5 reasons why families love Atlantis the Palm, Dubai
Sponsored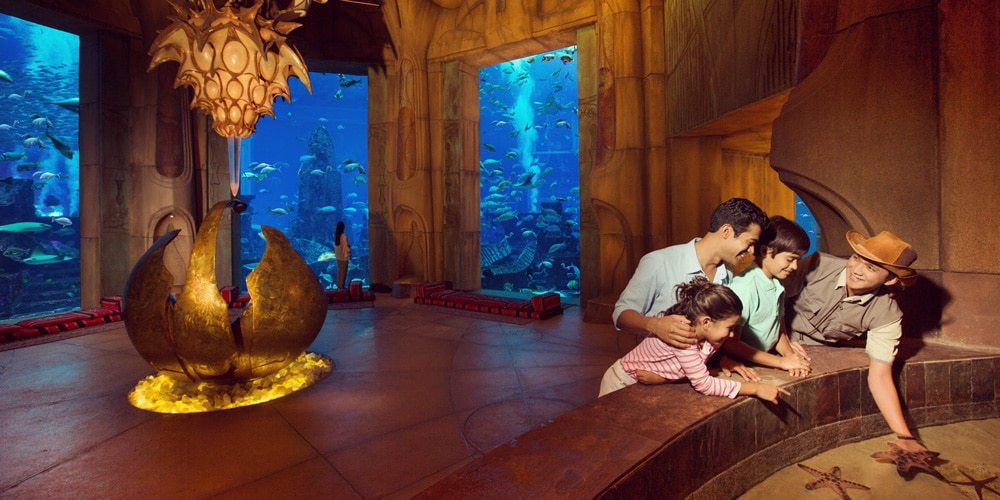 2/5

 Lost Chambers Aquarium
The idea of the Lost City of Atlantis lying beneath the Arabian Gulf may sound far-fetched. But a labyrinth of subterranean tunnels was uncovered during the building of Atlantis, the Palm. And, while no one knows their origin for certain, a hint of missing metropolis makes a great story.
Kids won't find it too hard to believe after just a few seconds exploring the restored tunnels, which now house Lost Chambers Aquarium. This vast, watery underworld is home to over 65,000 marine creatures, including sleek sharks, ghostly stingray, and oddly cute, albino alligators.
Hourly tours are good fun, and filled with lost city fact and fiction. Young guests love venturing behind the scenes and learning about marine life in the Ambassador Lagoon. Or, if they're truly intrepid, diving with sharks. And early rising parents will definitely appreciate the aquarium's otherworldly atmosphere during morning yoga classes.
Find out more about Kenwood Travel family holidays in Dubai