Sponsored Content
Dubai's Palm Jumeirah is like another world, floating ethereally on the waters of the Arabian Gulf.  It's one of the Middle East's most famous manmade islands, and the landmark on the landmark is undoubtedly Atlantis, the Palm.
Looking more like a mythical palace than an international five-star resort, Atlantis sits at the apex of Palm Jumeirah, staring across the island towards Dubai's panoramic cityscape.
The location is spectacular, and the views are flawless, but does Atlantis, the Palm deliver on the promise of its good looks? Kenwood Travel are the UK's leading Dubai travel specialists. They can't recommend Atlantis highly enough for family holidays and here are their top five reasons why.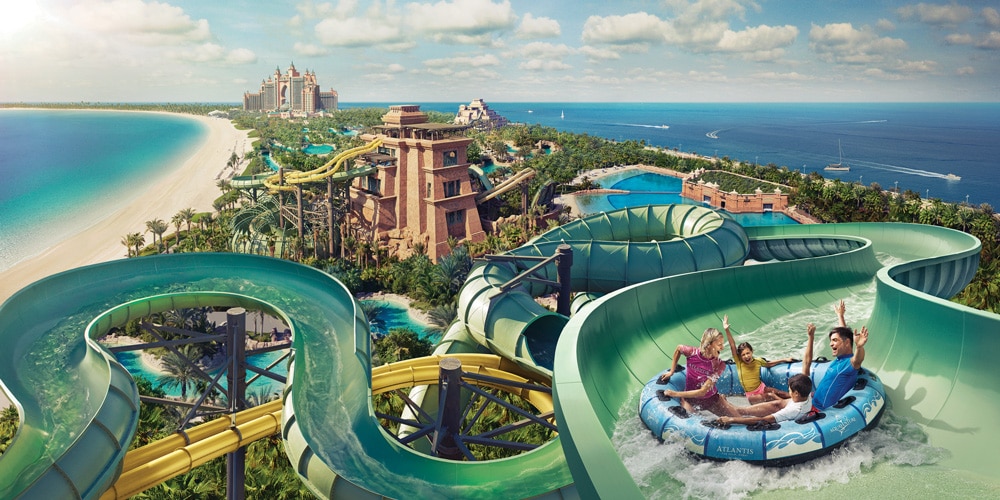 1/5

 Award winning Aquaventure Waterpark
The biggest and best waterpark in Dubai isn't close to Atlantis, the Palm, it's part of the resort itself. Kids could be out of their PJs and splashing around in pools before breakfast every morning, if they wanted. Although wide-awake is the best mode to take full advantage of the monster slides, rides and chutes which score top for thrills.
Apart from zipping down daring white-knucklers, young high-flyers can soar 20m above the park on Dubai's longest zipline. A vast network of lazy rivers, rapids and torrents wind around cool cabanas, and even cooler restaurants. There is 700m of white sand beach to catch a breath on and, if you're in the mood for sheer indulgence, you can book private lounging space in the lush gardens of Neptune's Retreat.
Naturally, mere mortals have to buy tickets and join queues for the Aquaventure experience. Atlantis guests simply show their room key, and admission is granted instantly.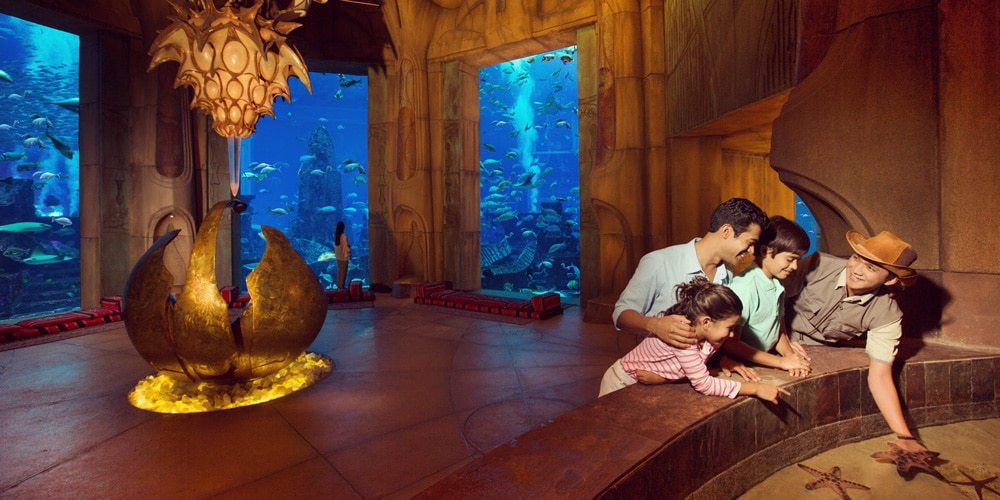 2/5

 Lost Chambers Aquarium
The idea of the Lost City of Atlantis lying beneath the Arabian Gulf may sound far-fetched. But a labyrinth of subterranean tunnels was uncovered during the building of Atlantis, the Palm. And, while no one knows their origin for certain, a hint of missing metropolis makes a great story.
Kids won't find it too hard to believe after just a few seconds exploring the restored tunnels, which now house Lost Chambers Aquarium. This vast, watery underworld is home to over 65,000 marine creatures, including sleek sharks, ghostly stingray, and oddly cute, albino alligators.
Hourly tours are good fun, and filled with lost city fact and fiction. Young guests love venturing behind the scenes and learning about marine life in the Ambassador Lagoon. Or, if they're truly intrepid, diving with sharks. And early rising parents will definitely appreciate the aquarium's otherworldly atmosphere during morning yoga classes.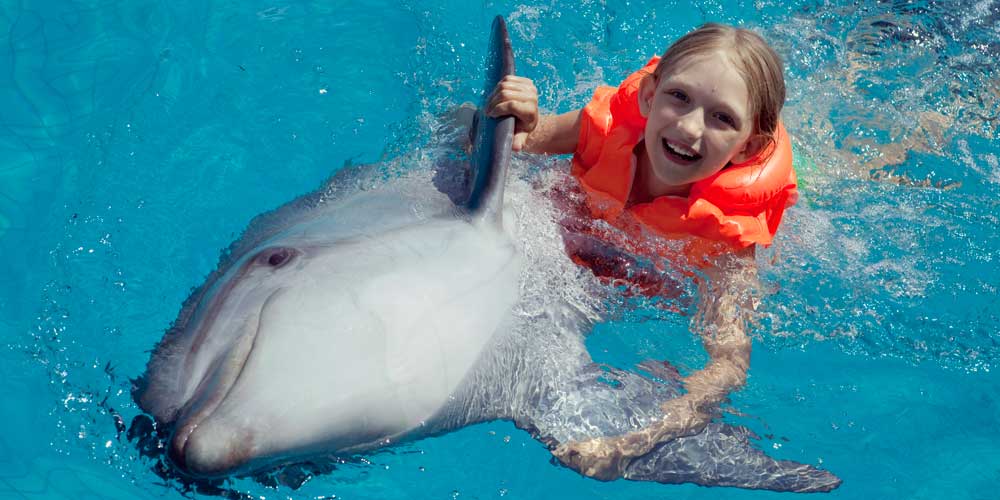 3/5

 Dolphin Bay and Sealion Point
It's easy to imagine the amazement on kids' faces when they realise Atlantis, the Palm has a resident dolphin pod. Dolphin Bay is one of the world's most refined cetacean habitats. The dolphins here interact naturally with each other, and they're insatiably curious and playful with human guests.
Gentle introductions in shallow water are exciting, but normally kids can't resist the thrill of swimming or scuba diving with dolphins too. Atlantis marine mammal specialists are almost as much fun as their charges so children are in expert hands, and it's as good as a rule to ask lots and lots of questions.
Going from sublime to sinister, kids can swap cute mammals for moodier big fish on a Safari in the Atlantis Shark Lagoon. If that sounds terrifying, don't worry. It's perfectly safe, and the experience is much more fascinating than fearsome.
Then there are the Atlantis sealions, specialists in hugs and kisses, and as intriguing as they are affectionate. If you need proof, spend an hour with kids at Sealion Point. This is a great learning experience, and it's suitable for non-swimmers, so even younger children can join the adventure.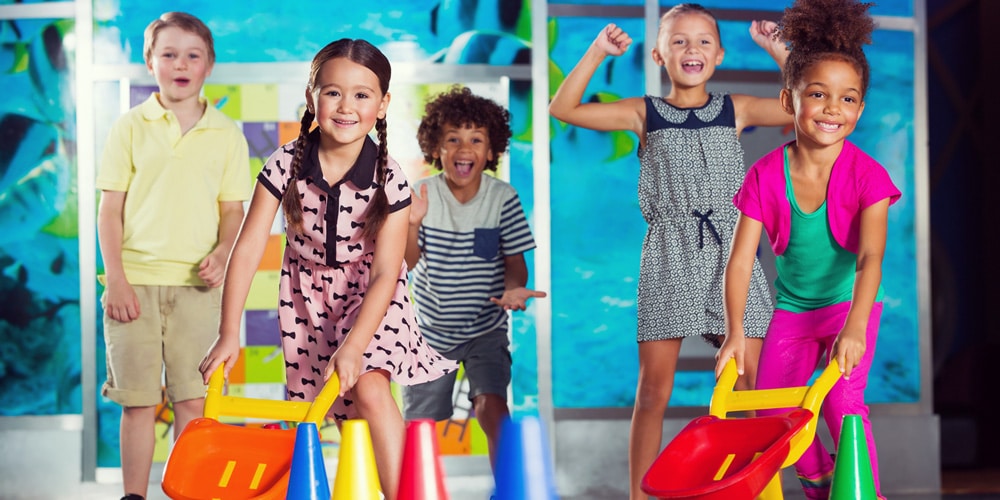 4/5

 Kids clubs, from toddlers to teens
Atlantis works tirelessly to achieve balance in a family holiday. It's understood you want to spend as much time together as possible, but the occasional break from total togetherness can be fun too.
So the resort has kids clubs for all ages. There are games, gadgets, creative play, outdoor activities, indoor adventures, and endless entertainment for 3 to 12 year olds. The Zone packs in the very latest in arcade innovation and full-motion simulators, for older kids. There is even a cyber den, AKA Command Centre, complete with banks of Macs, PlayStation 4, Xbox One, and Wii consoles.
Club Rush isn't just a great hang-out for Atlantis teens, it's a favourite spot for Dubai's under 18s too, so you can pretty much promise cool and find it delivered in the form of DJ club nights, chill spaces, games rooms, cafés, screen-time, and celebrity events.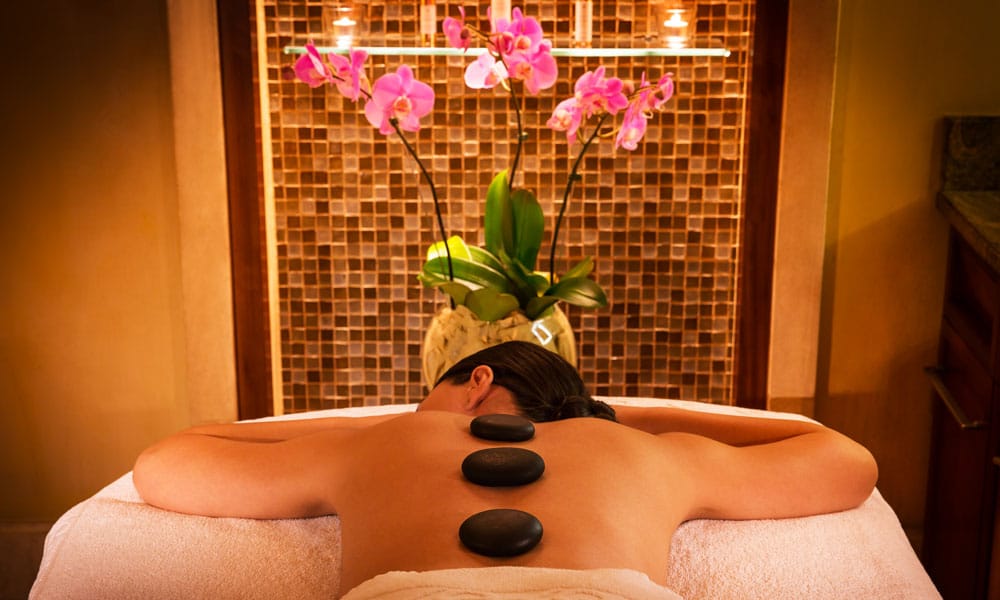 5/5

 ShuiQi Spa
Atlantis, the Palm is great for kids. Everything is thought through, from waterparks and aquariums to fun beaches, children's clubs, days out in the desert, and city adventures. Even Palm Jumeirah's cute monorail has more kid-appeal than most forms of transport. But Atlantis believes in giving parents plenty of attention too, and after a few hours in the resort's ShuiQi Spa, you can't help but like their way of thinking.
One of the best hotel spas in the Middle East, ShuiQi has pampering down to such a fine art, even a foot massage is utter bliss. Their Zerobody short nap therapy is perfect for restoring parental energy fast; although, you might prefer the soothing peace of an evening aromatherapy treatment instead. Or you could relax into the spa experience completely, shake off any responsibility, and just take expert advice from SuiQi's award winning therapists.
Kenwood Travel family holidays to Dubai include flights and transfers from the UK, and three to seven nights at Atlantis, the Palm with free half board. So you can enjoy breakfast, and lunch or dinner, at the resort's 17-plus world-class restaurants during your stay, and pay absolutely nothing for the pleasure.