Sponsored Content
For a masterclass in environmental responsibility look no further than Anantara Sir Bani Yas Island Resorts. Not only are they the only resorts on Abu Dhabi's most famous natural island, they also share this astonishing protected landscape with the Arabian Wildlife Park – the largest wildlife reserve in Arabia. So if you're ready for your next eco-adventure, you couldn't pick a more perfect setting.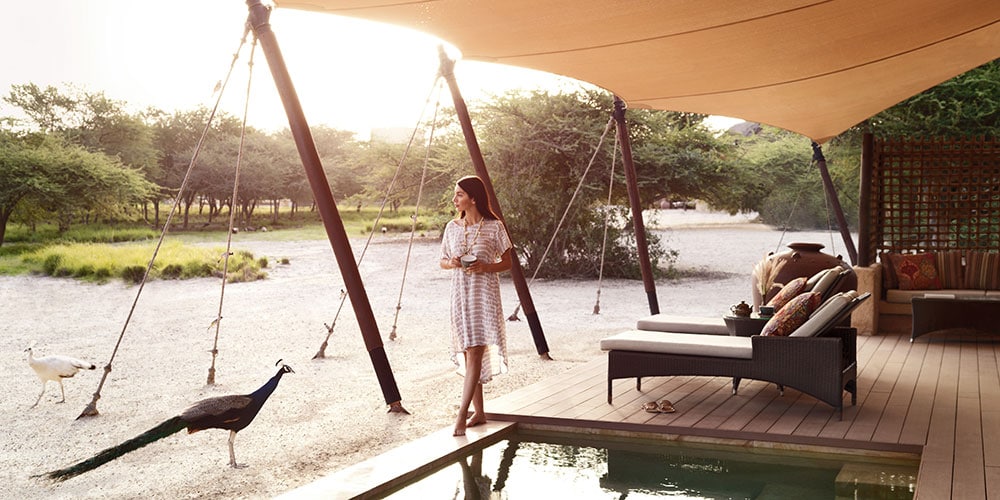 7/7

Discover wild, yet welcoming, Sir Bani Yas Island

Way back in 1971, when Sheikh Zayed bin Sultan Al Nahyan first developed the Arabian Wildlife Park on Sir Bani Yas Island in Abu Dhabi, its aim was to safeguard the future of several endangered indigenous species. Today it's the largest wildlife reserve in Arabia and looking at the abundance of oryx, giraffe, zebra and dozens of other rare and lovely animals, it's clear Sheikh Zayed's vision has been realised, and then some.

In addition to the wonderful wildlife, Sir Bani Yas Island can also date its history of human habitation back to the Bronze Age. Over 40 sites of archaeological interest have been excavated on the island so far and digging into the past is ongoing, so seeing archaeologists in action is just one of many unique experiences here.

And of course there are beautiful island beaches too, as well as mangrove lagoons, dunes and wadis to wander – or bike or hike – grasslands to explore and just about endless opportunities to commune with nature and get close as close to the wild residents – the only other inhabitants on Sir Bani Yas Island, apart from Anantara Resorts.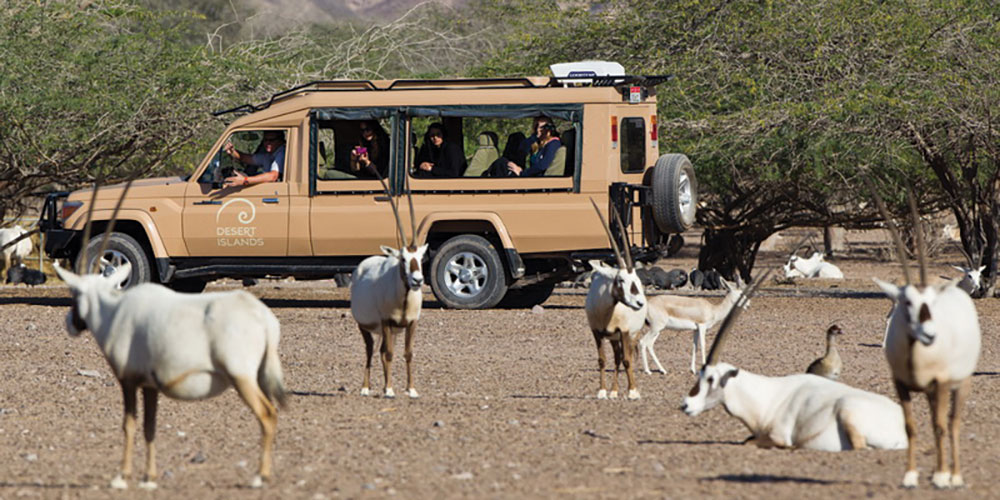 6/7

One remarkable island, three extraordinary resorts

It probably won't come as too much of a surprise to discover that Sir Bani Yas Island hasn't been inhabited for over a century, unless you count the thriving numbers of endangered animals who make up the island's largest population these days. There are no crowds here, the atmosphere is truly serene and if you're looking for quiet contemplation, this is definitely the place for that.

But the delightful twist in the tale of Sir Bani Yas Island comes from the way Anantara have worked within this highly protected environment to create three luxurious resorts which amazingly enough have as much appeal to fun-seeking kids as they do to contemplative adults: think opulence with an eco-conscience, and more than a hint of heritage in everything from architecture and interior design to cultural experiences, outdoor adventures and kids club activities.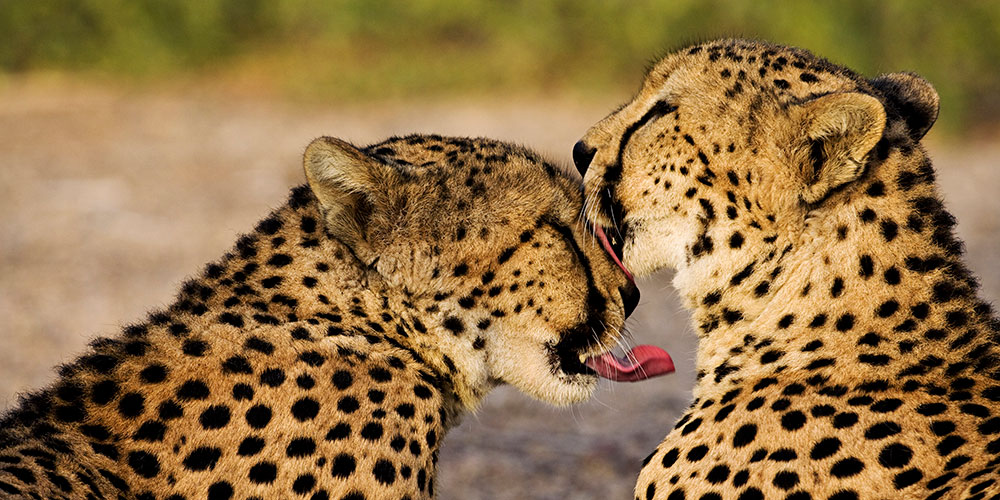 5/7

Family-friendly Desert Islands Resort & Spa

Set on the island's north shore overlooking the ocean, Desert Islands mixes the subtle elegance of traditional Arabian design with a warm, relaxed atmosphere. Here you've a choice of one and two bedroom villas with pools or spacious rooms and suites with balconies, terraces and fabulous sea views.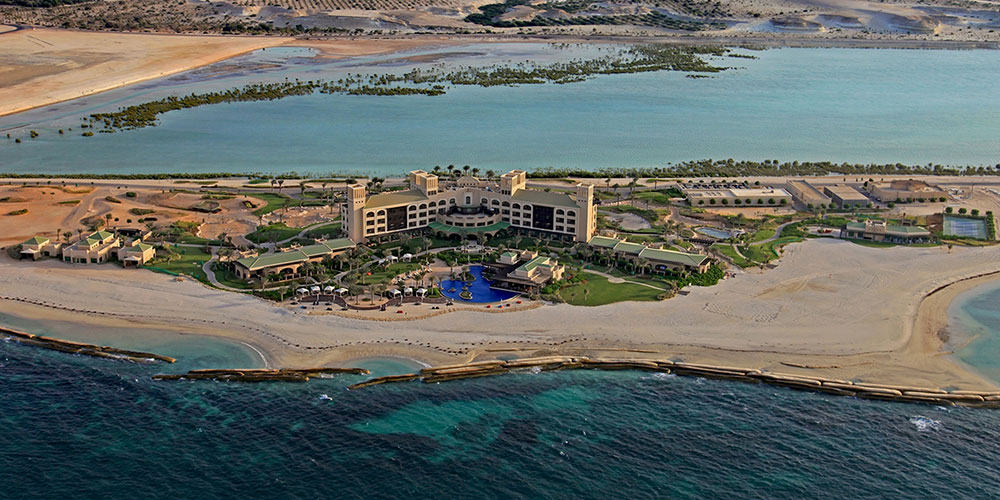 4/7

Al Sahel Villa Resort in the Arabian Wildlife Park

Al Sahel is right in the heart of the Arabian Wildlife Park and a perfect vantage point for amazingly up-close animal encounters. Obviously kids love this resort, but you can expect to be just as taken with the setting, not to mention the charming safari-style villas with private pools and terraces naturally designed for day and night wildlife spotting.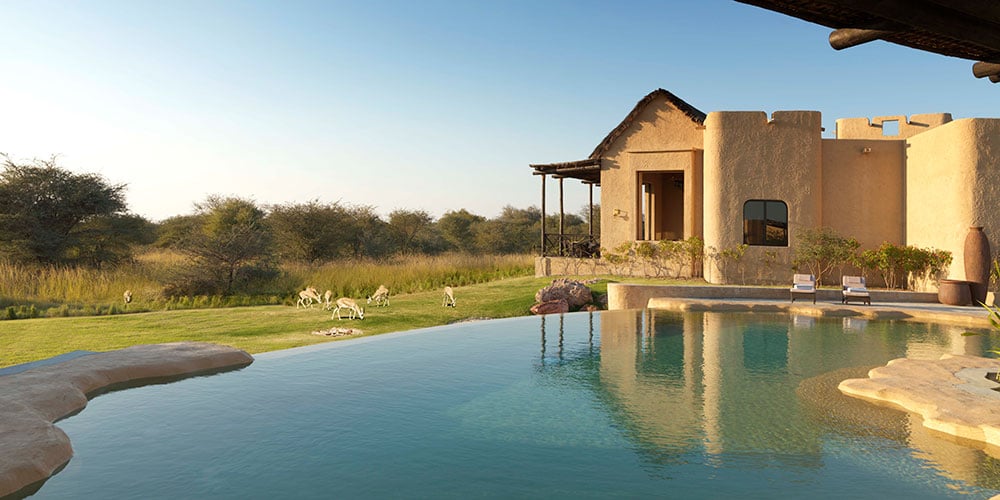 3/7

Beachy and beautiful Al Yamm Resort

The sheltered east coast of Sir Bani Yas Island is home to captivating Al Yamm, the beachfront resort with a mangrove lagoon in the mix and luxury villas inspired by historic Bedouin barasti homes.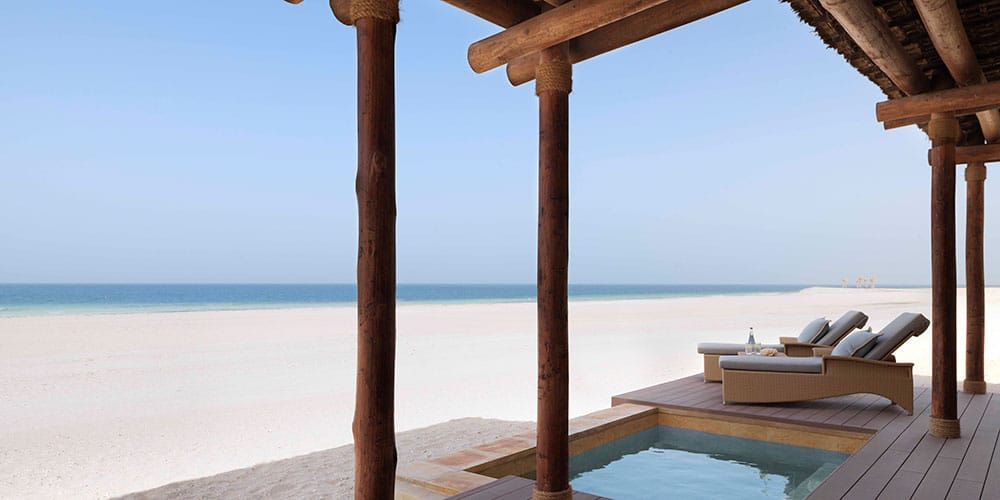 2/7

The all-round amazing Anantara Desert Islands Resort & Spa experience

Whichever resort you choose, Anantara extend an open invitation to enjoy the others during your stay on Sir Bani Yas Island. In fact they're so keen for you to gaze on new views, try different restaurants and take full advantage of everything from spas to cooking classes, they even provide inter-resort transport at no extra charge – or you can borrow bikes if you prefer. Either way, sharing the full Anantara experience round all three island resorts couldn't be easier:
Desert Islands Resort & Spa offers three restaurants. Kids will like easy-going Al Shams or live cooking stations at The Palm, and Amwaj is known for its combo of delectable seafood and sea views.
Savannah Grill & Lounge lets you swap seaside for safari vibe at Al Sahel Villa Resort set in the Arabian Wildlife Park.
Olio is cool, contemporary Italian flavours served up beachfront at Al Yamm Resort.
Try luxurious spa treatments at Desert Islands Resort & Spa or opt for Al Yamm where private beachfront cabanas set the scene for serious spa soothing.
Anantara fully supervised Kids Club has its own roomy space at Desert Islands and welcomes kids aged between four and 12 years from all three resorts.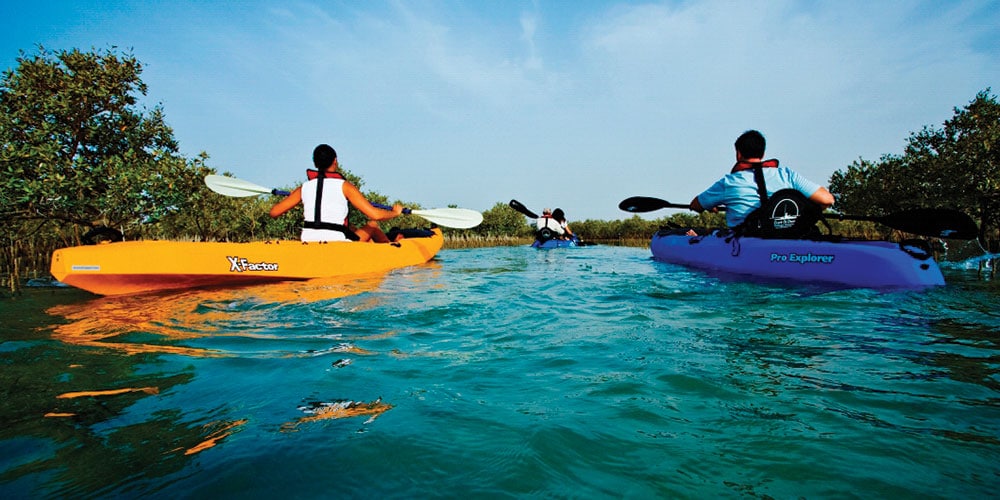 1/7

Anantara spells adventure on Sir Bani Yas Island

Anantara could simply have designed exceptional resorts and let the immense Arabian Wildlife Park handle the holiday fun. But that's not the way they do things. So as well as animal encounters, kids can look forward to filling every minute of every day with all sorts of other unforgettable activities, adventures and – cleverly concealed – learning experiences.
Horse riding is amazing on Sir Bani Yas Island. Anantara Stables house 30 horses ranging from Arabian Stallions to gentle ponies and offer guided Dune Rides, Bush Trails and Wildlife Rides for both new and experienced equestrians.
Kids can try anything from mangrove lagoon kayaking to snorkelling and SUP in the clear waters of the Arabian Gulf.
Take your pick from three temperature-controlled swimming pools across the island, including the fabulous free-form pool at Desert Islands.
Learn the ancient art of archery, meet Abu Dhabi's legendary falconers; go wild mountain biking with great guides; discover Land Sailing on vast, deserted beaches; take a Wadi Walk with experts or explore the island's fascinating past alongside local historians.
Safari the Arabian Wildlife Park in the comfort of custom-designed 4 x 4s, then get closer still on wonderful, guided Nature Walks.
Lowdown
Where
Sir Bani Yas Island is the largest natural island in Abu Dhabi, just under two hours from downtown Abu Dhabi.
How to get there
Direct UK flights to Abu Dhabi from Manchester and London, year round, take from six hours, 50 minutes.
Costs
Anantara Desert Islands Resort & Spa from £137 per person, per night.
Anantara Al Sahel Resort from £255 per person, per night.
Anantara Al Yamm Resort from £257 per person, per night.
Discover your family's next eco-adventure at Anantara Sir Bani Yas Island Resorts in Abu Dhabi.