Ben Fogle's Great Adventures
As well as being an established writer and famous TV adventurer, Ben Fogle is a destinations expert for luxury cruise line Celebrity Cruises. Ben has drawn on his vast experience to develop a new series of unique and thrilling shore excursions for Celebrity passengers: Ben Fogle's Great Adventures. These excursions are designed to capture the immersive travel style that Ben is famous for; to get families out of their comfort zone and help them see destinations through the eyes of locals.
One trip in this exciting new series is an excursion into the Arabian desert of Abu Dhabi. Celebrity is the first cruise line to set up home port in Abu Dhabi's brand new cruise terminal and Celebrity Constellation offers plenty of itineraries in the Gulf and further afield for winter 2016/2017. Families can choose between nine and 15 night sailing trips, with stops in fascinating places such as Muscat, Dubai and Abu Dhabi.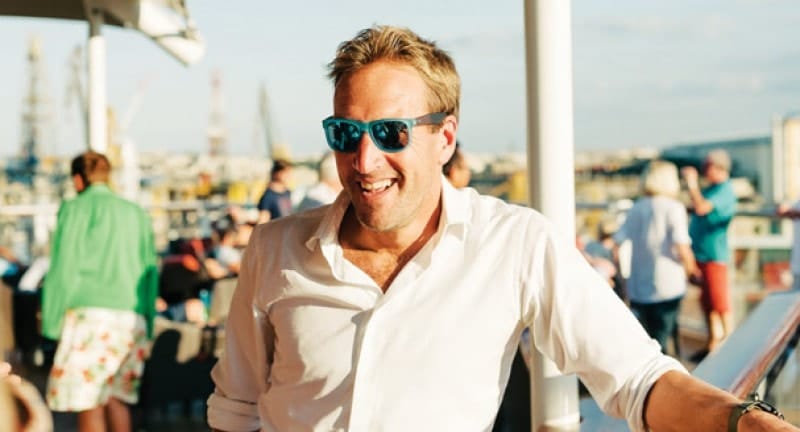 Explore the enchanted desert
In 2013 Ben Fogle joined Olympic rower James Cracknell in recreating Sir Wilfred Thesiger's epic 700km journey on foot and by camel across the Empty Quarter of Arabia between 1945 and 1950. It was during this adventure that Ben formed a deep connection with desert that would inspire him to create his extraordinary desert shore excursion with Celebrity, Abu Dhabi Enchanted Desert.
[soliloquy id="11126"]
From November 2016, passengers who dock in Abu Dhabi will be able to get stuck into Ben's Enchanted Desert adventure. During the five-and-a-half hour excursion, you and kids will take a bumpy but thrilling ride over the dunes in a 4×4, ride camels, try sandboarding and enjoy an Arabian feast under twinkling stars.
Other exciting shore excursions in Ben's Great Adventures range include speed boat rides in Helsinki Archipelago, hiking in Montenegro and rafting adventures in Rome.
The lowdown: Ben Fogle's Enchanted Desert
Price
Ben Fogle's Great Adventures: Abu Dhabi's Enchanted Desert costs £263 per person. Price includes return flights from London Heathrow and a nine-night cruise departing from Abu Dhabi (United Arab Emirates) and calling at Dubai (UAE) for a two night stay, Muscat (Oman) for an overnight stay, Khusab (Oman) and returning to Abu Dhabi (UAE) for an overnight stay before the flight home; meals and entertainment on board the ship and all relevant cruise taxes/fees. Price based on 10 December 2016 departure.
Find out more about Ben Fogle's Great Adventures: Abu Dhabi's Enchanted Desert or call 0800 441 4054
Join Celebrity Cruises on Celebrity Constellation on an 11-night Arabian Coast Immersion fly/ cruise from £799 per person (based on two people sharing an interior stateroom.
From the fastest rollercoaster on the planet to a smelly camel market – not to mention Star Wars deserts – don't miss the best activities for families in Abu Dhabi.