Abu Dhabi packs family holidays with kid-friendly culture
Sponsored
Haven't discovered Abu Dhabi yet? It's the laid-back United Arab Emirate with the world's most stunning new architecture, a forward thinking approach to everything from rollercoaster design to beach resorts, hundreds of islands and a heritage that spans millennia.
It's also the capital of the UAE and the national airline, Etihad Airways, flies direct from London, Manchester and Dublin to Abu Dhabi in under seven hours – with low to no jet lag in the equation. Could this be a new destination for the winter sun holiday wish list?
But what's most astonishing about Abu Dhabi is its culture, not only is it rich and diverse, in some places it's older than anywhere else on earth. Yet almost everything from art at the Louvre Abu Dhabi to falconry on the Liwa Desert is big on kid-appeal. If that's hard to imagine, here are the top child-friendly cultural experiences recommended by Abu Dhabi tourist board, take a look and be inspired.
---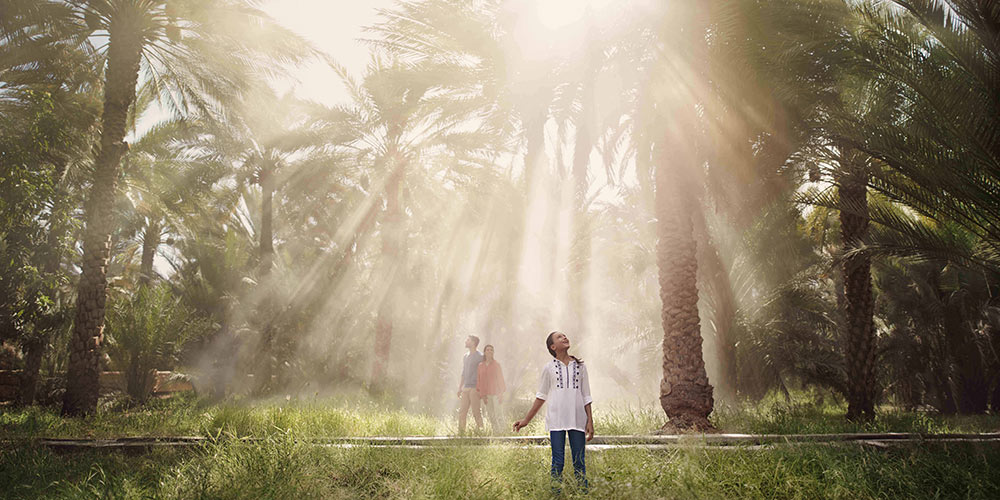 1/8

The ancient desert city of Al Ain

Al Ain might be less than two hours' drive from Abu Dhabi city, but it couldn't be more different. It's one of the oldest permanently inhabited settlements in the world, a UNESCO World Heritage Site and home to one of the UAE's only traditional Camel Markets, as well as impressive 19th century Al Jahili Fort.

Al Ain is fascinating, and extra appealing to kids because for every ancient element, there's a fresh, new adventure to be had. It's that clever balance of history and fun, woven through with art, Arabic customs and living culture which makes this one of Abu Dhabi's most memorable experiences.
Al Jahili Fort looks imposing and houses an incredible exhibition detailing the exploration of Rub Al Khali in the mid-20th century by British adventurer Sir Wilfred Thesiger.
Visit Al Ain oasis to see the traditional Camel Market, ancient irrigation systems and the remarkable date palm plantation.
Home to more than 4000 animals, Al Ain Zoo is also where kids can ride camels, feed giraffes and get up close to the cute residents of Elezba Petting Zoo.
Al Ain Raceway has the longest go-karting circuit in the UAE.
Go white-water rafting, ziplining, kayaking and surfing at Wadi Adventure.
Recently restored Hili Fun City is the longest running theme park in UAE.
Explore heritage arts and crafts, see artisans at work, and immerse in the atmosphere of evocative Al Ain Souk.
Find out more about Al Ain with Visit Abu Dhabi