Sponsored Content
Abu Dhabi family holidays are on again this winter and Kenwood Travel is celebrating by giving families up to 20% off All-Inclusive All-Exclusive family holidays at five-star beachfront resort, Rixos Premium Saadiyat Island, including UK return direct flights.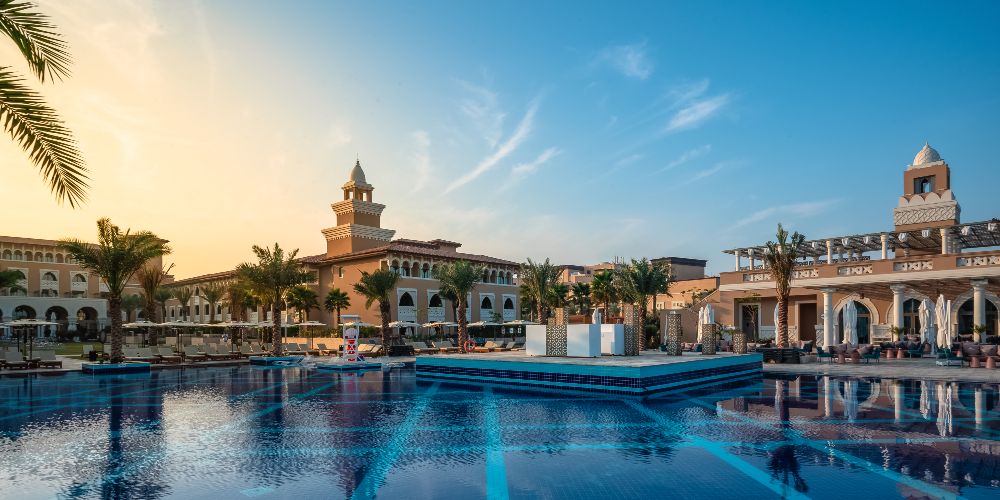 Kenwood Travel still keeps the great value luxury holiday promise
Anyone who says great value luxury holidays don't exist, clearly hasn't discovered Kenwood Travel. Because for the past 44 years Kenwood Travel has done nothing but create great value luxury holidays in the world's most beautiful destinations.
So how do you make that promise and keep it for more than four decades? It comes down to the Kenwood Travel people, their expertise and local knowledge. That's combined with a passion for customer care and personal service. So when you add in a genuine commitment to getting everything just right, it's easy to see why families pick Kenwood Travel to create their precious holidays.
You can now go almost anywhere with Kenwood Travel. They travel the world from The Caribbean and Middle East to Florida and the Indian Ocean. Long-haul beach holidays are a specialty and tailored Far East family adventures are another area of expertise.
You can book online, of course. Or if you want advice, ideas or just prefer booking your holiday with a real person, call up and talk to one of the team.
All-Inclusive Abu Dhabi family holidays from just £1299 per adult, including direct UK flights
If winter sun breaks are on your mind right now, Kenwood Travel highly recommends Abu Dhabi. And not just because it's fabulously warm and sunny.
Kenwood Travel are taking up to 20% off All-Inclusive family holidays at Rixos Premium Saadiyat Island this winter. So you can have a five night All-Inclusive family holiday in Abu Dhabi, including return direct UK flights, from just £1299 per adult and £275 per child. It's an incredible offer, read on to see why.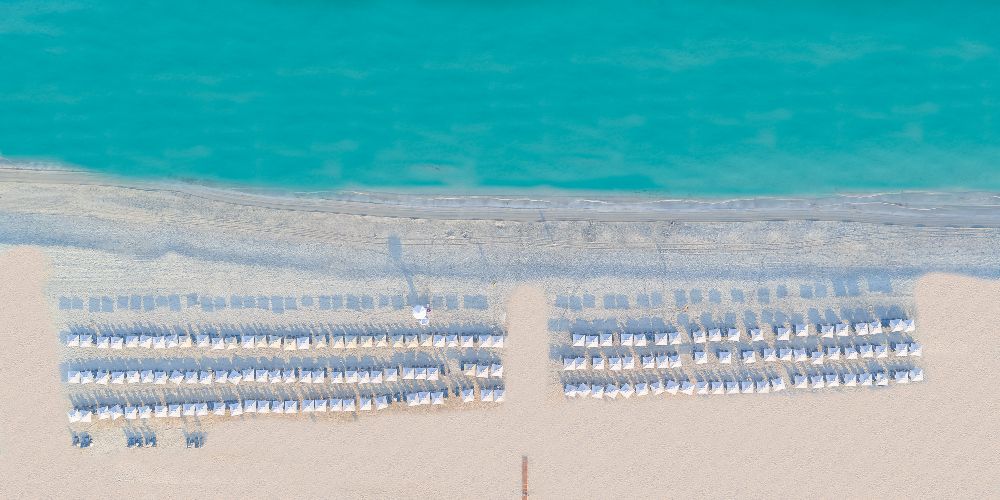 All-Inclusive Rixos Premium Saadiyat Island in Abu Dhabi
Rixos Premium Saadiyat Island is very exclusive and very beachy. The sparkling sands are private and stunning. And they're naturally preserved to the point of having World Heritage status. But this five star family resort is nothing short of extraordinary all round.
Freedom is the ultimate holiday luxury for families and All-Inclusive All-Exclusive Rixos Premium Saadiyat Island has that perfected. Everything's included from food and drinks to limitless fun for junior guests at Rixy Kids Club and adrenaline-packed activities at Exclusive Sports Club. The bonus is, you really don't need to think about anything during your stay, apart from what to do next and possibly where to eat, the resort has five restaurants and five bars.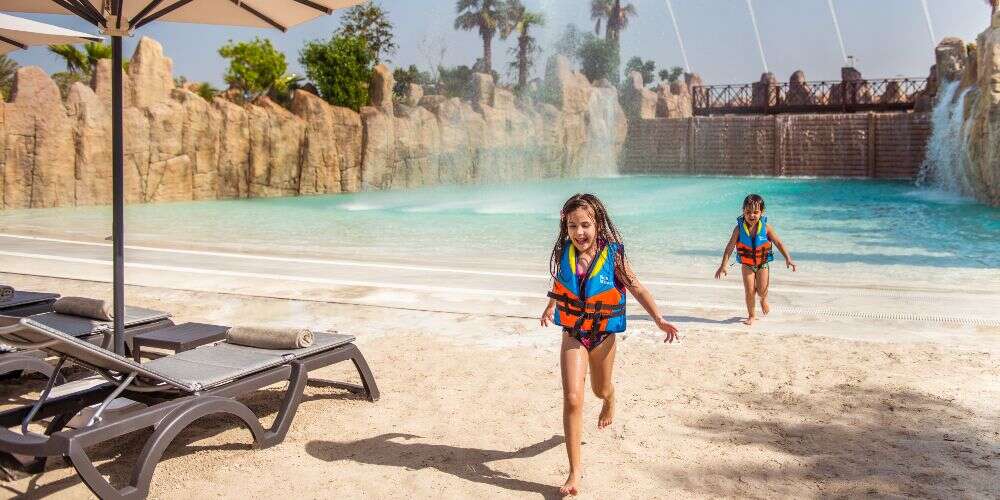 New two bedroom family suites with private pools
This winter there's a new range of family rooms and suites to choose from. Including two bedroom suites with private pools – kid-perfection. As well as two bedroom Family Rooms with shared pools and views of the lovely resort gardens.
Two bedroom Family Rooms with shared pool and sea or garden views.
Two bedroom Suites with garden view.
Two bedroom Suites with private pool.
Three and four bedroom, beachside Club Privé by Rixos Saadiyat Island Three-Bedroom Executive Villas with shared pool and beachfront Four-Bedroom Superior Villas with private pools.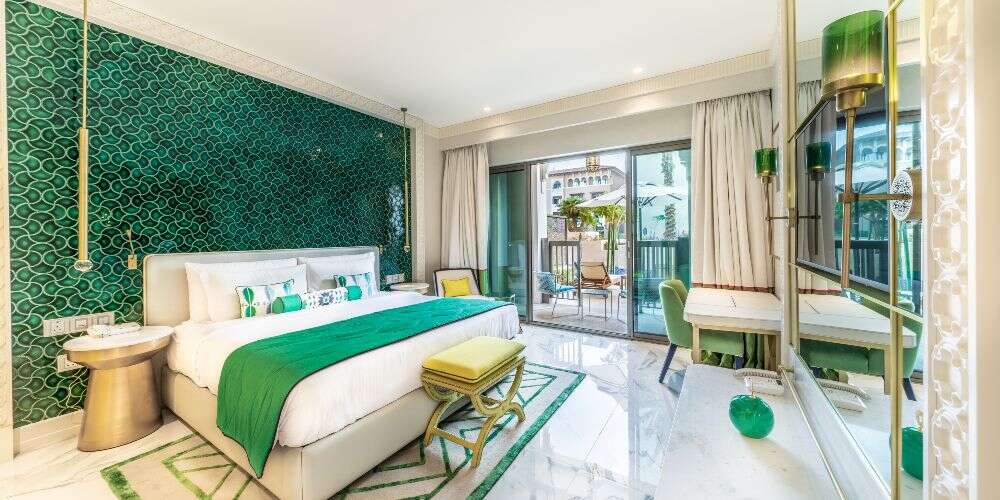 Fun Rixy Kids Club, Waterpark, Wave pool and the Turkish-inspired Anjana spa for parents
Apart from the fun of jumping out of bed and straight into a pool, kids from 4 – 12 years can look forward to perpetual playtime at the fully supervised Rixy Kids Club. The resort also features a mini-waterpark and a wave pool.
More grown up guests will be delighted to know the resort spa is the largest on Saadiyat Island. And, as well as the wide range of treatments on offer, it contains a hammam and the only Snow Room in Abu Dhabi. Perfect for some well-deserved indulgence when kids are off having fun at Rixy Kids Club.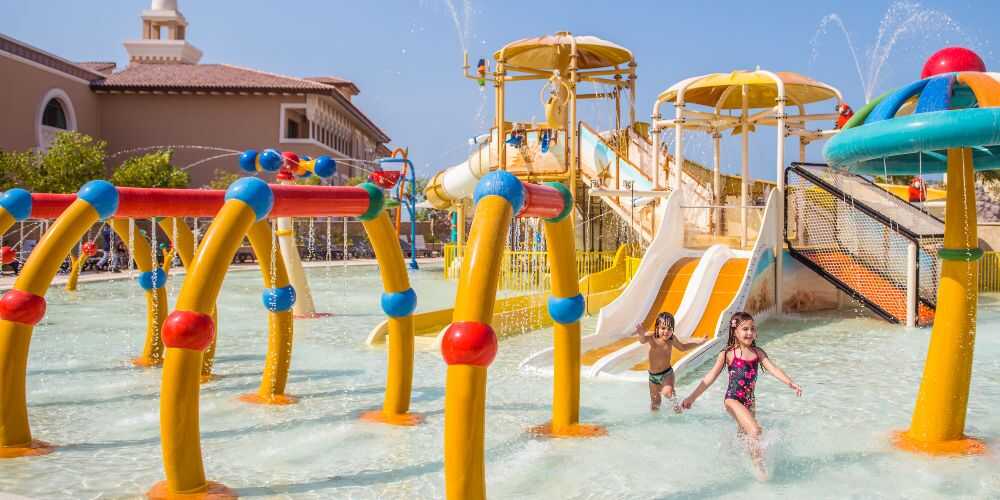 Amazing restaurants make more of All-Inclusive All-Exclusive Abu Dhabi family holidays
Abu Dhabi has a growing reputation as a world food capital. So you won't be too surprised to find that Rixos Premium Saadiyat Island is home to several outstanding restaurants. And, with the exception of award-winning Turquoise, each one is à la carte. Feel free to try them all, everything you eat or drink is included in the All-Inclusive All-Exclusive concept.
Award-winning Turquoise offers all-day dining – great for younger kids.
The best of Italy is served up at L'Olivo.
Beachside Mermaid serves a fusion of Mediterranean seafood and Turkish cuisine.
Older kids love the drama of Aja teppanyaki* – and the food.
People's is laid back and fits the family holiday mood perfectly.
* Supplement applies for the teppanyaki table.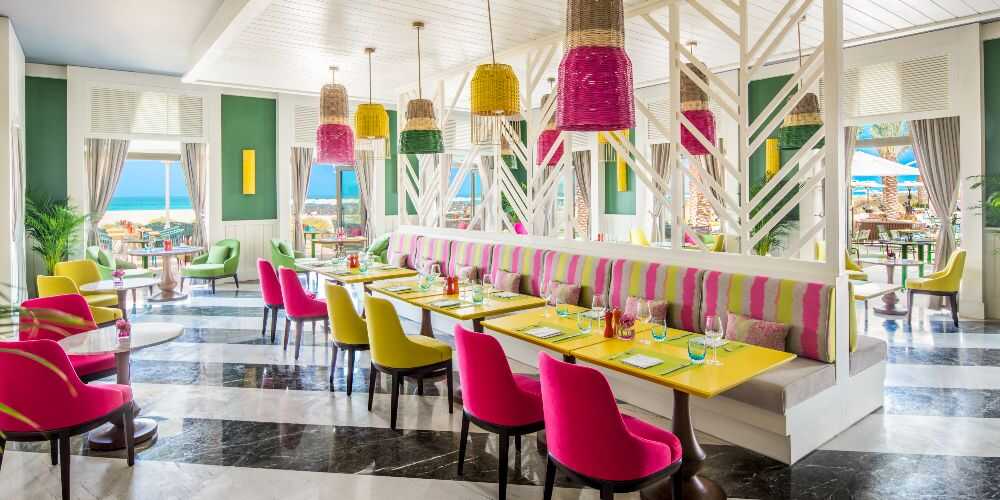 Just for a little extra freedom and peace of mind, Rixos Premium Saadiyat Island also provides free PCR tests for guests. In line with the current Abu Dhabi government regulations, vaccinated UK residents require a PCR test every six days.
Why Abu Dhabi family holidays are Kenwood Travel favourites this winter
Abu Dhabi family holidays are a winter sun go-to, but you can thank Dubai for thinning crowds and leaving the UAE capital lively without ever feeling too busy.  Abu Dhabi's more of an 'in-the-know' emirate, and families in the know love it here.
For a start, direct flights from the UK are under seven hours. And the weather's wonderful. Temperatures sit at about 25° from November to February: perfect for beaches but not a constant reminder that vast Rub Al Khali is one  of your closest neighbours.
World beating theme parks and desert adventures
If you aren't up for lying by the Arabian Gulf all holiday long, you could always try theme parks. Ferrari World Abu Dhabi still holds the record for the world's fastest rollercoaster. Yas Waterworld has the largest wave simulator in the world. And Warner Bros. World Abu Dhabi beats all by being the biggest indoor theme park on earth.
Winter's pleasantly warm by local standards and most of the UAE really wakes up to outdoor activities. In Abu Dhabi that means anything from kayaking through astonishing Mangrove National Park to playing in the desert. Most of the year the weather's too warm to venture into the desert, so grab winter adventures with both hands, because they're unforgettable experiences for kids.
With all that sand so close, the fact that Abu Dhabi's spread across more than 200 islands is always a surprise. Many are uninhabited, some are wildlife reserves and quite a few are dedicated to fun. Saadiyat Island's the cultured home of The Louvre Abu Dhabi; Sir Bani Yas is where to find the remarkable Arabian Wildlife Park, and Yas Island's the one for theme parks and waterparks.
The Arabian Gulf is another constant presence in Abu Dhabi so you can look forward to exceptional beaches. White sand is a given and the sea's eternally blue – just like the sky. There are beaches for everything from water sports to turtle watching. And of course resorts like Rixos Premium Saadiyat Island come with their very own, private stretches of sand.
Book a 5-night All-Inclusive All-Exclusive family holiday at Rixos Premium Saadiyat Island from just £1299 per adult and £275 per child, including return direct UK flights. It's easy. Just call Kenwood Travel on 02077 49 73 41. Or visit Kenwood Travel and book online.