Sponsored Content
Abu Dhabi is a year round destination for sun loving families, but what you might not know is how thrilling it is here too. Plus, at just over seven hours from the UK, the UAE capital makes even shorter breaks easy to do with kids. Take a look.
Explore naturally thrilling Jebel Hafit Desert Park
The beautiful garden city of Al Ain is one of the most tranquil and lovely places in Abu Dhabi, so it's all the more exciting to discover its neighbour is adventurous Jebel Hafit Desert Park.
Bold kids will be thrilled by this amazing nine-kilometre park. Fittingly, it sits at the foot of Jebel Hafit mountain which happens to be the tallest peak in Abu Dhabi and home to one of the world's most 'dangerous drives'. But younger visitors might be more interested in two wheel fun as the park is famously good for mountain biking. Hiking is another incredible family experience here, especially when you include the ancient Jebel Hafit Tombs in your trek.
Alternatively, there are horses and camels available to help you discover the Desert Park in a time-honoured Middle Eastern manner. And should a day not be quite enough, glamping under the star-dusted desert sky is another wonderful adventure that's just perfect for families.
Ride the world's fastest rollercoaster 
Ferrari World Abu Dhabi is home to the world's fastest rollercoaster, Formula Rossa. If that sounds like your idea of thrills, you're in for probably the most thrilling 90 seconds on a ride you've ever experienced.
Designed to simulate the F1 driving experience, Formula Rossa reaches a top speed of 240kmph and goes from 0-240kmph in 4.9 seconds. The g-force alone is phenomenal and don't be shy about screaming, everyone does. It's a serious rush, but not the ride to choose if you don't like heights. It climbs up to 52 metres in total, before plummeting back to earth, at those terrifying speeds we just mentioned.
Zoom down the dunes on desert adventures
Abu Dhabi's impressive desert landscapes are endlessly fascinating and dune bashing is one of the most exciting ways to explore.
Discover the expanses of sand in Al Dhafra or the stunning dunes of Al Khaznah on family-friendly tours with expert drivers at the wheel. There are several to choose from and most feature additional fun experiences like camel rides or sandboarding and falconry displays.
Scale the world's tallest climbing walls
Just when you think Abu Dhabi can't get any more exciting, it gives you CLYMB™ home of the world's tallest climbing walls, as well as the widest skydive simulator on earth.
You can choose between beginner, intermediate and expert walls depending on your climbing experience, and head for heights: the tallest wall is an eye-watering 43m high. Alternatively, if flying is more your thing, the immense 9.95m wide skydive flight simulator is perfectly mimics the exhilaration of skydiving, only in a completely safe environment.
You'll find CLYMB™ in Yas Mall right at the heart of Yas Island, one of the most all-round entertaining places in Abu Dhabi.
Meet the falcons at Abu Dhabi Falcon Hospital
Get up close to the most incredible birds of prey at Abu Dhabi Falcon Hospital where families can take a tour and learn all about these amazing creatures.
If kids ever wanted to know how falcons are trained to hunt or what kind of specialist care they need, this is the place to find out. Plus, at the end of the tour they can watch while a falcon gets a pedicure and then pose for a photo with one of the birds on their arm. Abu Dhabi is filled with extraordinary experiences, but this is definitely one your kids will never forget.
Go kayaking in Mangrove National Park
Abu Dhabi's line up of thrills come in all shapes and sizes and not every one is high octane. In fact some of the biggest are slow flowing and close to nature.
Try kayaking through Mangrove National Park for starters. This extraordinary place makes up almost 75% of the UAE's entire mangrove forest and it's home to some incredible wildlife. So kids should keep a look out for dolphins and dugongs, flamingo, foxes and even turtles. There's almost nothing that compares to a gentle paddle around this beautiful park. Plus, a few hours of tranquillity is a great antidote to the more dazzling side of Abu Dhabi and it squeezes a little easy learning into your holiday too.
If one paddling experience isn't enough, you can also sail around another world wonder in Abu Dhabi. Guided kayaking tours through the waters surrounding The Louvre Abu Dhabi offer a unique perspective on the museum's celebrated architecture, and they're lots of fun.
Dive into the deep blue Abu Dhabi seas
Keen divers will tell you archipelagos are top territory for thrilling dives, and Abu Dhabi is no exception. With hundreds of islands as well as warm seas year round and some truly incredible marine life, it's paradise for experienced scuba enthusiasts. Not only are there astonishing dive sites, including several wrecks, you can deep water dive, reef dive and even free dive here.
However, if kids aren't quite at that level yet, Abu Dhabi is also the ideal place to start learning to dive. Several PADI-certified courses are available from excellent local schools, ranging form beginners right through to PADI Master Diver courses. Some schools also offer intensive courses which allow visitors to earn PADI certification in just four days.
Although you don't have to go deep down to enjoy the balmy Persian Gulf. Snorkelling is a great introduction to the thrill of underwater exploration for younger kids and again, there's a wide choice of companies featuring snorkelling and various other water sports on day and half day cruises.
Find fun at Warner Bros. World™ Abu Dhabi
Warner Bros. World™ Abu Dhabi is the largest indoor theme park in the world, so it's another mammoth source of excitement for your family holiday.
Naturally it's on Yas Island: Abu Dhabi's epicentre of fun. As as it's so immense, you probably won't be surprised to learn that the park is actually made up of six different lands. So kids can look forward to character meet 'n' greets anywhere from Gotham City to Cartoon Junction. The rides are also in a league of their own. Think mighty rollercoasters, diabolical ghost trains and even a phenomenal 5D experience from Justice League Warworld Attacks.
When you need a breather, there's fabulous shopping too and the opportunities to snack are pretty much endless. We can also tell you, Harry Potter is coming to Warner Bros. World™ Abu Dhabi soon. It's going to be the park's seventh themed land and the very first Harry Potter experience in the Middle East.
Get wild in Al Ain, at Wadi Adventure
Family activities don't come much wilder than the ones you can get into at Wadi Adventure. This amazing park also enjoys as spectacular location, right at the foot of soaring Jebel Hafit mountain and only 30 minutes from the historic garden city of Al Ain.
Naturally, because it's Abu Dhabi, you can expect a fair share of firsts. Try the first man-made white water rafting experiences in the Middle East for starters. At 1,100 metres long, the white water channels are raft perfect, but also great fun for keen kayakers too.
If heights are more their thing, kids will love Wadi Adventure's 18-challenge aerial course which includes a 1,200 metre long zipline and a 14 metre high giant swing. And that's far from the end of the thrills here. There's also a surfing wall and wakeboarding facility as well as a swimming pool and a splash pool for younger kids.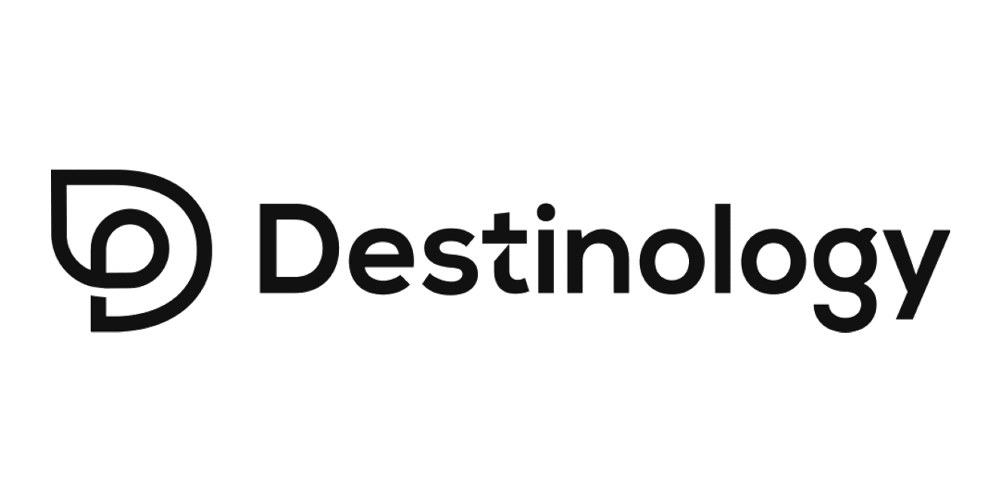 With over 15 years experience in luxury travel, Destinology is a leading provider of exceptional, high-end holidays. A unique blend of first-hand destination expertise, first-class service, and superb relationships with carefully selected travel partners, allows the team to create the ultimate, personalised 5* holidays. With Destinology, you receive a true concierge experience, ensuring all the details – the ones that really matter to you – are taken care of personally, passionately and to the highest standard. Call the team now on 01204 802 075 or visit Destinology.
Visit Experience Abu Dhabi to discover even more Abu Dhabi excitement, as well as everything else there is to know about fun holidays in this laid-back and exciting emirate.