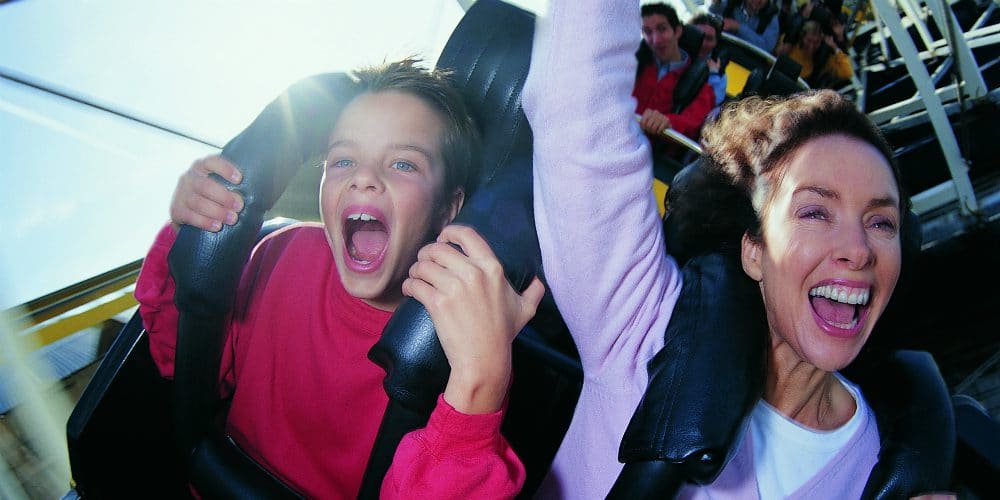 1/9

Ride the world's fastest roller-coaster

Adrenaline junkies will want to hop aboard the Formula Rossa coaster to experience up to 4.8Gs of force and a minute and a half of stomach-dropping twists and turns. You know it's serious when you're required to wear goggles similar to those you wear when skydiving! Designed to simulate the F1 driving experience, the 16-passenger thrill ride in Abu Dhabi reaches a top speed of 240km/h and goes from 0-240km/h in 4.9 seconds. If you have a fear of heights, steer clear of this one, as it climbs up to 52 metres before zooming back down. Day passes to Ferrari World start at £64.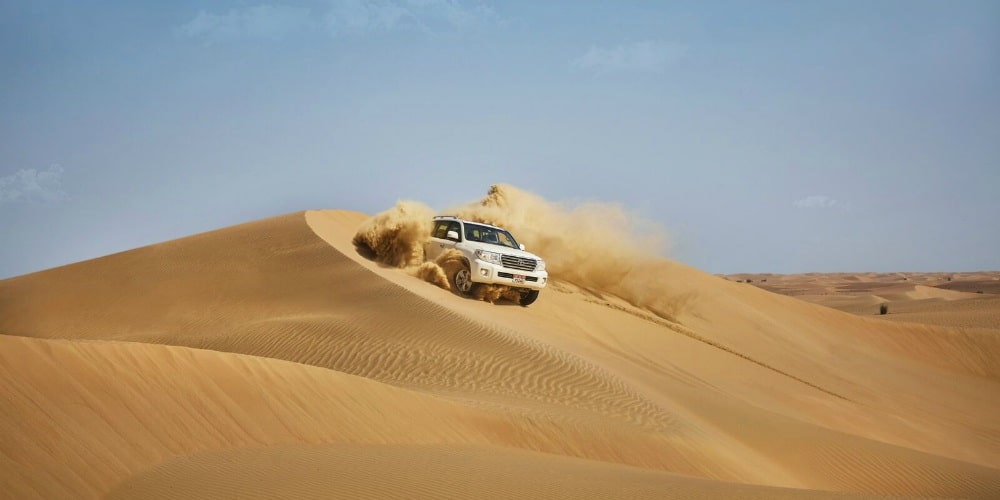 2/9

Zoom down the dunes

It's not a holiday in Abu Dhabi without a trip to the desert sand dunes. Families can choose from several daring activities on desert tours. Surf down them on a sandboard, go dune bashing in buggies, or get in a car and hold on tight as your driver slips and slides up and over the desert hills. Multiple tour operators offer day trips.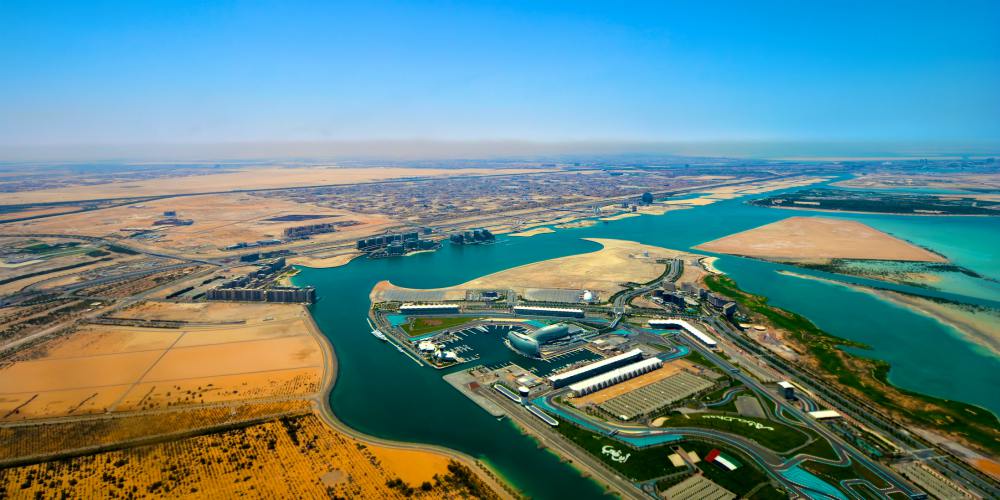 3/9
On top of the world
Go to the top at the new CLYMB, a soon-to-open attraction on Yas Island which will have the world's tallest climbing wall, at a height of 43 metres, and widest skydive flight simulator on the planet. The climbing wall will offer challenges to beginner, intermediate and expert climbers with the chance to scale four walls of varying difficulty. Visitors to the flight chamber will be able to mimic the experience of skydiving with an unmatched width of 9.75 metres. And, while you're here, don't miss Yas Waterworld and kayaking around the Mangrove National Park, both nearby.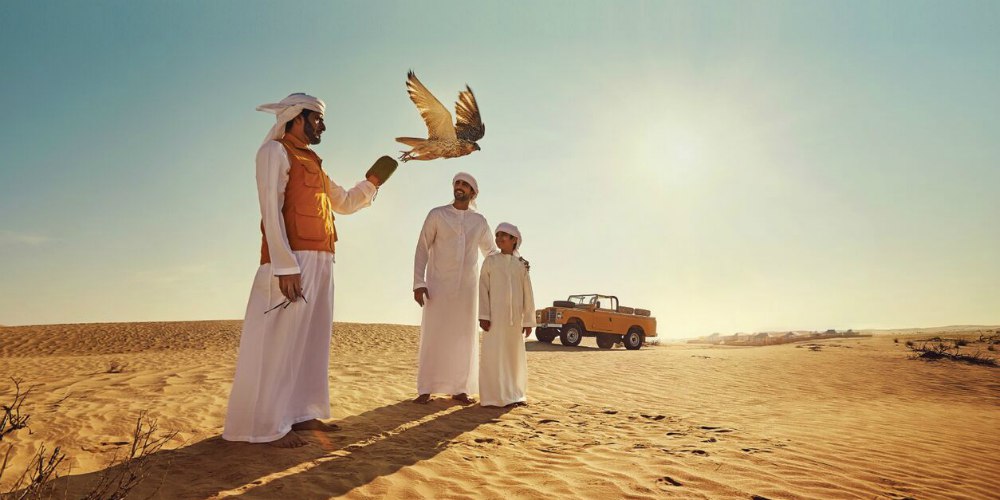 4/9
Become a falconer
Get up close with these beautiful birds of prey at the Abu Dhabi Falcon Hospital. Kids will first take a tour of the facility, learning fun facts about the birds and how they are used for hunting, as well as how the hospital cares for them. At the end of the tour you can watch a falcon get a pedicure and then pose for a photo op with one of the birds right on your arm. Your kids won't soon forget this truly unique experience. Tours from £35 for adults and children 10 and up; £12.50 for ages 5-9.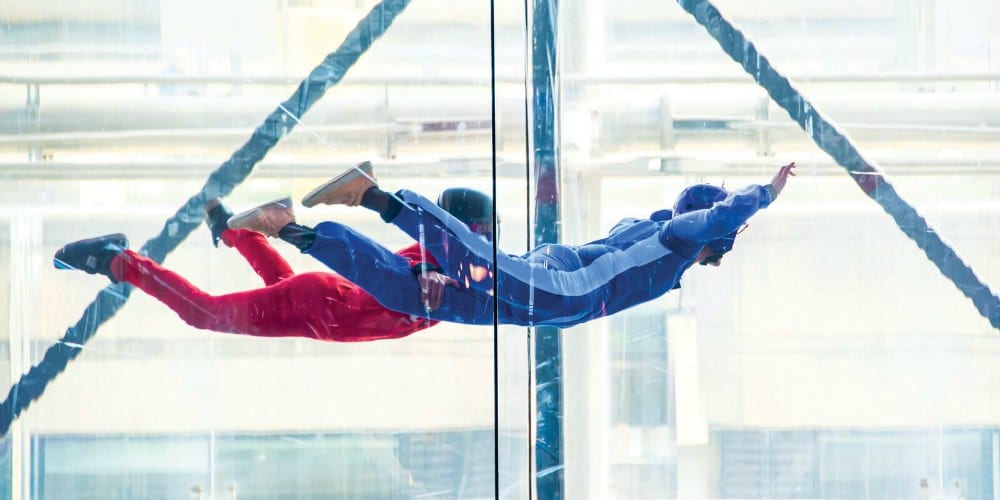 5/9

Fly high indoors

For an exhilarating day, head to the Abu Dhabi Country Club to experience the Spacewalk – an indoor skydiving facility. Feel the exhilaration of free-fall without having to leap out of a plane. Here, you'll be flying in a vertical wind tunnel that produces enough wind to lift you up. There's no need for any anxiety – in addition to a training class, you'll be in the tunnel with an experienced professional who can adjust the wind speed to ensure your 'flight' is right for you. The daring adventure is suitable for the whole family, and children aged from three and up are welcome to participate. This is as easy as it gets to feel the excitement of skydiving. Family packages that include up to five flyers start at £155.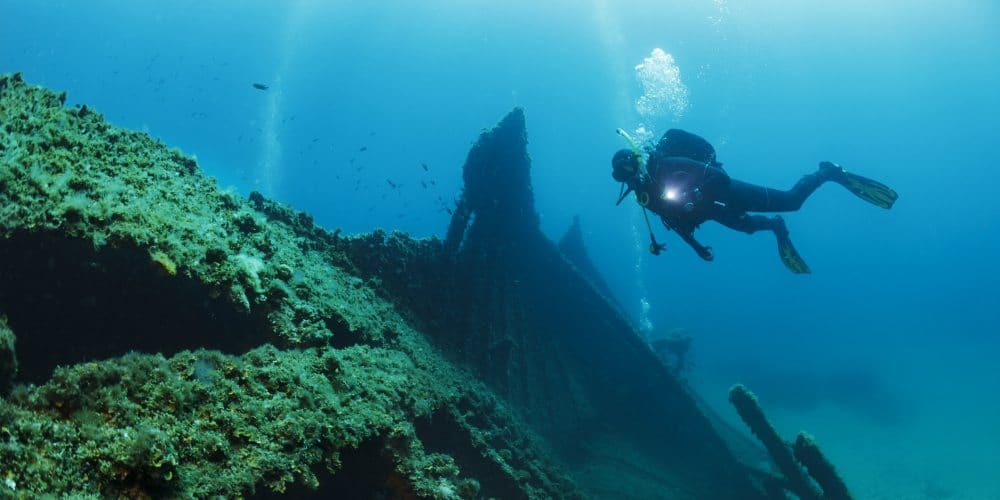 6/9

Dive down to a shipwreck

Diving and snorkelling probably aren't the first activities that spring to mind when you think of the desert, but you can do both off Abu Dhabi. Explore the warm water of the Persian Gulf with a range of dive sites suitable for everyone from beginner to expert. Shallow dives include artificial reefs, while one of the deepest nearby dives will take you to the Jasim shipwreck. Explore the sunken ship and look out for marine life, like angelfish, barracuda and sea turtles. Various operators offer this activity.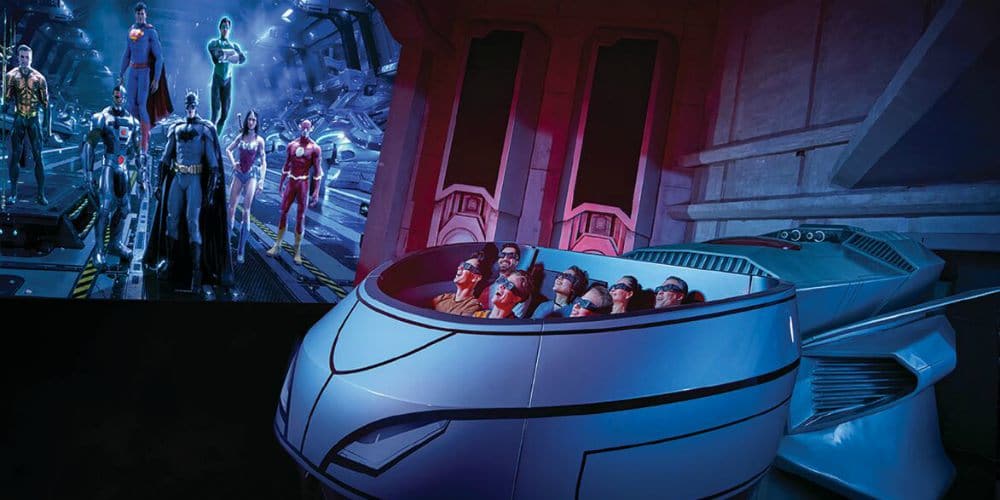 7/9

Battle evil and save a metropolis

At Warner Bros World Abu Dhabi, children can become the real hero of the story. On the Superman 360: Battle for Metropolis ride, a high tech 3D attraction, you'll be transported to the world of the Man of Steel and put right in the centre of the action as Superman fights off evil and keeps the city safe from its clutches using the power of flight, X-ray vision and more. If you still need more at the end, try out the 3D Justice League: Alien Invasion ride for even more crime-fighting fun. Day passes start £64 for adults and £50 for children.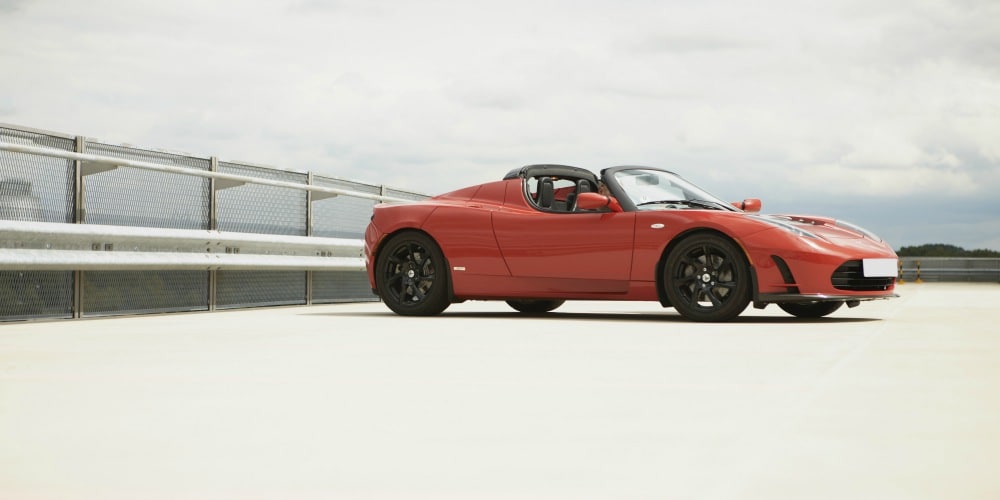 8/9

Take a spin in a Ferrari

Enjoy the real deal at Ferrari World with the Driving Experience. After a lesson from an expert instructor, get behind the wheel of a Ferrari and take a spin around Yas Island. Alternatively, go for the Passenger Experience to enjoy a luxury ride while an instructor is in control of the wheel. You must be 21+ to drive, but kids can take part in the Passenger Experience or be in the car of a driver as an extra passenger. Prices for the Driving Experience start at £172.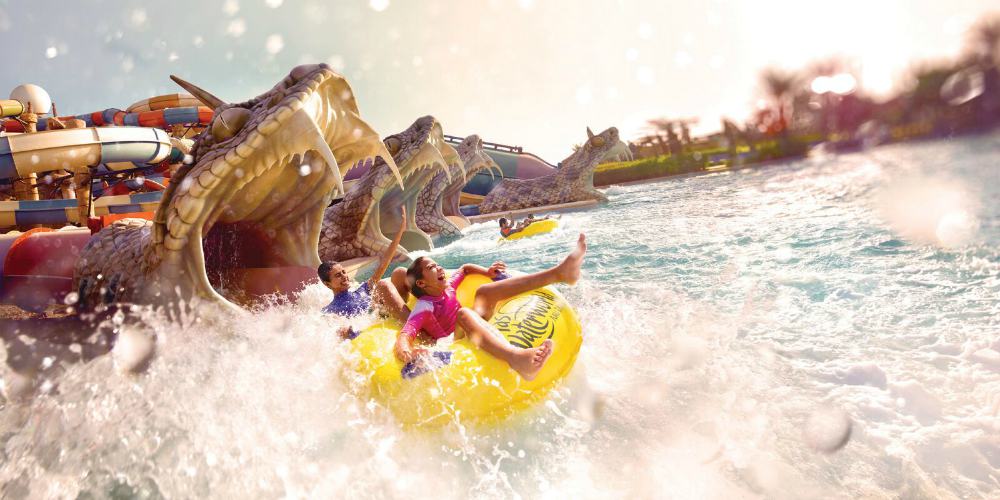 9/9

Surf man-made waves

Learning to surf in the desert? Why not? Wadi Adventure is a world-class water park just a two-hour drive from Abu Dhabi. Kids can take a lesson with an experienced surf pro in the largest surf pool in the world, complete with Wave Pool technology, so you're always catching the perfect break. The thrills at this park go beyond just surfing. Take a kayak out on the white-water channels, go on a white-water rafting adventure or try your hand at wake-boarding. For those who are less water inclined, Wadi also has a zip line, a giant swing, a climbing wall and an airpark adventure course. If you've had enough activity for the day, lounging by the pool is always an option. All day family passes (2 adults and 2 children) start at £43.
SPECIAL OFFER
Family Traveller Holidays offers seven nights all-inclusive at Beach Rotana Hotel with private transfers and return flights from £3,099 per family (two adults and two children under 12) based on travel during May half term 2020 Call 020 3859 1654 or book online.