25% off luxury family holidays in Abu Dhabi this summer
How often have you been invited to spend summer at a palace? Probably not that often, if ever. But this year you're definitely in luck, because not only is five-star Emirates Palace in Abu Dhabi inviting you and the kids for summer, it's also offering 25% off all family holidays right up until the end of September 2019.
Apart from a sizeable discount and the fact that direct UK flights to Abu Dhabi take from under seven hours and are entirely jet lag free, there are quite a few other irresistible reasons to spend at least a little of this summer at Emirates Palace.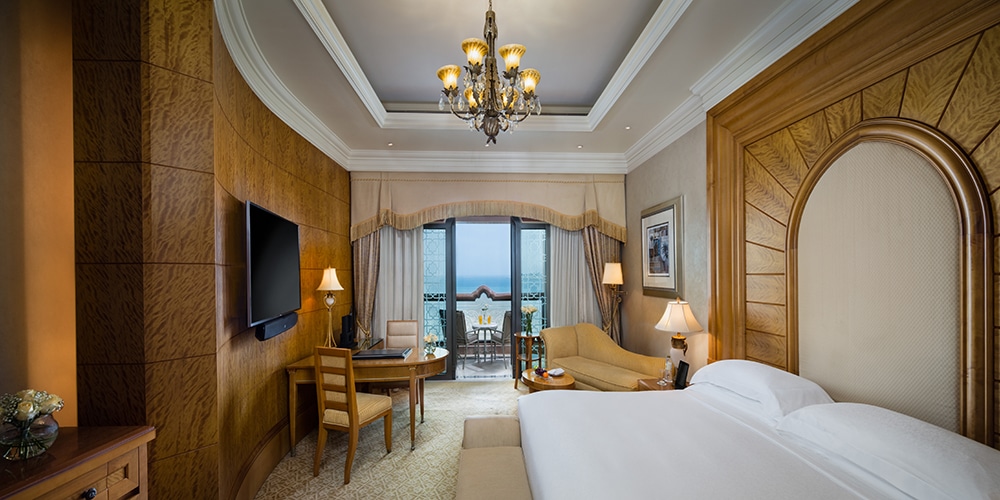 1/4 

A hotel so spectacular it gives guided tours
Abu Dhabi isn't short of remarkable buildings – it's home to the immense Sheik Zayed Grand Mosque as well as the ethereally lovely new Louvre Museum. So when you hear that Emirates Palace is impressive enough to warrant guided tours, expect extraordinary and you won't be disappointed.
About 10 minutes west of the city's elegant Corniche, the hotel has its own private beach and undisturbed views of the ocean, so the setting alone is stunning. But even the Arabian Gulf has a bit of competition from the sheer grandeur of the architecture: think enormous and many domes with endless colonnades and columns all surrounded by lush gardens, palm groves and terraces, peaceful pathways and fields of fountains and water features. And that's just the outside.
Lavish doesn't even begin to describe the hotel's rooms and suites. Restaurants are more like mini-palaces than mere places to eat – even the BBQ Al Qasr is palatial. And you should expect to experience at least a touch of awe-struck wonder at the thought that's gone into everything, right down to designing bedroom balconies to carefully frame views of Abu Dhabi's distinctive cityscape.
A choice of family rooms and one, two and three bedroom luxury suites, all with private balconies or terraces.
Ten individually designed restaurants crossing a taste spectrum from delectable seafood to traditional Emirati cooking.
Three bars including Havana Club, described by GQ Magazine as 'one of the best cigar bars in the world' – admittedly not for kids, but a great excuse to take advantage of the hotel's excellent babysitting service of an evening.
The 1500m² Emirates Palace Spa is another design great, loaded with awards and even has an authentic Moroccan Hammam.