Sponsored Content
Choosing a perfect a multi gen holiday destination is a bit of a balancing act. But we think The Seychelles Islands might just be the harmony you have in mind.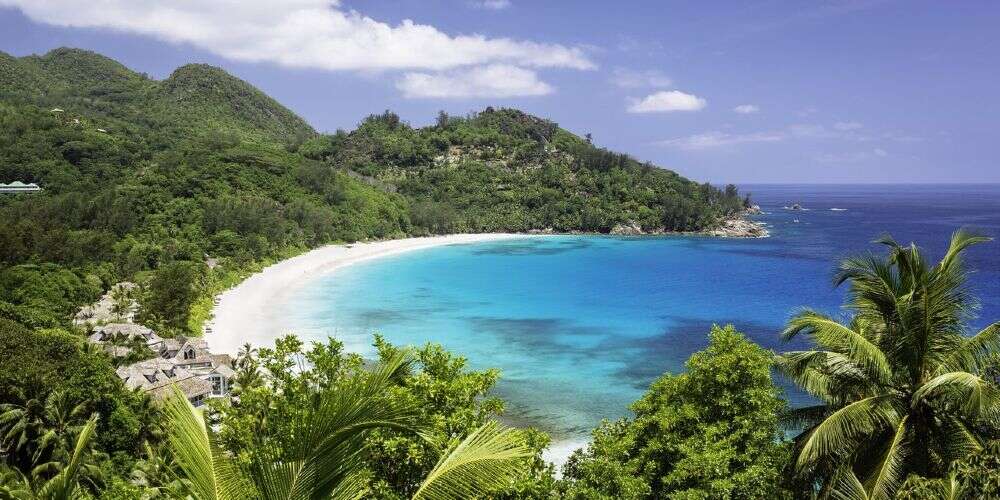 The Seychelles is warm, sunny and easy to reach year round
Haven't considered The Seychelles Islands as a multi gen holiday destination before? That's probably because you're under the impression it's far flung and means ultra long flights and the misery of jet lag.
Nothing could be further from the truth. UK flights to the Seychelles take from under 12 hours. And there's no jet lag. The time difference is only four hours in winter and three in summer.
The reason most people think otherwise is partly due to the wonderful weather; that's a given when you sit just a few degrees south of the equator.
Year round temperatures average in at about 30°. The water's a slightly cooler 26°. And rainy season is more occasional tropical showers than monsoons. And yet the Seychelles still doesn't involve long haul or hauling three generations of one family across several different time zones.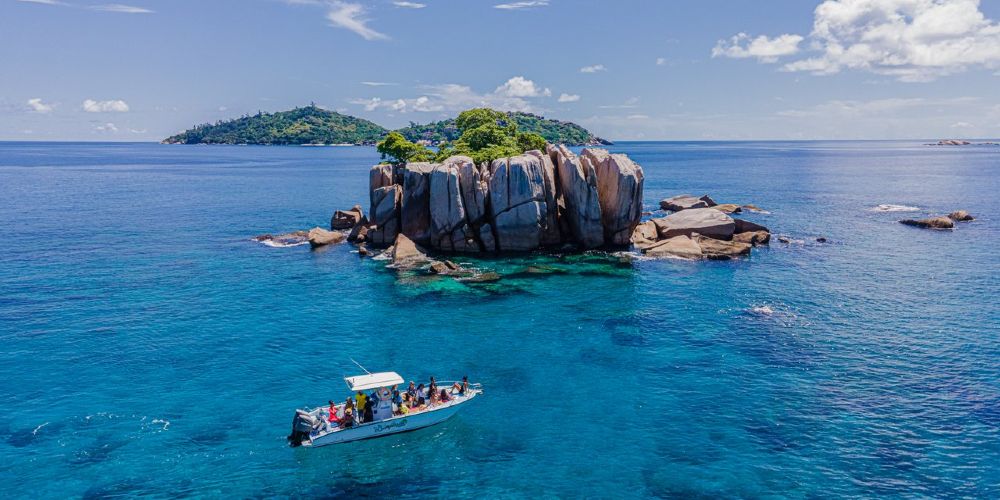 An uncrowded and family friendly multi gen holiday destination
Another great misconception about the Seychelles, which may have kept it off your multi gen wish list until now, is the country's reputation for romance.
It would be wrong to deny that it is one of the world's top honeymoon destinations. And there's no doubt the beaches invite sunset gazing and dreamy strolling. But romantic visitors are far outnumbered by outdoor adventurers, divers, sailors and very much by families.
Although it's fair to note that the Seychelles' tourist numbers are pleasantly low all round – one thing you won't ever find here is a crowd.
What you will find is beautiful, unspoiled islands where kids won't believe how much freedom you happily allow them to have.
Bikes are more common than cars in many places. Poisonous plants and dangerous animals are non-existent in the Seychelles. And as far as atmosphere goes, few countries in the world are friendlier and more genuinely welcoming.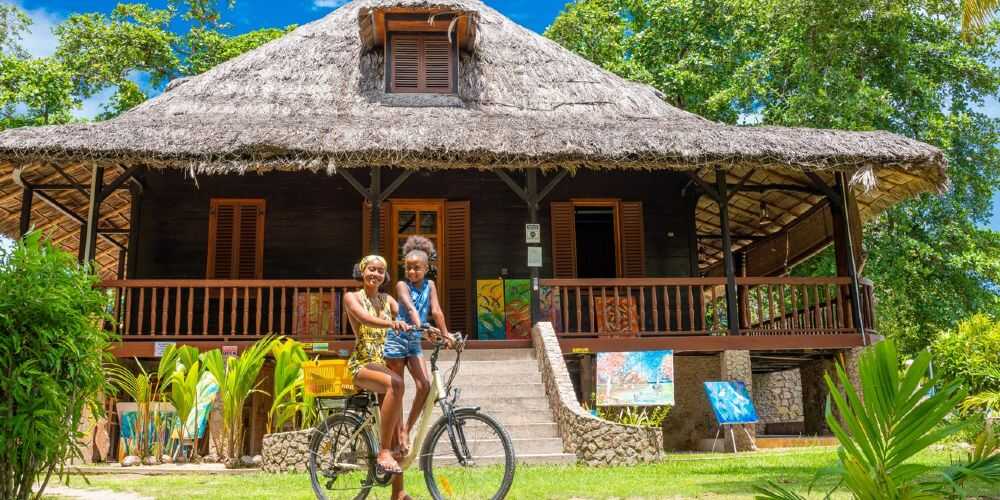 The something for everyone multi gen holiday destination
Something for everyone seems a big ask from a multi gen holiday destination. But the Seychelles doesn't demand too much compromise.
It's outdoorsy, yet also has a rich history. The traditional Creole culture's fascinating – and very much alive here.
Nowhere else in the Indian Ocean does island hopping so easily: there are 115 islands in the archipelago and a surprising number are accessible.
Beaches everywhere invite water sports, diving, snorkelling or swimming. Plus the Seychelles also does beach, book and long cool drink days beautifully.
And if you want to spot wildlife, birdwatch or explore nature, you'll find over 1000 species of flora and fauna thriving here, more than enough to justify quite a few family holidays.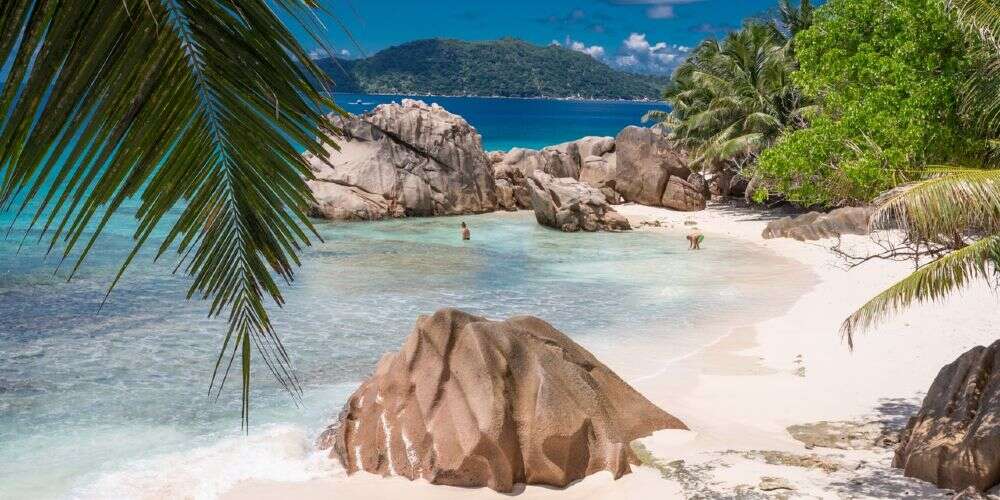 A hint of why the Seychelles is all round amazing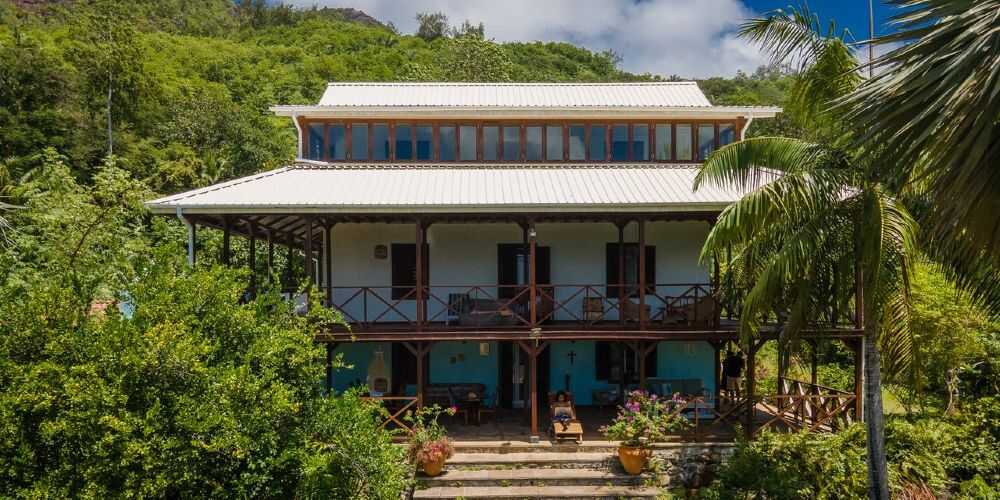 Where to stay from five star resorts to stunning heritage villas
Choosing where to stay can lead to quite heated conversations at the multi gen holiday planning stage. The Seychelles is very good at calming those down, not least of all because it offers families so much choice.
Most resorts have excellent family rates and many specialise in larger rooms and suites, interconnecting rooms or even family villas or apartments. Kids' clubs are another resort advantage and they're seldom less than fantastic. Plus, almost all resorts in the Seychelles have luxurious spas – never underestimate the need for some quiet me-time on a multi gen holiday.
Self catering is another good option. From heritage homes to beachfront villas, it's widely available across the main islands. Guesthouses or smaller hotels let you experience local culture and very often, exceptional Creole home cooking. And if your multi gen dreams include private island resorts, you'll find those in the Seychelles too.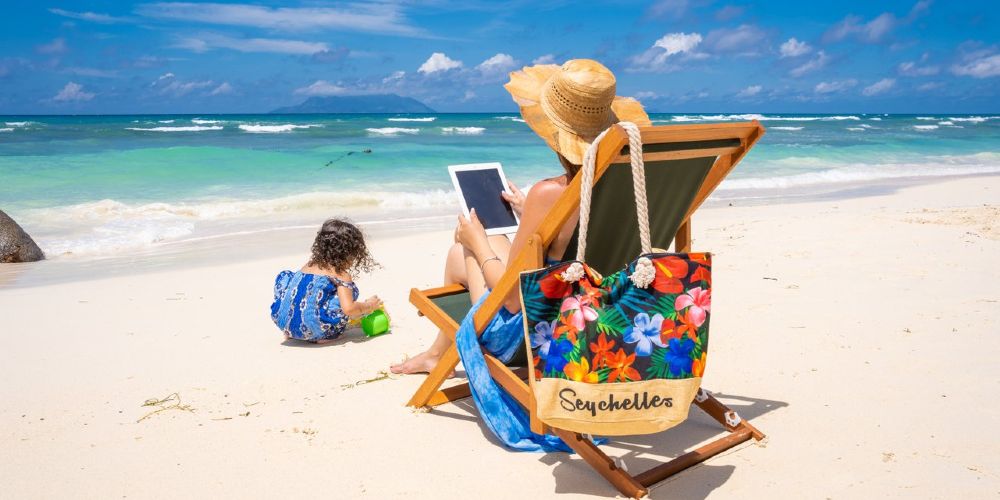 Choose the ideal island for your multi gen family holiday
The Seychelles is a widespread archipelago, but the four closely connected main islands are where most families choose to stay.
Ready to plan your multi gen family holiday? Visit The Seychelles Islands for ideas and practical help on everything from choosing your ideal island to finding the best resorts for bigger than average families.