When it came to choosing a holiday, Alistair Scobie and his family were tempted 
by Mauritius, but were wary of the long-haul flight. They needn't have worried…
Why go?
Sitting in dreary, rainy London, we were in need of some serious sunshine. But did we dare do a long-haul flight with five-year-old Jenna and two-year-old James when we were guaranteed hot weather just two hours away in Europe? Mauritius was calling to us – pure white coral sands, aquamarine seas, and the chance to become immersed in a fascinating and entirely alien island where Hindu, Islamic, Buddhist and Christian cultures meet and melt together under the Indian Ocean sun.
Of course, we had some sensible, parental reasons for wanting to go there, too. With a population of 1.3 million people, modern medical facilities and supermarkets, the island felt like a safe, solid country that would be able to handle any child-based dramas. In truth, however, we were simply mesmerised by the beauty of photographs we'd seen of the place.
We set out for the airport, with fingers very firmly crossed, expecting the 11-hour flight to be a trial for all involved. It proved more tolerable than we had imagined, with an on-time departure and the children helpfully electing to sleep for large portions of the overnight flight. As soon as we walked down the aircraft steps at Sir Seewoosagur Ramgoolam Airport, we began to feel it had been worth every minute of the long journey.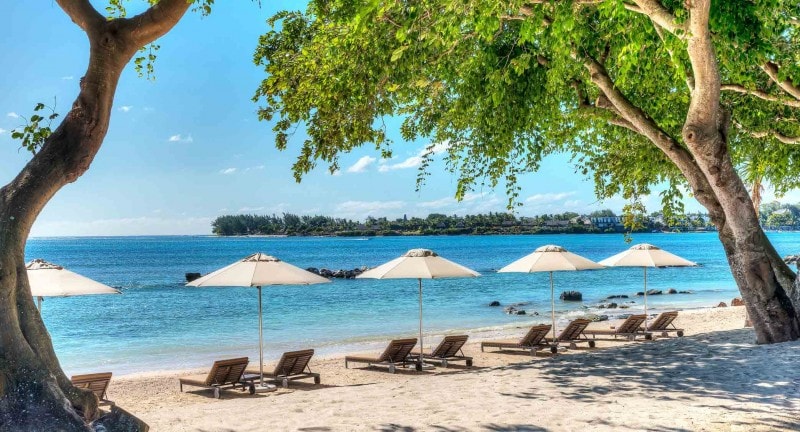 Activities
Pool & beach time
Outside, the resort was kid heaven. It has the largest swimming pool on the island and our children gleefully revelled in the vast expanse of often empty water they could splash around in. Our biggest challenge most days was persuading them to leave their watery playground and walk the stone's-throw distance to the equally under-populated beach.
Once there, the sand was clean and white, and Jenna emerged from her first dip in the sea, grinning. 'It's warm, just like my bath,' she said. Definitely not an experience on offer in European waters, even in August.
Kid's club
The laidback style of the kids' club was a big hit. Rather than banishing Jenna and James for an entire morning or afternoon, it had a school-style daily timetable that allowed us to pick and mix an hour-long activity here and there. With everything from pizza making to crab hunting on the rocks on offer, we could always find something they would genuinely enjoy doing. That gave us an hour to grab a coffee (or a cocktail) together or enjoy a spa treatment without feeling like we'd deserted the children for hours on end.
Movie night
On Friday evenings the resort puts on a movie night – we all paddled down to the beach where a large screen by the moonlit water flickered into life for movie night, Indian Ocean style, with bean bags to chill out on and popcorn to scoff.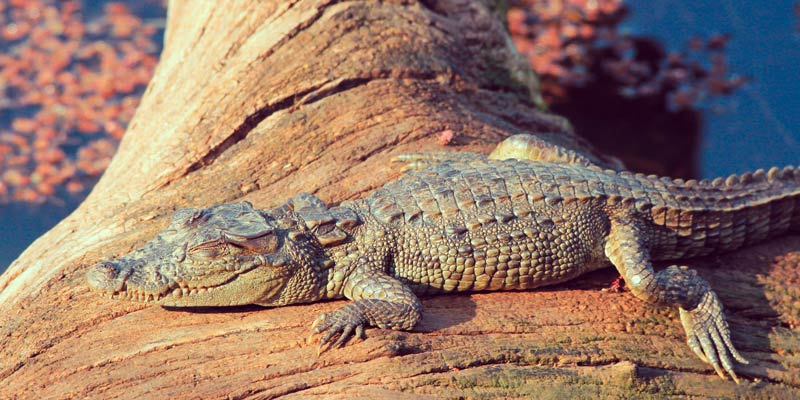 La Vanille Crocodile Park
To be honest, we were so besotted with the resort that we only ventured out once, on an excursion to La Vanille Crocodile Park in the south of the island. It was a day that James and Jenna will always remember. They got to squeal in mock terror at extremely big crocodiles and, much to their delight, hold tiny baby ones. To make matters even more alluring to an excited child, the tropical gardens were full of wandering giant tortoises that they could feed, play with, and even briefly ride on their backs. One word of warning – it's a breeding farm, rather than a sanctuary. So you'll need to be ready to explain why crocodile meat features heavily on restaurant menus and crocodile skin products are also on sale in the park shop.
Where to stay
We arrived at our resort, the Lux* Belle Mare, after a 50-minute taxi drive along sun-drenched country roads lined with lush green sugar cane plantations.
Jenna and James fell in love with the hotel – or, more precisely, fell in love with the staff. Their warmth and friendliness were so genuine that it completely won us all over.
Our rooms were beautifully designed and had great views of the iridescent sea and the swimming pool. A one-room suite easily accommodates two adults and two young children for a short holiday, but if the children are slightly older and you need more space, then the two-room option provides welcome additional square footage.
Jenna and James were enchanted by the ever-changing menagerie of origami animals and fish fashioned from towels that the turn-down staff placed on their pillows each evening. The housekeeper also developed a keen interest in the variety of sea life that took up regular overnight residence in their buckets by the door.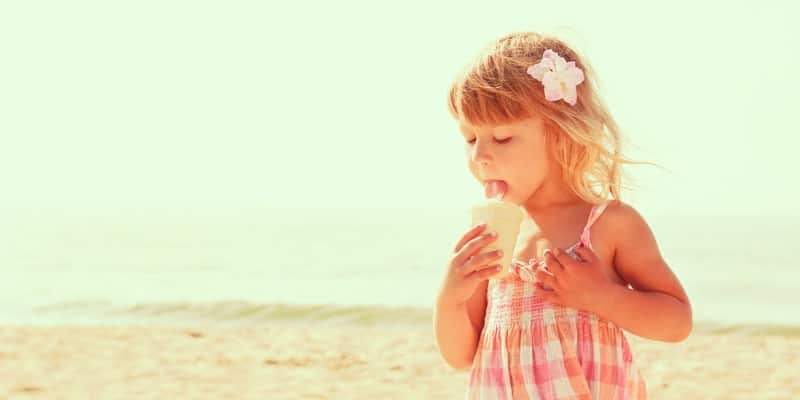 Where to eat
Eating out – sometimes a trial with little ones – was a pure pleasure, too. Three à la carte restaurants kept the adults happy. Extensive and ever-changing children's menus catered for the kids, and the staff were always happy to accommodate special requests for particular snacks or vegetables. The pop-up retro ice-cream carts were a hit, too, as James and Jenna got to feel very grown up ordering their own flavours from Nutella to passion fruit and equivocating over marshmallows or macaroons to go on top. The best bit for parents is that it's all included in the price of the holiday.
The Beach Restaurant quickly became the family daytime HQ. It allowed us to have a leisurely lunch of fresh seafood after James and Jenna had wolfed down their pizza or pasta and headed back to the sand, just a few feet away.
The lowdown
How to get there: Emirates flies via Dubai daily.
Travel time: A flight from London via Dubai takes around 13 hours and 30 minutes.
Price: Seven nights all-inclusive in a lagoon suite at the Lux* Belle Mare cost from £7,349 for a family of four, including flights and transfers.
Book: Visit virginholidays.co.uk or call 0844 557 3859
Looking to explore the island beyond your resort? Don't miss this enchanting look at Mauritius's many family attractions.