If Mauritius family holidays are high on your winter wish list, we've some great news for you. The island is open to UK travellers* from 1 October 2021.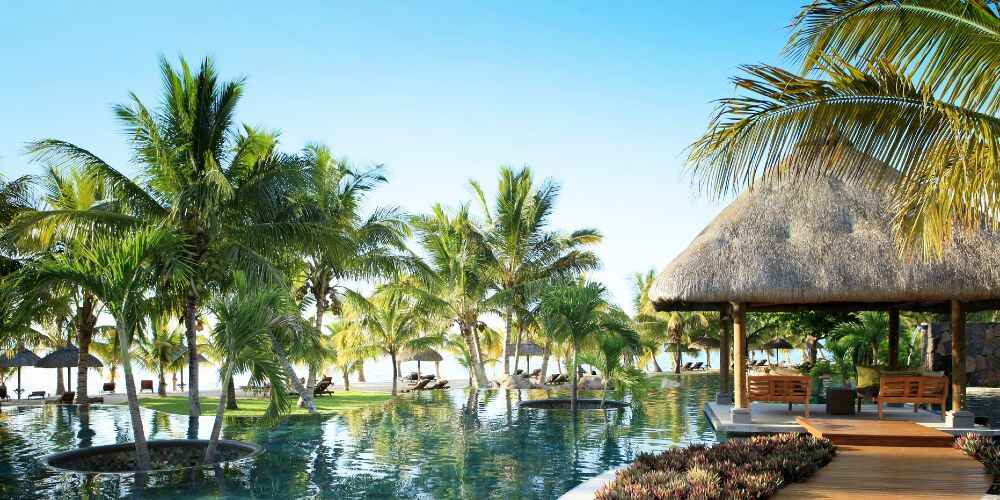 If that sounds tempting, you'll be thrilled to hear LUX* Resorts & Hotels Mauritius are back too, with a brand new resort in Grand Baie; a stunning refresh of LUX* Le Morne Resort and brilliantly innovative new ideas for family holidays at both LUX* Belle Mare and LUX* Grand Gaube.
Family holidays in Mauritius refreshed at LUX* Le Morne Resort
Hard to believe, but LUX* Le Morne Resort is 24 years old. Tucked between dramatic Le Morne Brabant and the Indian Ocean, it still looks as fresh as ever. But apparently not quite fresh enough. Because over the past year the extraordinary team of architects and designers who create the LUX* look have worked tirelessly to revitalise the resort. Expect lighter, brighter and more contemporary design in harmony with the gorgeous natural setting. There's a brand new Tree House hideaway. And Vik's Place now brings even more authentic local culture, tradition and heritage to Mauritius family holidays. Tempted?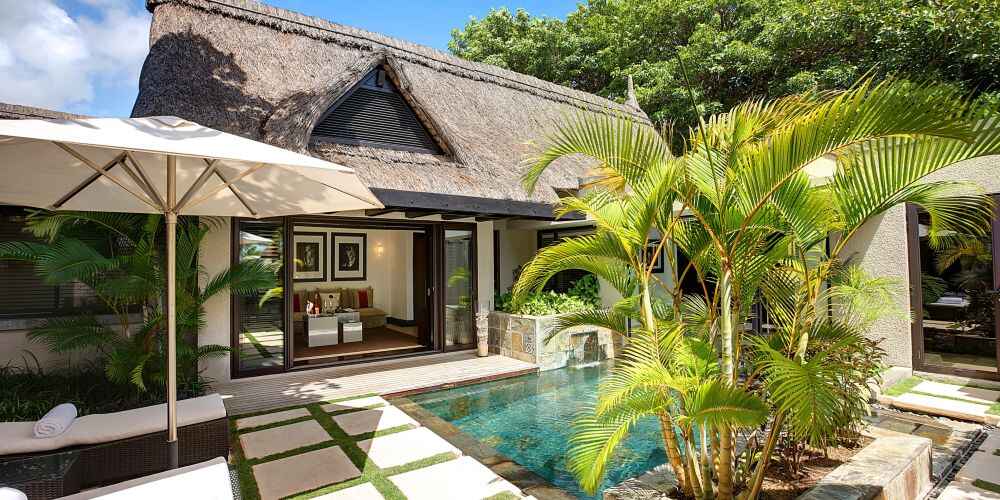 LUX* Belle Mare adds green and sustainable to its many talents
LUX* Belle Mare Resorts & Villas luxuriates on the wilder, less travelled east coast of Mauritius. It's always been favoured by more independent minded families – big family villas with even bigger ocean views, say it all. But 2021 sees the resort going a little bit further on the independence front with Aubergine Farm. This amazing agricultural project produces 300kg of pesticide-free herbs, fruits and vegetables every month. Naturally all that goodness is woven into food and cocktails for guests. However, if you want to go one better this autumn or winter (summer on Mauritius) you can take a tour of the greenhouses, learn about hydroponics and make your own farm-to-fork salad – Aubergine Farm also serves you a fabulous and very healthy lunch as part of the tour.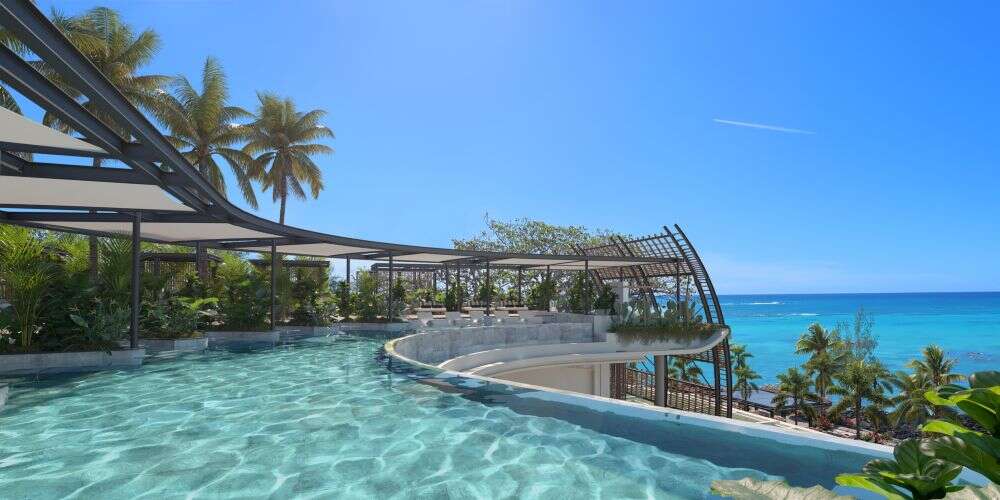 New LUX* Grand Baie, the latest LUX* reason for Mauritius family holidays
Tucked up in the north of Mauritius on one of Grand Baie's most exclusive lagoons LUX* Grand Baie Resort & Residences is the latest addition to the LUX* family. The new generation boutique resort's due to open on 1 November 2021 but it's already creating a bit of a buzz. Not least of all because of its incredible transformative wellness practices and a spa which makes you feel soothed just looking at it – one of the prettiest hammams we've ever seen. Of course, the entire resort is flawless on the design front and as individual as you'd expect from LUX*. Not persuasive enough? Well, if you're one of the first 100 guests to book a stay at Grand Baie before 30 November 2021, you can also look forward to a seaplane tour of the island. Mauritius from the air? Heavenly.
Book a stay at any LUX* Resorts & Hotels Mauritius before 30 September 2021 and enjoy a complimentary day trip to the idyllic private island, Ile Des Deux Cocos. An off-grid paradise adventure which includes snorkelling and exploring the villa which British governor, Sir Hesketh Bell, built in the 1920s.
*Vaccinated UK travellers can enter Mauritius from 1 October 2021 without restrictions upon presentation of a negative PCR test taken within 72-hours before departure from the UK.