Introducing Made in Mauritius
In December 2016, for the first time, Family Traveller took our nimble team out on the road and immersed ourselves in one of our favourite family destinations – the Indian Ocean island of Mauritius.
We chose Mauritius because of its incredible family friendly nature bringing authentic 360 content to you – our highly engaged audience hungry for inspiration on where to travel with your kids. Our aim is to bring Mauritius alive for you, giving you a taste of what it's like to come here with your kids.
Why did we go to Mauritius?
[youtube id="MxJtHQkz7qA"]
Taking Family Traveller on the road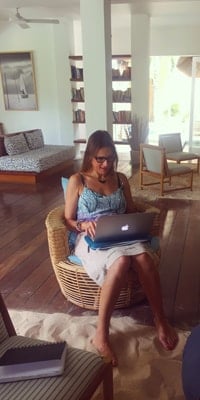 The magazine team, led by editor Jane Anderson (@famtraveditor) – shown here on the left, working hard – went out on the road across the island to gather fresh stories for our winter and spring issues. Our fashion team, stylist Tracey Jacob (@traceyjacob1) and photographer Thirza Schaap (@thirzaschaap), shown below on the right, scouted local children for two evocative kids' fashion shoots. Our CEO Andrew Dent co-ordinated the team.
An important part of the Made in Mauritius concept was to promote, document and support what the island offers for families across our social media channels.
While in Mauritius, Family Traveller launched its Instagram Stories where we reported live in real time on what we got up to and created videos for the Family Traveller website, YouTube and Instagram feeds.
Social media guru Zoë de Pass (@dresslikeamum) and her assistant Chloe Pemberton (@chloeprimrose) came along to film and photograph everything we did.
We had Go Pros attached to quad bikes, cameras hanging precariously over feeding crocodiles and slow motion sunset shots.
We created videos of all of the Mauritian attractions we visited, the hotels we stayed at as well documenting all behind the scenes action – including what really goes on at a Family Traveller fashion shoot and what it takes to put together a magazine remotely.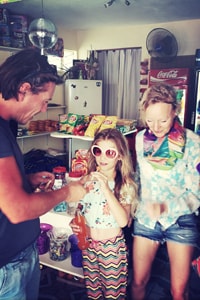 You can read all the highlights in our special Made in Mauritius section in our Winter 16/17 issue and in the spring issue and see all of this social content by searching #MadeInMauritius and following us on Instagram @FamilyTraveller.
Why Mauritius?
Mauritius is a winner when it comes to family holidays. It has all the givens of an exotic getaway with incredible white sand beaches, coral reefs and a fine choice of family friendly resorts, but this island has much, much more. Just driving from the airport to your hotel, you'll be struck by the dramatic landscapes of soaring mountains, lush sugar cane fields, pretty town and villages and the cultural diversity of Indian, Chinese, European and Africa influences.
Here your kids can be feeding a five-year-old Aldabra tortoise in the morning and sea-karting in the afternoon before dining on fish curry wrapped in banana leaf and playing on the sand at sunset. It's a cultural immersion they won't forget.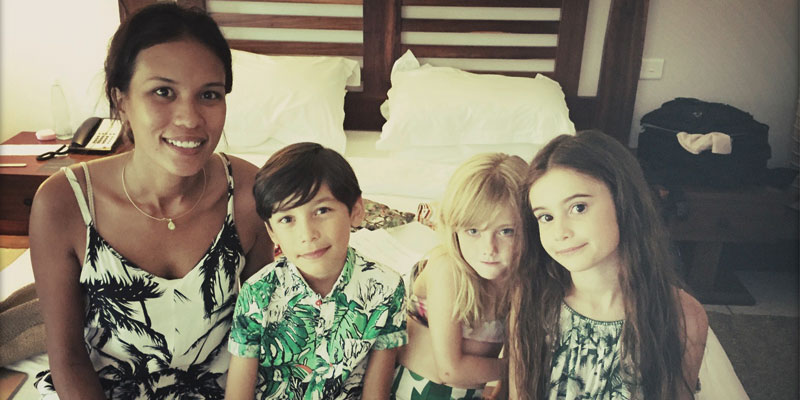 Our young models with make-up artist Anne-Lise
During our stay, the Family Traveller team explored the island to bring you, our readers, firsthand experience of the best things to do with kids in Mauritius and the perfect places to stay with your family. To whet your appetite, watch the Family Traveller sharing their thoughts on what makes Mauritius so special.
What do we love about Mauritius?
[youtube id="OG-E3tExavw"]
The lowdown: Mauritius
Getting there
Return flights with Air Mauritius cost £675 for adults and £503 for children