As a pioneer of Mauritius' hotel industry in 1952, Beachcomber Hotels got first pick of the of the beaches and the prime locations for its hotels – so if you choose a Beachcomber Hotel, you can be sure you'll enjoy some of the island's finest locations. On top of these great spots, if you want to get active as a family, the Beachcomber Hotels all offer a fantastic range of land and watersports, many of which are free.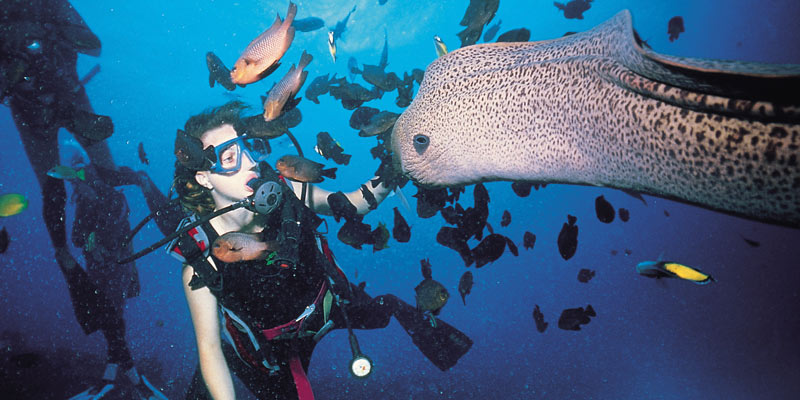 Learn to scuba dive
With its fairly easy dive sites, many just 20 minutes' boat journey from the hotel, Mauritius is a great destination to learn to scuba dive. All Beachcomber Hotels have their own dive centre, including facilities for children. Trou Aux Biches Resort & Spa offers children from eight years of age the chance to learn to dive, and has superb family facilities on land. There's a choice of six restaurants, Clarins Spa, free kids' club (three- to 12-year-olds) and free teenagers' club, plus a superb choice of family accommodation, from two-bedroom family suites to luxury family villas.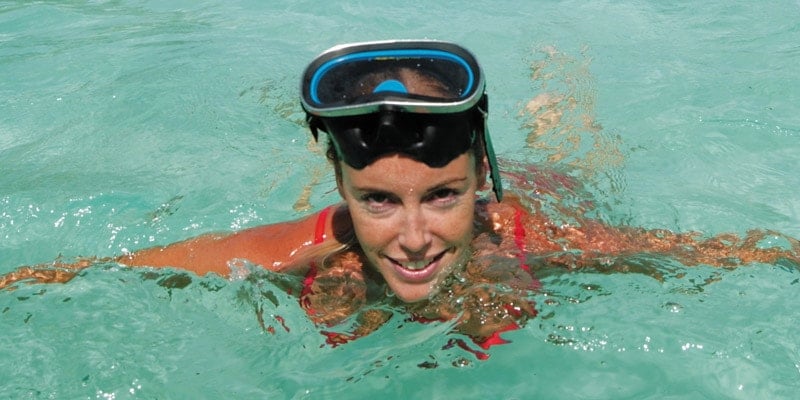 Snorkel in Blue Bay Marine Park
If scuba is not your thing, or you have younger children keen to explore the coral reefs, Shandrani Resort & Spa is just the place for you. As the only hotel set right on Blue Bay Marine Park, Shandrani offers excellent free snorkelling trips out to the reefs of the park. And you can even put any worries about ecological impact to one side – the hotel has worked with the National Marine Aquarium in Plymouth to develop ways to protect the corals of the bay.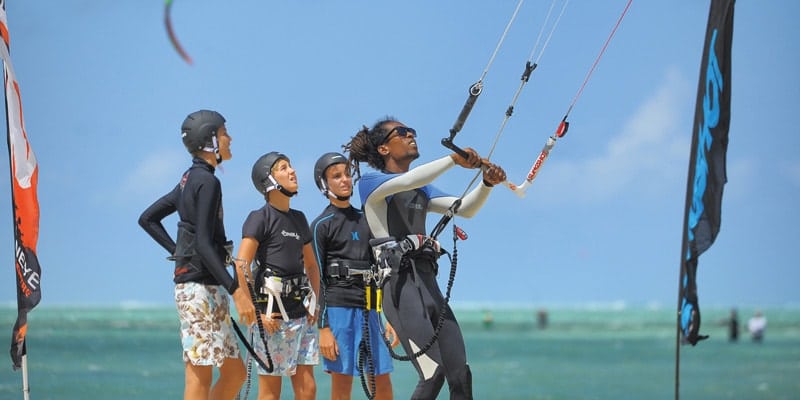 Learn to kitesurf
Unless you are in the know, Mauritius may not be on your kitesurfing radar, but Le Morne on the south coast of the island is a world-class kitesurfing spot. Stay at Dinarobin Hotel Golf & Spa and you and the family can take advantage of these state-of-the-art facilities. Children from 10 are welcome at the school, which caters for beginners and experienced kitesurfers alike.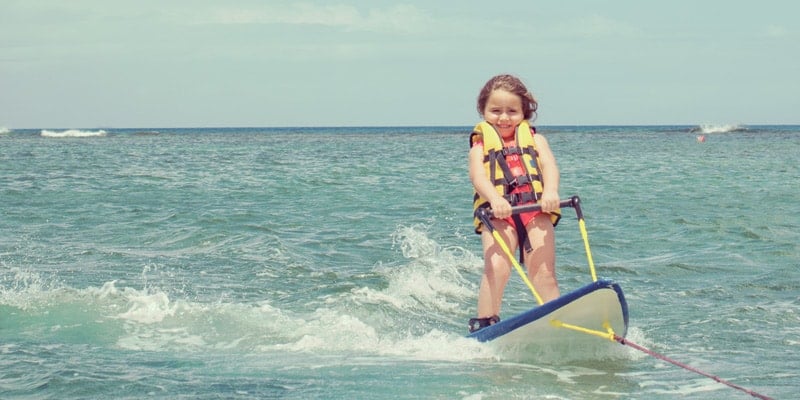 Learn to waterski
With a sheltered shoreline protect by a coral reef, the Beachcomber Hotels offer the perfect environment to learn to waterski, especially as it is free for guests. Paradis Hotel & Golf Club offers the amazing waters of Le Morne lagoon as your learning ground­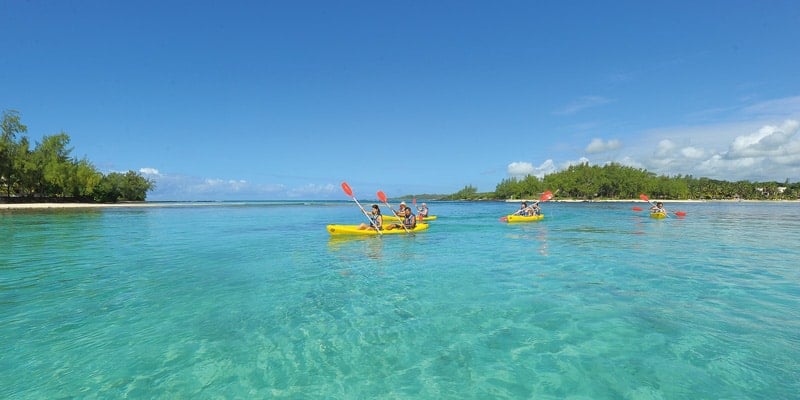 Explore Ile aux Aigrettes
One of the many activities Beachcomber's Shandrani Resort & Spa offers is the Beachcomber Sports & Nature programme, which gets guests out and exploring the area around of the hotel. This includes bike rides in to Mahébourg and visits to local waterfalls, but the most popular activity is the trip to the protected Ile aux Aigrettes island. The excursion can be done by kayak (for older children) or by speedboat (€40 per person for both options). It includes a leisurely trip around the coast to the island.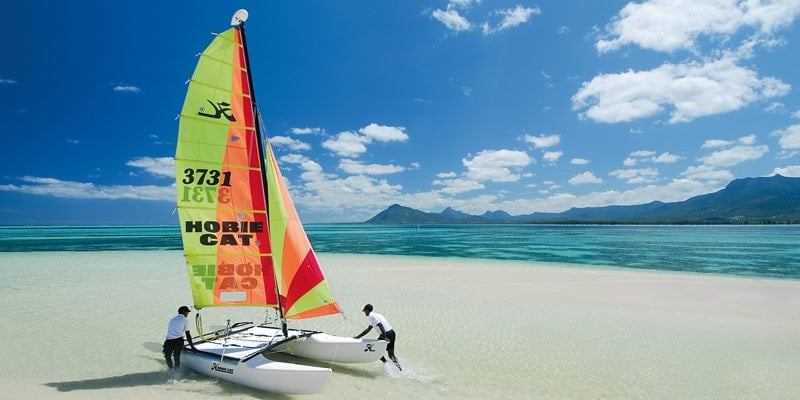 Sail away
All Beachcomber Hotels offer great opportunities to learn to sail, and the coral-reef-protected lagoons are great for beginners. Teaching is not aimed at experienced sailors but those looking for some first-time lessons. Dependent on the hotel, there are Hobie-cats, Lasers, or Opis, with free group or paid-for private lessons.