A budget family holiday in the Maldives might sound like a contradiction in terms, but the world's most exclusive archipelago is full of surprises. It's also a natural at social distancing thanks to its many small, private islands widely spaced across the Indian Ocean. At the moment travel from the UK is restricted but when that changes we'll let you know. In the meantime, here are some easy ways to save money in the Maldives without losing the luxury family holiday vibe.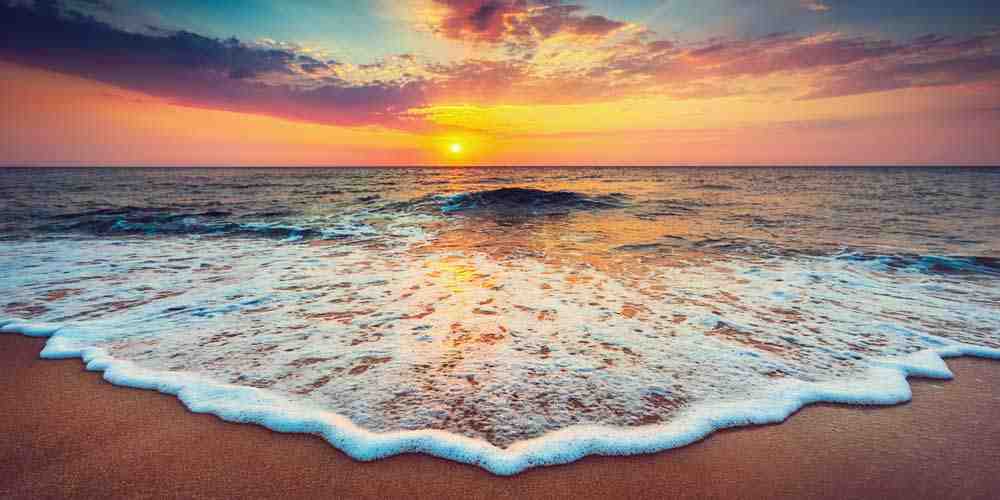 6/6

Don't pay extra for sunsets

Without wishing to generalise, it's probably fair to assume honeymooners are going to spend more time in an overwater bungalow than a family of four. So, cute as iconic thatched cottages are, will they be worth the extra expense if kids are up at the crack of dawn and raring to be out and about?

The same premium price rule applies to villas with sunset views, and beachfront locations. The truth is, the Maldives' island resorts are all the definition of luxury, and there's no such thing as a 'bad room'; only varying degrees of exquisite.

Look for resorts with mixed accommodation options. Several have beautifully designed apartments, and hotel suites, as well as the standard collection of bungalows, villas, and beach houses. Ignore all the esoteric fluff about floating on the Indian Ocean and your own personal sunrises, and you could pay up to 50% less for your holiday.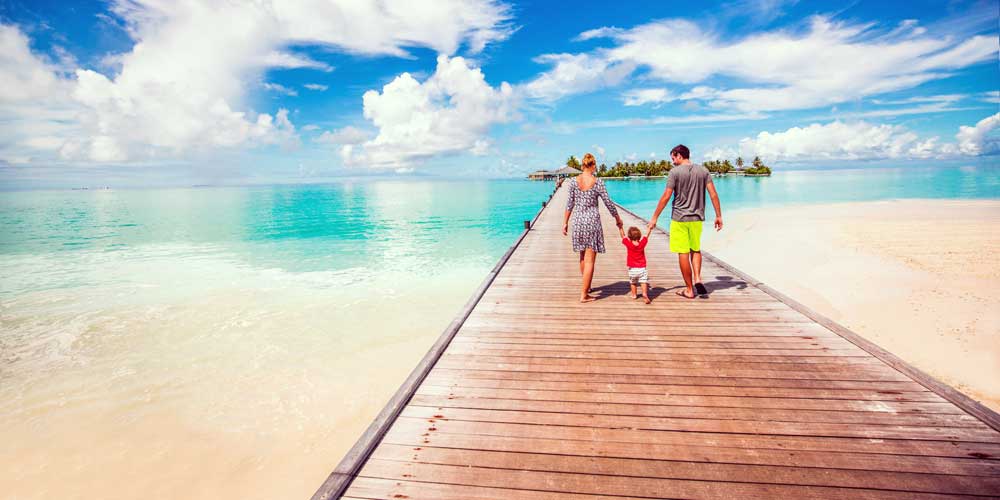 5/6

Visit during UK summer months

Scattered across the Indian Ocean, almost right on the equator, the Maldives is blessed with average year-round temperatures of 30˚. It's in the southern hemisphere, and summer there is winter in the UK, which means high-season in paradise runs from November to March. Visit then, and the cost of everything from restaurants to rooms as good as doubles.

But, resorts don't shut down from April to October, divers still dive, and more and more travellers are getting wise to the fact that monsoon's a melodramatic description for a few, kind-of, rainy months in the Maldives. Torrential, wash-away-the-road, downpours are rare; mostly confined to the southernmost atolls, and often as brief as they are heavy.

Nowhere guarantees summer weather, and you might experience a sensational tropical storm, but there's a good chance of sun too. What you can be sure of is that flights are costing up to 75% less in July than December, and incredible deals on the resorts' already low, off-season prices.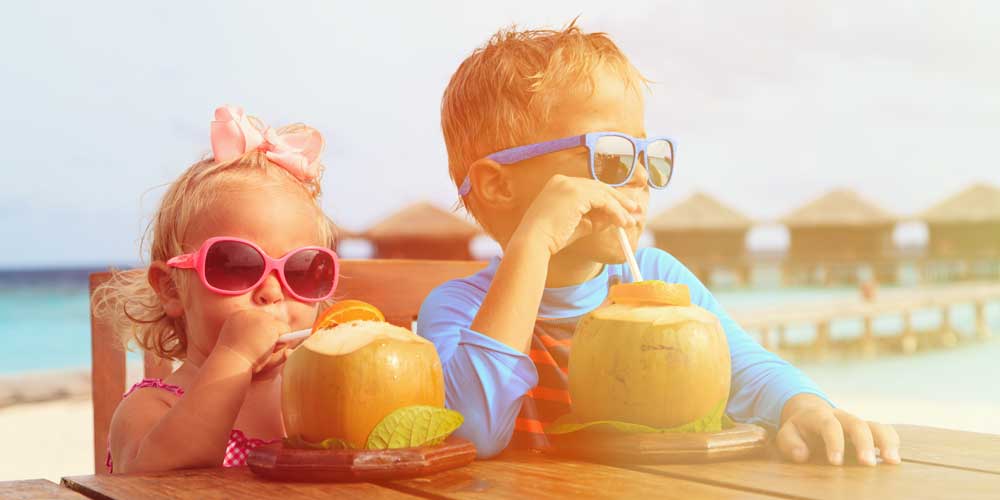 4/6

Find kids-for-free deals

Tourism is the Maldives' main industry, and luxury resorts used to have the monopoly, until the government changed the laws on private guesthouses in 2009. Deregulation hasn't dented resort revenue too much, but it has made most try significantly harder to broaden their appeal.

Families are the new must-have market in the Maldives, and resorts committed to winning you over, should let kids stay for free, and many do. Offers usually apply to under 12s sharing your room, and the really good deals will include children's meals, snacks and drinks too. Since accommodation is easily the most expensive part of any family holiday, a little research could save you quite a lot.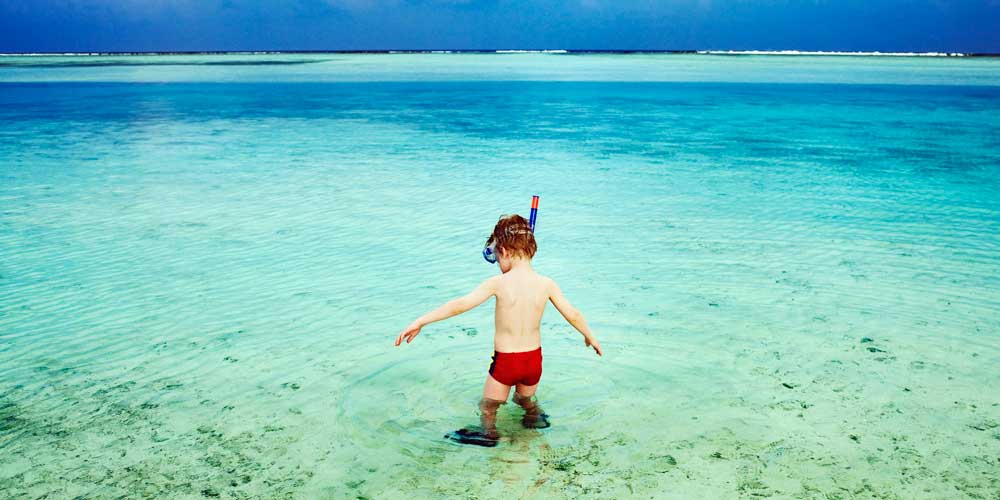 3/6

Check the real value of valuable extras

The Maldives is famously good for diving. The country's waters are some of the clearest in the world, visibility is good all year round, and there are dozens of dramatic wreck sites.

Resort dive schools and PADI certification sell well, and if diving is included in holiday costs, it's seen as a valuable extra. But, only if you dive, and you aren't visiting with a couple of toddlers in tow. Many resorts will offer alternative activities, if you ask. If not, go elsewhere.

Look for resorts with Bubble Makers and free diving or snorkelling lessons for over eights. Free kids' clubs can be excellent value too, especially if they include water sports. Plus, several resorts now have flexible family packages, where you choose from a wide range of activities as part of your all-inclusive holiday.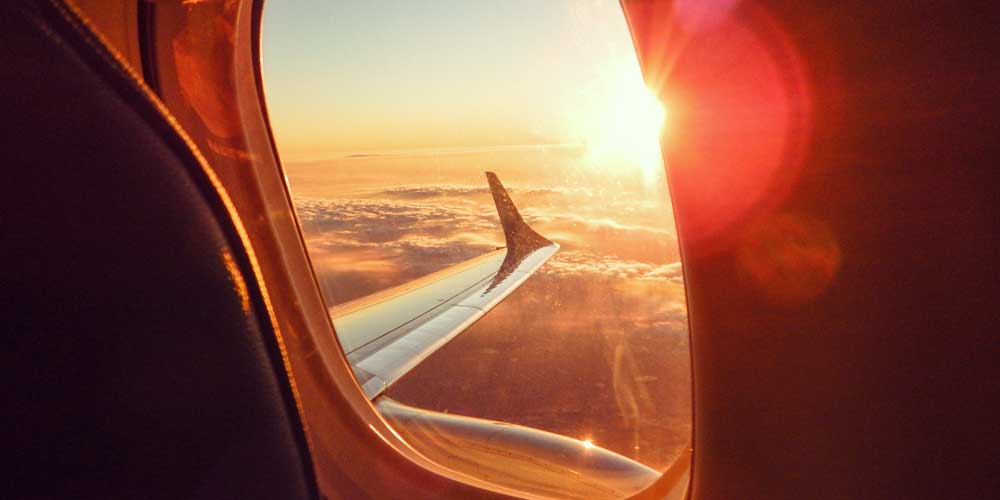 2/6

Don't fly direct to the Maldives

Direct long-haul flights are always going to be the preferred choice with kids.  Don't make them your default for a holiday in the Maldives, without checking relative journey times.

The difference in flying time between direct and indirect, can be as little as two hours from the UK to Malé. But a direct flight in December can come in at twice the price of a one-stop flight at the same time.

Resorts won't be wooing you with offers in high-season, but hours of unbroken sunshine are a certainty, and if that's a deal breaker, the small inconvenience of a couple more hours travel time is a great way to save on a winter holiday.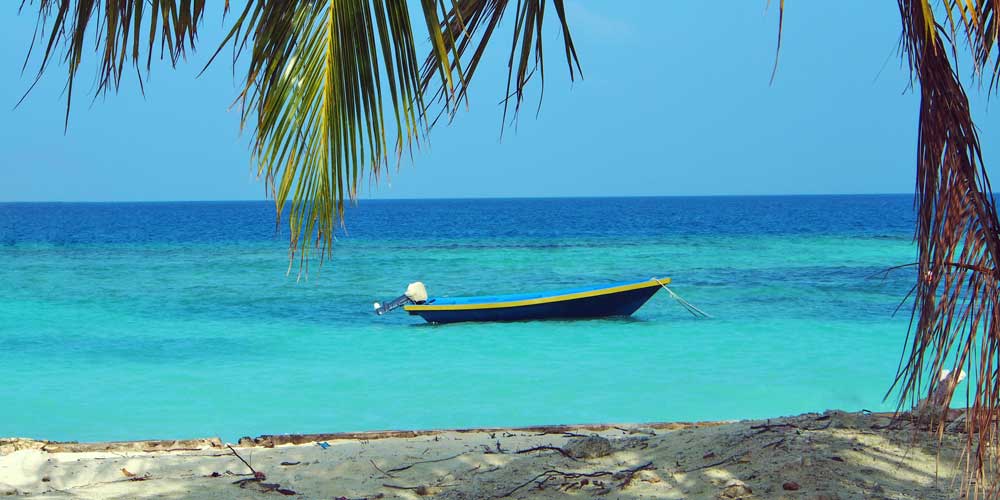 1/6

Consider alternatives to private resort islands

In 2009 the Maldives' government granted licences allowing locals to open and operate guesthouses and small hotels on the country's inhabited islands. Before then, resorts ruled the atolls, and families had to pay luxury prices whether they wanted to, or not.

Admittedly, you probably wouldn't have wanted to be one of the first intrepid few trying out the initiative. But, in more than a decade, the standard of accommodation, service, range of activities and general all-round hospitality has improved beyond recognition. And seeing the Maldives independently is definitely worth thinking about, especially if you're travelling with older kids.

Maafushi Island is best developed to date, and several guesthouses and hotels are actually run by former luxury resort managers. The pristine white sand beaches are all in place here, and still washed by the transparent Indian Ocean. Kids can dive, snorkel, swim, island-hop, dolphin watch, and explore, but they have an experience of local life too.

Naturally, the customs of a strictly Muslim country are a bit more apparent on Maafushi than they are on private atolls, but not restrictive. And that seems like a minor quibble compared to staying in the Maldives for as little as £50 per night for a family room, even in high-season.

Looking for more dream destinations to add to your family holiday wish list? Have a look at Costa Rica and some pura vida experiences to share with kids. Then follow Family Traveller on Instagram and Facebook and tell us where your family wants to go when we can all go anywhere again.