LUX
*

is kid heaven in The Maldives (parents can come too)

Sponsored

Next time someone tells you luxury holidays in The Maldives aren't for kids, point them in the direction of LUX* North Malé Atoll Resort & Villas where kids are not only treasured guests, absolutely everything's done to make family holidays as wonderful as they should be in this captivating part of the world. Obviously nature had a bit of a hand in organising the shallow and kid-friendly lagoon which wraps right round the resort island – a rare phenomena in The Maldives. But apart from that, the atmosphere, kids' clubs, stunning family villas, endless activities and outstanding fun, is all down to LUX* ingenuity, imagination and a second-to-none understanding of what really makes family holidays work.
---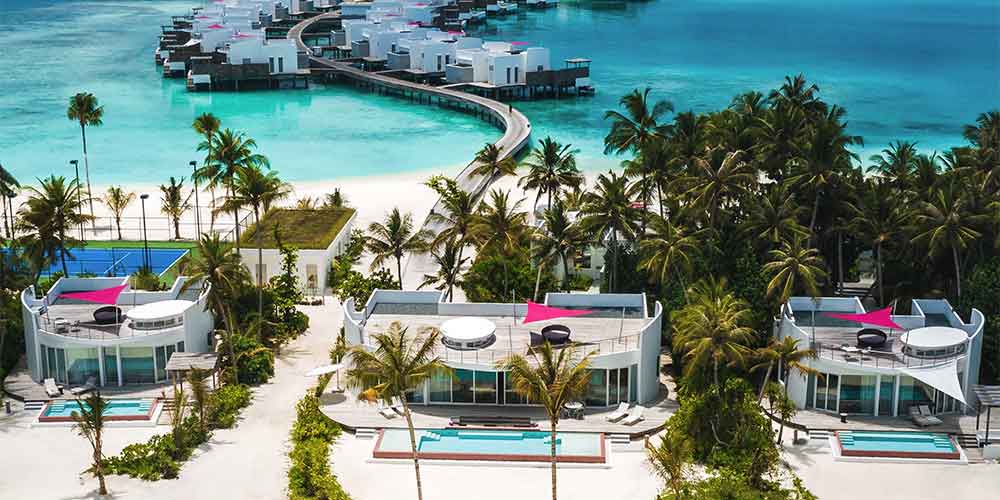 1/4

Family-friendly from lagoon to luxurious residences

LUX* North Malé Atoll Resort & Villas' island's surrounded by a shallow lagoon and, if you know The Maldives even a little, you'll know that's rare and bliss for first-time swimmers, tentative little paddlers and even confident in the water kids.

A naturally family-friendly island is good fortune, but nothing's been left to chance when it comes to the resort's family villas, residences and retreats. They've been meticulously designed from big ideas like roof terraces and private pools right down to the tiny, thoughtful touches that make the difference between great and magical on a holiday with kids.
Two Bedroom Beach Residences with 205m² living space, private pool and rooftop terrace. Opens out onto the beach and sleeps up to six.
LUX

*

Beach Retreat with 970m² living space, three levels, three bedrooms, private grounds, roof terrace and private pool. Beachfront and sleeps up eight.
Prestige Water Villas with one bedroom, private pool, roof terrace and stunning lagoon views, sleeps up to four.
Overwater Residences with two bedrooms, elevated sky-decks with lagoon views, 680m² indoor/outdoor space, sleeps up to six.
LUX

*

Overwater Retreat with 997m² indoor/outdoor space, light-flooded open plan living area, private pool, roof terrace, private dock, sleeps up to eight.