5 fantastic family experiences in the Maldives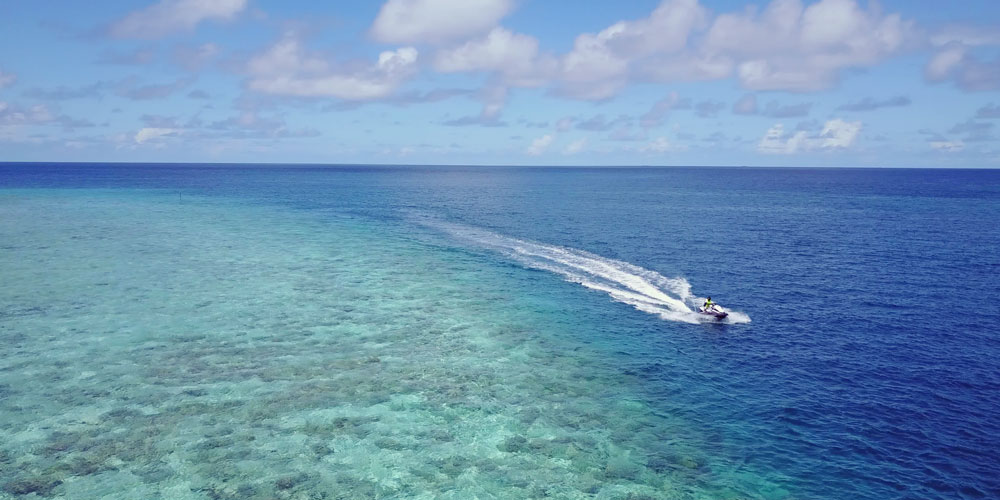 3/5

 Low impact jet-skiing for Indian Ocean adventurers
Jet skis take you where no other craft can go. They get into the nooks and crannies of the fascinating Indian Ocean easily. And 'island hopping', doesn't even begin to describe the exhilaration of zipping across clear, blue-green seas between idyllic, deserted coral isles.
Sounds amazing. But, how does the equivalent of a waterborne motorbike square with the Maldives' long and dedicated commitment to protecting its unique and fragile environment? Furaveri Island places conservation high on the agenda right across the board, from local ingredients on menus to engaging young guests with eco-adventures in fantastically creative kids clubs, and their approach to motorised sports is equally conscientious.
The resort's state of the art jet skis are thrilling, they're also low-noise and low-emission, and designed to make as little impact as possible in this remarkable part of the world. Naturally, drivers have to be over 18, but passengers can be as young as 10, which means pretty much nowhere is out of bounds for families in and around gorgeous Furaveri Island.
Find out more about family jet ski adventures at Furaveri Island Resort & Spa