Indian Ocean: 10 awesome and unusual things to see
The Indian Ocean straddles the equator, is pretty much the definition of paradise, and never short on awesome sights. But some are just that little bit more jaw-droppingly amazing than others, and can only be found in the southern hemisphere's warmest, clearest waters. Have a look.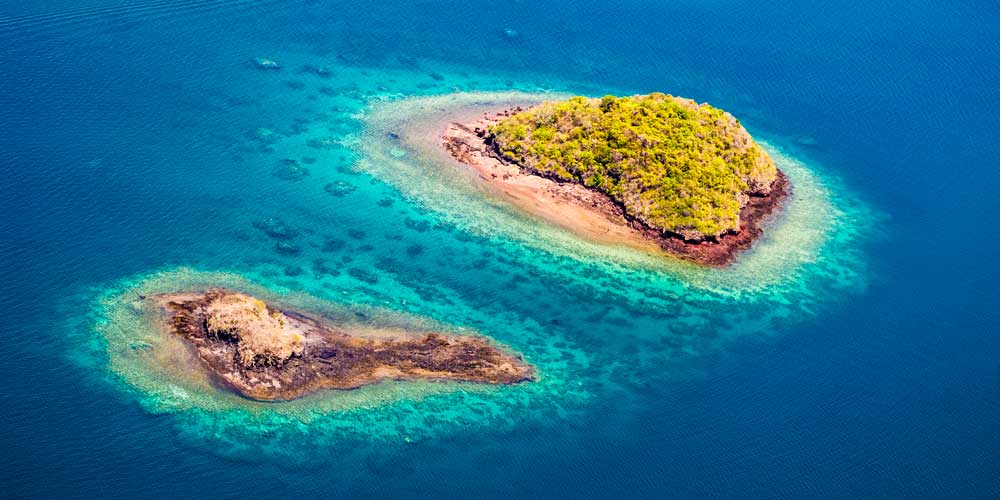 1/10

  The mysterious lagoon island of Mayotte
The largest island in the Comoros archipelago, Mayotte sits off the coast of Mozambique, and close enough to Madagascar to be the only other island on earth with a native lemur species: the cute Laki's ancestors clearly had a talent for swimming back in the day.
But what really gives Mayotte an Indian Ocean top ten spot is its vast lagoon: one of the world's largest, and entirely enclosed by an unbroken, pristine coral reef. Sit on the beach here and it's like being at the edge of an immense infinity pool. And if that isn't quite amazing enough, visit between July and October to see Humpback Whales taking advantage of the supernaturally still waters to give their calves first time swim lessons.
How to get here: Direct daily flights from Île de la Réunion to Mayotte take just over two hours. UK flights to Île de la Reunion take 14 hours.