Find dream family holidays for Easter 2022 with our help. Where's hot? Where's cool? Where's cheap? The Family Travel team reveal where they go on holiday with their children and how to make this Easter the best school holiday yet.
Pick Amelia Island for old school family fun in Florida
Florida family holidays for Easter 2022 probably put rollercoasters, theme parks and Disney front of mind. Or you might be thinking the cool vibes of Miami's South Beach. Or families who've visited the state multiple times, may even have the Gulf Coast towns of St Pete's, Tampa or Sarasota on their wish list.
All of the above are fabulous. However, I recently discovered a corner of the state that is little known to international visitors. Nestled up in the top right-hand corner of Florida, a mere 16km from the state border with Georgia, is a place called Amelia Island.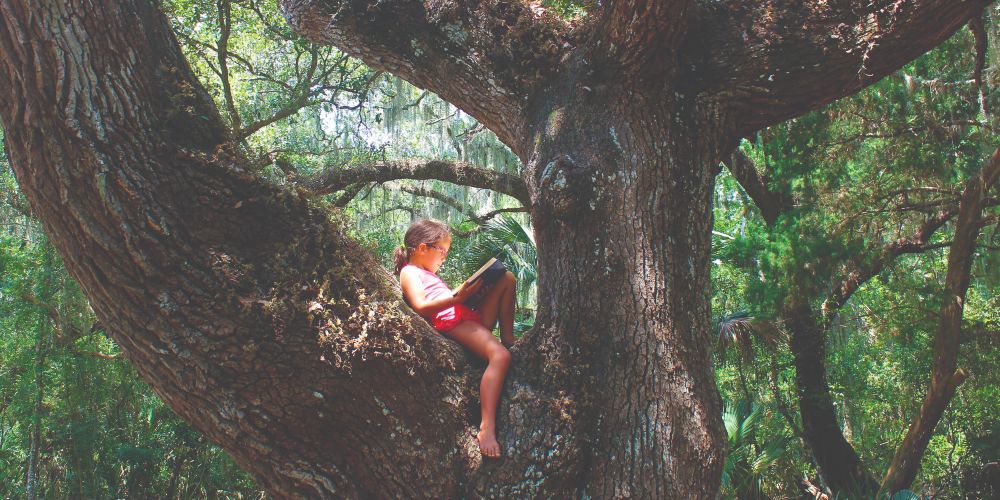 A secluded island measuring just 20km long and 6km wide, Amelia is the nature-lovers' paradise with a stunning, uncrowded Atlantic beach. Almost all activities on offer here are perfect for families and kids of all ages. As well as a good old-fashioned day at the beach, you can try your hand at kayaking, eco tours and golf – from professional courses to mini putt. Shark-teeth hunting and bird watching are great fun and the island's flat nearly everywhere, so cycling is the easiest way to get around.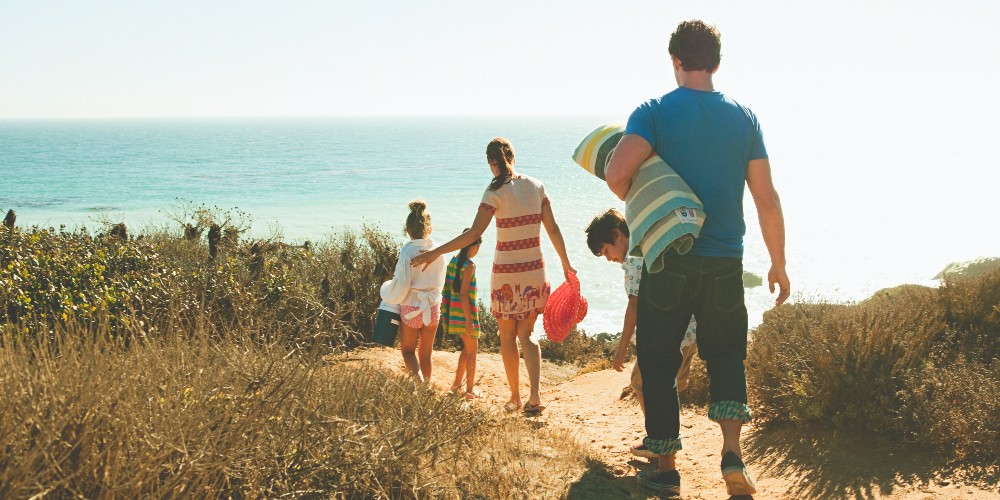 Amelia is a wholesome, old-school destination which works family holidays for Easter 2022 perfectly and has all sorts of places to stay, from home rentals to luxurious hotel resorts.
We stayed at the five-star Omni Amelia Island Resort. A large property on over 1300 acres of land, the resort sits at the tip of the island adjacent to Amelia State Park. This is a family-friendly place with large rooms and a direct, safe access to the beach.
There are endless dining options but for the kids the American pub-style Falcon's Nest is really fun – right down to the airplanes hanging from the ceiling. As well as the wonderful swimming pools and beach access, The Omni is also home to two golf courses. I managed to sneak off and play a round on the Oak Marsh course. It is a real treat – and test – with no fewer than 14 holes that run alongside the salt marsh creeks.
The historic downtown Fernandina Beach area of Amelia is well worth exploring. In American terms it is pretty old, with Europeans having been here since the 16th century. The current downtown still has Victorian-era buildings and museums.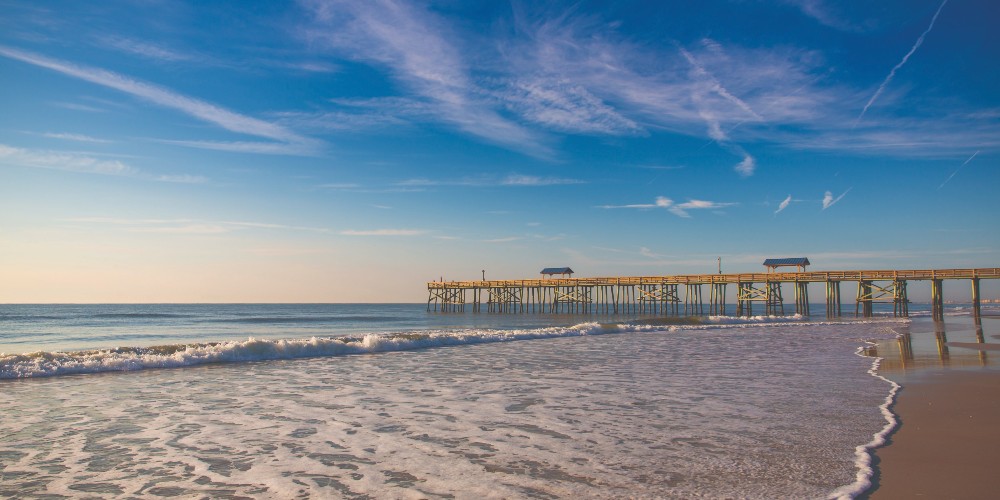 There is plenty of history, and tales of pirates and bootleggers abound. There remains an eclectic collection of stores and restaurants. On the dining scene, Amelia is embracing the healthy, vegetarian trend that comes with these sorts of destinations. I particularly enjoyed the lunch at Café Karibo.
However, by far and away the most special shop to visit on Amelia is Story & Song. This is an independent bookshop set over two storeys, with a café, secret garden and an area for book talks. Founders Mark and Donna Paz Kaufman are wonderful people who not only run this fabulous store but have become world leaders in teaching others how to set up and run an independent bookstore. People come from all over the world to take their residential course; it is delightful to think that Story & Song, and by default, Amelia's influence has permeated across the world.
Amelia is a beautiful spot. It has a slow pace, feels like a secret and makes family holidays for Easter 2022 the type of unforgettable ones where you reconnect with nature and each other.

Find the most adventurous family holidays for Easter 2022 in Costa Rica
Costa Rica's dry season runs from December to the end of April, so Easter 2022 is an ideal time to visit and squeeze a lot into your two week break.
Safe and small, Costa Rica is a soft introduction to Latin America, with easy travelling and pernickety palates well catered for – tortilla-making sessions are a big hit.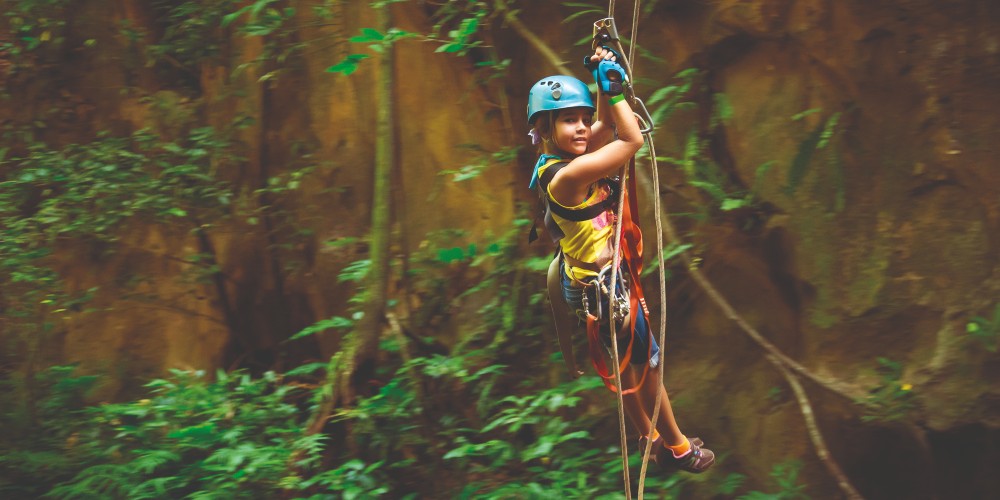 Expect adventure here at every turn. A fail-safe route weaves through the rainforest centre to the Pacific coast, with a kaleidoscope of wildlife in between.
First stop: La Fortuna, for cool waterfalls, bubbling hot springs and the symmetrical cone of Arenal volcano – last eruption 2010.
Next: Monteverde mystical cloud forest. Here our mini-Attenboroughs lapped up biodiversity talks and ticked off poison dart frogs, Lego-bright hummingbirds, rainbow-billed toucans and howler monkeys. They cackled as we zip-wired through the tree canopy. And night-time jungle walks – not the tarantula trail, much to the youngest's disappointment – across hanging bridges were another hoot.
Don't miss Las Pumas Rescue Centre for jaguars, pumas and other big cats.
Grand finale: Manuel Antonio National Park, where white beaches, mangrove and jungle collide. An early-morning tour with a naturalist will increase your chances of seeing iguanas, sleepy sloths ('Awww!') and green turtles, which nest here year-round.

Choose Sicily for an unforgettable Easter in Italy
Early spring falls within Sicily's low season, yet it delivers the highest returns in southern Europe for culture vultures.
We made sunny Siracusa our hub for tours of the Roman amphitheatre and strolls around the historic isle of Ortigia: a marble-paved, Corinthian-columned wonderland. By day, the central piazza was a symphony of children's laughter and tinkling coffee cups. At night hundreds of candles flickered on trattoria tables serving wood-fired pizza.
On Good Friday, an elaborate procession laced through the old town from the baroque cathedral, with its own massive Caravaggio.
Beyond town, we drove hill-hugging roads around the Val di Noto – between towns known for their own soaring baroque domes, palm-lined gardens and creamy pastries. Modica's Corso Umberto I is the Mecca of Sicilian chocolate-making. There was even time for a trip up Mount Etna by cable car, en route to Catania airport.

Taghazout packs sunshine into family holidays for Easter 2022
It's hard to find Easter heat without a long plane journey and our last attempt at one of those culminated in a four-hour tantrum. Scarred by that experience and looking for an antidote we discovered Taghazout in Morocco. This sleepy surf town is just an hour's drive north of Agadir, only a four-hour flight from the UK and has temperatures of 25°C in April.
We booked Taghazout for its cliché of heat that hits as you get off the plane, palm trees for days and a tangible air of exoticism. But we still didn't expect the holiday to be such a success.
Even the airport transfer – in a sunshine yellow, 1960s Merc – was an adventure. As we weaved through Agadir, past busy souks and beeping traffic, the kids' eyes darted from royal palaces to donkey traffic jams with increasing delight. Taghazout itself revealed a beach full of strange shells and lounging camels, as well as friendly pizzerias harbouring families of kittens.

Billund, Denmark does affordable and fun family holidays for Easter 2022
Direct flights to Billund in Denmark are cheap and frequent in April. You might not get sunny weather but that doesn't matter a jot as the star attraction here is indoors.
Billund is the hometown of LEGO and the extraordinary LEGO House lies just metres from the original workshop. A gleaming, architectural showstopper, it's heaven for LEGO-mad children and adults – affectionately known as AFOLs, Adult Fans of LEGO. Our two chatterbox boys were momentarily left speechless, before diving straight in to the inventive, interactive galleries.
We ogled monumental LEGO dinosaurs and build-your-own LEGO race cars – complete with test tracks. There were even recording booths for making stop-motion animation and laden buckets of colourful bricks everywhere we turned.
Clever Scandinavian design extends to the café, where we built our food orders from bricks, scanned them and watched as LEGO lunchboxes arrived on spiralling conveyor belts.
When you've maxed out on LEGO, set your sights on Billund's other amazing attractions: Lalandia Aquadome; Givskud Zoo and WOW Park, for treetop adventures.
Discover some of the easiest Easter holidays in Provence this year and don't forget to follow Family Traveller Instagram and Facebook for more Easter break inspiration.