Ingrid Osborne and her family discover beautiful landscapes, adorable huskies and delicious peppermints treats in Gothenburg
"You're not bringing your iPad's to Sweden". My husband shrugged his shoulders at me whilst I battled it out with our two daughters, aged 7 and 5.
As a kiwi, I grew up in some of the world's most stunning scenery where authentic nature experiences were a stone's throw from my doorstep, and school holidays were filled with boysenberry picking and digging sand cars in the beach, not playing in the pixelated lands of Minecraft!
It made Sweden a natural choice to introduce the family to the great outdoors. We were heading to Tidan Valley, near Mullsjö in the region of Småland, just two hours away from Gothenburg.
A beautiful start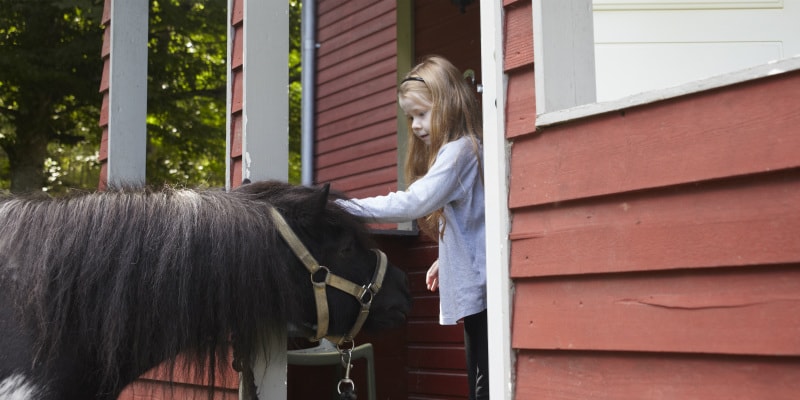 With no expectations set, the beauty of Gothenburg stunned. Its picturesque evergreen tree line stretched for miles – Sweden is 70% forest covered, perfect for the kids to explore the outdoors. Out of the city centre it's vital to hire a rental car, whilst trains do service some of the smaller towns, there is little in the way of transportation or local eateries which tend to open after 2pm.
Positioned in an area of exceptional beauty, the sleepy valley of Tidan is home to Kyrkekvarn – self-described as 'an activity centre' with cosy villas dotted throughout a forest. It would also be our home during our family holiday. Kyrkekvarn has crafted authentic Swedish adventures including Icelandic pony rides through forests and canoeing adventures on many of the surrounding lakes.
Our villa was rustic and spacious – easily fitting fourteen people. With plenty of bathrooms to avoid potty dances and a well-stocked kitchen with all types of gadgets and utensils to cater for an army. And in true Scandinavian style, the villa was complete with a Jacuzzi and Sauna.
The woodlands surrounding Kyrkekvarn is utterly peaceful and made foraging for wild chanterelles, blueberries, and alpine strawberries easy. The kids enthusiastically filled their buckets, and weren't the only ones left with stained tongues!
Come nightfall, the sweet smell of berry pie wafted through the villa as we sat on the veranda, glass of wine in hand, watching the children hunt for critters. The stresses of London living melted away.
Downstream we go
[soliloquy id="8385″]
Day break had us up and ready to be fitted for life jackets before heading downstream in the canoes. Only thirty minutes in and feeling rather pleased with our oaring abilities, we all ran out of drinking water! The sun was beating down so it was decided to moor the canoes and seek out water from locals, who kindly refilled our water bottles.
With the adventure back on, our canoes soon drifted onto a sand lined island. The kids ran through the woods, collecting sticks and rocks for the makeshift fire pit. Flames flickered as we sat on golden sands, devouring skewers of roasted Swedish meatballs and gooey marshmallows before taking a final dip in the lake and sailing back home.
Word around town had tipped us towards a restaurant hotspot at Vox Hotel, situated in the city centre of Jönköping, it's also a great township to replenish supplies. The restaurant chalked up affordability at £8 per head, serving hearty portions of gourmet pub style food, with a selection of fresh fish or juicy steaks – sides were thick fries and colourful crunchy salads. Unlimited drink refills too. Highchairs are provided and there is easy access to contemporary bathrooms.
A furry adventure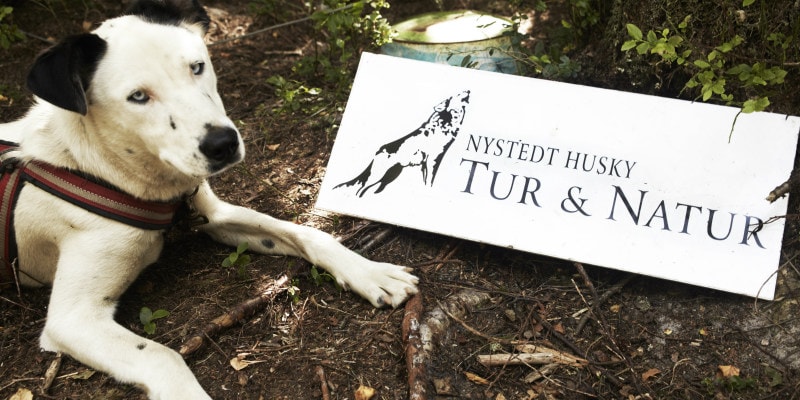 Of course Sweden wouldn't be Sweden without a husky tour. Tur and Natur Hystedt Tours, situated in Habo, Jönköping, came highly recommended by Småland's Tourism Board.
Open for business all year round, and operated by an expert team of women who calmed our rowdy children with the same professional ease used to subdue the gentle natured huskies – who were true work horses, with the strongest husky able to pull 260 kilograms on its own.
Over dusty rural roads, the huskies towed the buggy before heading into an entrance within the woods to rest.  Each of us were given a cup and a husky to take down to the riverside.
The children had developed a natural instinct to forage for berries within a forest. Whilst they filled their pockets with ingredients for the next berry pie, the rest of the group engaged in a series of team building exercises. Tasked with wood collecting, we were challenged to ax it into sizable pieces. After our shoddy attempt at bush skills, it was fortunate that the staff were natural Bear Grylls types. They rectified the lack of burnable wood, and created a roaring fire in preparation of Fika – the Swedish version of a having a social tea or coffee break, often served with cinnamon flavoured cake.
Homeward bound, the huskies pulled us along in the buggy whilst we soaked in the scenery of the areas pretty heather covered fields.
Tis the season of Crayfish
[soliloquy id="8380″]
In Sweden, August heralds in the season of Kräftskiva, crayfish party – a celebratory tradition dating back to early 20th Century where crayfish harvest season would legally be opened in order to keep control over the supplies of this popular crustacean. The rule no longer applies but the tradition of the party lives on.
Not ones to shy away from a good party and as luck would have it, crayfish traps could be borrowed without cost, from many of the surrounding lakes.
The children almost wrestled each other to have a turn to cast the crayfish traps into the water, which then sat in the lake all day. However, on returning, our hopes to feed the masses were dashed as we dragged the last trap up, containing the only catch of the day, a pitiful, one legged Crayfish.  We threw the little guy back into the water, but to our surprise it would be the flat-pack King to the rescue, yes, Ikea sell crayfish.
That evening we all feasted on Ikea crayfish, succulent Elk – a tasty fusion of pork and lamb, all washed down with Ruinart Champagne. Capping off the perfect finish was a spectacular rush of meteorites darting across the sky. Everyone cheered enthusiastically, showing ourselves to be true city folk.
Kyrkekvarn succeeded in delivering a truly authentic taste of Sweden, in every sense of the word, who had worked tirelessly to ensure our stay was perfect, even rising early to deliver a pony to our villa.  Affordable, and ever popular, it's advisable to squeeze in early bird bookings.
A tearful goodbye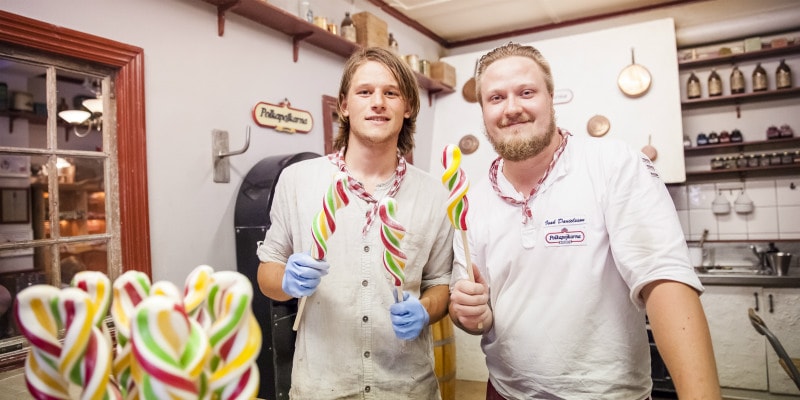 On the final day of our Swedish family holiday, we ambitiously made a dash across to Lake Vättern – Sweden's second largest lake, and home to the township of Gränna with its population of barely 2,500 residents.
Famed for being the birthplace of Polkagris, which directly translates 'Polka Pig' –  also known as Peppermint Rocks. Polkapojkarna was our choice of sweet store, who had sympathetically reflected days of old, with aged wood beams stretching along walls and floors. Artisan sweet-making demonstrations are hosted daily, with staff traditionally dressed in cloth cut from an early 1800's pattern and finely crafted by the County Museum.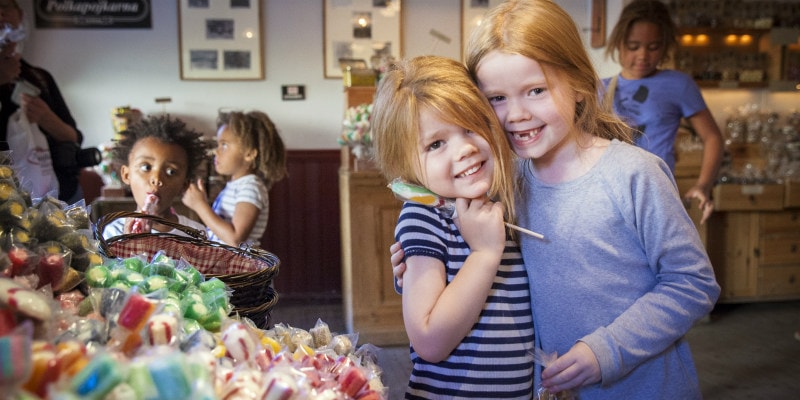 Oh the silence! As each child stood with noses pressed against the glass, watching long rolls of candy hammered and twisted into canes, before being gifted with a piece each.
With everyone licked out and a plane to catch, an opportunity was missed to travel by horse and carriage around the neighbouring island Visingsö, and to explore the medieval castle ruins of Visingsborg, and Näs, once the former residence of Sweden's monarchy. Next time.
On the final stretch towards Gothenburg Airport, a few tears were shed from our girls who declared that they wanted to live in Sweden forever. Beyond a doubt, Sweden had gifted us and our girls with memories to last a lifetime.
Its raw beauty had intoxicated and detoxed.  Not once had they asked for iPads, and I had managed to keep my iPhone switched off for the entire trip. The defining moment came when switching it back on. As messages blipped on screen, the realisation sunk in that I hadn't missed my digital life one bit.
Find out more about what Sweden has to offer families like yours.