Sponsored Content
The Region of Valencia introduces Tour & Kids the 100% family-friendly certification for resorts, accommodation, activities, attractions and events all over this beachy and beautiful region of South East Spain.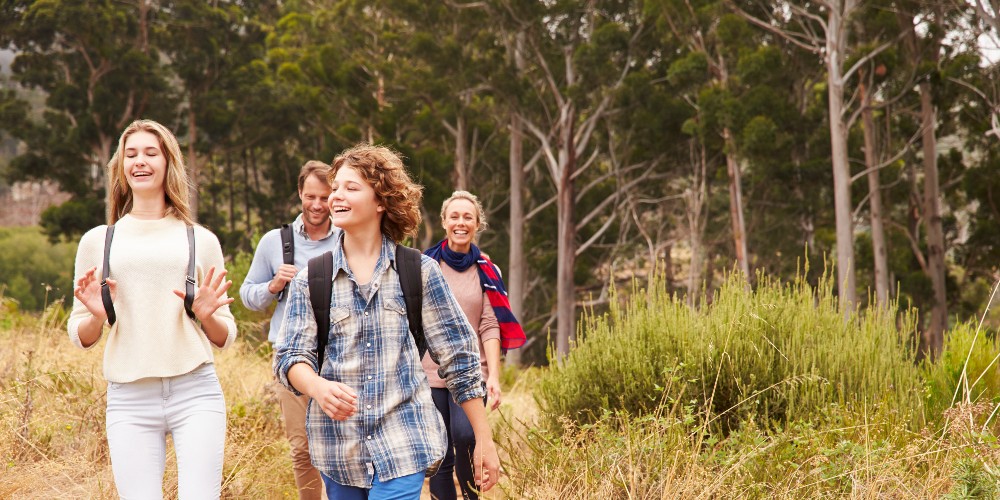 Think Valencia and you probably think of the city. Which is a great start, because it's very impressive, remarkably historic and sits on the lovely south east coast of Spain, so it's also sunny and warm for an unfair number of months every year. But Valencia is part of the much wider Valencia region. That includes quite a bit of the Costa Blanca as well as legends like Benidorm, Alicante and Castellón and also cover destinations such as Peñíscola or Morella among others. Plus the region covers swathes of dramatic countryside, heaps of intriguing towns and villages, not to mention a healthy share of the Mediterranean in all three provinces.
It's always been a much loved family holiday region, not least of all because it's so easy to reach from the UK and there's always plenty to do and see with kids, year round. So you might not be too surprised to learn that the Region of Valencia has a great family-friendly reputation, especially after creating the Region of Valencia Product Club for Family Holidays (also known as Tour & Kids) some years ago.
Demonstrating the region's commitment to fantastic family holidays, Tour & Kids covers everything from family-friendly destinations and events to attractions, accommodation and festivals. So, whenever you see something labelled Tour & Kids by the Region of Valencia Tourist Board, you know instantly it's excellent quality, worked hard to get certification and is 100% family-friendly, guaranteed.
1/4
Plan a family break in Valencia Region this November with Tour & Kids
Late autumn and early winter are perfect for enjoying the Region of Valencia when days are still long and sunny with warm temperatures. So why not spend some time in a theme park or escape to the countryside in a motorhome? There's always the option for a relaxing spa break or even a fun equestrian weekend. And don't forget all the opportunities to experience the delicious regional cooking at outstanding restaurants all over the region.
If you're looking for a family getaway in early November you'll find endless ideas from Tour & Kids, the brand of the Family Tourism Association of the Region of Valencia. Tour & Kids carefully selects all its partners so families know they're getting the best value on the very best accommodation, travel agencies, transport and leisure companies and tourist services. You'll also find an infinite number of activities designed just for children and teenagers, so parents can have more of a holiday too.
Think about discovering the charming inland villages of Valencia, Castellón or Alicante. Or perhaps you'd prefer to explore the Mediterranean coast. Whatever you have in mind you'll find exactly what you're looking for on the Tour & Kids website. And for extra peace of mind, it's good to know that all recommended destinations, companies and activities come with certified quality standards.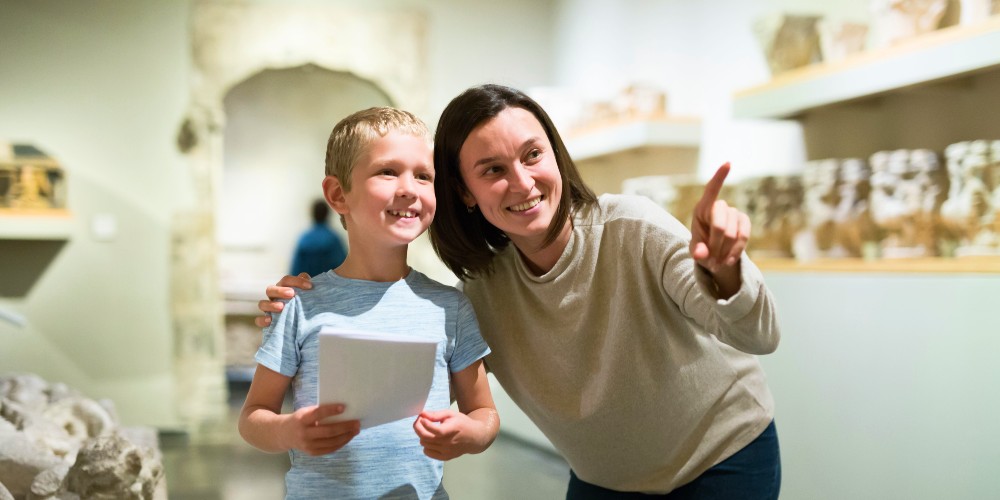 2/4

 Tour & Kids family-friendly destinations all over Valencia

Tour & Kids makes pulling off a great family holiday in Valencia a whole lot easier. Right from the start you know each certified destination ticks all the family-friendly boxes so nothing's left to chance. Which obviously doesn't dilute the adventure of a new and exciting places, it just means you can focus on the fun side of things, spend more time together as a family actually doing stuff rather than searching for stuff to do. And it gives you a lot more freedom, since Tour & Kids is dedicated to supplying you with as much local knowledge and helpful information as you're ever likely to need.

Legendary beach resorts like Benidorm, Benicàssim and Gandia are ideal for kids of all ages and particularly good for older one and teens. Inland, outdoorsy families have everything from hiking and mountain biking to river kayaking alongside authentic atmosphere and loads of charm in places such as Cofrentes and Ayora. For just the right mix of seaside and town liveliness the likes of Peñiscola, Castellón, Altea or Vinaròs are good picks. And if you want your beachy break a little more peaceful for mixed age group kids, look to Calpe with its pedestrianised streets, safe and sandy beaches, stunning views and charming old town. Or think about Oropesa del Mar for much the same reasons only the with the addition of The Coastal Greenway: the lovely bike-friendly route from Oropesa to Benicàssim, which even the littlest of cyclists can manage.

At the moment 21 destinations and 41 companies across the Valencia Region are Tour & Kids certified. And it's worth remembering that you're never far from the coast here, so even if you opt for a base in the beautiful countryside, days out on the beach are still ridiculously easy to do.
3/4

 The Tour & Kids label says 100% family-friendly accommodation

Tour & Kids certification takes you well beyond reviews and gives you a cast-iron promise of family-friendly accommodation all over the Region of Valencia. You'll find the label on all sorts of places to stay ranging from five-star hotels designed with families in mind to great value family campsites and holiday apartments, luxury villas and seaside aparthotels. There are family-friendly spa resorts, brilliant bungalows and even parks where you can take your pick of places to stay from cute wooden chalets to glamping tents.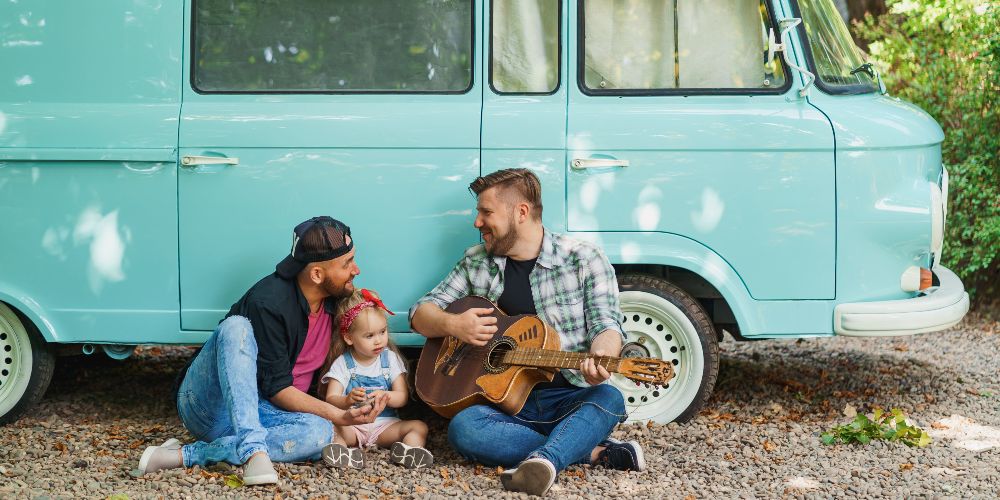 4/4

Tour & Kids promises fun family attractions and activities

Valencia Region isn't short on excitement and a satisfyingly large amount of that is aimed squarely at families with kids. But as every parent knows there can often be a big difference between how something sounds and the reality. That's where Tours & Kids really comes in handy, not only do you have the complete assurance of knowing whatever you've promised will live up to (if not exceed) expectations, the comprehensive information that accompanies all certified attractions lets you gauge if they're going to work for the ages and stages of your kids, best times to go and even when there are special family-friendly events scheduled.

Of course big hitters like the splendid Ciutat de les Arts I les Ciències in the city of Valencia more than deserve a family-friendly certificate – Europe's largest aquarium alone guarantees an unforgettable day out with kids. But Tour & Kids is also all over less famous attractions such as Benidorm's Aqua Natura waterpark, Terra Mítica theme park or Terra Natura eco-zoo.

You'll also find Tour & Kids certified companies which offer guided tours and outdoor adventures across the region designed specifically to enchant, educate and entertain kids. Look out for Turiart or Indiana Tours in the city of Valencia, Calderona Viva in the Sierra Calderona and Itinerantur in Benicàssim.

There's even a recommended family bike hire outfit, TAO Bike in Benidorm. And if you want a company which organises summer camps and multi-adventure activity days, family-friendly Actio – near the city of Valencia – is the one to choose.

If you don't always like to plan in advance, Tour & Kids' Event Agenda is a useful source of information on family festivals, activities, events and experiences all over the region, day-by-day, throughout the year. So whenever you visit Valencia you can either think ahead or just go with the flow and there's almost always something happening that works perfectly for families.
How to plan autumn and winter breaks in Valencia Region
Where is Valencia Region
Valencia region is in the south east of Spain and includes the city of Valencia, Benidorm and Alicante.
How to get there
Year round direct UK flights to Alicante, from 2 hours, 25 minutes.
Direct UK flights to Valencia year round, from 2 hours, 25 minutes.
Year round direct UK flights to Castellón, from 2 hours, 25 minutes.
Coast, countryside, town, village, city or a little bit of everything in one holiday, the Region of Valencia is fantastic for families year-round. Take a look at Tour & Kids for everything you need to help plan your next guaranteed 100% family friendly holiday.