Sponsored Content
You could easily go to Tenerife for a summer holiday, spend two weeks on the beach and have a wonderful time. But the biggest Canary didn't get to be so popular by limiting itself to sun, sand and sea.
The island's home to the highest mountain in Spain and one of the country's biggest National Parks so it's a mecca for anyone with even a passing interest in awe-inspiring magnificence. In June, July and August you'll struggle to find a town or village anywhere that isn't throwing a festival. And surfs up on Tenerife's coast all year round, but summertime's best for lessons: the waves get truly rowdy round these parts in autumn and winter.
But what's most fun to do this year? Family Traveller asked Tenerife holiday experts, Thomas Cook, what they thought and here's a top five pick of their recommendations for summer 2017.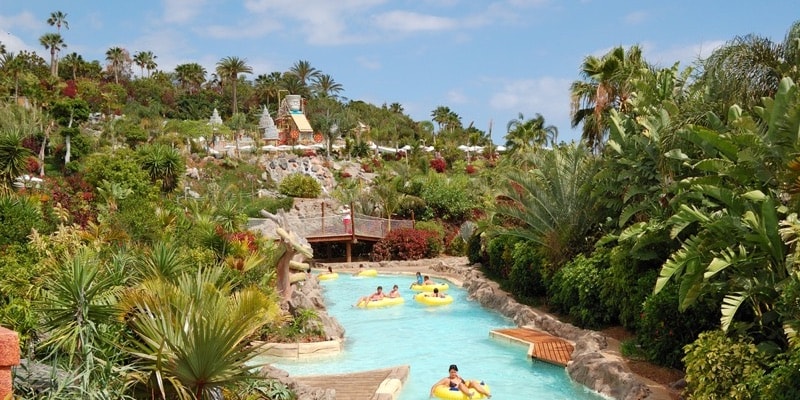 1/5

 Siam Park, Costa Adeje

If a Thai themed waterpark and a Spanish island seem like an odd combination, just put your rationale mind on hold and roll with it.

Not only is Siam Park one of the biggest waterparks in Europe, it's a Trip Advisor World No. 1 Traveller's Choice and works the Asian theme surprisingly well: think floating markets and big, tropical beaches.

Just don't get too comfortable with the idea of an all-round zen experience. Knocking all other white-knuckle competition into touch these days comes down to immense rides, chutes and slides, and Siam Park does not disappoint.

Visiting with kids under 1.25m? You may just manage to avoid the biggest terrors. Otherwise steel yourself for 100 metre long vertical funnels, zero-gravity descents, dark water plunges and the Tower of Power – an 80kmph ride through a shark-rich aquarium.

Naturally, all of this is heaven for teens and a few rare adults with no grasp on the concept of human frailty. Happily, Siam Park has a flawless safety record so the worst fears are in your mind: it just won't feel that way, when earth's hurtling towards you at warp speed.

Where: Costa Adeje – with free buses from Playa de Las Americas and Los Cristianos.

When: Open all year 10am to 5pm

How much: Adults £28, Children (3-11) £22