Sponsored Content
You could easily go to Tenerife for a summer holiday, spend two weeks on the beach and have a wonderful time. But the biggest Canary didn't get to be so popular by limiting itself to sun, sand and sea.
The island's home to the highest mountain in Spain and one of the country's biggest National Parks so it's a mecca for anyone with even a passing interest in awe-inspiring magnificence. In June, July and August you'll struggle to find a town or village anywhere that isn't throwing a festival. And surfs up on Tenerife's coast all year round, but summertime's best for lessons: the waves get truly rowdy round these parts in autumn and winter.
But what's most fun to do this year? Family Traveller asked Tenerife holiday experts, Thomas Cook, what they thought and here's a top five pick of their recommendations for summer 2017.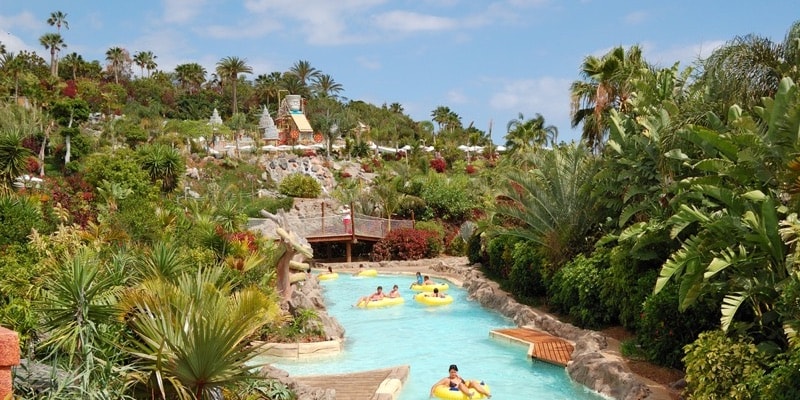 1/5

 Siam Park, Costa Adeje

If a Thai themed waterpark and a Spanish island seem like an odd combination, just put your rationale mind on hold and roll with it.

Not only is Siam Park one of the biggest waterparks in Europe, it's a Trip Advisor World No. 1 Traveller's Choice and works the Asian theme surprisingly well: think floating markets and big, tropical beaches.

Just don't get too comfortable with the idea of an all-round zen experience. Knocking all other white-knuckle competition into touch these days comes down to immense rides, chutes and slides, and Siam Park does not disappoint.

Visiting with kids under 1.25m? You may just manage to avoid the biggest terrors. Otherwise steel yourself for 100 metre long vertical funnels, zero-gravity descents, dark water plunges and the Tower of Power – an 80kmph ride through a shark-rich aquarium.

Naturally, all of this is heaven for teens and a few rare adults with no grasp on the concept of human frailty. Happily, Siam Park has a flawless safety record so the worst fears are in your mind: it just won't feel that way, when earth's hurtling towards you at warp speed.

Where: Costa Adeje – with free buses from Playa de Las Americas and Los Cristianos.

When: Open all year 10am to 5pm

How much: Adults £28, Children (3-11) £22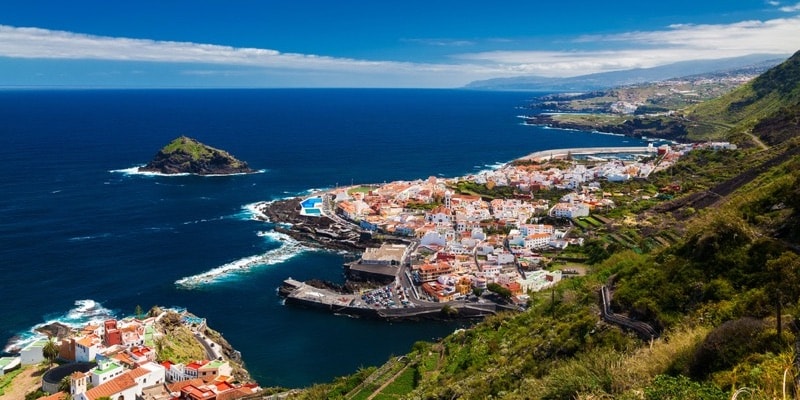 2/5  

Garachico

Garachico is one of the loveliest towns in Tenerife and the type of place where it seems

nothing bad could ever happen. But looks can be deceiving. In the past, this little gem of cobbled streets, pretty white houses and dramatic sea views has variously been cursed by streams of lava, plagues of locusts and even the bubonic plague itself.

Happily, the days of misfortune seem to be long gone, leaving only remarkable tales

which are well told in the small, but fascinating, local museum. If you'd rather explore Garachico's natural heritage, time your visit for low tide and you can swim in the town's stunning natural rock pools. Or, do nothing much at all, except stroll around, admire the prettiness and work up an appetite for lunch at a charming waterfront restaurant – Garachico's fresh seafood is the stuff of legend.

Gentle, calm and unhurried is the style here, unless you're around town in August. That's when the normally peaceful streets are transformed into party central for the annual Fiesta de San Roque.

Where: Garachico is on Tenerife's north west coast, just over an hour's drive from Los Cristianos and 30 minutes from Puerto de la Cruz.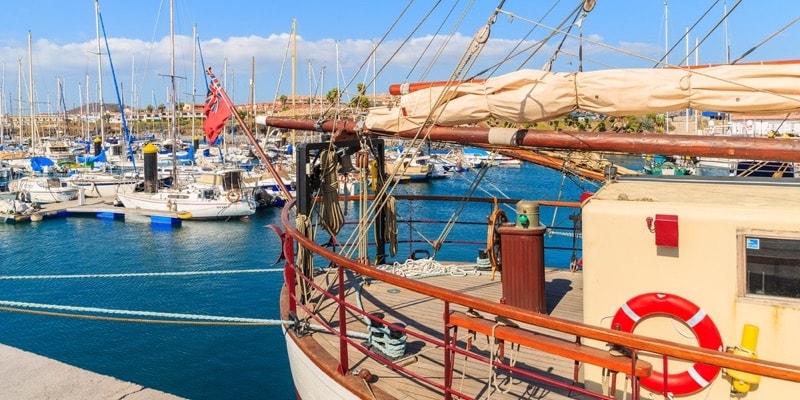 3/5  

Marina San Miguel

Too young to scuba or just don't want to get wet? That doesn't deprive anyone of Tenerife's amazing underwater world. Simply hop on board a yellow submarine at Marina San Miguel, stay dry and watch the rich marine life of the Canary Islands glide by the portholes.

Submarine Safaris started life in Lanzarote in 1997 and arrived in Tenerife in 2007. Since then, the experience has regularly topped the island's must-do-experiences list and rates higher than snorkelling for fun – particularly with younger kids.

If you need any further persuasion, it's good to know that the waters around Tenerife are remarkably diverse and so well protected, they're home to 28 different species of resident and migratory whales. You can expect to see stingrays and porpoises at the very least and children love spotting the Submarine Safari divers swimming around outside too – it's possible to arrange for one of them to hold up a waterproof message if it's your kid's birthday.

Where: San Miguel Marina, south Tenerife

When: Monday to Sunday 9am to 7pm (no dives on Saturday)

How much: Adults £38, children (under 16) £22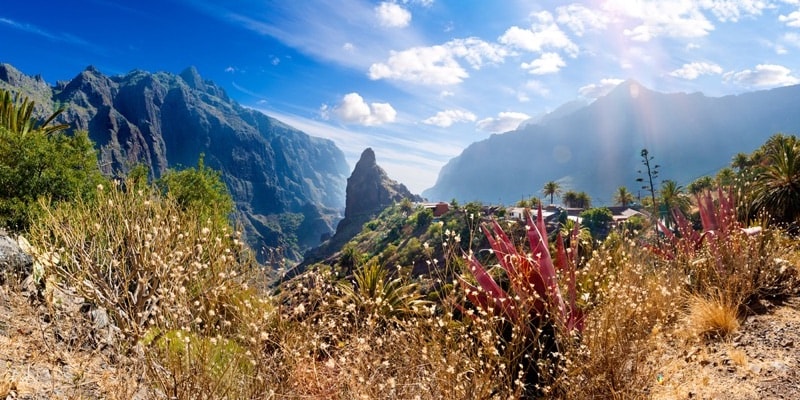 4/5

 Masca Valley, Mazico de Teno

Teide isn't the only spectacular natural phenomena on Tenerife. The island's covered in mountain ranges, lush plantations, glorious waterfalls, imperious crags and deeply impressive gorges. It's true that several wonders are only accessible to the intrepid few, but many more are fantastic rewards for just a little bit of legwork or an afternoon drive.

One of the loveliest treks is through magnificent Masca Valley. The well-marked route starts as it means to go on by treating you to the charm of Masca village, high in the Macizo de Teno mountains. It's a 600m drop from here to the ocean and stunning scenery every step of the way is more than enough motivation to keep going, even on demanding stretches.

Keen walkers might want to take five on the beach at Masca Bay then hike back up the valley. But most opt to catch a boat round the coast to Los Gigantes and do nothing more strenuous than rest weary feet and spot dolphins.

Where: Masca Village is in the Macizo de Teno mountain range, an hour's drive from Los Cristianos and just over 30 minutes from Los Gigantes.

When: Hiking's best in spring and early summer and there are several guided tours available locally. Driving the Masca Valley's a year-round adventure.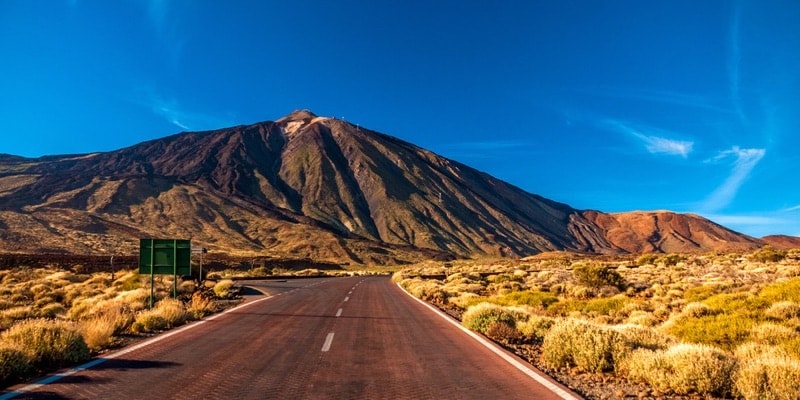 5/5

 Mount Teide Cable Car

You can't really miss Mount Teide on Tenerife. Standing at 3718m above sea level, it's Spain's highest mountain and the third most voluminous volcano in the world only trailing after Hawaiian giants, Mauna Loa and Mauna Kea.

Climbing to the top is certainly an adventure. You need a permit and, unless you're experienced, it's an ascent best done with a local guide and not usually in hot, hot summer.

Does that leave you stuck looking longingly at the summit from ground level? Not even slightly. The cable car up Mount Teide is one of the most famous attractions on the island. It's not recommended if you suffer from vertigo, but if a head for heights isn't something you lack, it's an incredible experience and the views from the top base station are awe-inspiring.

Early morning's the best time to go and, if you want to see the mountain in bloom, make the journey in late spring. The cable car runs all year round, so you could also see Teide blanketed in snow, if you're around in winter.

Where: Mount Teide Base Station, Teide National Park

When: 9am to 4pm, 7-days, all year round

How much: Adults £22, children (under 16) £11
Tenerife's starry and fun secret
Teide National Park is a World Starlight Destination: on a clear summer night 83 of the galaxy's 88 known constellations can be seen from Mount Teide. Not sure what you're looking for? Take the kids for an evening on the volcano and go Stargazing with Telescopes and local guides from the Teide Observatory. It's easily the most magical night on the island and surprisingly tourist-free.
Click here to find great holiday options to Tenerife with Thomas Cook.
Can't wait until summer to visit Tenerife? Find out what the weather's doing now and where else its sunny in Europe in winter.