Sponsored Content
Trimmed by the 175km long Costa Cálida and dotted with quite a few of Spain's most historic towns and cities, not to mention Europe's largest saltwater lagoon, it's a bit misleading to describe Murcia as a, 'best kept secret'. Best loved, probably sounds more accurate to those who know the province. And it's unlikely they have themselves pegged as intrepid explorers. After all, Murcia sits between Andalusia and Valencia, right on the Mediterranean, and several of its spectacular beaches are so well documented they could have their own Instagram accounts.
It might not be a secret, but Murcia definitely has an independent spirit and sense of serenity you don't find in the neighbouring provinces these days. Even the busier coastal resorts don't come close to frantically mobbed Benidorm and Alicante. And it does have a hidden-gem-size: technically you can cover Murcia from end to end in under two hours, if you have a will of iron and a complete lack of curiosity.
But the tiny province is disproportionately packed with marvels, so just imagine what you could see and do in seven days.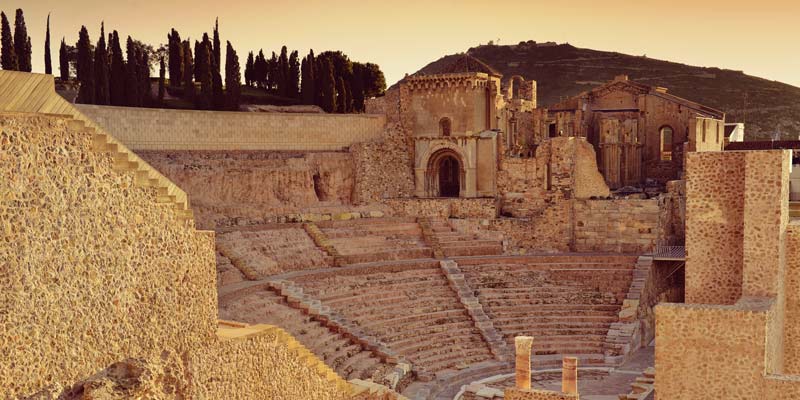 Day 1: ancient Cartagena and modern La Manga
Spend a few hours exploring the historic port of Cartagena and it's easy to see why the Phoenicians and ancient Romans were such big fans. Put your holidaymaker hat on here and take a city tour: Teatro Romano alone is worth it. The beaches and pretty waterfront demand some attention too. And don't quit town without checking out Murcia's very own Modernist masterpieces: see you and raise you, Barcelona.
The long, shiny and glamorous resort of La Manga is just across the Mar Menor lagoon from Cartagena. If end to end water sports, world-class diving and fantastically cute seafood chiringuito are holiday essentials, this is where to find them. Kids and teenagers love La Manga and La Manga loves them right back so it's a good choice for family-friendly hotels, fun attractions and round the clock activity.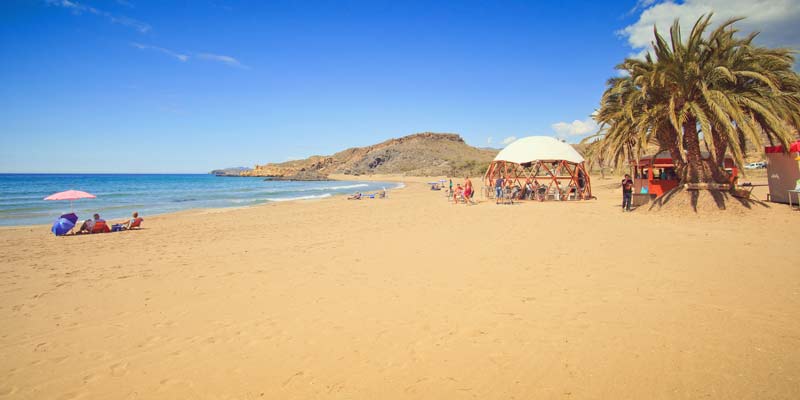 Day 2: Mazarrón's awe-inspiring beaches
Murcia's Costa Cálida isn't short on golden sands, but the beaches at Mazarrón beat all: sheltered, cove-like and dominated by imposing natural features, the only thing missing are heaving crowds and you can find those on all the other Costa.
Tear yourself away from the sea and Mazarrón's another of Murcia's ancient ports. Silver was mined in these parts until the early 1900s and the old town's a mesmerising testimony to centuries of wealth and prosperity.
There's a cool, sailing-fraternity vibe in Puerto de Mazarrón so it's good for holiday apartments and laid back, beachy hotels – top spot for island hopping, dolphin spotting and coasteering too.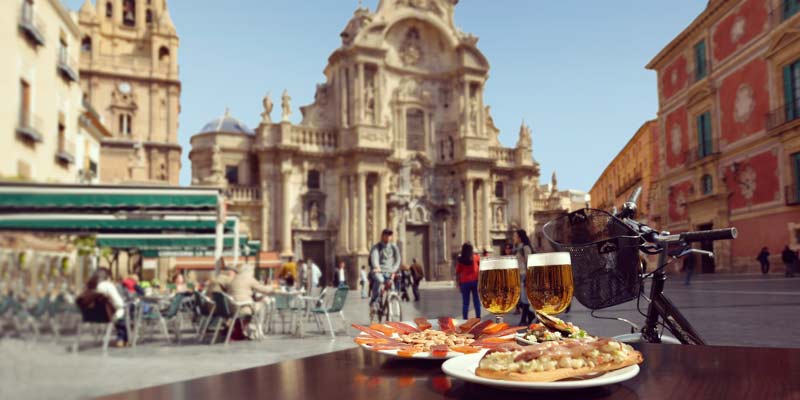 Day 3: tapas, plazas and a legendary cathedral in Murcia
Tempting as it is to stick to the coast all holiday long, summer temperatures in Murcia reach upwards of 27˚ so a cool day in the provincial capital's a nice break from the beach.
The city's less than an hour's drive from the coast and known for its gorgeous cathedral, grand squares and fabulous tapas. The last two go hand in hand, as Spain's iconic snack always tastes better on a bold, beautiful plaza. The Moors were Murcia residents for over 500 years and the atmospheric ancient quarter makes for intriguing exploration.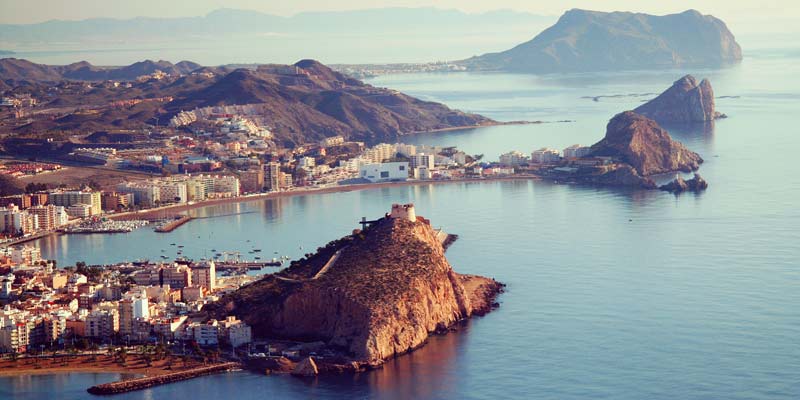 Day 4: pack plenty of energy for active Águilas
The west coast of Murcia's laid-back and beachy with a serious passion for water sports and Águilas is where to find them at their finest. A former fishing village and now one of the most popular resorts on Costa Cálida it has heaps of character and, arguably, the most gorgeous seascape in the province.
If a day isn't long enough to fit in kite-surfing, paddle-boarding, diving, snorkelling, sailing, windsurfing and exploring, there are dozens of family hotels in and around the town and it's less than an hour's drive from Cartagena. Plus, Andalusia and Águilas are so close they share Playa de los Cocedores – one of Spain's most photographed beaches.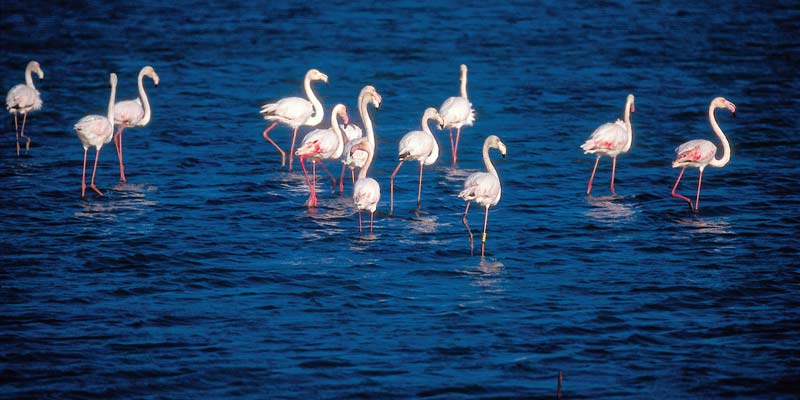 Day 5: flamingos, golden eagles, mountains or marine reserves
Wildlife-mad kids need a day trekking in El Valle y Carrascoy Regional Park: 17,000ha of mountains, crags, forests and adventuring just 40 minutes from the coast. Pack a picnic, plenty of water and keep your eyes peeled for Golden Eagles over the sierra.
Or drive into the countryside today and see where the road takes you. Try Lorca and Caravaca de la Cruz for rampaging round ancient forts, colourful medieval markets, outrageous festivals and Knights Templar legends.
If you can't, and won't leave the water, even for a few hours, hit Salinas de San Pedro's coastal park. Flamingos are the stars here and it's just outside San Javier one of the liveliest Costa Cálida resorts: good for hotels and under an hour from Alicante Airport.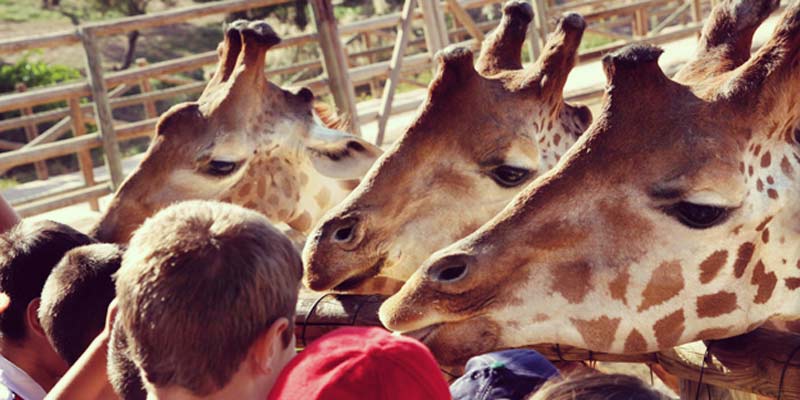 Day 6: fun parks for Costa Cálida's grand finale
Between the reserves, national parks, flawless beaches and big lagoons, Murcia has natural attractions more than worked out. But it's a Spanish Costa and you don't qualify as a member of that club without at least one built-for-speed white-knuckler in the mix.
Last day of the holidays is always a shopping day, so tie that in with a visit to Terra Natura Park – biggest waterpark in the province and 10 minutes north of Murcia city centre.
Hit the shops in Cartagena, then spend some time in Tentagorra Aventura Park. Here nature and thrills come together and kids can get suitably overexcited round enormous swimming pools, 14m high waterborne toboggans and an enchanting pirate boat specially designed for little buccaneers.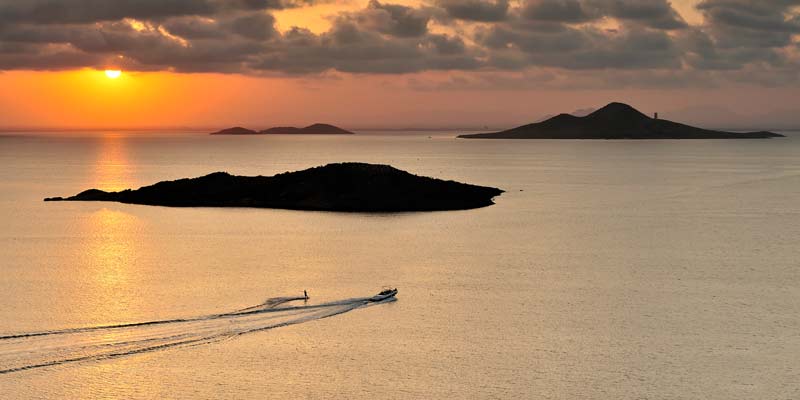 Day 7: hasta la vista Murcia – until next time
San Javier Airport is right on the Costa Cálida and has flights all year round from the UK with a flying time of just two hours and 15 minutes.
Alternatively, Alicante Airport's a little over an hour's drive from Cartagena.
So, time your departure well, and you can easily have another day on the beach before heading home.
If seven days doesn't feel like much, take a look at the guide to family holidays in Murcia and plan a longer stay.