Sponsored Content
Costa Cálida is 252 kilometres long and trimmed with some of southern Spain's loveliest Mediterranean beaches. But good luck keeping kids on-shore when every sport imaginable is just minutes away in the warm, clear, blue and irresistible water. Fortunately, as well as being one of the country's leading regions for diving and sailing, Region of Murcia's great value too. So you could easily afford to try every single one of the top nautical adventures and here they are.

1/8 

Sea Kayaking, Mar Menor
Mar Menor might translate as, 'smaller sea', but it's the largest saltwater lagoon in Europe and an idyllic marine micro-environment for all sorts of water sports. It's also one of the few places in the world where you can still see traditional Mediterranean fishing techniques and the ideal spot to get good at sea kayaking. Trickier at first than it looks, basic paddle skills can be picked up in a few hours and there's no shortage of great tuition for kids and adult learners in La Manga – the 22km long resort which separates Mar Menor from the Mediterranean Sea.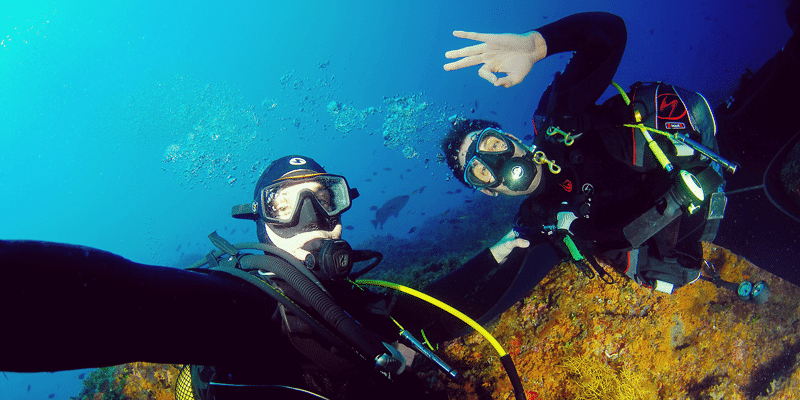 2/8

  Scuba Diving, Costa Cálida Marine Reserves
Region of Murcia's mild climate, famously transparent seas and year round water temperatures of 20˚ or more, make for perfect diving conditions. And, with so much ancient history on land, it's little surprise to find the underwater spectacle's equally enthralling. Experienced divers can expect to be mesmerised by Costa Cálida's wreck-sites: well documented but still enough of a secret to be satisfyingly mysterious. There's plenty to keep novices entertained on the seabed too and most resorts have excellent dive schools. Top dive sites include the marine reserves at Cabo de Palos- Islas Hormigas and Cabo Tiñoso.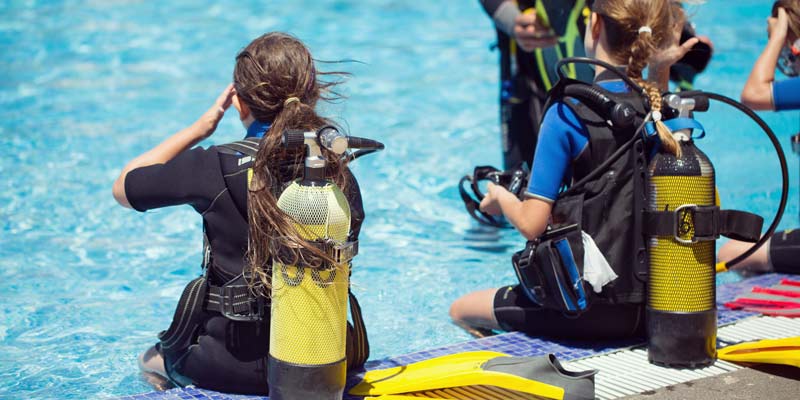 3/8 

Bubblemaker Kid's Scuba, La Manga
Progressing from snorkelling to scuba is a big step for younger kids and finding the right place and people to make it fun and fearless can be tricky. La Manga Club has Bubblemaker Courses for children as young as eight, they're all about building confidence and letting young divers move at their own pace. The friendly team are experts in the art of gentle encouragement and classes are pool-based, safe and supervised by PADI certified instructors. Kids receive a Bubblemaker Certificate at the end of the two hour course and the club also has intermediate and advanced scuba instruction for over 12s, teenagers and adults.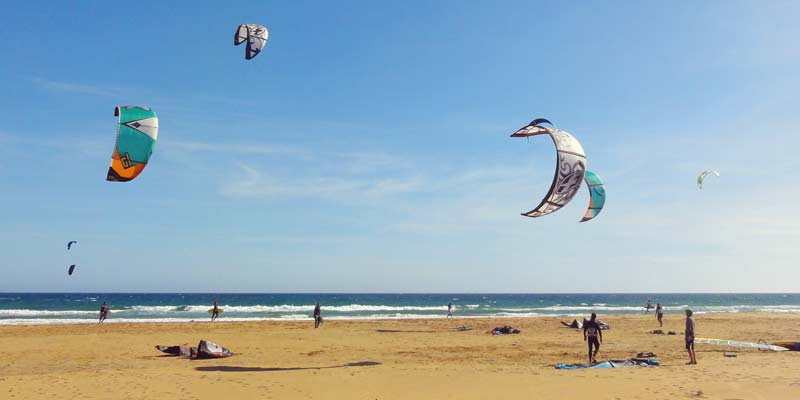 4/8

  Kite-Surfing, La Manga and Mar Menor
Kite-surfing is very cool, much easier than traditional surfing and was the first thing Barack Obama did after quitting the White House. But the former US President's a bit late to the game compared to Maskite-Maswind in La Manga. They've been riding the wind round the coast of Murcia since 2000 and teaching thousands of would-be surfers how to get up, stay up and love every thrilling minute. Apparently you need a lot of passion to be a great kite-surfer and that's what you'll find here, along with high safety standards, outstanding equipment and endless patience for nervous beginners.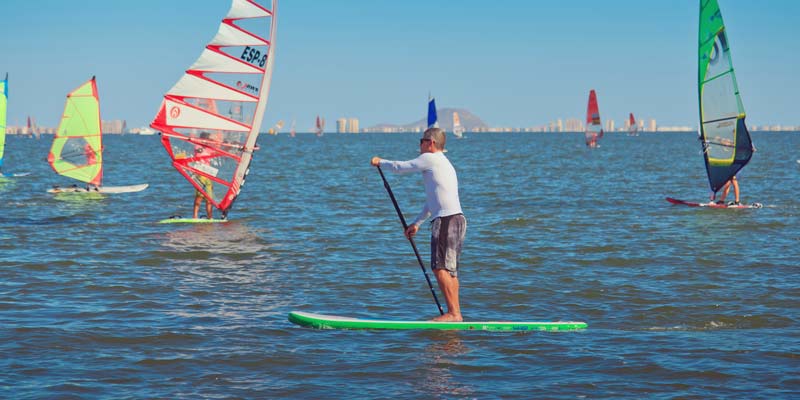 5/8

  Stand-Up Paddle Boarding
Serried ranks of paddle-boarders doing Pilates off the beach in Cornwall might not look very inspiring. But keep your phone handy for snaps of your own little paddlers let loose on the warm, sunny Med after a stand-up paddle baptism course. For some reason kids can transform this fairly sedate activity into a wild adventure in no time – probably the way it was intended to be when Hawaiian's invented this wind-free windsurfing alternative. If you're tempted to give it a try yourself, find a quiet spot and have a practice before you go public.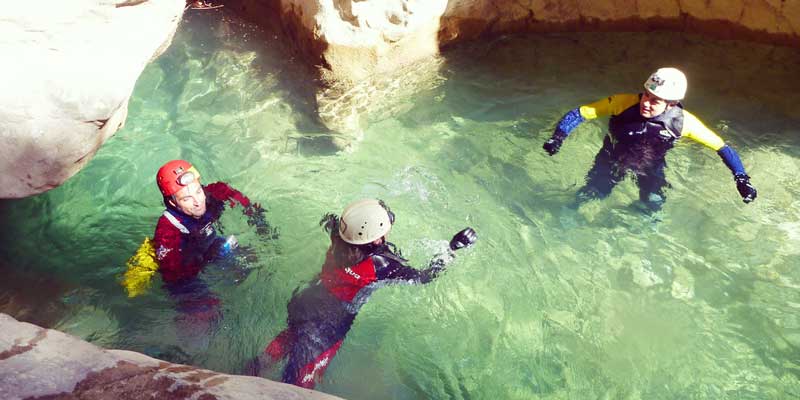 6/8

  Coasteering, Isla Plana
Coasteering can be wet, cold and challenging when it's done round the edge of the UK. Take the idea to Isla Plana on the sunny Costa Cálida and it's a different experience altogether. One of Murcia's most unspoiled coastal areas, this is where extremes of bounding and leaping and snaking along between sea and land reward you with the likes of otherworldly Erosiones de Bolnuevo, Cabezo el Mojón and Punta Negra. Coasteering's a lot of fun and fairly demanding, but the sensational Mediterranean views are motivation enough for most.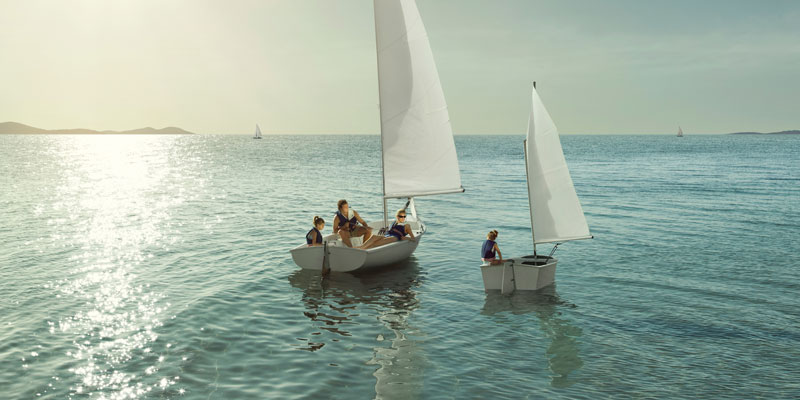 7/8 

Sailing, Mar Menor
How could you resist the chance of learning to sail in Mar Menor, Europe's largest saltwater lagoon? Safe and gentle for complete beginners this is the perfect place to test your sea legs for the first time. Try a dinghy-basics day course for starters – you can get good at this fast.
More ambitious mariners might prefer activity packed sailing weekends: they're fantastic fun for families and kids won't even notice how much they're learning. Or if you've a keen young sailor or two on board, short summer camp courses work well for picking up language and sailing skills at the same time.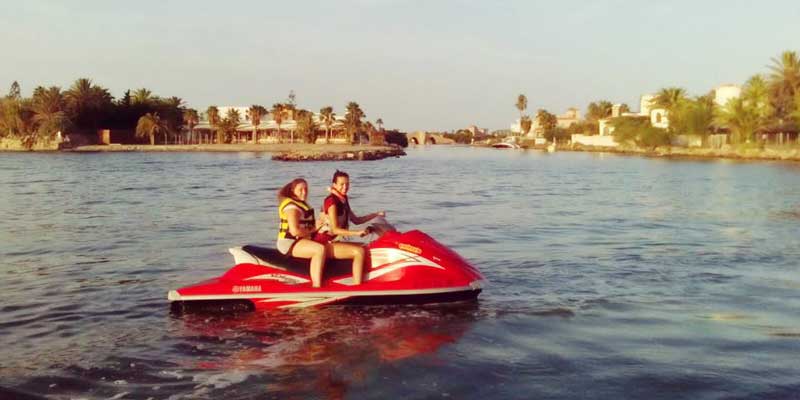 8/8 

 Motorboat racing
Motorboat racing is pretty much like gliding on the water, either on an agile single-seater or a steady two-seater or three-seater. The experience of motorboat racing at the Mar Menor will be remembered with excitement: you will reach an inconceivable speed for any other sea; a rush of adrenaline and fun are guaranteed for speed enthusiasts.
Start trying the exciting water skiing here, since it is a useful and simple practice. Don't worry if you have no experience at all; you'll be able to learn everything you need to know in order to enjoy this wonderful sport in a safe way. If you're an expert, you just need to rent the equipment or, if you already have it, just enjoy skiing as you never did before.
Skibus is one of the funniest activities and you don't need any training to enjoy it. You just need to hold as long as possible without falling from a banana skibus which is propelled by a motorboat.
Flyboard is a new water sport. A board under your feet with two powerful jets will allow you to fly over the water, dive into it, jump like a dolphin and twirl around. Flyboard is easier than it seems: almost everybody succeeds in flying when trying for the first time. You don't need to be strong but balanced and, of course, you should enjoy playing with the water.