Find the best family eco-adventure in Catalonia this autumn
Sponsored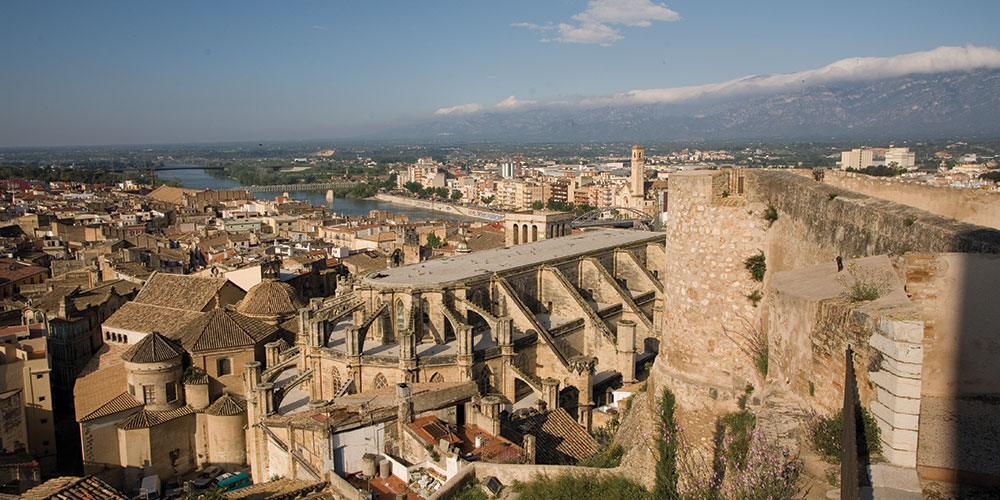 2/5

Take a family tour round the ancient city of Tortosa
Historic Tortosa is the largest city in Terres de l'Ebre and no distance at all from Els Ports Natural Park, so it's a good base for family adventure holidays this autumn. But even if you stay somewhere else – and there's plenty of amazing places to choose from – a tour of Tortosa with local guides is a fantastic experience for kids.
Set on the River Ebre and once one of Catalonia's major ports, it's still a grand city today. And, despite suffering severe damage during the Spanish Civil War, the old town is still incredibly atmospheric and areas like the Jewish and Arab Quarters are so dense with architecture and stories they justify tours all to themselves.
Tortosa on Foot is perfect for an overview of the city, gives kids a look at stately Suda's Castle and the Episcopal Palace, lets them wander narrow medieval streets and gaze on plenty of good old Renaissance grandeur.
Groups are always quite small, there's time to ask questions and most tours cost under £10 per person, so you could easily fit in more than one.
Find out more about family-friendly Tortosa on Foot in Els Ports, Terres de l'Ebre