Find awesome mountain adventures in Catalonia this autumn
Sponsored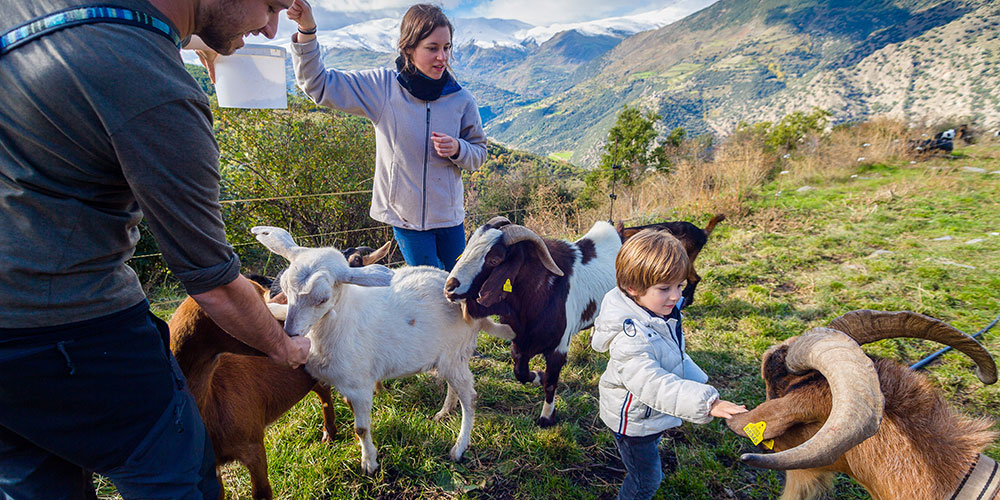 2/5

Over 100 enchanting villages to explore this autumn
Pirineus-Noguera Pallaresa is scattered all over with charming towns and villages. You can even take a hamlet-themed hike through Coma de Burg Valley in Alt Pirineu Natural Park. And several places are Family-Friendly Holiday certified for their easy-going atmosphere, fun activities and kid-perfect approach to everything from accommodation to adventure parks.
It's said you can hear the rushing of La Noguera Pallaresa River everywhere you go in pretty Llavorsi. So no surprise to find the village is a fantastic base for family water sports. It's also the place for high-rope courses at Parc d'Aventura and guided family treks packed with autumn colour and wildlife sightings. Or if you feel like exploring, go see the other six villages in the Llavorsi area. They're all a great excuse for a walk and not short on intriguing sights like the communal bread oven in Baiasca, Montenartró's 'shepherd school' or the romantic ruins of Sant Romà de Tavèrnoles: sneaky history lessons for kids.
Sort is the capital of Pallars Sobirà and the modern capital of white-water sports, thanks to its prime spot on La Noguera Pallaresa. It's a lively little town, likes a festival and looks particularly pretty in autumn. Don't miss the atmospheric historic centre for a sense of why the Earls of Pallars picked Sort as the heart of their medieval fiefdom.
Take a closer look at the towns and villages of Pirineus-Noguera Pallaresa