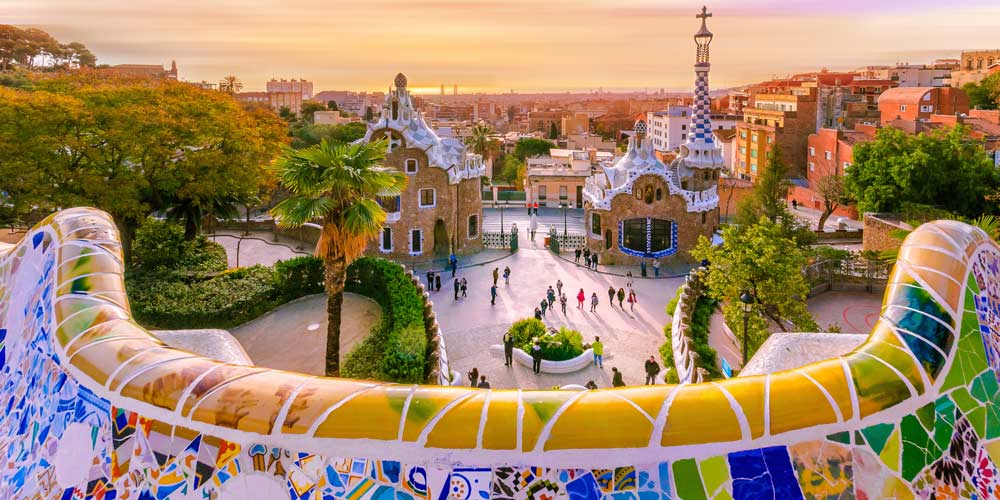 1/5

Barcelona

Catalonia's capital, Barcelona, is an absolute must for lovers of architecture. The city's famous mixture of architectural styles, such as Gothic alongside modern, attracts families from all over the world every year. The various buildings, including Roman remains, stunning medieval quarters and beautiful examples of 20th century Modernism, reflect the entire 2000-year history of the capital, making this Mediterranean northeastern city of Spain a haven for families with a penchant for history. Revel in the many unique and unconventional structures Barcelona has to offer, such as The Sagrada Familia, Casa Batlló or Casa Mila ("La Pedrera"), designed by the world-famous architect Antoni Gaudí.

You should also take a moment to appreciate at the imposing Gothic church of Santa Maria del Mar, and visit Park Güell, one of Gaudí's major masterpieces, popular with children of all ages. The colourful park is an undiscovered fairytale world originally inspired by the traditional 19th century "English garden" but with the addition of multi-coloured mosaic tilted banks, stairs and statues, giving the park an unforgettable shine.

Other architectural marvels not to be missed are: the Catedral Basilica Metropolitana de Barcelona; the gothic quarter (Barri Gòtic); the Gran Teatre del Liceu; the breathtaking Monestir de Pedralbes; and the Casa Amatller.