Sponsored Content
Adventure and fast is the formula for family holidays in autumn, which makes Catalonia just about perfect this year: not only do direct UK flights to Girona, Reus or Barcelona take from as little as two hours, the entire region is wide open and still packed with activities in September and October.
Of course Catalonia's massively popular with families any time of year – in 2018 almost 20 million people visited and at least 60% were on a family holiday with kids. A statistic that might have something to do with how much care and attention Catalan Tourist Board pay to making family-friendly one of the region's great features. They're the passionate local experts who introduced Family-Friendly Holiday labels to let you see instantly what destinations and attractions are right for you, all over Catalonia. And they're also responsible for the rigorous process which makes sure only the best of the best are certified.
So if you're up for an adventure this autumn, it couldn't be easier to plan, just look for labels. Currently 27 destinations proudly wear Family Beach Holiday or Family Adventure Holiday labels, plus there are 15 certified Family-Friendly attractions.
And if that isn't quite helpful enough, check out Vall de Camprodon. It's the latest destination to earn an elite Family Adventure Holiday label and recommended for its phenomenal natural parks and wildlife parks, mountain biking in The Pyrenees, pretty villages, heaps of outdoor activities and easy-going atmosphere. Is it the ideal autumn adventure for your kids? Take a look: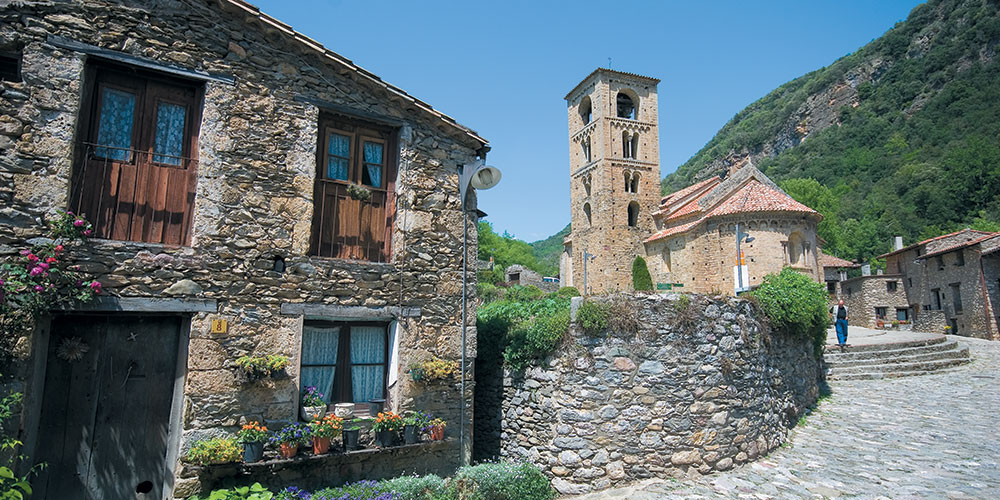 1/5
Go adventuring with locals in Catalonia's newest natural park
Capçeleres del Ter i del Freser might only have been designated a natural park in 2015, but it's been a source of sensational outdoor adventuring since forever. And nobody knows its secrets as well as the born and bred locals on team Guies Roc Blanc.
A small company with an enormous knowledge of Catalonia's newest natural park, Guies Roc Blanc guide a whole range of exciting walks and hikes, many of them designed just for families, and all stuffed full of Capçeleres del Ter i del Freser's spectacular scenery. Try Secret Places Beget for low difficulty trekking and lunch at one of Vall de Camprodon's best loved restaurants. Take a wander through the past on a Cultural Walk – easiest history lesson ever. Ascent to Sant Antoni and el Remei is an ideal climb for over eights. And if you want to give older kids a taste of classic Catalan hiking, the Ull de Ter-Núria guided walk is legendary.
 Guies Roc Blanc are also master pathfinders and their iconic orienteering days are brilliant skill-building experiences for kids, and could probably teach most parents a thing or two as well.
Find out more about Guies Roc Blanc in Vall de Camprodon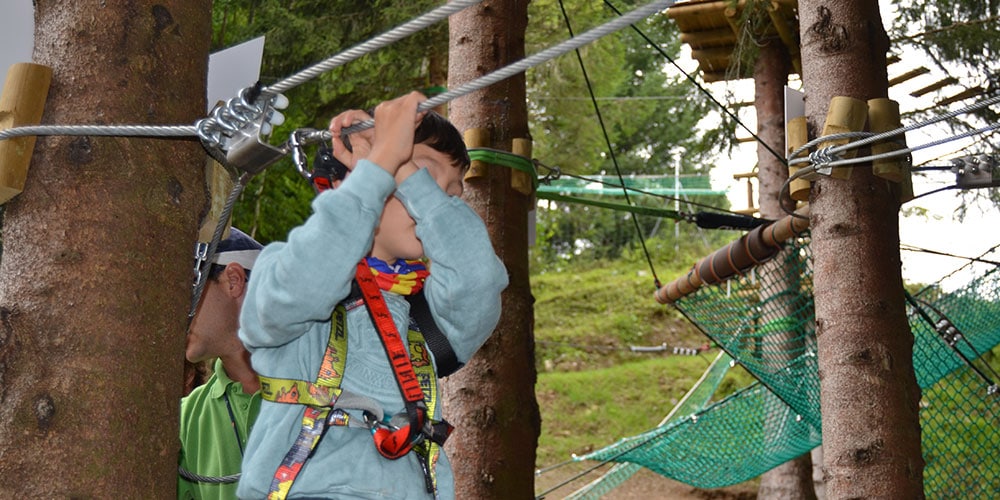 2/5

Feel like pioneers in Catalonia's newest Natural Park

Parc Natural de les Capçeleres del Ter i del Freser is the latest addition to Catalonia's awe-inspiring collection of Natural Parks. Designated in 2015 it covers a massive 14,750 hectares, dips into more than one province and makes quite an impression in lovely Vall de Camprodon.

Home to Vallter 2000, the park's a paradise for skiing and snowshoeing in winter, but autumn's the time for family hikes, sensational views, exploring ancient villages or hiring bikes and daring a few well-marked MTB routes. Ascending immense Puigmal or Bastiments (two of the park's most famous peaks) isn't for kids at any time of year, so try out the indoor climbing walls at Nord Sud Guies de Muntanya instead.

There's still the chance of spotting some last minute wildlife in autumn too – look out for hints of chamois and marmots. And you might have missed summer's blaze of wildflowers, but even in October, keen-eyed kids can still spot a few of the park's 30-plus protected plant species.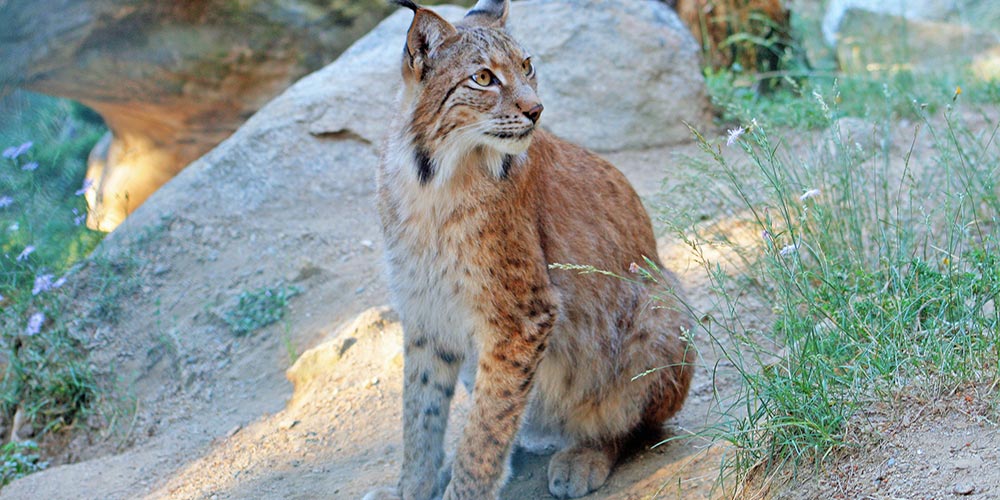 3/5

Meet the Pyrenees' wildest residents in Molló Parc

Molló Parc is quick to point out it's not a zoo, which is good to know, though it's highly unlikely you'd ever mistake it for one. Everything here says conservation-conscious from its natural animal habitats to the fact that families are actively encouraged to roam with herds of deer, interact with animals down on the farm and wander freely on well-marked (but nicely untamed) trails through the forest.

All the parc's wildlife is indigenous to the Pyrenees, which might surprise kids when they come across fierce types like brown bears and wolves, beady eyed vultures, sleek lynx and wildcat. Naturally there are marmots – almost unbearably cute, especially at feeding time – the otters are another star turn and you could while away hours just watching wild goats.

It takes two to three hours to see everything, but factor in time for lingering over favourites and leave even longer if you're up for some forest walks.
Find out more about Molló Parc in Vall de Camprodon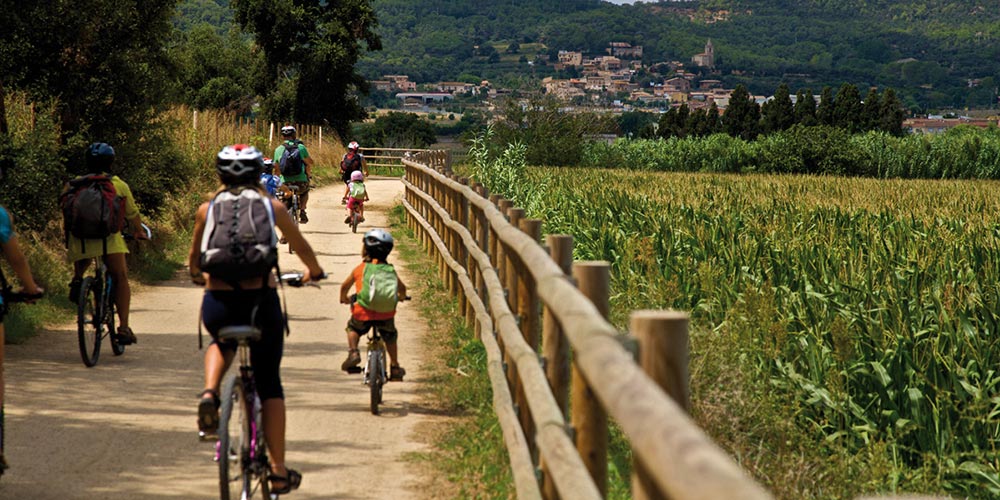 4/5

Cycle the amazing Vies Verdes in Vall de Camprodon

Let kids see recycling in action on the Vies Verdes Girona. Created from de-commissioned railway lines and repurposed as safe, traffic-free and breathtakingly pretty bike routes, these greenways are great fun, mostly easy enough for little legs, and a fantastic adventure for hard-pedalling older kids and teens.

The Vall de Camprodon Route runs for 37km from Sant Joan de les Abadesses to Molló. It's graded as average difficulty, but clearly marked so you can cycle in stages or just do a short section.

However you go, leave lots of time for looking around, there's a magnificent medieval monastery in Sant Joan de les Abadesses; Camprodon is known for its historic summer mansions and ancient bridges; Molló Parc is home to some of the mountain's rarest wildlife; and if you make it all the way up to Coll d'Ares you can look over The Pyrenees into France.

Time your cycle for mid-October to catch the Tria de Mulats horse fair in Espinavell, when local farmers bring mares, horses and foals (aka mulats) down from the hills to sell them. It's a tradition that dates back centuries, one of autumn's liveliest local events with everything from markets and food stalls to livestock competitions, so it certainly justifies a bike break.
Find out more about ViesVerdesGirona in Vall de Camprodon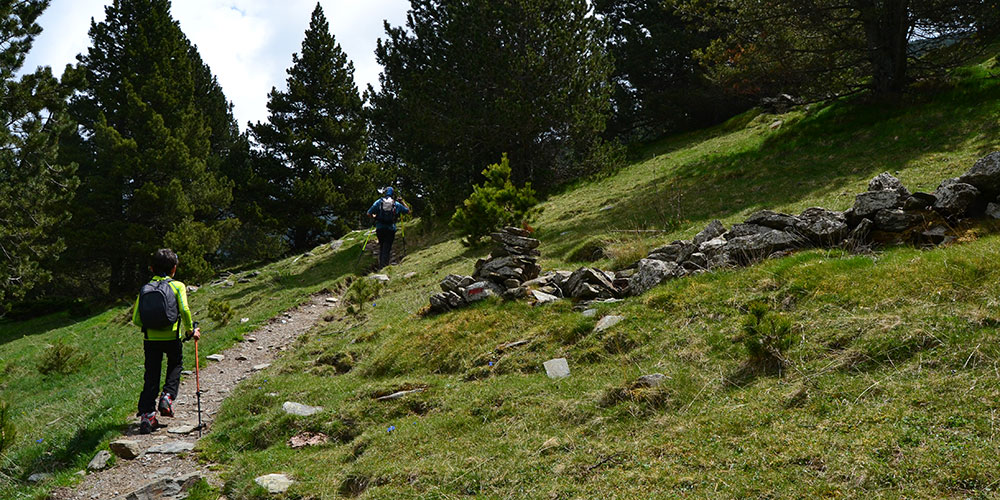 5/5

Hike up Pic de la Dona with kids this autumn

There isn't a rule that says you have to climb a mountain in The Pyrenees, but it's almost impossible not to be at least a little bit tempted by the peaks all over Vall de Camprodon.

Give in and head up imperious Pic de la Dona, a medium difficulty hike that's probably best suited to older kids or teens and feels like a massive achievement even if you don't manage it all.

The route's circular, just over 7km in total and has stunning views of the Cirque de Morens, as well as a high chance of spotting pre-hibernation marmots, occasional shy chamois, and even the odd vultures lazily wheeling overhead.

Vallter 2000 is the starting point and Pic de la Dona is one of the resort's recommended family hikes, so if you want advice on anything from kids' ability levels to the weather, just ask.
The lowdown
Where
Vall de Camprodon is in The Girona Pyrenees in north west Catalonia.
How to get there
Direct UK flights to Girona take from two hours year round.
Camprodon is one hour, 15 minutes drive north west of Girona Airport.
Ready for your family adventure in Catalonia this autumn? Start planning with a visit to the Catalonia website for information on Family Adventure Holiday labels and all the awesome autumnal destinations where you'll find them.