Sponsored Content
Adventure and fast is the formula for family holidays in autumn, which makes Catalonia just about perfect this year: not only do direct UK flights to Girona, Reus or Barcelona take from as little as two hours, the entire region is wide open and still packed with activities in September and October.
Of course Catalonia's massively popular with families any time of year – in 2018 almost 20 million people visited and at least 60% were on a family holiday with kids. A statistic that might have something to do with how much care and attention Catalan Tourist Board pay to making family-friendly one of the region's great features. They're the passionate local experts who introduced Family-Friendly Holiday labels to let you see instantly what destinations and attractions are right for you, all over Catalonia. And they're also responsible for the rigorous process which makes sure only the best of the best are certified.
So if you're up for an adventure this autumn, it couldn't be easier to plan, just look for labels. Currently 27 destinations proudly wear Family Beach Holiday or Family Adventure Holiday labels, plus there are 15 certified Family-Friendly attractions.
And if that isn't quite helpful enough, check out Vall de Camprodon. It's the latest destination to earn an elite Family Adventure Holiday label and recommended for its phenomenal natural parks and wildlife parks, mountain biking in The Pyrenees, pretty villages, heaps of outdoor activities and easy-going atmosphere. Is it the ideal autumn adventure for your kids? Take a look: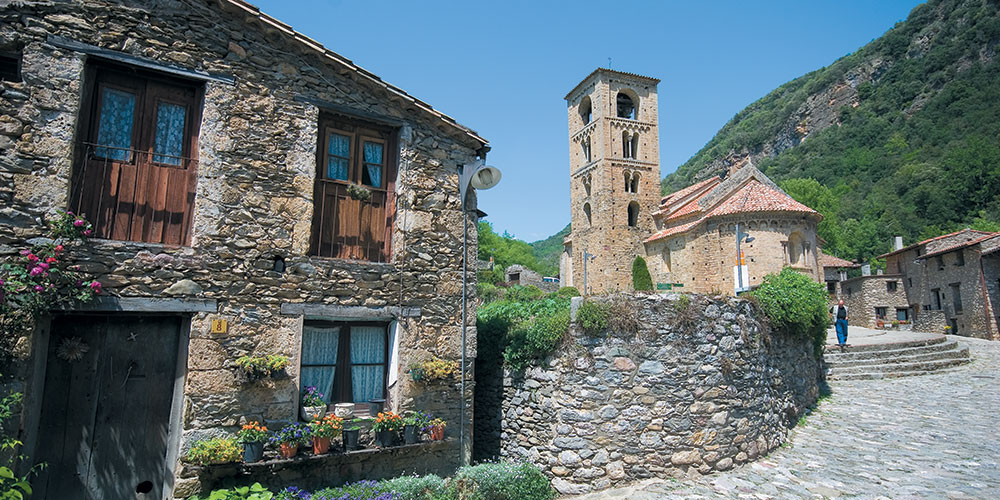 1/5
Go adventuring with locals in Catalonia's newest natural park
Capçeleres del Ter i del Freser might only have been designated a natural park in 2015, but it's been a source of sensational outdoor adventuring since forever. And nobody knows its secrets as well as the born and bred locals on team Guies Roc Blanc.
A small company with an enormous knowledge of Catalonia's newest natural park, Guies Roc Blanc guide a whole range of exciting walks and hikes, many of them designed just for families, and all stuffed full of Capçeleres del Ter i del Freser's spectacular scenery. Try Secret Places Beget for low difficulty trekking and lunch at one of Vall de Camprodon's best loved restaurants. Take a wander through the past on a Cultural Walk – easiest history lesson ever. Ascent to Sant Antoni and el Remei is an ideal climb for over eights. And if you want to give older kids a taste of classic Catalan hiking, the Ull de Ter-Núria guided walk is legendary.
 Guies Roc Blanc are also master pathfinders and their iconic orienteering days are brilliant skill-building experiences for kids, and could probably teach most parents a thing or two as well.
Find out more about Guies Roc Blanc in Vall de Camprodon