San Sebastián is the perfect weekend destination for foodie families: even if your kids are too young to sit without fidgeting one of the city's many Michelin-starred restaurants, you'll definitely able to feast on the city's famous pintxos, the Basque country's more refined and inventive answer to Spanish tapas. Even horribly fussy kids enjoy taking their pick from spread of these bite-sized culinary creations laid out on the counters of the bars in the bustling old town.
But for families there's more to this elegant port on the Bay of Biscay than superior snacking: there's a picturesque old town packed with quirky shops and bustling bars, as well as three pristine beaches and a promenade that feature a brilliant playground. A weekend in San Sebastián is just a taster for the glorious Basque country. Just one bite and you'll be back, as there's so much for families to explore over a half-term here, from surfers' coastal towns with sandy beaches, and the superb Balenciaga fashion museum in Getaria, to the nearby city of Bilbao, with its spectacular Frank Gehry-designed Guggenheim museum, pretty old town and river lined with well-equipped play areas.
What to see
The Old Town
The heart of the city is its lovely Parte Vieja, or Old Part, and kids love exploring its pedestrian alleyways, churches and the stunning Plaza dela Constitución.
Stop for an ice cream at Oiartzun (pasteleriaoiartzun. com) before strolling along the promenade above La Concha beach, where kids can run off some energy at the superb playground with a charming old-fashioned carousel. For more retro fun, take the funicular up to the theme park at nearby Monte Igueldo, with its vintage fairground rides.
Go by boat
Your kids will get their most memorable view of the city from the sea. The 40-minute trip by catamaran from the harbour takes in Monte Urgull and the spectacular open-air Construcción Vacía sculpture by Basque artist Oteiza, round the coast towards Playa Zurriola before weaving past Monte Igeldo and the tiny Isla Clara.
Price: Midday-7pm. Children aged 3-10 £5, adults £9
The beaches
San Sebastián boasts a series of elegant, well-maintained sandy beaches right in the heart of town. The star of the show is the gorgeous La Concha, a scallop-shaped bay lined with a stretch of immaculate blond sand, sheltered beneath a promenade lined with hotels, casino and palaces dating back to around the city's Belle Epoque heyday. To the west is Ondarreta beach, which is ideal for families, and to the east, there are the Playa de Gros and Zurriola, which have a laidback surfer vibe.
Aquarium
San Sebastián's oceanographic museum, on the harbour in the old town, is one of the best in Europe. One of the highlights of its 2008 revamp is a 360-degree acrylic tunnel suspended in a 1.5-million-litre tank of water, which allows you to see at least 40 species of fish, including sharks from every angle. Kids will find Nemo and his friends in the 31 aquariums here, get to touch live fish and learn about life under the sea in Spain.
Price: Family £33, adults £11, children aged 4-12 £5.50 or free under 4
Where to sleep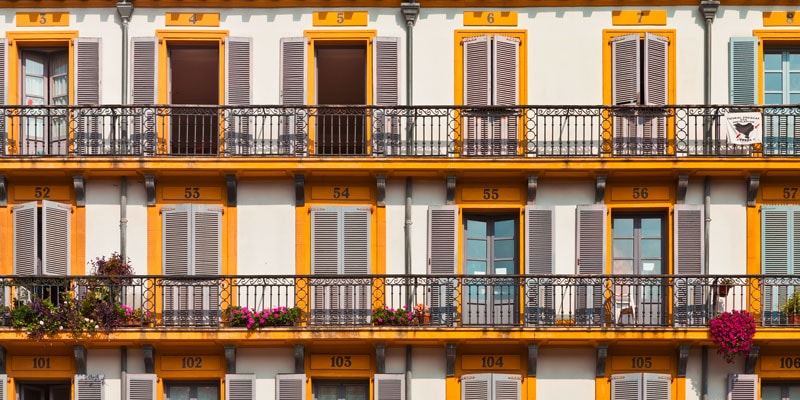 Astoria 7
This movie-star-themed hotel, a handy 10-minute walk from the old town, pays homage to San Sebastián's annual film festival with memorabilia throughout, including the '60s Mad Men-style rooms. Actors and directors are celebrated in the rooms with outsized photos matched with an anecdote about the star's first experience of the festival. If you book one of the family rooms, you could be hitting the hay with Sean Penn or Glenn Close.
Price: From £130, low season
Hotel Maria Cristina
Children are made to feel welcome at this historic hotel in an imposing Belle Epoque building on the river Urumea, with a colouring book about the hotel, Little Frog from San Sebastián, and a soft toy of the frog in the story. Book a family room and they'll get their own mini slippers, kiddie toiletries, a room-service menu with sophisticated offerings, including hake loins and veal escalope, as well as breakfast in the opulent Easo Restaurant. The hotel can also organise English-speaking babysitters.
Price: Family rooms from £325 +10% VAT
Best places to eat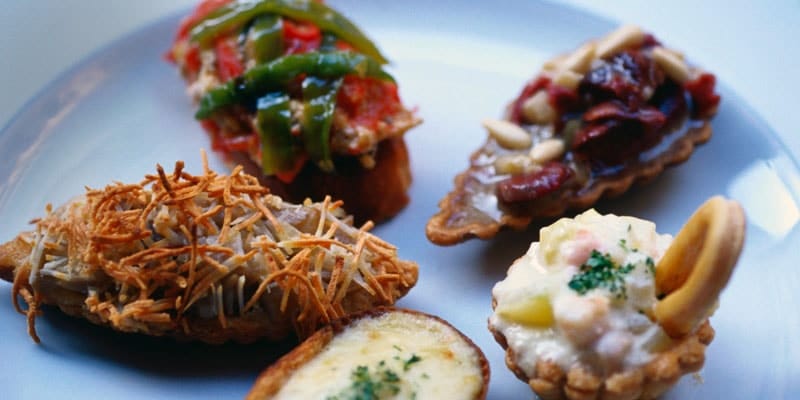 San Sebastian food
Kids love doing a sort of pintxos pick-and-mix: sausage and egg skewers, scallops wrapped in bacon, tiny jamon sandwiches and the classic gilda – anchovy fillet, pepper and olive speared on a cocktail stick – it all depends on how adventurous they're feeling.
The choice of pintxos bars is a bit overwhelming, however, which is where San Sebastián Food comes in. Local guides will lead you and the kids to the best places in town to try out the tastiest morsels.
Bar Zeruko
Foodie kids will love a culinary adventure at Zeruko: tomato and egg yolk suspended in aspic, gold-dusted artichokes… or be daring and order from the board for the Rosa de Bogavante, a flower of lobster served on top of a glass filled with rose-scented dry ice.
Botanika
For an alternative to the stand-up culture of pintxos eating, try this trendy but family-friendly restaurant with an enticing enclosed garden planted with orange trees that offers views over the Urumea river.
Retail therapy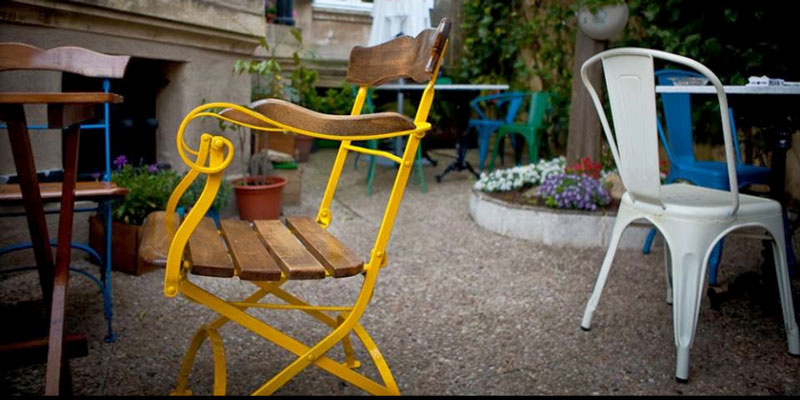 Akuna Matata
Your kid's idea of a souvenir from San Sebastián is not a gorgeous tin of gourmet tuna or a wheel of local Idiazabal cheese – you can do that when you get home, through Zaporejai – they want the sort of cheap and cheerful toys and novelties that you'll find in basket-loads in this old town emporium. Their selection of fun stuff includes £8.50 flamenco dresses and spotty flamenco shoes, all sizes of the typical Basque beret known as a txapela, and local football team kit, as well as licensed products for whatever cartoon character your kid is obsessed with this week.
Where: C 31 de Agosto No38
Kukuxumusu
At Kukuxumusu, a brand originally inspired by nearby Pamplona's famous bull run, kids can pick up hoodies, thermos flasks, backpacks and more printed with bug-eyed bulls, daft sea creatures, crazy chickens and cheeky monkeys.
Where: Calle Mayor, 15
Irulea
The very first outfit Princess Charlotte was photographed in came from Irulea. The mother of her Spanish nanny bought it in this beautiful old-fashioned children's outfitters in the old town, where you can buy the same set of bonnet, coat and shoes for £200.
San Sebastian: The lowdown
How to get there
Fly to Bilbao then take an airport shuttle bus, £9. Vueling flies from Birmingham to Bilbao from £50 one way, and from London from £30. Easyjet flies to Bilbao from Stansted from £33.99, and from Gatwick to Biarritz, France – a 45-minute coach ride away – from £32 (in summer). British Airways flies from London to Bilbao from £39. Iberia flies from London to Bilbao from £70.
Flying Time
1 hour 40 minutes, 1 hour 20 minutes on return flight.
Best for…
Older kids and teens who can fully take advantage of surfing – and foodie – opportunities
Best time to go
Don't expect 'Spanish' weather in San Sebastián; it's usually only a few degrees warmer than the UK. Autumn is a good time to go, when it's less busy than summer but still sunny.