12 wonders to add to your next family holiday in Spain wish list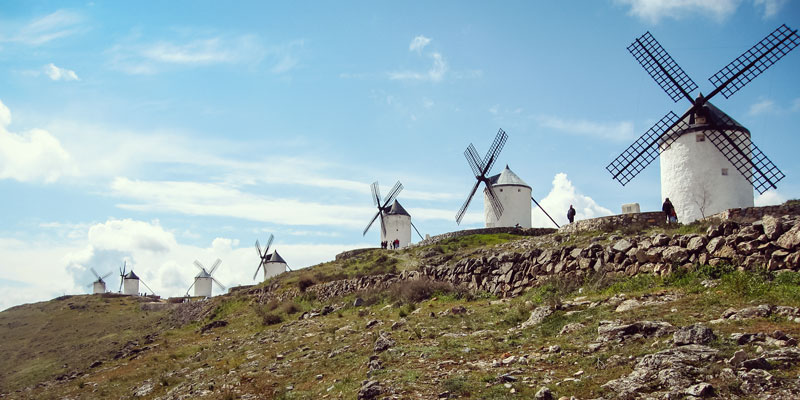 11/12

  The windmills of Consuegra, Castilla-La Mancha

If you're looking for the Spain of Cervantes, Don Quixote and iconic Moorish cities head for mystical Castilla-La Mancha. Also the region for Manchego cheese (the skinny milk-producing sheep are prized like gold) and romantically pretty windmills

Back in the day, La Mancha was litter with dumpy little mills sailing the winds across this dry, dusty landscape. Today there are only a handful and the Consuegra twelve are loveliest of all. Since they're handily lined up along the road, pick a sunny day, pack plenty of water and take the kids driving – it's one of those magical 'only in Spain' experiences.

Where to find the windmills of Consuegra

The windmills of Consuegra are an hour's drive south of Toledo, one of the Spanish cities everyone should see, if only for the awe-inspiring Alcázar – one of the 12 Treasures of Spain.
Take a look at more family holiday in Spain ideas from Family Traveller