12 wonders to add to your next family holiday in Spain wish list
You probably aren't planning a family holiday in Spain just now. And we know you can't travel with kids for real at the moment. But nothing's stopping you taking a world tour or even just a five minute holiday at home. So what would you see if you could see anything on earth today? We're going for 12 unexpected wonders of Spain. Take a look and think about adding a few to your next family holiday wish-list or taking a tour right now on Google Earth.
---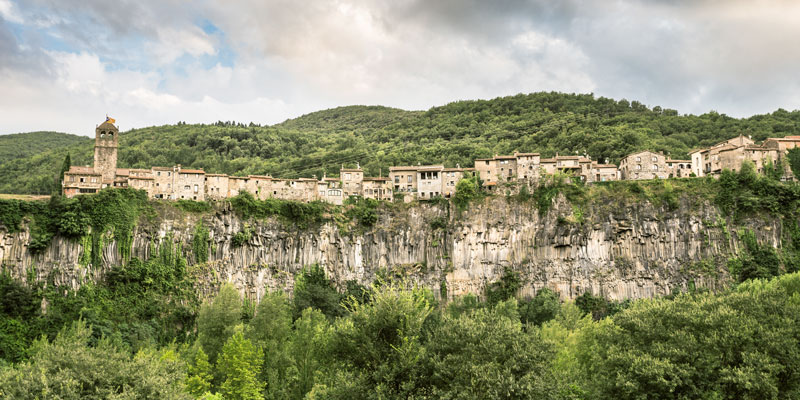 12/12

  Castellfollit de la Roca, Girona

The precariously perched village of Ronda in Andalusia is awash with tour buses all summer long. But equally teetering and remarkable Castellfollit de la Roca is its Catalan counterpart, no less dramatic and barely ever busy at all. This tiny medieval marvel clings to the edge of sheer basalt cliffs above La Garrotxa and it's an unforgettable first sight. But prepare to linger a little and just go with the time-stood-still enchantment of slow-ticking church clocks, shady squares, sleepy cobbled streets and higgledy-piggledy houses.

Where to find Castellfollit de la Roca

Castellfollit is 40 minutes drive from historic Girona, known for its hauntingly lovely medieval quarter and the Roman ruins of Forҫa Vella.
Take a look at more family holiday in Spain ideas from Family Traveller