10 of the best things to do in Barcelona with kids
Family holidays in Barcelona are even more exciting when you have a local to show you round the city, let you in on its secrets, and point out the best things to do with kids. 
That's why Withlocals' tours are led by local hosts, because they're the people to give you a real sense of their home city, take you to places tourists can't find, and create authentic experiences you can only have, when you know somewhere inside-out. 
These family tours put kids front and centre, make exploring fun for all ages, and include thoughtful child-size activities as part of the adventure too. Eight is the maximum number on any family tour, so it's always easy to mix in plenty of kid-friendly downtime. Plus, every tour is private and tailored to individual families, which gives parents even more flexibility: just what you need with young explorers. 
Learning is always part of the tour equation too, and local hosts are expert at engaging kids with a city's story in a relevant and entertaining way, without diluting the experience for adults. Time to find your local adventure in one of Europe's loveliest cities? Have a look at the top 10 activities for kids in Barcelona: where kid-appeal is as much of a tradition as astonishing architecture, urban beaches, and churros with chocolate.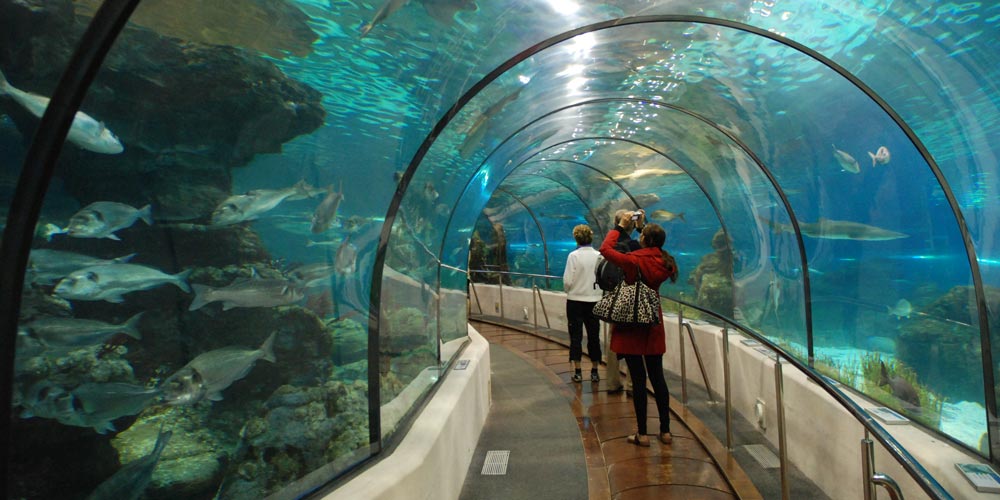 1/10

Barcelona Aquàrium

Over 11,000 creatures from 450 different species are right at home in Barcelona Aquàrium. It's the largest in the world dedicated to Mediterranean marine life, and the chance to walk through a shark-infested glass tunnel stretching for 80 metres is incentive enough to go.

For closest encounters, plan to visit at feeding time: greedy penguins steal the show for most kids, but getting splashed by snack-seeking Manta Ray comes a very close second in the thrill stakes.