5 reasons why Ljubljana should be your next family holiday
If you haven't visited Ljubljana, it's high time you righted that wrong. The capital of Slovenia and European Green Capital 2016 is historically one of the most attractive cities in the world with powers of persuasion spanning several millennia.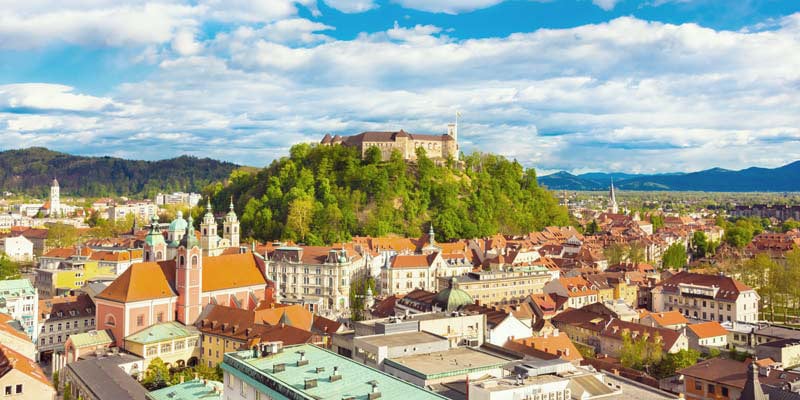 1/5

 Everyone loves Ljubljana, with good reason
The Ljubljana Marshes were first settled way back in 2000BC, the ancient Romans took up residence at the turn of the first century. And round about 450AD, Attila's Huns arrived, followed by Ostrogoths, Lombards and marauding Magyar. The Hapsburg's held sway in the city for centuries before the Austro-Hungarian Empire added Slovenia to its extensive property portfolio. Italian fascists were in occupation during WWII, then Yugoslavia stepped in for quite a few decades, until Slovenian independence in 1991.
You don't have to look hard to see the myriad influences. Despite devastating earthquakes in the 15th and 19th century, Ljubljana's built heritage still includes everything from prehistoric pile-dwellings, Roman bathhouses and medieval palaces to Renaissance churches, Baroque cathedrals and Vienna Secession districts. The city centre has even been described as, 'one of the 20th century's most important works of art': credit to the Art Nouveau masterpieces designed by celebrated Slovenian architect, Jože Plečnik.
Remarkable buildings aside, Ljubljana's not short on cultural influence either. It's an international player in terms of the arts, hosts over 10,000 festival and events each year, has one of the world's oldest orchestras and curates over 70 museums and galleries ranging from the venerable Narodna Galerija to the youthful Metelkova Museum of Contemporary Art.
And if all that doesn't inspire you to pack up the kids and head for the city as soon as possible, it might interest you to know that Slovenia became the world's first 'Green Destination' in 2016. So, thanks to the country's diminutive size, Ljubljana's under two hours drive from the Julian Alps and fairy tale Bled, the vineyards, mountains and rivers of Pannonia and a Mediterranean coastline strung with medieval towns, Venetian harbours, ancient salt flats and summer meadows, where graceful Lipizzaner stallions have always taken their first steps.
But, like a lot of visitors, you'll probably find there's quite enough in Ljubljana itself to tempt you to hang around and simply enjoy the city.