Sponsored Content
If you haven't visited Ljubljana, it's high time you righted that wrong. The capital of Slovenia and European Green Capital 2016 is historically one of the most attractive cities in the world with powers of persuasion spanning several millennia.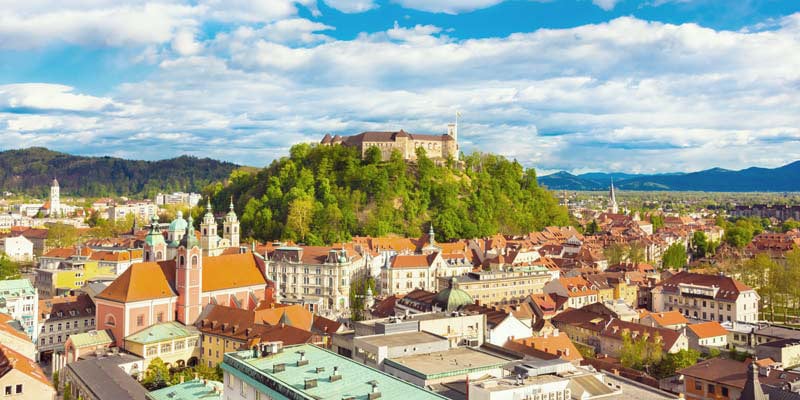 1/5

 Everyone loves Ljubljana, with good reason
The Ljubljana Marshes were first settled way back in 2000BC, the ancient Romans took up residence at the turn of the first century. And round about 450AD, Attila's Huns arrived, followed by Ostrogoths, Lombards and marauding Magyar. The Hapsburg's held sway in the city for centuries before the Austro-Hungarian Empire added Slovenia to its extensive property portfolio. Italian fascists were in occupation during WWII, then Yugoslavia stepped in for quite a few decades, until Slovenian independence in 1991.
You don't have to look hard to see the myriad influences. Despite devastating earthquakes in the 15th and 19th century, Ljubljana's built heritage still includes everything from prehistoric pile-dwellings, Roman bathhouses and medieval palaces to Renaissance churches, Baroque cathedrals and Vienna Secession districts. The city centre has even been described as, 'one of the 20th century's most important works of art': credit to the Art Nouveau masterpieces designed by celebrated Slovenian architect, Jože Plečnik.
Remarkable buildings aside, Ljubljana's not short on cultural influence either. It's an international player in terms of the arts, hosts over 10,000 festival and events each year, has one of the world's oldest orchestras and curates over 70 museums and galleries ranging from the venerable Narodna Galerija to the youthful Metelkova Museum of Contemporary Art.
And if all that doesn't inspire you to pack up the kids and head for the city as soon as possible, it might interest you to know that Slovenia became the world's first 'Green Destination' in 2016. So, thanks to the country's diminutive size, Ljubljana's under two hours drive from the Julian Alps and fairy tale Bled, the vineyards, mountains and rivers of Pannonia and a Mediterranean coastline strung with medieval towns, Venetian harbours, ancient salt flats and summer meadows, where graceful Lipizzaner stallions have always taken their first steps.
But, like a lot of visitors, you'll probably find there's quite enough in Ljubljana itself to tempt you to hang around and simply enjoy the city.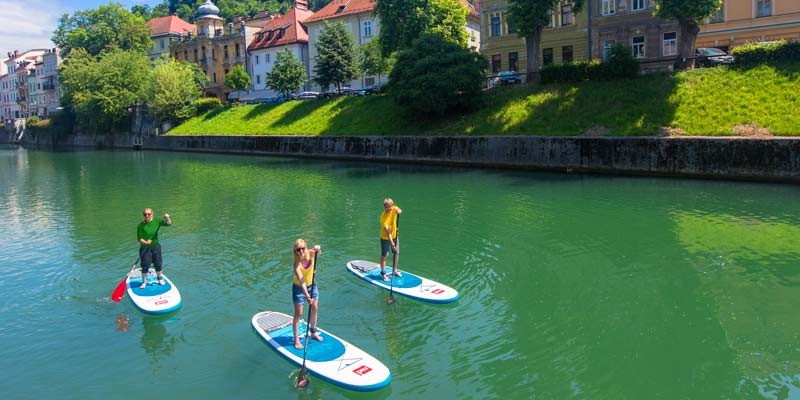 2/5

 An active and outdoorsy, permanently green, capital
Of course, Ljubljana was delighted to be European Green Capital 2016, but not too surprised.
From eating fresh, local and seasonal food to promoting libraries in parks during annual Book Week, green's long been the preferred colour here. Think of an outdoor activity and there's a park, garden, river, hill or huge open space where it's happening. Summer's when the Lubljanica River comes into play with kayaking, canoeing, paddle-boarding and sailing. Cycling's an any time of year pursuit: Ljubljana Cycling Club was established in 1885 and today the tradition's stronger than ever on over 200km of cycle paths, tracks and lanes. If you want to share in the two-wheeling passion, you can hire bikes for the holidays at citywide Bicike stations.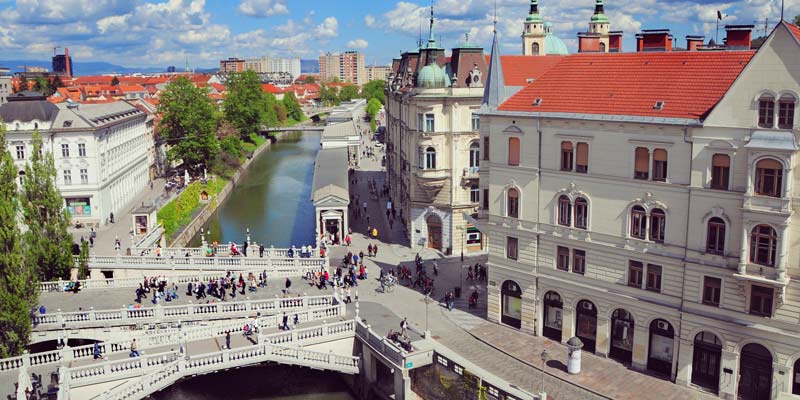 3/5

A great all-rounder for walking around
Don't miss any chance you get to walk about Ljubljana. The city centre's been cutting down on cars for decades, long before it became a 'thing' in other European capitals. In fact the iconic Jože Plečnik designed Triple Bridge only came into being because two footbridges were added way back in 1932: possibly one of the earliest examples of traffic calming.
Walking's the best way to explore the city's medieval heart from narrow cobbled streets to the towers of impressive Ljubljana Castle. It's also a good excuse to rest up in pretty pavement cafés, pick up snacks at local markets and introduce kids to wonders like Burek – Slovenia's original street food. And nothing's better than legwork for meeting people, immersing in the city's lively atmosphere and uncovering its many secrets. Because for every big hitter like Congress Square and the enchanting Dragon Bridge, there's a tucked away lane packed with surprises, a lesser known and lovely monument or a pretty river crossing just waiting to be found.
You don't have to walk alone either. Ljubljana's guide tours are excellent, cost next to nothing and cover almost every theme you can think of from the lowdown on local beer to shopping at Central Market. You'll find guides go out of their way to make tours fun for kids too – no matter how cultured or historic the subject. If you need proof, catch the little train from Prešeren Square to the historic quarter and spend a few hours in the company of someone who knows about everything from times and dates to juicy 13th century gossip.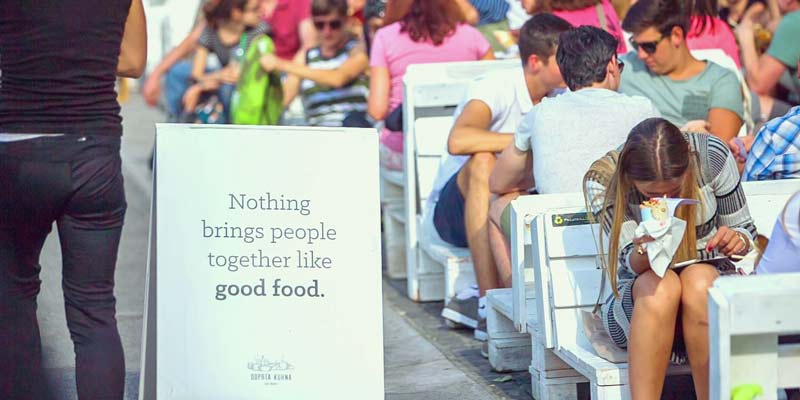 4/5

The food's incredible, shopping's great and lounging's an art-form
The combination of endless outdoor activity and an incredible natural pantry means you're never likely to be less than well fed in Ljubljana. Home-grown, healthy, fresh, slow, locally sourced and seasonal aren't trends here, they're just part of the culinary culture. So at the very least: have one picnic in the park, pick up pastries for a walking tour, hit a farmers market and put a few rising star restaurants to the test.
And if you're simply after a great café, head down to the banks of the Ljubljanica. Known locally as the 'lounge', this is where everyone hangs out in summer for food and drink with fantastic views and a high chance of sun.
Shopping's another Ljubljana talent and the city even manages to combine culture and consumerism in historic spots like Central Market, and Prešeren Square: home to the city's oldest, and grandest, department store, Emporium. If you want the find indie specialists, Slovenian designers, non-touristy arts and crafts or amazing delis, there are even guided tours dedicated to sharing precious insider info.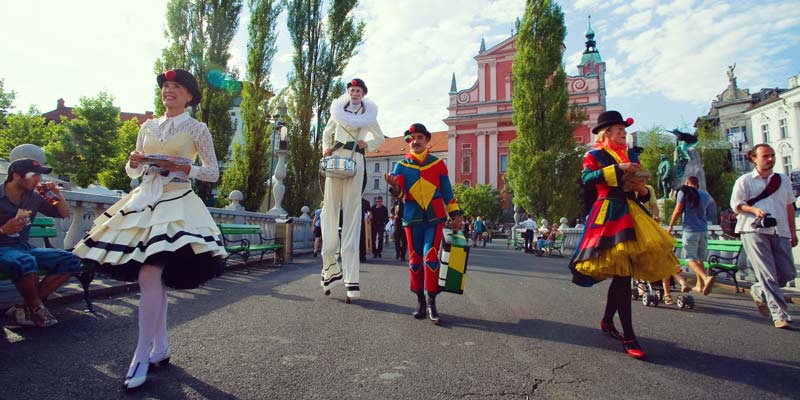 5/5

And don't forget the bigger picture
Ljubljana's young, friendly vibe has massive kid-appeal. So if you've doubted the wisdom of urban family holidays in the past, it might be time to think again. Especially as this particular urban adventure's brilliantly connected to coast, mountain and countryside in every direction and in no time at all.