Welcome to Slovenia, the world's first ever Green Tourism Destination and probably about the only place in Europe where you can realistically fit beaches, grand cities, spas, Alpine adventure, international festivals and extreme outdoor activity into one family summer holiday. Because, for all the immense beauty and astonishing diversity, Slovenia's nicely compact and direct flights to Ljubljana from the UK take just over two hours. Just imagine the bliss of not hearing, 'are we there yet', for an entire holiday. But if that alone doesn't make up your mind, here are another 21 very persuasive reasons to visit Slovenia.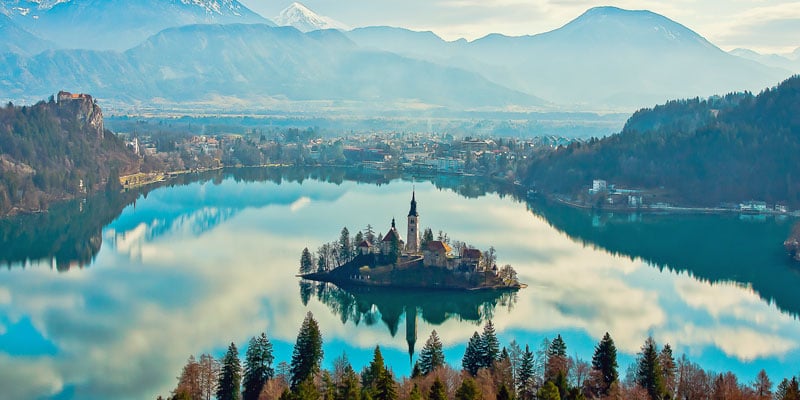 1/21

  Eco-glamping on legendary Lake Bled

Glacial Lake Bled and its tiny island is one of the prettiest sights in Slovenia, so not much of a surprise to find some of the best eco-glamping in Europe minutes from the shore.

Gozdne Vile Glamping is a forest of little wooden huts where lux errs on the side of green with firewood fuelled hot-tubs and organic bedlinen. Older kids can even have their own, two-bed huts. Which is just what they'll need after days of cycling, climbing and hiking in nearby Triglav National Park; white water rafting on Sava Dolinka; diving in Lake Bled; summer sledding on Straža or touring round the Julian Alps.
Good to know
Gozdne Vile's open all year round and less than an hour's drive from Ljubljana Airport.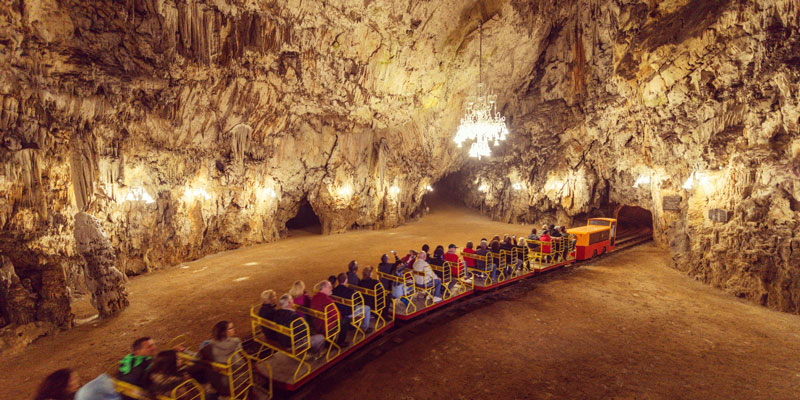 2/21

  Meet the baby dragons of Postojna Cave Park
Made up of an underground network of caverns and rivers so vast it takes one and a half hours to explore, spectacular Postojna Cave Park is one of the most dramatic in the world. The cheerful little train tour is magical, but older kids and teens might prefer the on-foot explorer experience.
Either way, make sure eyes are peeled at all times for glimpses of Vivarium Proteus. These bashful lizards, affectionately known as Baby Dragons, are Postojna natives and spotting them never gets old.
Don't forget to leave some time for the up-top marvel of nearby Predjama Castle: built into a cliff face, it's almost as awe-inspiring as the caves below – but not quite.
Good to know
From May to October there are multi-lingual tours every hour. Postojna is 40 minutes' drive from Ljubljana and an hour from Slovenia's Mediterranean coast.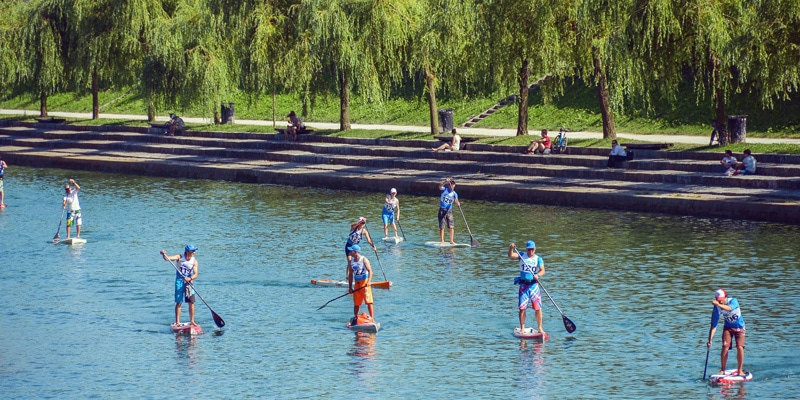 3/21

  Stand-up paddleboard through Ljubljana city centre
Highs of 25˚, blue skies and sunshine are the summer norm in Ljubljana. Ideal weather for lazing about on the city's riverbank (known locally as the 'lounge'). Or, perfect conditions for stand up paddle-boarding down the Ljubljanica River Kanal right through the heart of the Slovenia capital.
It's the only city in Europe where you can do this, absolutely no previous paddleboard experience is necessary and it really is as good as it sounds.
Good to know
Stand-up paddleboard tours run every day from April to October and start with basic board skill instruction.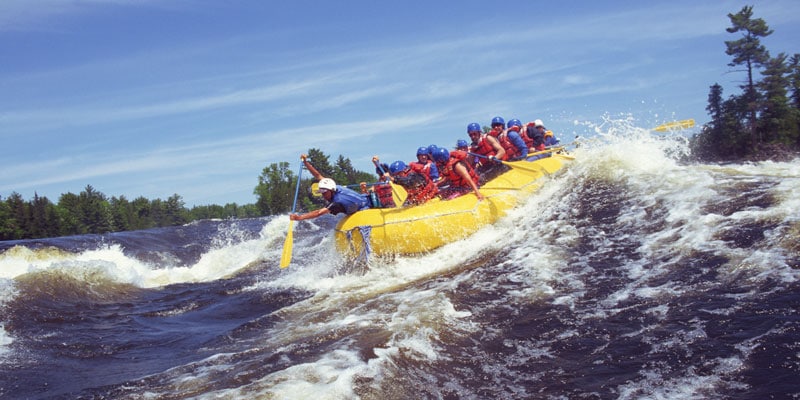 4/21

  White-water rafting on the stunning Soča River
White-water rafting is one of those family holiday experiences everyone remembers – for all the right reasons. But there are few memory makers quite as exhilarating as a high-energy rush down Slovenia's Soča River: famously emerald green and said to be one of the most beautiful rivers in the world.
Rafting voyages last three hours, full-instruction's included and, in between hurtling through white-water, there's plenty of time to check out the loveliness too.
Good to know
3Glav Emerald River Adventure mixes white-water rafting with a fascinating hiking tour through Triglav National Park.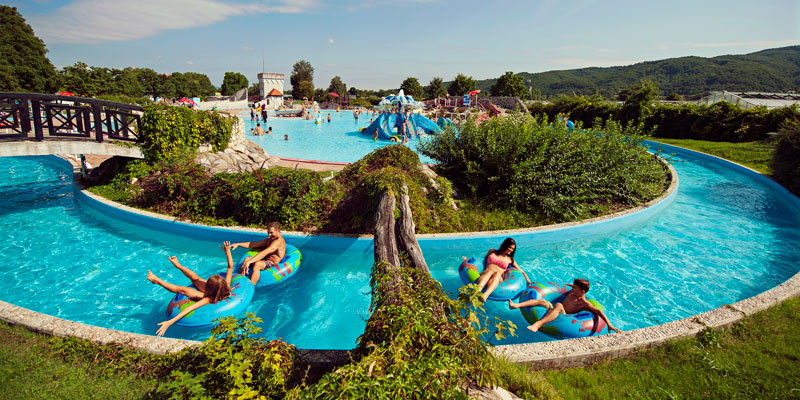 5/21

  Discover Slovenia's family-friendly spa heritage
A highly original approach to just about everything is characteristically Slovenian, and spas are no exception. This is the land of therapeutic therme, sauna villages, thermal baths, swimming pools and waterparks with wellness on the side. Naturally, soothing and unwinding are given priority, but designing those grown-up essentials into great, all-round family holidays is what really makes Slovenia's spas worth a closer look.
Good to know
Almost all of the country's 14 state-verified natural and thermal spas are as devoted to exciting outdoor activities as they are to health and wellbeing.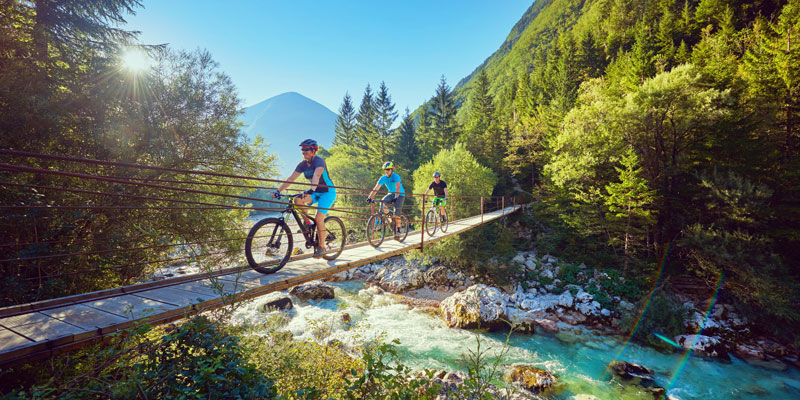 6/21

  Come cycle in the Slovenian Alps (beginners welcome)
If little legs can reach pedals, then cycling in the Slovenian Alps is another family adventure to put on the list. There are hundreds of flat and easy-going trails with plenty of Alpine prettiness and none of the climbs. Older kids and teenagers will be more than up for challenges like the Lošca Tour or the Kronjska Gora Circular. And several routes are smooth and steady for child seats or trailers, so babies and toddlers can tour the Alps too.
Good to know
Storžič's well-marked 20km and 30km trails are fun-size for family days out with no shortage of Alpine attractions on every one.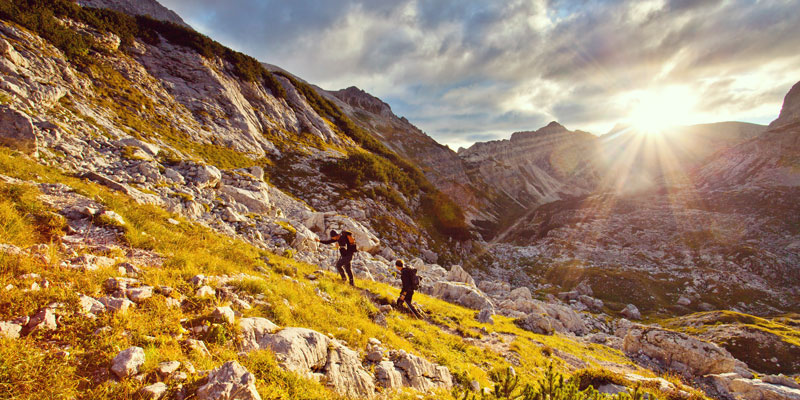 7/21

  Hiking for everyone in Triglav National Park
Triglav is Slovenia's only national park but, with over 900km² of lakes, gorges, mountains, meadows, waterfalls and rivers, it's all you'll need. Anything you can do outdoors from white-water rafting to horse riding, is done here. And if this is the summer for a hiking holiday, Triglav's the perfect place too. Well marked trails graded for difficulty make walking fun and the views are sensational, even on short strolls.
Good to know
Triglav feels like another world but it's only an hour's drive from the centre of Ljubljana.
8/21

  Try sky-high family thrills at Pustolovski Park, Bled
If anything can compete with the beauty of Bled, it's Pustolovski Park's 81 rope-courses networked through the treetops high above Slovenia's most famous lake. Expect safe and exciting routes for younger kids, matched with plenty of teenage challenges and several daunting black-runs guaranteed to give even the boldest aerialist a pretty serious workout.
Good to know
Pustolovski Park's part of the Straža Bled ski area so getting there by chairlift is all part of the fun.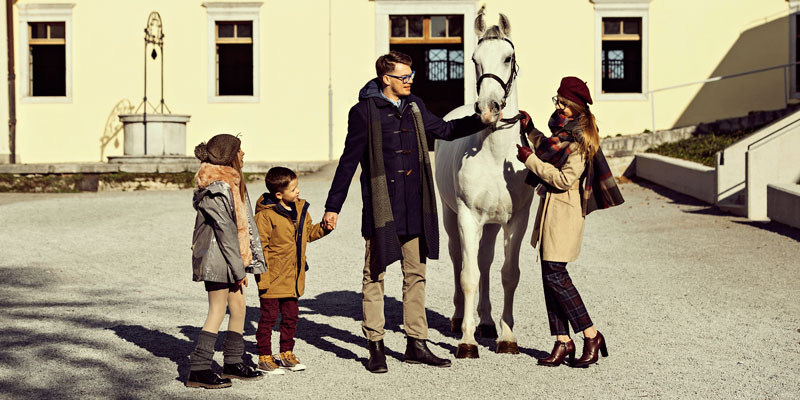 9/21

  Spend a day with Lipica's graceful Lipizzaner stallions
The famous Lipizzaner might be best known for their astounding leaps at Vienna's Spanish Riding School, but they all take their first steps at Lipica in western Slovenia.
The oldest stud farm in Europe has been raising dancing stallions for centuries and a day out meeting horses, exploring the history and taking riding lessons is one kids will never forget. Time your visit for the morning to see foals and mares being led out to pasture, it's enchanting.
Good to know
Lipica family tickets include a guided tour, meet 'n' greets with Lipizzaner and a carriage ride round the historic stud farm.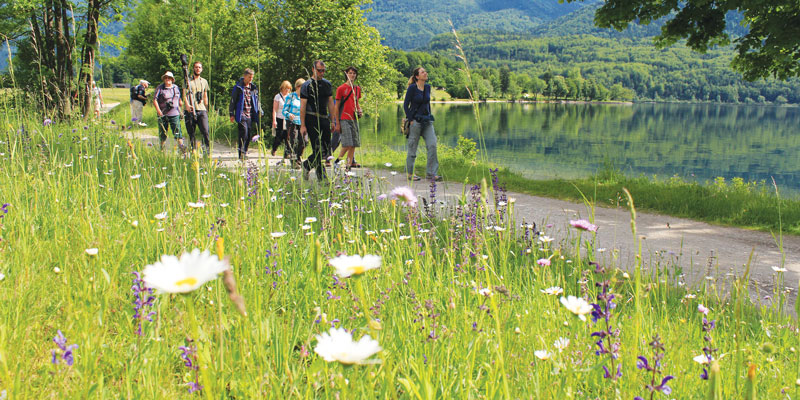 10/21

  Grow your own family adventure at Bohinj Wildflower Festival
The Bohinj Wildflower Festival is an early summer essential for serious botanists. But the combo of wonderful weather, Alpine scenery and two weeks of non-stop entertainment is just as appealing to frivolous families.
Taking place every year, Bohinj is one of Europe's best loved events and 2017 has everything from children's folk dancing workshops and concerts to cycling tours, chocolate fairs and Slovenia's biggest and brightest market on the banks of beautiful Bohinj Lake.
Good to know
2017's Bohinj Wildflower Festival puts sustainability high on the agenda with dozens of events covering eco-topics from apitherapy to healing plants.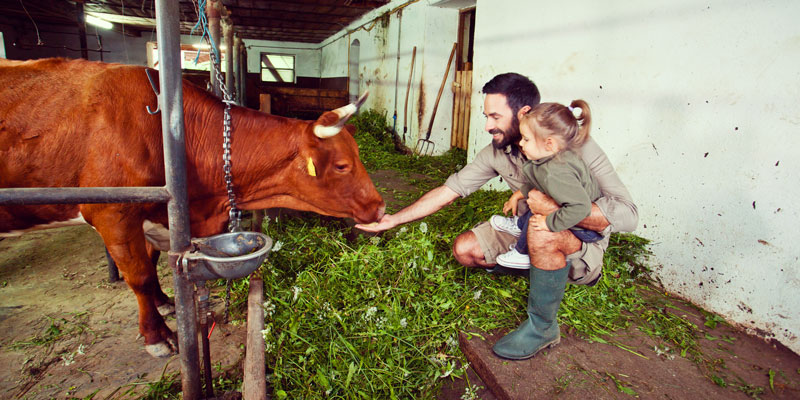 11/21

  All play (and a little work) on a family farm holiday
Step away from the towns and cities and discover where Slovenia really grows its green reputation, on a traditional farm stay. All the right holidays boxes are ticked with thrilling days out, hearty local food, masses of outdoor activities, space to play and cosy family accommodation. But there's work if you want it too, and not many kids turn down the chance to try their hand at real chores on a real farm – even just for a few hours.
Good to know
Discover Hudičevec Tourist Farm in Slovenia's Green Karst region, close to Postojna Cave Park, Lipica Stud Farm and Notranjska Regional Park.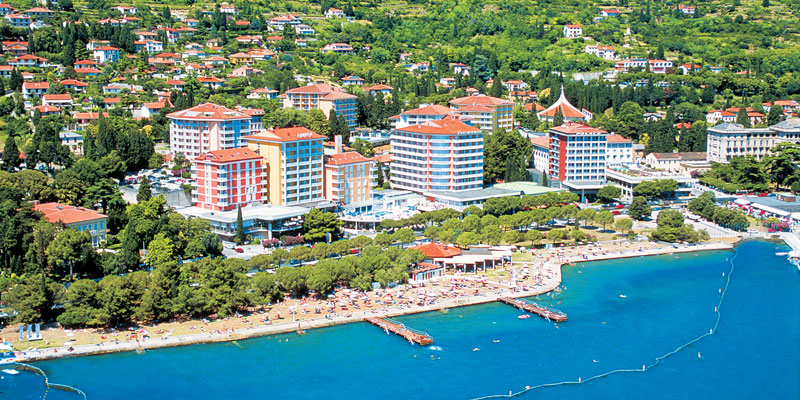 12/21

  Have a beachy break on the Mediterranean coast
With all the ancient towns and cities, magnificent Alpine scenery, gorgeous countryside, lakes, rivers, mountains and endless natural wonders, it almost seems unfair that Slovenia has Mediterranean beaches too. But it does and they're just an hour's drive from Ljubljana along a coastline trimmed with historic resorts, fascinating heritage and wildly thrilling water sports.
Try Portorož for a sandy beach, soothing spas and dramatic seascapes or head to pretty Piran and mix up beachy adventure with Venetian grandeur.
Good to know
Don't want to commit to the coast all holiday? Portorož and Piran are just over an hour's drive from Ljubljana city centre for quick beachy visits.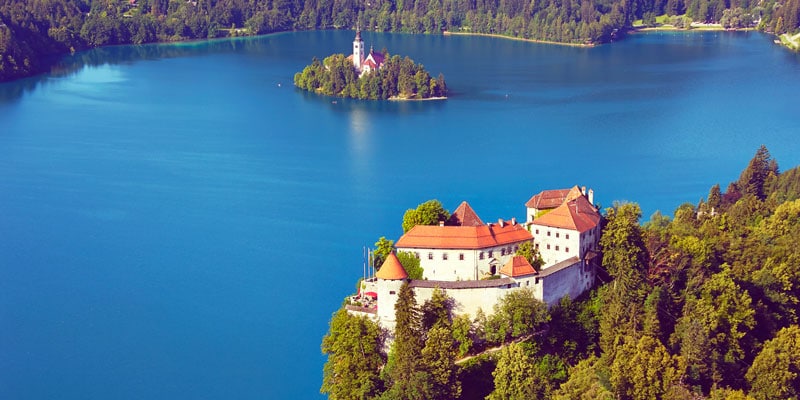 13/21

  Be medieval for free at magnificent Bled Castle
For the best views of Bled you want the mighty fortress high above the lake built with the sole purpose of seeing everything for miles around. Time a visit for May or June and join the medieval re-enactors bringing history to life all over Bled Castle with workshops, concerts, dancing, theatre, markets and serious feasting. Most of the events are ideal for families, often made just for kids and all totally free of charge.
Good to know
Bled's creative classes teach kids everything from court jester skills and stilt walking to armour making.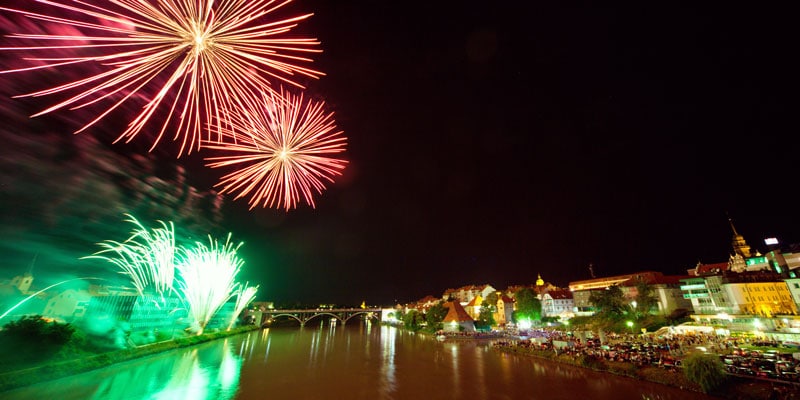 14/21

  Live it up at the world famous Lent Festival, Maribor
Slovenia's not short on summer celebrations, but Lent Festival is always the one to beat. It's the country's biggest open-air event and completely consumes the city of Maribor for seven days in late June.
Think about it as many festivals in one, with a warm, friendly atmosphere from the Legends' main stage to family Art Camp. Foodies will like SladoLent and there's street theatre everywhere from morning to night. Then, to fill in any gaps, try eight different music festivals, comedy clubs and outdoor extremes from SportsLent.
Good to know
Lent Festival takes place in Maribor from 24 June to 1 July.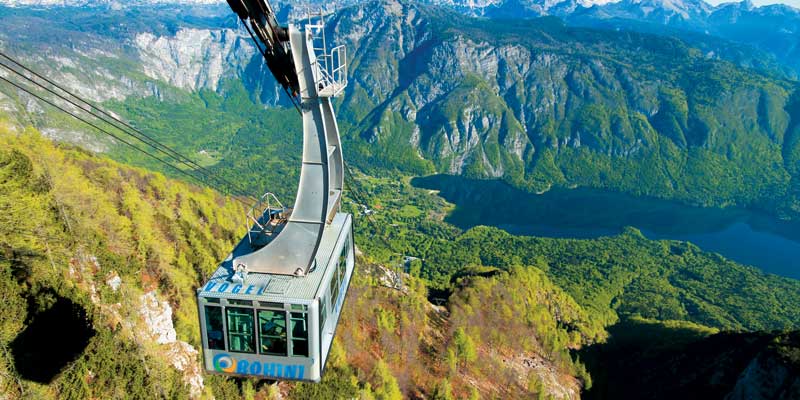 15/21

  Ride to the roof of Slovenia on the Vogel Cable Car
High altitude Vogel is a Slovenian ski legend but don't let warm weather and lack of snow put you off visiting. The top of the world location is just as wonderful in a different way in summer. Which also happens to be the best time to ride the Vogel Cable Car and see the Alps looking incredible under a big, sunny sky.
Good to know
Vogel Cable Car ascends to 1535m above sea level and carries up to 950 passengers per hour.
Find out more about summer views from the Vogel Cable Car
16/21

  Boost your bee-loving creds in Slovenia
Wildflower rich and eco-conscious Slovenia is one of the world's leading centres for apiculture and what they don't know about beekeeping here, probably isn't worth knowing. The Apiculture Museum in Radol'ca is entirely dedicated to generously sharing the national love of honey, teaching kids about conservation and getting them involved in the fascinating lives of essential and endangered bees.
Good to know
The Museum of Apiculture's open all year round, but summer's the best time to see the mesmerising Observation Hive at full capacity.
Find out more about Apiculture in Slovenia with Api Holidays.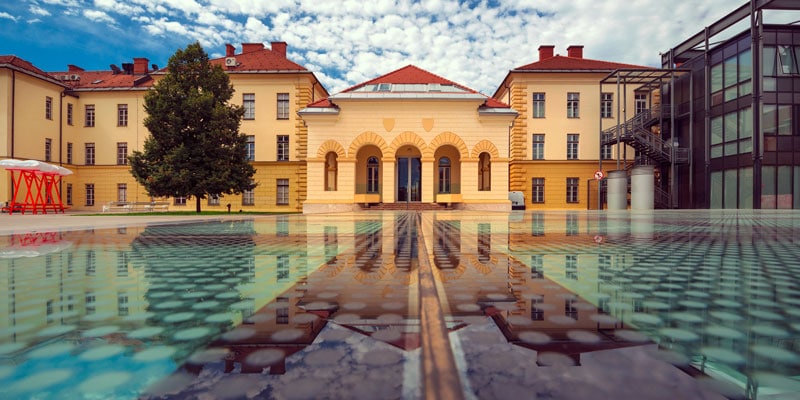 17/21

Explore the past at Slovene Ethnographic Museum
Whatever you want to know about Slovenia, past and present, you'll find it curated, exhibited and explained at the Slovene Ethnographic Museum in Ljubljana. There's no hint of dry or dusty here and, alongside the extensive permanent collection, there's a year round programme of workshops where kids can learn anything from pottery to beekeeping.
Good to know
Look out for Museum Open Days with curator guided tours of the permanent collection and temporary exhibitions.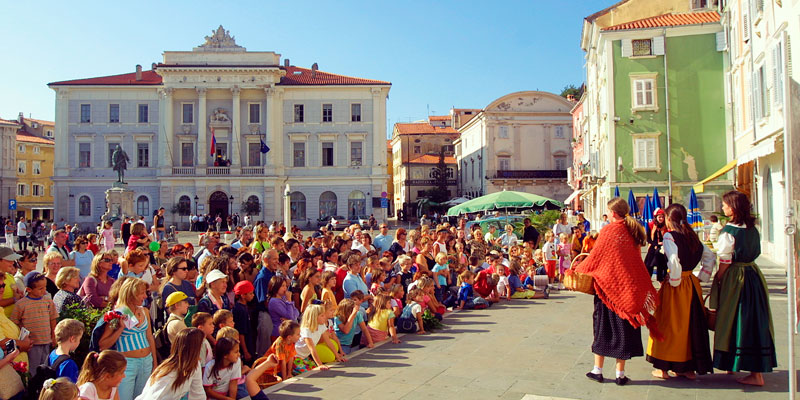 18/21 

Make a date with Piran Children's Festival
A mix of culture, traditional performance and learning experiences make Piran Children's Festival one of Slovenia's most entertaining kid's events in July. It's titled 'Grain of Salt' for 2017, so expect plenty of insider information and fascinating discoveries about the salt-production industry on the Mediterranean coast too.
Good to know
Grain of Salt events are held all over Piran from 1 July to 29 July 2017.
Find out more about Grain of Salt and pretty, beach Piran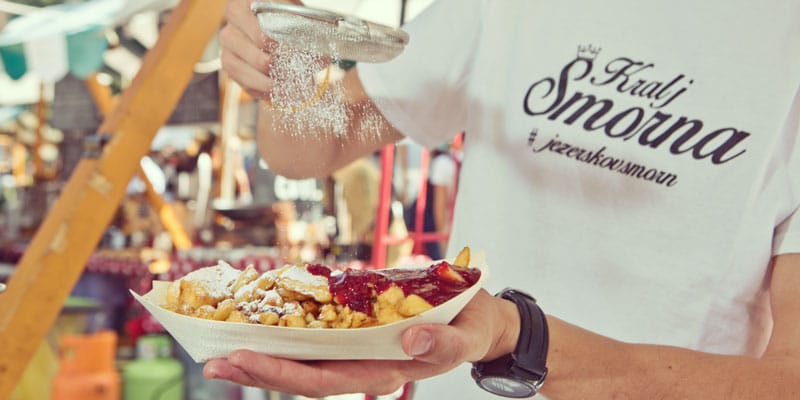 19/21 

Have a Taste of Bled, day and night in late July
The Taste of Bled food festival is another great reason to put this gorgeous lakeside town on your Slovenia must-see list. The three day celebration of fresh, local ingredients and innovative new cooking, wonderful wine and music, is fantastic for foodies. And kids will adore the spectacle of Bled Night, when over 15,000 illuminated eggshells are set sail across the lake just before a huge firework finale.
Good to know
The Taste of Bled 2017 takes place between 21 and 23 June.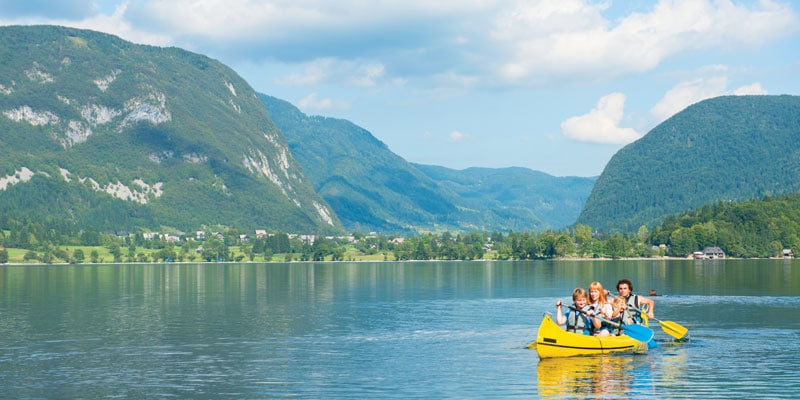 20/21

 Paddle a canoe on sunny Lake Bohinj
Sailing on beautifully calm Lake Bohinj has been called a transcendental experience. It lies at the heart of Triglav National Park, embraced by the Julian Alps, so it's hard to argue with that. But, rent a canoe with kids and meditation is something you might have to back-burner in favour of sheer, all-out family fun. Just remember to keep breathing the pure mountain air: it's as good as a spiritual experience.
Good to know
Canoeing is just one of dozens of summer activities from Alpinsport in Triglav National Park.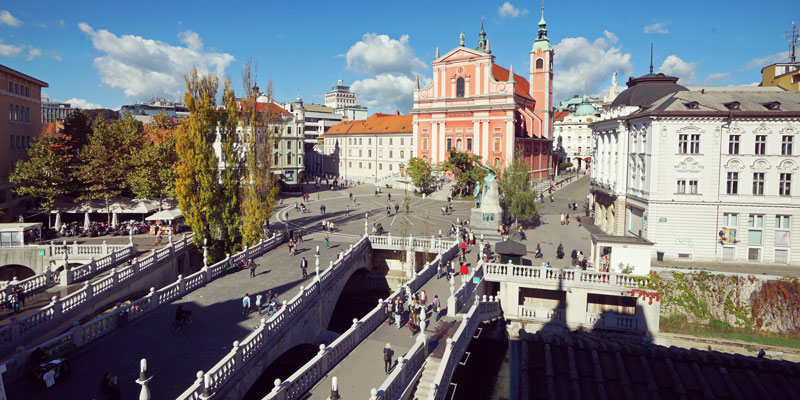 21/21

 Celebrate Jože Plečnik's 60th all over lovely Ljubljana
Ljubljana is famous for an eclectic mix of architectural styles and eras, but the city's modern masterpieces are almost all down to one man, Jože Plečnik. To mark the 60th anniversary of the architect's death, Ljubljana is hosting all sorts of celebrations during 2017. If you only have time for one, make it the new Plečnik Guided Walking Tour around icons like Tromostovje (Triple Bridge) and the fabulous Central Market.
Good to know
Remember to take some spending money for Central Market, it's Slovenia's best loved and completely irresistible.
Want to know more about summer in the world first Green Tourism Destination? Have a look at the guide to family holidays in Slovenia.