21 ways to see Slovenia in summer
Welcome to Slovenia, the world's first ever Green Tourism Destination and probably about the only place in Europe where you can realistically fit beaches, grand cities, spas, Alpine adventure, international festivals and extreme outdoor activity into one family summer holiday. Because, for all the immense beauty and astonishing diversity, Slovenia's nicely compact and direct flights to Ljubljana from the UK take just over two hours. Just imagine the bliss of not hearing, 'are we there yet', for an entire holiday. But if that alone doesn't make up your mind, here are another 21 very persuasive reasons to visit Slovenia.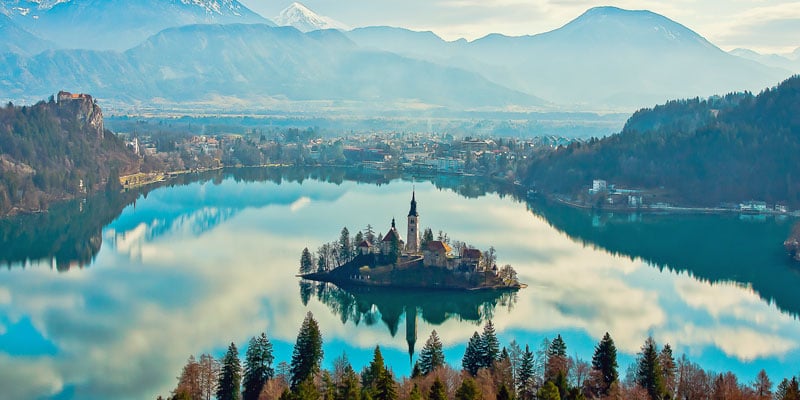 1/21

  Eco-glamping on legendary Lake Bled

Glacial Lake Bled and its tiny island is one of the prettiest sights in Slovenia, so not much of a surprise to find some of the best eco-glamping in Europe minutes from the shore.

Gozdne Vile Glamping is a forest of little wooden huts where lux errs on the side of green with firewood fuelled hot-tubs and organic bedlinen. Older kids can even have their own, two-bed huts. Which is just what they'll need after days of cycling, climbing and hiking in nearby Triglav National Park; white water rafting on Sava Dolinka; diving in Lake Bled; summer sledding on Straža or touring round the Julian Alps.
Good to know
Gozdne Vile's open all year round and less than an hour's drive from Ljubljana Airport.