12 months of Slovenia holiday: the world's first Green Tourist Destination
Sponsored
2016 was a colourful year for Slovenia: Ljubljana spent 12 months as a European Green Capital and, in September, the entire country became the world's first 'Green Destination'. If you're lucky enough to have visited already, none of these glittering prizes will come as news. From the soaring Alps in the north to its sunny Mediterranean coastline, lush wine country and park-scattered cities, Slovenia is proof positive that it's possible to be beautiful, eco-conscious and sustainable and still do amazing holidays, all year round.
Visit in spring for lush Alpine meadows and fun family spas. Summertime's perfect on the beach, in the countryside or celebrating day and night in festival-filled Ljubljana. Come Autumn, rural Slovenia's awash with fascinating ancient traditions. And winter's the season to discover dozens of ski-resorts within driving distance of the capital – or even in the city itself.
So now you know why you should visit Slovenia, the only question is 'when'? And that's tricky because there isn't a single month of the year without a good reason to go.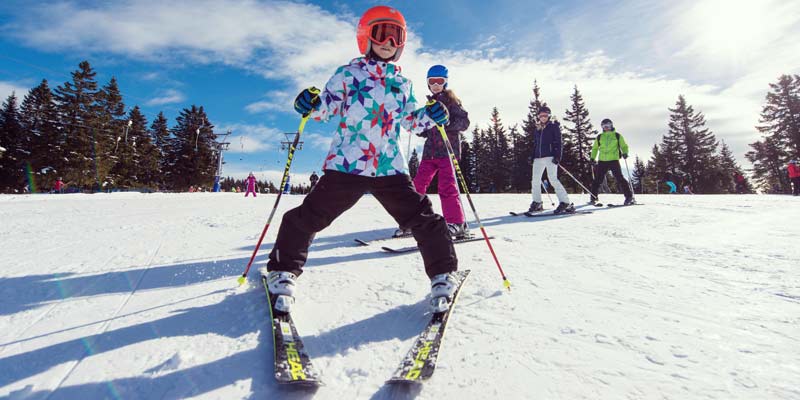 January – The Vogel Ski Resort, Bohinj
Vogel sits on the southern edge of Triglav National Park, overlooking Lake Bohini's glacial beauty, and has the type of traditional Alpine charm you always hope for in European resorts, but seldom find these days. Pretty wooden chalets and cosy inns are more common here than concrete hotels and the atmosphere's relaxed and friendly: skiers are more interested in skiing than who's wearing what on the slopes.
And the skiing is good because, despite appearances, Vogel's every inch a slick, modern resort. The snow's real snow from December through to March and even experienced skiers find demands on intermediate runs. Cross-country's satisfyingly challenging (wonderfully scenic too). And thrill-seekers have anything from paragliding to ice-climbing and air boarding to get excited about.
Families love Vogel and the resort does a lot to justify their affection, from excellent schools to free kids parks, fun events, Snow Parks for young boarders and affordable childcare. Winter ski-packages are available all season and include accommodation, lift passes and access to the resorts facilities and family activities.
Good to know: Vogel is an hour's drive from Ljubljana and 30 minutes by car from fairy tale Lake Bled, so a lot more than skiing fits into a family ski holiday here.