Sponsored Content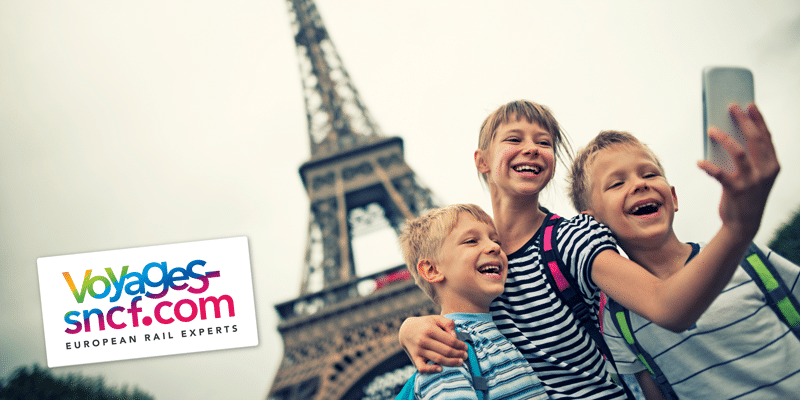 Hop on board the train in London and you can be in the heart of Paris in 2 hours 16 minutes, and in a host of other European cities in under 6 hours. Tempted to put that promise to the test on a family holiday soon? Visit Voyages-sncf.com, the one stop shop for all European rail bookings, and book your trip to one of these six great European cities:
1/6

Get to know Nantes in no time this summer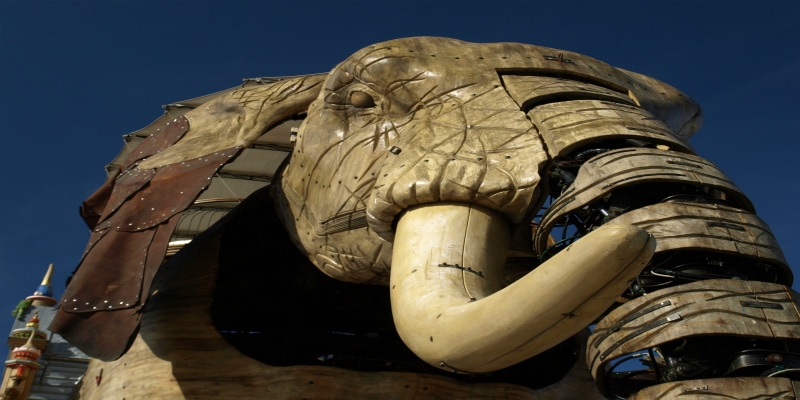 Nantes is an extraordinary city to look at and great fun to explore with kids. It's another French legend on the banks of the River Loire, so goes without saying, there's a grand château: last stronghold of the Dukes of Brittany and crowded with tales of 16th century intrigue and drama. Les Machines de l'Île steampunk creations are the stuff of dreams for young fantasy fans – who doesn't love a gigantic, articulated, chainmail elephant? And if that's not fantastic enough: Jules Verne was born here and the museum in his name has so many awards it's tough to know how they find room for exhibits. Go see Passage Pommeraye for shopping cunningly disguised as a history lesson and don't leave without at least one spin on the charming Carousel des Mondes Marins.
Catch the train to Nantes in July and early August for the colourful Aux Heures d'Été Festival and Atlantic beaches an hour from the city centre. Sailing or cycling the Loire down to the sea is a classic family holiday adventure.  
Travel from London to Nantes in five hours and 55 minutes from £111 return per person
2/6

Take the train and adventure all over Amsterdam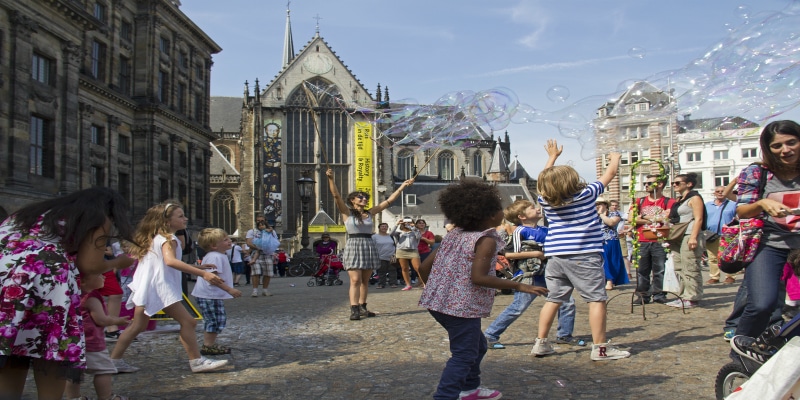 Arrive at Amsterdam Central Station, step off the train and into the heart of everything, without missing a beat. Feet are your best friend in this amazingly walkable city, but don't rush. You definitely need a couple of hours for the Rijksmuseum: send kids off on a children's tour and let someone else explain Rembrandt and Vermeer. Book ahead for a time slot at the Anne Frank House, it's busy all year round, but not to be missed. Fuel up on pancakes whenever you can. Vondel Park's the place for picnics and free weekend theatre all summer long. Climb up to the piazza on the top of Nemo Science Museum for a second to none city view. Don't even try to avoid the gorgeous galleries in Jordaan; cute shops round De 9 Straatjes; De Pjip's cafés and Albert Cuypmarkt at the weekend. And, if you need a breather, head for beaches 20 minutes from the city centre or go lake swimming in gorgeous Amsterdam Bos.
Amsterdam has over 300 events every year. Catch the train there in July and August for Artis Zoomeravonden Saturday night family parties in one of the world's most famous zoos.
3/6

Everyone loves Lyon and there's plenty to love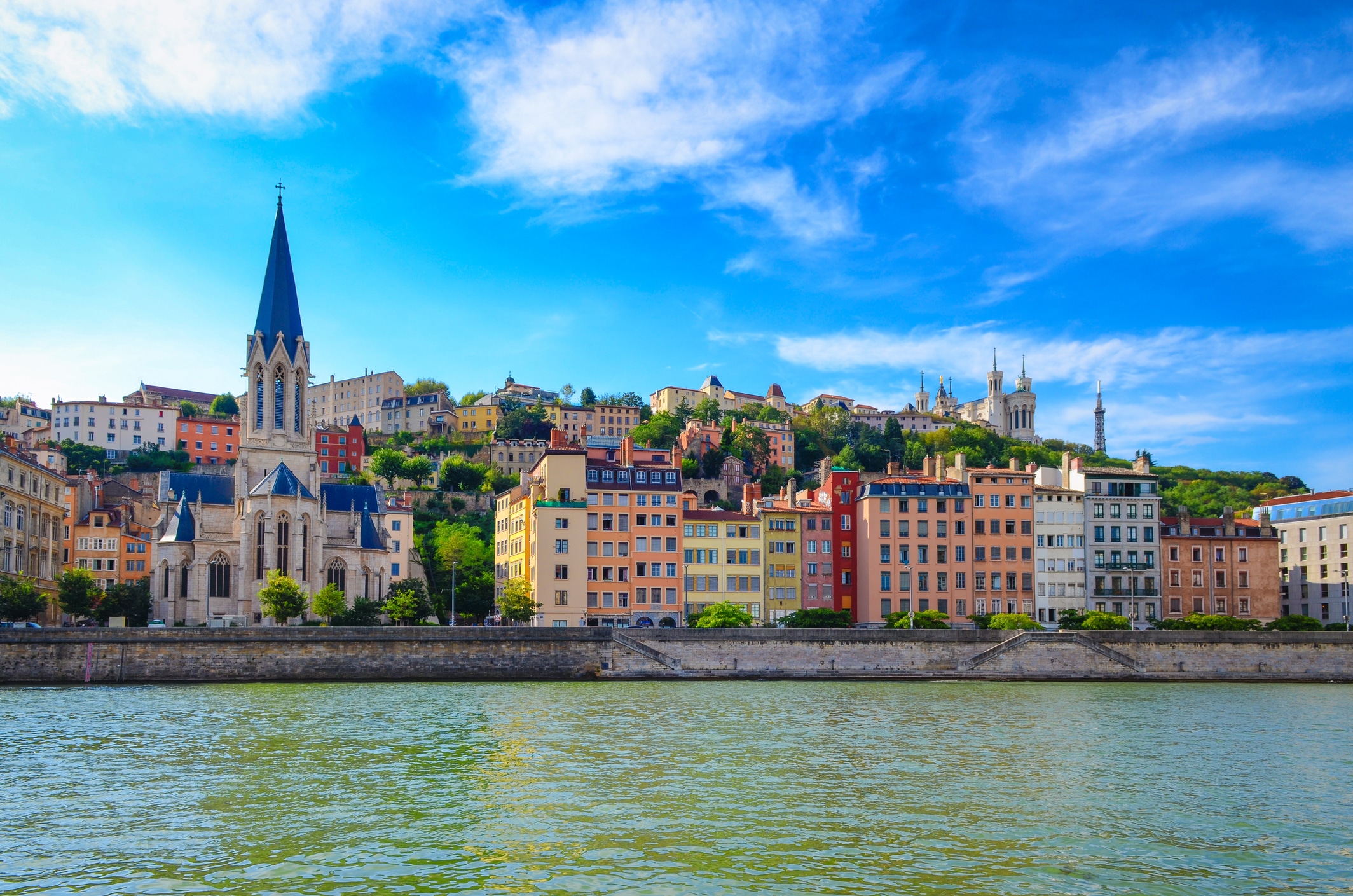 Lyon isn't known for modesty: it claims to be the greatest Renaissance city outside Florence; capital of French gastronomy; best at football; and home to the world's oldest Chinatown. Truth is: it can come good on most boasts and has such a warm, friendly atmosphere; the occasional exaggeration's easy to forgive.Take a tour of the snaking Traboules and uncover a city built on silk (that's the historic Chinese connection). Go even further back into the medieval past to find ancient roots of political prowess (it's said Lyon micro-managed the French Revolution). Then, contrast old and new, with a deep dig into the enchanting Croix-Rousses quarter and at least two hours in the jaw-droppingly eccentric Musée de Confluence. The great outdoors is all about Alpine meadows and mountains just outside the city and fabulous parks and gardens in the centre. And always turn up hungry: the food really is as good as Lyon says.

Summer's the season for end-to-end weekend flea markets or vide greniers all over Lyon. They're fascinating to browse, brilliant for bargains and you can expect plenty of fun for kids and exceptional street food as standard.

Travel from London to Lyon in four hours and 40 minutes from £89 return per person
4/6 Go solve some mysteries in gorgeous Ghent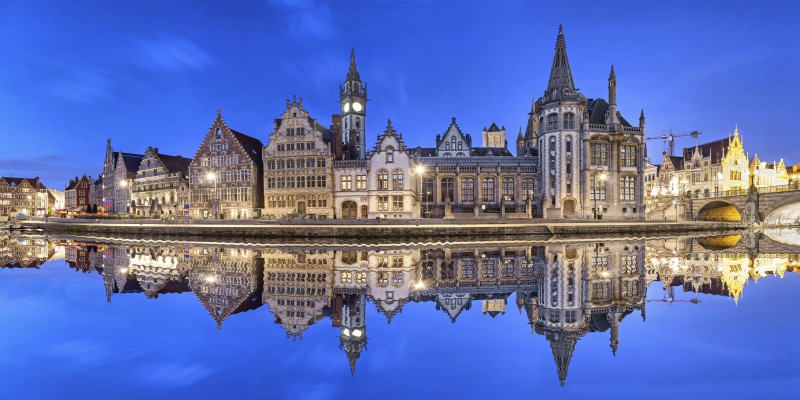 Getting kids into art history is easy in Ghent. Just point them in the direction of the Ghent Altarpiece and let a local do the talking: it's the most stolen work of art in the world, has never been fully recovered and, legend has it, the missing parts are still hidden somewhere in the city. Once hooked on that puzzle, it might be hard to haul young detectives away. But sailing round the beautiful Belgian city on a hop-on-hop-off water tram should do the trick. Or you could always try a few hours in the magical World of Kina Garden. And teenagers will definitely fall for Ghent Design Museum, medieval Patershol and the ethereal beguinage. Ghent's another European food great with an emphasis on training young palates, so look out for dozens of child-friendly restaurants and exciting vegetarian and vegan menus on 'meat-free' Thursdays.
Head to Ghent for the Ghent Festivities. This colourful festival couldn't be more family-friendly and covers the entire city with parades, performance, street food and funfairs for seven dazzling days in July.
Travel from London to Ghent in two hours and 57 minutes from £69 return per person
5/6

Find out what's so cool about Cologne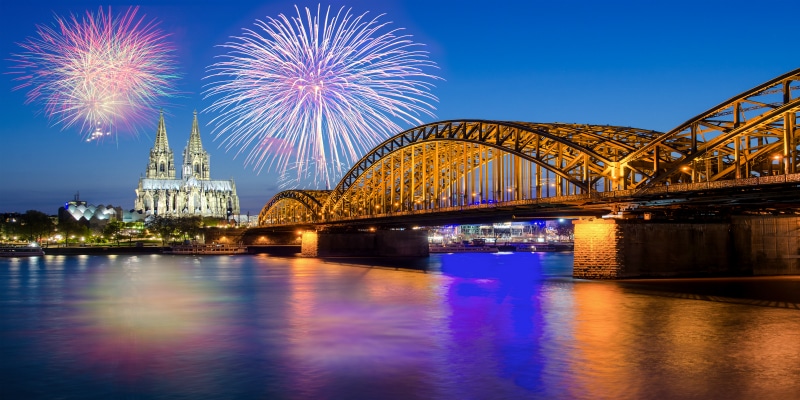 The sheer magnificence of Cologne Cathedral's undeniable. It dominates the Rhine, fills every city view and a climb up one of the immense bell towers is a white-knuckler with history in the equation. But ground level Cologne is almost as exciting and definitely not just for Christmas. Spend a few hours wandering round the Old Town, it was almost entirely destroyed during WWII but, so beautifully rebuilt, it's impossible to tell. Take time out from culture for ridiculously good shopping on Mittelstrasse, Ehrenstrasse and round the very cool Belgian Quarter. Younger kids need to visit the Schokoladenmuseum – it's chocolate as education. Museum Ludwig is a must for teenage art fiends, second only to the Wallraf-Richartz. And everyone adores a day at Cologne Zoo, followed up by a heart-in-the-mouth cable car ride across the Rhine – spectacular views, when your eyes aren't tight shut in terror.
Cologne is crazy about firework displays and Cologne Lights in July is an extravaganza even Sydney on New Year's Eve would find hard to beat. If you need another excuse to visit this wonderful city, now you have one.
6/6

Strasbourg festive and fantastic in summer too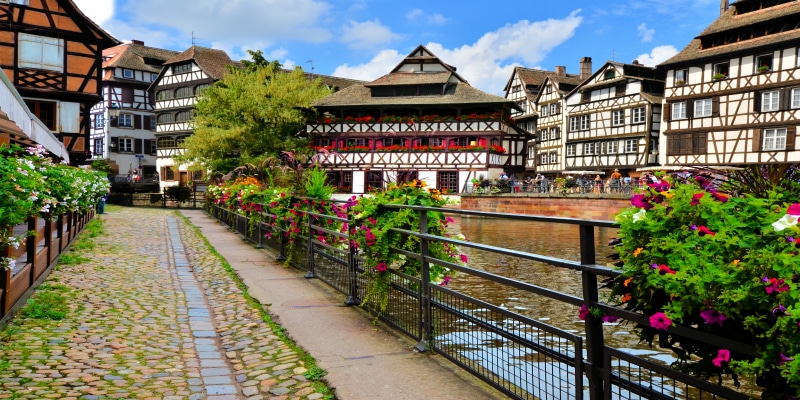 Cute half-timbered houses, medieval squares and a gothic cathedral trimmed with carolling angels, how could anyone deny Strasbourg the right to proclaim itself, Capital of Christmas? But don't make the mistake of waiting until the festive season to visit. Strasbourg's a great northern French city, nearer to the Black Forest than Paris, seat of the European Parliament and, where it's claimed; you can't walk the length of a street without hearing every world language at least once. Wander the old town for ancient Alsace charm, then head to La Petite France and imagine you're in the Loire Valley or drift down to the river and simply stare in awe at Grand Île: one of France's collection of 41 UNESCO World Heritage Sites. The surrounding French countryside is lovely but if you want to make a break for the border: a family spa day at Baden Baden is just 26 minutes by train from the city centre.
Family-friendly Wine Festivals in towns and villages are pretty much the signature of summer in Alsace. July and August are the best months and Strasbourg is a perfect base for touring as many as possible.