Look north, not south, when choosing a family holiday. Scandinavia has a lot to offer both summer and winter travellers.
As partly Scandinavian myself I must declare an interest, but why is it we Brits perpetually look south? Even seeking snow, we gaze longingly across the English Channel and beyond. Yet some of my best ski adventures have taken place closer to the Arctic, where our northerly cousins with their less trammelled, pristine slopes, wait mournfully for us to notice them.
That's not really a fair description; the Scandis haven't been sitting around kicking their heels while we've sniggered at Sven the Swede and Eric the Viking and their compatriots. Our heads may have been turned resolutely towards the Mediterranean – as we've aspired to holidaying, cooking and living like our southerly neighbours, whose laconic way of life has brought most of them to near bankruptcy – but in the meantime the Scandinavians have been busy taking over the world.
What Scandinavia has to offer
Behind our backs, quite literally, they've created dynamic new tourist destinations, pushed themselves to the forefront of the global design scene, overtaken the Americans as exponents of gritty crime thrillers and, perhaps most mind boggling of all, gone from the scorned, gourmet-challenged home of herring and cod to one of the freshest, healthiest and most applauded cuisines of the modern world. It makes you wonder why we're not storming North Sea ferries to get over there.
The obvious advantages for a winter break need little expansion from yours truly. Just think of where bobble hats, reindeer and igloos come from. Tucking the whole family into a sleigh with a flask of hot chocolate (or Aquavit for adults) and swooshing through an empty snow-carpeted landscape dotted with green firs is like entering Narnia. Conversely, you could argue that it's in summer that Scandinavia really comes into its own, when the sight of the sun turns the locals a little less serious.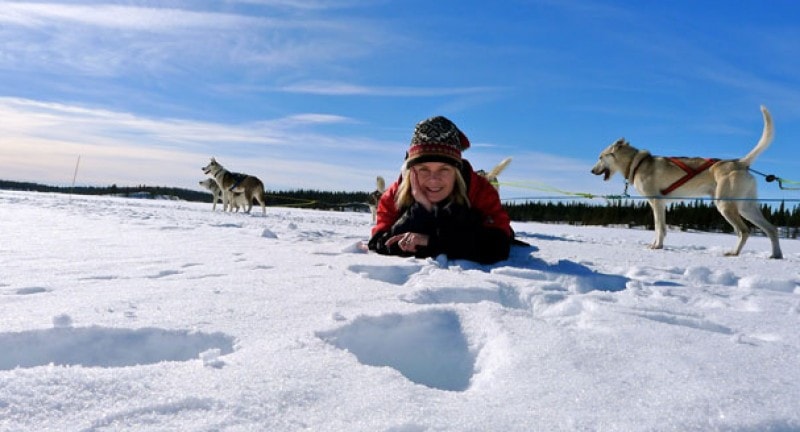 Where to visit
Having sailed through the islands and rented houses onshore, I think there are few better places on earth in August than the Swedish archipelago. Liberated from the demands of more fashionable destinations, holidays can be spent slumming it in old shorts and a vest, basking on empty beaches, riding bikes along pine-strewn forest paths, picking up cinnamon buns at the local bakery and slipping into the silky warm water of the Baltic. Cray fishing in the lakes, barbecues by night and a total disregard for almost every trapping of the material world are just some of the pleasures you can expect.
In neighbouring Norway, fly fishing, mountain biking, trekking the hills to collect cloudberries or cruising down one of the fjords, gazing in wonder at the drama of the landscape, are all experiences to savour long after you've returned home. As for the cities, Stockholm, Copenhagen and Oslo are now gourmet capitals of a manageable size for weekend visitors with brilliant public transport and museums boasting everything from longboats to Munch, Damien Hirst and Tracey Emin.
Seriously, look north next time you travel and, like me, you'll be more than a little surprised at what's on offer.
To read more of Mariella Frostrup's columns, visit familytraveller.com
Mariella Frostrup is a contributing editor to Family Traveller and mother to two young children.