Madeira family holidays are back on for 2021. A perfect excuse to find out a bit more about the little slice of Portugal that sits off Africa's north west coast, is warm and sunny year round and less than a four hour flight from the UK.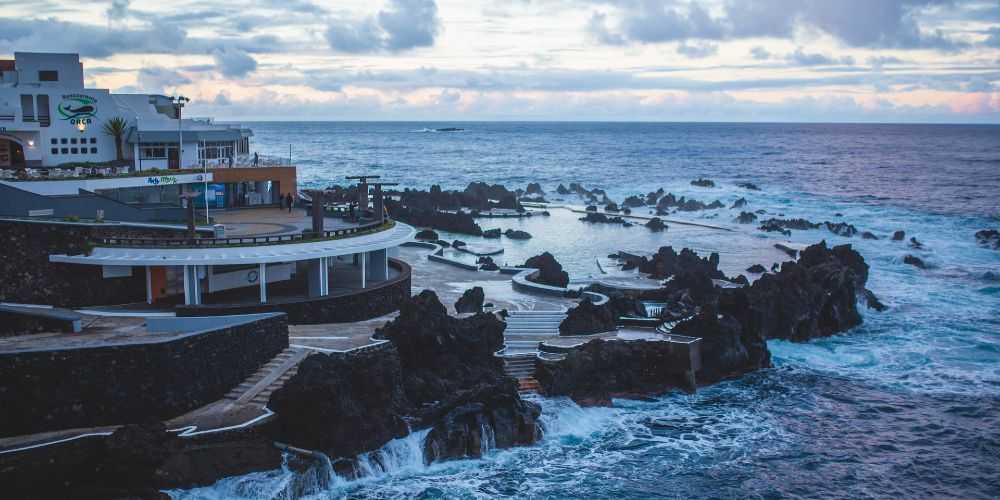 Often dismissed as a destination for older travellers, in reality Madeira is the practice location for mountain biking world champions; one of the best places in Europe for canyoning and climbing; a magnet for whale watchers and home to Europe's highest skywalk. It's also astonishingly beautiful, untamed and very charming. Take a look at a few more reasons Madeira family holidays will surprise you in all the right ways this year.
1/5

Extraordinary hotels feature high in Madeira family holidays 
Kids love Aqua Natura in north west Madeira. It's a stunning hotel, but the real attractions here are its own lava rock pools. Filled, and refilled endlessly by huge waves from the sea, these Piscina Naturais are mesmerising to watch from your balcony and give wild swimming a whole new meaning.
Perched on a cliff top you reach by elevator, intriguing Estalagem da Ponta da Sol looks more like a Bond villain's opulent hideaway, than a hotel. Covered bridges – and more lifts – connect different floors and and it's car-free, so kids have complete freedom to explore. The garden's lovely and its views over Madeira's south west coast are the perfect accompaniment to a martini (or just a long, cool drink), shaken, not stirred, of course.
If you like a bit of history and outstanding connections, luxurious Reid's Palace is the place to book for Madeira family holidays. Long favoured by royalty, politicians and celebrities, it's the oldest, and one of the grandest, hotel on the island. The traditional Afternoon Tea here is almost as famous as past guests. And it's quaintly strict on dress code: jeans, shorts and trainers are not allowed.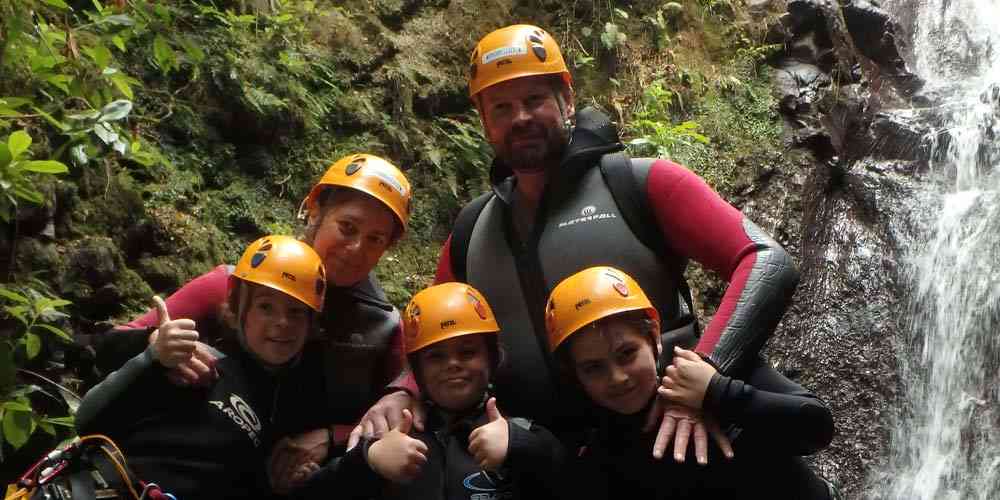 2/5 

Madeira family holidays are big on outdoor adventures

With its year-round dusty trails, technical descents and immense ocean views, Madeira's a mountain biking mecca. Josh 'Ratboy' Bryceland, 2014 ATV World Champion, has smashed many a trail here, and teen wannabes are welcome to follow his lead. The island has a bit of everything from cross-country trails along the island's levadas (irrigation canals native to Madeira and the Azores) to flowy woodland descents, full-on downhill tracks and uplifts. Of course, easy-going rides for more sedate cyclists are easy to find here too.

The island's also on its way to becoming Europe's go-to destination for canyoning. The potentially extreme sport starts easy on Madeira family holidays, so if you want to give it a go with kids, this is the place. The adventure begins with a drive into a lush subtropical valley. After everyone's kitted out with safety harnesses, helmets and wetsuits; it's down into the gorge for a mix of abseiling, scrambling and climbing around waterfalls, gullies, rocks and ravines. Most abseils for beginners are only a few metres, but a few are as long as 30 metres – if you dare.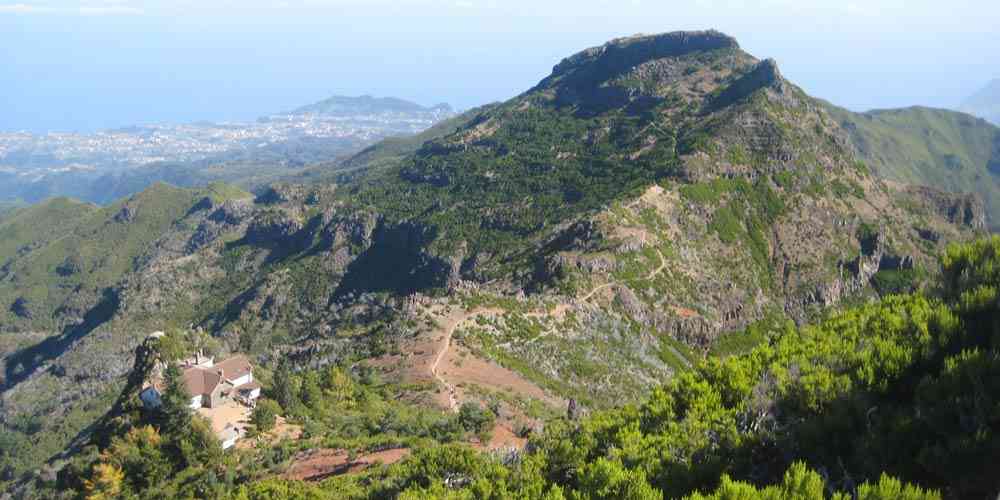 3/5 

Mountain climbing with kids is easy on Madeira family holidays
The most impressive mountains are remarkably easy to scale on Madeira family holidays. You can even drive up the island's second highest peak, Pico do Areeiro. It stands at 1818m tall, but the summit's less than an hour by road from Funchal – and there's a car park, café and endless views waiting for you at the top.
Adventurous (and well prepared) families can hike with older kids from Pico do Areeiro to Pico do Ruivo – Madeira's highest mountain. The trail to its 1862m summit is one of the island's most dramatic and definitely not for the fainthearted. It crosses airy ridges and winds through tunnels in rock towers; follows flights of steps hewn out of crags and, occasionally, even demands you scale metal ladders bolted on to rock faces . Don't be put off. Madeira is known for excellent guided climbs with local experts. There's also a shorter, easier route up Pico do Ruivo for younger kids.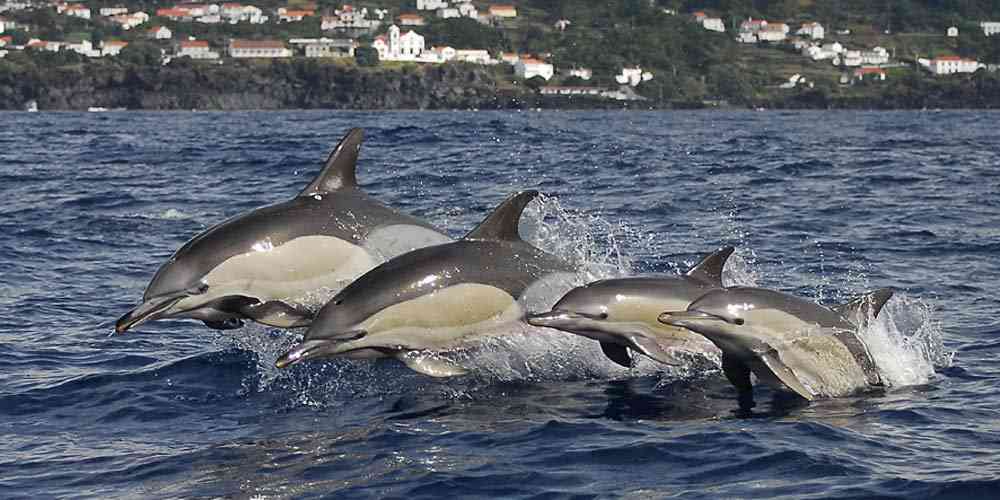 4/5

Madeira family holidays are wonderful for whale watching
Madeira's on the North Atlantic's migratory route for several whale species and sightings are practically guaranteed year round.  So if whale watching is on your bucket list, Madeira family holidays will almost certainly tick that box. Here's a rough guide to what's swimming round the island and when:
Sperm whales are resident throughout the year, can be up to 16 metres long and weigh 41 tonnes. Prime time for sightings is from March to September
Humpback whales are increasingly rare, with only about 20,000 in existence worldwide, but they're regularly spotted round Madeira in winter.
Bottlenose dolphins are year-round residents too, and seem to enjoy nothing more than leaping around in Madeira's waters, much to children's delight.
Brydes whales filter food through a giant, sieve-like, 'baleen' in their mouths, and can also be seen any time of year round Madeira.
Atlantic spotted dolphins are another permanent resident, although sightings are rarer in winter. Like bottlenose, they love to entertain, and specialise in bow-riding and jumping clear out of the water.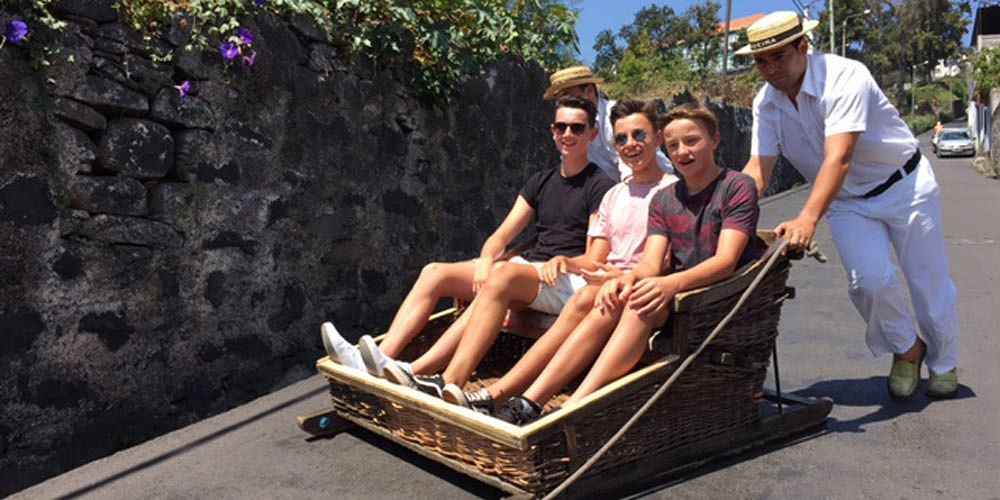 5/5

 Expect one-of-a-kind thrills on Madeira family holidays
Record breaking Madeira has Europe's highest skywalk. It's perched above the 580m high cliffs at Cabo Girao, and kids can see the entire drop through the glass beneath their feet – if they can bear to look down. Don't miss Sao Vicente either. The Volcanism Centre here lets you explore 800,000 year old lava tunnels and go on a Jules Verne journey, back through time to the centre of the earth.
Forget theme parks, Madeira has its own unique take on white-knuckle rides. Fly up 586 metres over Joao Gomes valley in the Monte Cable car from Funchal. It only takes 20 minutes, but every second is a thrill. Then follow up with an extreme downward plunge in the Monte Sledge – a wood and wicker sled controlled by two drivers running alongside, using only their boots as brakes. The descent covers a couple of kilometres, takes about about 10 minutes and is another only-in-Madeira experience you have to try at least once.
If kids are keen on fireworks, Madeira's New Year's Eve pyrotechnic display is recognised by the Guinness Book of Records as the largest in the world. Summer visitors can look forward to being dazzled by the island's spectacular firework competition, set to music, and held every Saturday night in June.
Madeira family holidays for 2021
Direct UK flights to Madeira take from 3 hours, 45 minutes, year round
Temperatures from June to August range between 23 and 27°C
For more travel to Portugal in 2021 check out Amazing family holidays in the Azores. And remember to follow Family Traveller on Instagram and Facebook for even more family holiday ideas – or just to say 'hi'.