Sponsored Content
With a beautiful climate, simply stunning coastline, and delicious food, Portugal is an undisputed great choice for families. From the Algarve with its dramatic cliff faces and striking beaches, to the Douro Valley UNESCO World Heritage site, Portugal's assortment of sceneries are enchanting. Its blend of rich history and adaption to modern ways makes for the perfect balance between culture and relaxation.
Family villas provide the freedom and flexibility to holiday just the way you like it, and there are some stunning options throughout Portugal.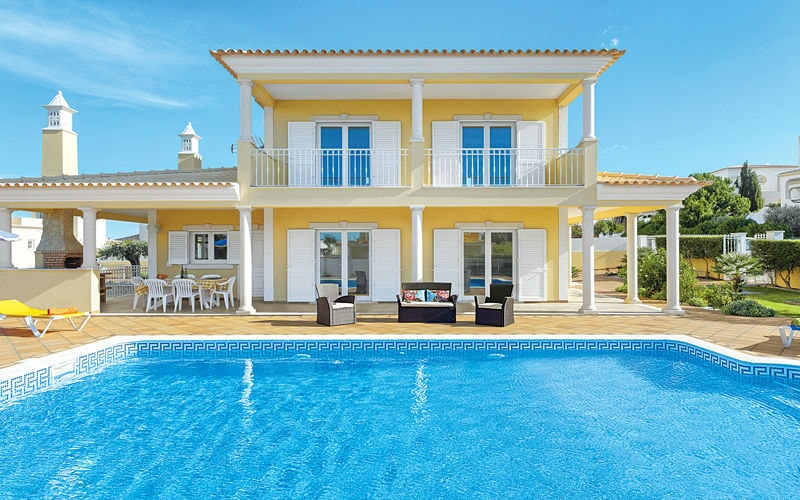 1/4

Villa Costa Oliveiras, Algarve
Why the Algarve?
The Algarve's complete package of child-friendly holiday offerings and desirable 100 miles of stunning coastline is unique. Facilities are first class with great shopping, clean beaches, and outdoor leisure activities. You are never far from a theme park, water park or adventurous attraction! Plus, the area also boasts world famous golf courses where keen youngsters can practice their putting.
The Algarve has a number of great resorts, including the laidback beach resort Sao Rafael in Albufeira. It's away from it all feel guarantees relaxation, while the calm waters are ideal for small children.
Villa Costa Oliveiras
Just a short walk away from the sandy beach of Sao Rafael sits Villa Costa Oliveiras. This property sleeps eight, across four bedrooms, each with its own bathroom. Modern and spacious inside, this property also boasts an attractive bright exterior. The highlight is the large inviting private pool and covered barbeque area where family meals are to be enjoyed in the warm evenings.
Price
Stay for 7 nights in Villa Costa Oliveiras from only £728 per person† includingvilla and flights departing on 31st July 2016 from Gatwick. Prices based on 8 sharing.

2/4

Casa Azul, Silver Coast

Beaches with powdery white sands cascade on for what seems like forever in Portugal's Silver Coast. Tantalise your taste buds with the deliciously fresh food readily available in this resort, and if like many parents you find feeding your children abroad a challenge, the international influence here means there are a host of dining options available to please everyone.

At only around an hours drive from Lisbon, the Silver Coast is also the idyllic place to be situated for some days out sight-seeing in the capital.
Casa Azul
To immerse yourself in everything the Silver Coast has to offer, stay in Casa Azul, a beautiful family villa located on the Praia d'el Rey Golf & Beach Resort. Being situated within a Holiday Resort is wonderful for travelling with children, as a host of fun facilities are right on your doorstep while still benefitting from the privacy of your own villa.
Casa Azul comfortably sleeps eight people in its four bedrooms, enjoys amazing open plan family living spaces, and has a fully equipped kitchen required on a self-catering holiday. Outside is a spectacular private pool, large BBQ and shaded terrace area to cool down in the heat of the day. If parents care to enjoy the villa to themselves, the Holiday Resort has an on-site kids club.
A children's play area, larger communal pools, soccer school, tennis and much more is all on your doorstep at Praia d'el Rey Golf & Beach Resort – the perfect opportunity for kids to interact with others and make friends.
Price
Stay for 7 nights in Villa Casa Azul from only £477 per person† including villa and flights departing on 6th August 2016 from Gatwick. Prices based on 8 sharing.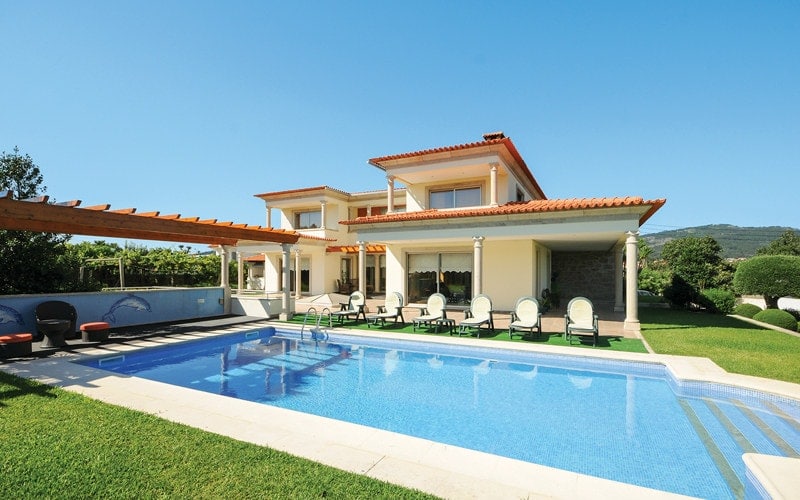 3/4

Villa Casa Jardim, Costa Verde

If you seek every opportunity to be outdoors on your family holiday, then Portugal's natural beauty Costa Verde will be for you. Situated in the northwest corner of Portugal, Costa Verde is delightfully warm in the summer months, but the winter rains means it is also heavenly green and lush. Children will adore the national park, fishing, and surfing on offer.
Villa Casa Jardim
Perfectly nestled within the natural surroundings of coastal city Esposende is Villa Casa Jardim. If you can imagine your own countryside villa retreat with private pool, and lush green grass as far as the eye can see, you are not far from picturing this property. Vast and modern, Casa Jardim boasts a mini-cinema area, table tennis, pool table, and free WiFi, in addition to its extensive lawn ideal for sports outside.
This property comfortably hosts eight people with its four bedrooms, island kitchen, separate dining room, plus a beautiful shaded terrace area with even more seating. There is even a lounge with flat screen TV and comfy sofas, plus a separate sitting area for the grown-ups. The kids will relish in having their own facilities, space and freedom in abundance, do parents can rest assured that boredom won't be an issue.
Price
Stay for 7 nights in Villa Casa Jardim from only £593 per person† including villa and flights departing on 27h August 2016 from Gatwick. Prices based on 6 sharing.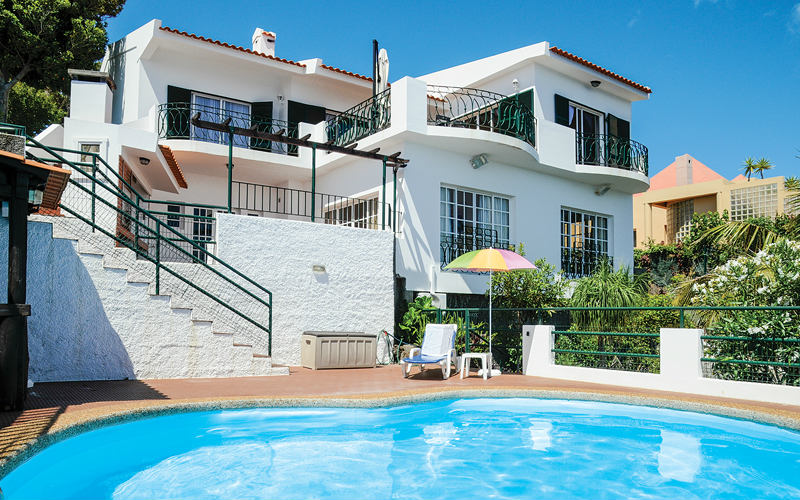 4/4

Villa Aquarela, Madeira

Madeira occupies four small islands to the South of Portugal, situated not far from Spain's Canary Islands. Sprinkled with the wonderful colours of exotic flowers which flourish in the warm climate, Maderia is a real undiscovered gem. Spend hours undisturbed on the award winning golden sandy beaches and transform into explorers by discovering the dramatic coves.

Along the east coast sits Garajau, the ideal location for a peaceful family break. The children can bask in the freedom and family-friendly atmosphere of this idyllic place, while just being a short drive from the capital of Funchal where family friendly restaurants and sophisticated boutiques can be found.
Villa Aquarela
Villa Aquarela is positioned in one of Garajau's peaceful residential developments with unbeatable sweeping views out to the ocean from the private pool area. With three bedrooms this property can sleep six people, and every bedroom enjoys its own bathroom. A pool table and tennis table occupy a dedicated games room, while the cable TV, DVD Player, CD player and WiFI form the other superb family facilities in Villa Aquarela.
Cots and highchairs are available for the youngest family members, free of charge, and can be added when booking. The furnishings are modern and local amenities including a supermarket can be found within walking distance.
Price
Stay for 7 nights in Villa Aquarela from only £678 per person† including villa and flights departing on 29th August 2016 from Gatwick. Prices based on 6 sharing.
With James Villas, you can enjoy free car hire, airport parking, and a welcome pack* when you book your 2016 James Villas holiday by 8 February. Plus pay only £100pp low deposit*. For more details on this offer visit:  jamesvillas.co.uk
James Villas has over 2500 handpicked villas across more than 50 destinations, and can arrange all of your holiday extras including flights, cots, highchairs and more at the time of booking.
†Prices correct at the time of writing this article and are subject to availability. Based on villa and flights.
*Subject to booking conditions and availability. Terms and Conditions apply.