Is Porto family-friendly? Sarah Dawson visited Portugal's buzzy second city with her family and the answer is, yes. Take a look at her guide to some of the best things to do in Porto with kids right now.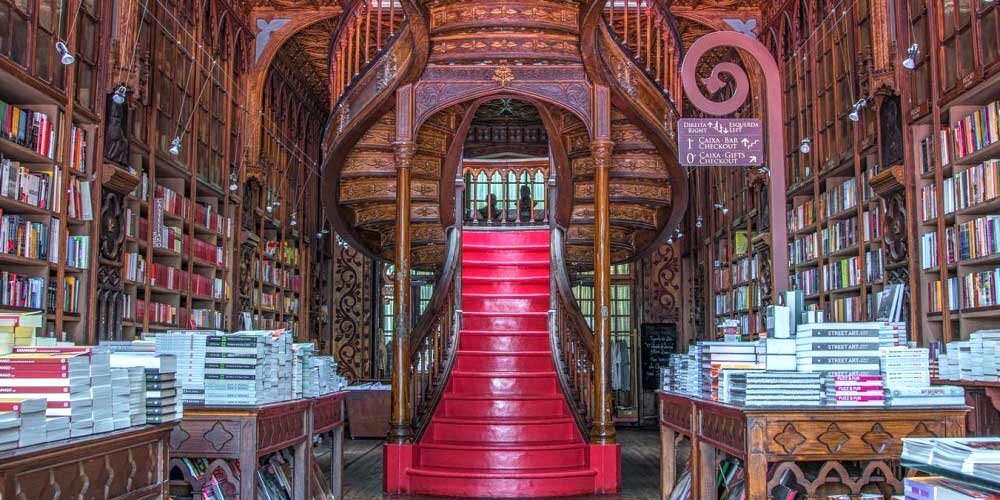 1/8

Livraria Lello: the world's most beautiful bookshop is in Porto

A bookshop might not be your first thought when it comes to fun days out with the kids, but Livraria Lello is no ordinary bookshop. Known as one of the world's most beautiful bookshops, it originally shot to fame because of its associations with Harry Potter. As it turned out these were entirely fictional and J. K. Rowling has repeatedly denied that Livraria Lello was a source of inspiration during her stay in Porto.

Despite that, the incredibly ornate building and intricate carved staircase in the centre definitely has a magical feel. However, it's also phenomenally popular, so beat the crowds, go early and don't forget to book an entry ticket online to skip the queue. The price is redeemable against any book purchase in-store. Alternatively, the J. K. Rowling associations might have been debunked, but you can still take the city's excellent Harry Potter Tour which includes a visit to Livraria Lello.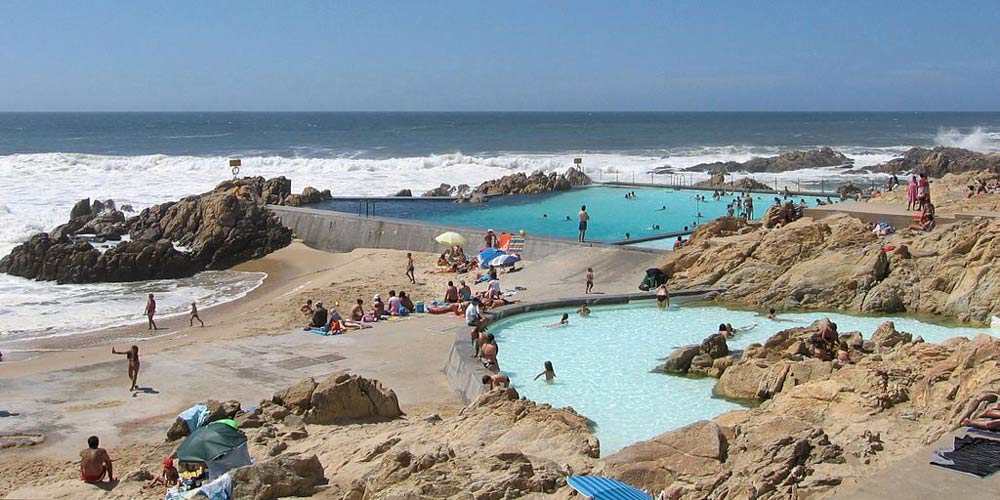 2/8

Piscina das Marés: safe ocean swimming for kids

With stunning views out across the Atlantic, Piscina das Marés are more than worth a short journey north of Porto. These saltwater swimming pools are designed by Álvaro Siza Vieira, one of Portugal's best known architects, and perfectly blend into their surroundings.

The pools sit between rocks and the open sea and kids love feeling as though they're swimming in the ocean. There's a separate pool for adults, so children can splash about to their heart's content. However, you also have a beautiful beach to explore and space to sunbathe as well as a restaurant and bar. Open during summer and early autumn they make an easy day trip. And if you pick up a Porto Card it covers transport all over the city for up to 72 hours.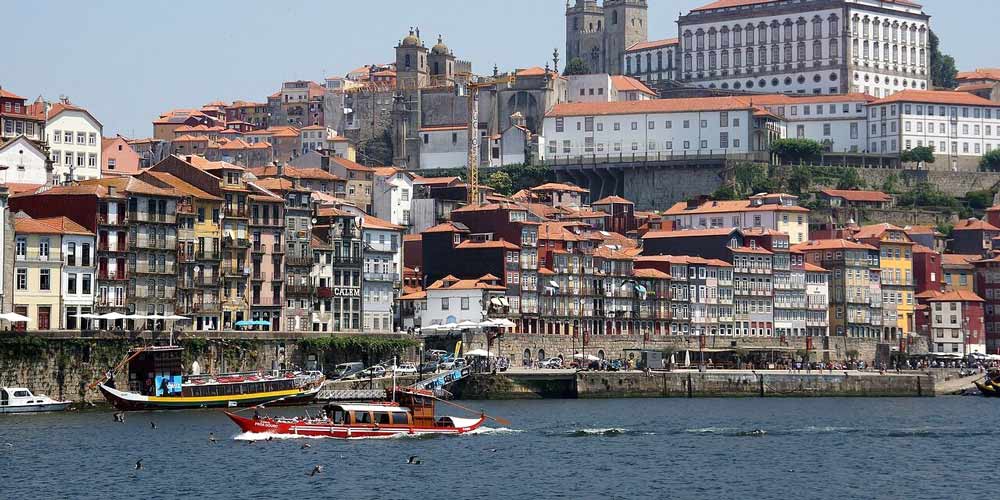 3/8

Don't miss Porto's legendary Six Bridges river cruise

You can't come to Porto and not experience the famous Six Bridges cruise. This classic boat trip down the River Douro gives you a chance to see the city sights and stunning natural landscape, plus it lets kids have a break from walking.

There's so much to take in on both riverbanks and Porto's bridges are even more impressive up close. Don't forget to keep an eye out for graceful Rabelo boats which have been used to transport wine along the Douro for centuries. And remember to arrive a little early to bag a spot at the bow, rather than inside the boat. In summer and early autumn, make sure you bring sun hats, SPF, water and snacks.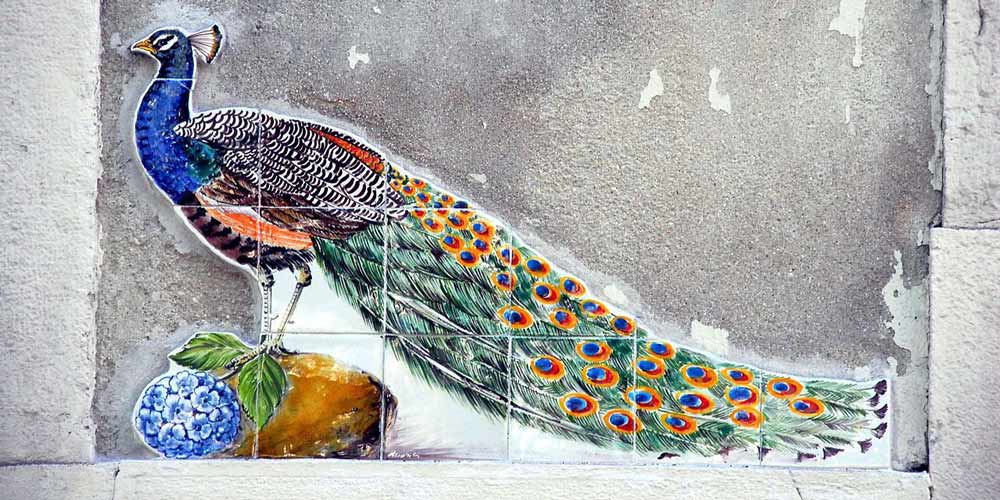 4/8

Street art walk: the ultimate urban adventure for older kids and teens

Take a walk through the city's winding medieval streets and you'll be greeted with the coolest murals at every turn. Porto has really embraced street art and is now home to some of the most amazing examples in Europe.

There's something very special about seeing a neglected older building brought to life with colourful, beautiful street art and it's sure to appeal to even the hardest-to-please teens. Strolling around  is good way to see the many murals, if you've time. Alternatively, take an off-the-beaten-track Porto tour with local guides to explore the street art and uncover plenty of other city secrets as well.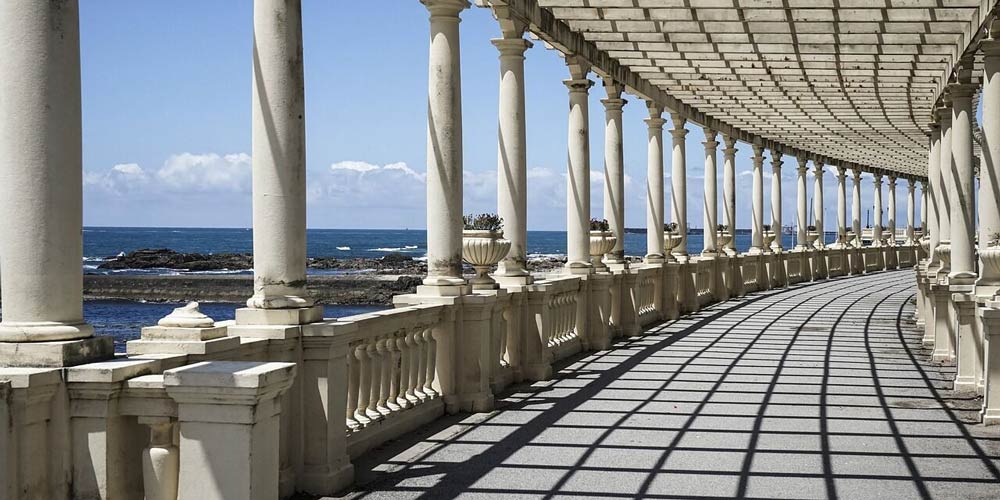 5/8

Foz do Douro: the elegant and beachy home of Sea Life Porto

It's hard not to fall in love with Foz, one of the most sophisticated areas in Porto. Stylish promenades, picturesque blue-flag beaches and to-die-for seafood are the order of the day here.

There's so much to keep the whole family happy here. Think about renting bikes and cycling along the coastal path. Making sand castles on the beach or lazing in one of the seafront cafes are another couple of must dos here. And don't miss sculpture-spotting in Serralves Park. Then there's Sea Life Porto, the city's impressive aquarium, which is home to everything from sharks to clownfish. Time your visit right and kids can watch sharks and rays having breakfast and get hands-on with curious creatures in the rockpools.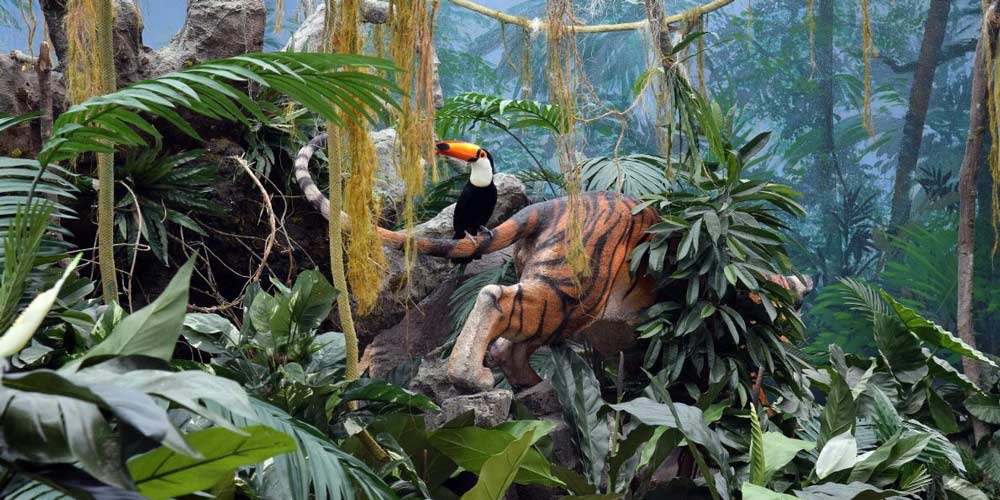 6/8

World of Discoveries: make like an explorer for the day in Porto

When the sun doesn't shine, head to World of Discoveries. Porto's interactive museum and theme park celebrates Portugal's legendary explorers and thrills kids.

Step aboard your own miniature galleon and enjoy the ride take a river trip through life-size re-enactments of countries explored during the Age of Discoveries. Travel through  India, China, Brazil and Japan mini-adventures. Learn about everything from what the sailors ate on-board to the maps they followed and the cannons they used. Then round off the day with a meal at Mundo de Sabores restaurant, which takes you on a culinary voyage from Portugal to Africa, India and more.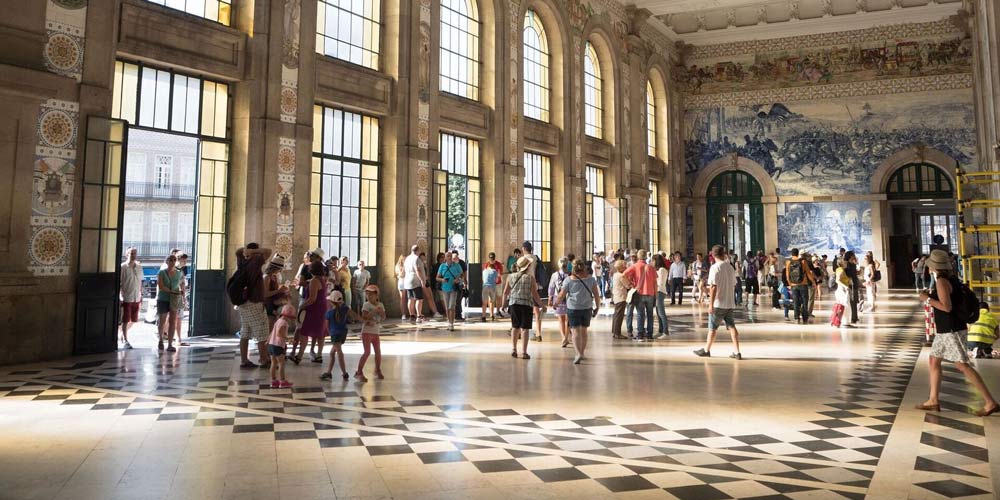 7/8

São Bento: one of the greatest European railway stations

There's so much more to Porto's main railway station than trains. Built in 1900, the building itself is beautiful, but it's the incredible tiles that make it really worth exploring.

Inside the station you'll find an unbelievable 20,000 hand-painted azulejos ceramic tiles, telling the story of Portugal's history. They depict everything from famous battles to royalty and stretch from floor to ceiling. The sheer scale of the display is pretty mind-blowing and it took 11 years in total to put the tiles in place. Kids can have fun making up their own stories and picking favourite scenes. Family-friendly historical walking tours of Porto always include São Bento and are a good way to pack some subtle learning into a city break.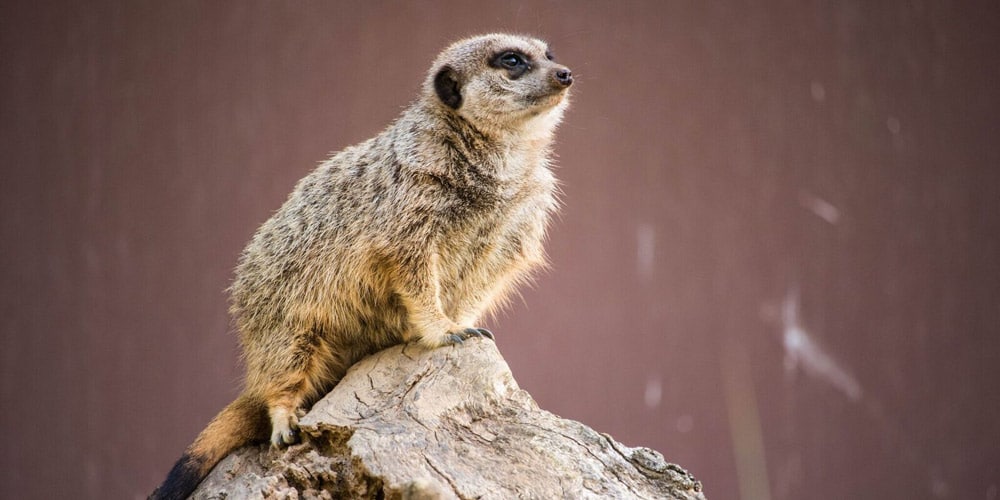 8/8

Zoo Santo Inácio: a walk through the Lion Tunnel is sensational

Get back to nature with a visit to Porto's biggest and greenest zoo. With a real focus on conservation, Zoo Santo Inácio is home to more than 800 animals across 260 different species, in beautifully created natural habitats where they're clearly happy and healthy.

There's also a packed schedule of daily demonstrations. So depending on when you go you can see reptiles and birds of prey up close or watch lions, penguins, otters and lemurs being fed. But whatever you do, don't miss the Lion Tunnel: a glass corridor where you can walk right through the lion enclosure!
How to plan a city break in Porto
How to get there
Direct UK flights to Porto from London, Manchester, Bristol, Liverpool and Edinburgh take from 2 hours, 20 minutes year round.
Don't forget to follow Family Traveller on Facebook and Instagram and listen to the Family Traveller Podcast for more travel ideas.
This article contains affiliate links. We may earn commission when you click on them. This does not influence our editorial standards. We only recommend products and services we believe will enhance your family travel experience.