Sponsored Content
Efteling Theme Park Resort is Europe's third-largest theme park, with unforgettable adventures for all ages. From total wonder in the Fairytale Forest, home to a host of well-known fairytale characters, to thrilling rollercoasters for older daredevils, whether you fancy screaming in the dark on Vogel Rok, racing your friends on the double-railed wooden coaster Joris en de Draak (George and the Dragon), or braving the park's newest dive coaster, Baron 1898, with its 37.5m freefall down a mineshaft at 90kph!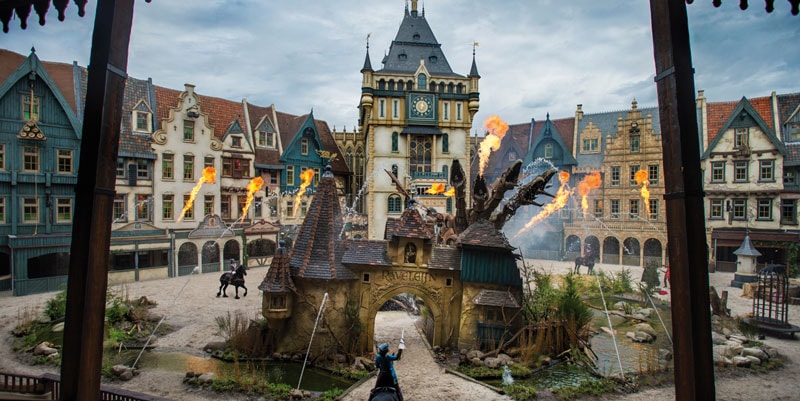 If that's all a bit much, gentler souls can glide through a dream world on Droomvlucht, take a spin in the Monsieur Cannibale Cauldrons, explore the maze, get spooked in the haunted house, watch the amazing Raveleijn live show, featuring a five-headed fire-breathing dragon, or stare in awe at Europe's largest water show, Aquanura – there's something for everyone, regardless of age.
One day is never enough, so consider a stay at the 4* Efteling Hotel or perhaps a lakeside lodge, woodland cottage or village square house at Efteling's Bosrijk Holiday Village, a short stroll from the park.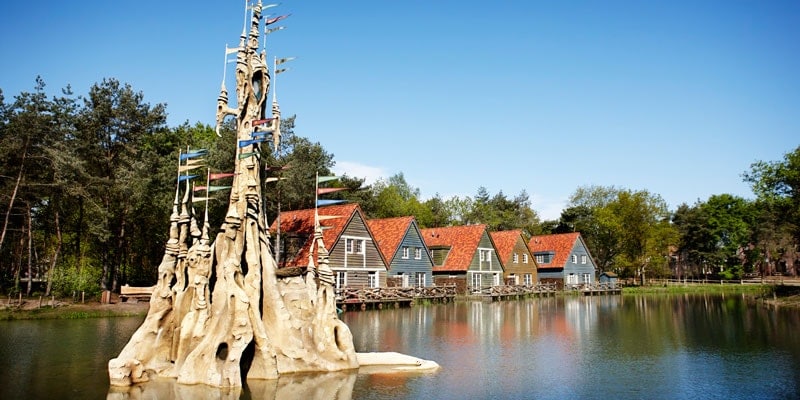 Top tip!
February half-term and Easter holidays are a great time to visit Efteling, as they are not school holiday time in Holland. The magical park will be free of queues but still as atmospheric as ever.
What's new next summer?
Symbolica – Palace of Fantasy
Efteling is to open its new attraction Symbolica – Palace of Fantasy in summer 2017, part of its 65-year anniversary celebrations. Symbolica is the largest and most expensive attraction built by Efteling to date. It will be a 'dark ride', an indoor attraction for the whole family, and will revolve around the interplay of reality, dream and fantasy. The host is Pardoes, Efteling's magic jester, who invites visitors to rediscover their imagination on an adventure through the magical hidden rooms of the palace.
Holiday Village – Efteling Loonsche Land
The new Holiday Village, Efteling Loonsche Land, a stone's throw from Efteling, on the edge of a nature district, opens its doors next summer. Hidden among the greenery you will find a 3* hotel and cosy holiday houses that guarantee a unique natural experience. There are 65 houses high in the trees, standing in water or partly hidden underground, covered by sand and heather. Houses can accommodate 6-12 people, making them perfect for multi-generational getaways.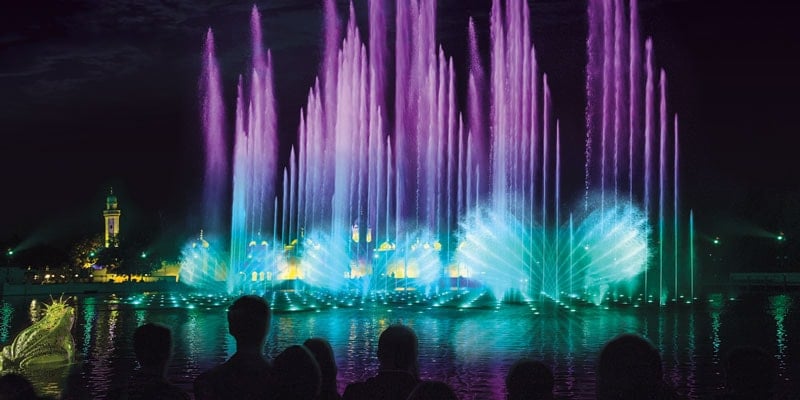 The Lowdown
How to Book
The Efteling Hotel is open 365 days a year and easily accessible from the UK. One night for a family of four (sharing a family room), with breakfast and two days' park entry, costs from £280. Enjoy a 15% discount when booking four months in advance.
If you prefer to book a package with a tour operator, Superbreak offers two nights at the Efteling Hotel for a family of four with breakfast, three-day park entry and return ferry crossing from Dover with DFDS from £780. Alternatively, travel from Hull from £1,009 per family.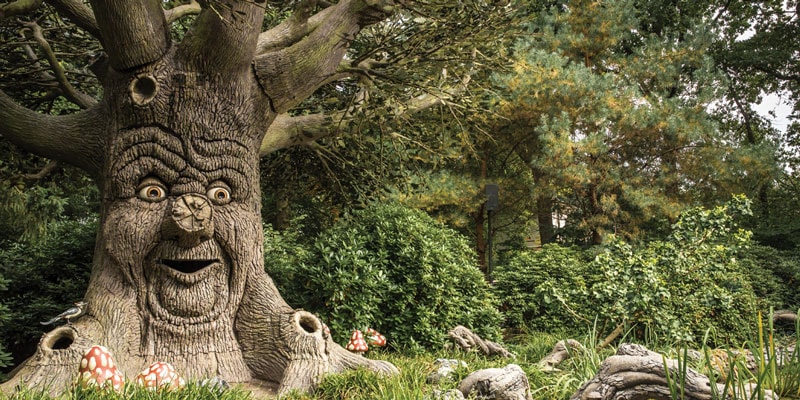 For more information and to book visit Efteling.