Family Traveller's Creative Director Emma Kirkham takes her family to Efteling amusement park in Kaatsheuvel, Netherlands to uncover the park's latest experience: an Aardman-themed attraction centred around a grumpy bear and an inquisitive squirrel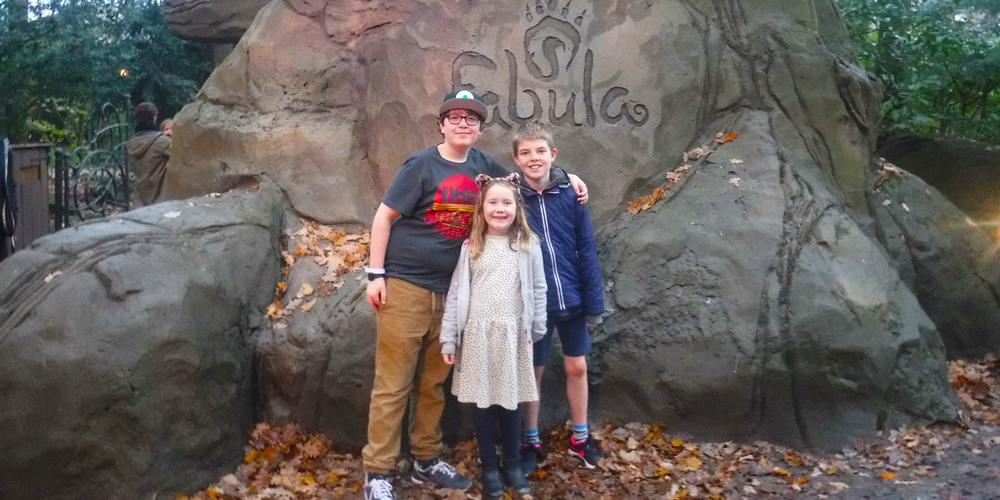 Set in a scenic woodland environment, Efteling is the Netherland's largest theme park and is bursting with exciting rollercoasters, spectacular shows and magical, fairytale-themed attractions. While relatively unknown among British families, Efteling is a fabulous attraction, perfect for a family weekend trip or a week long stay.
Now, the Dutch national treasure has collaborated with Aardman – the beloved creators of Wallace and Gromit – to bring The Bear & the Squirrel, an immersive 4D film involving smells, water and wind effects. 
Having already collected a number of awards, it marks the first major venture into the theme park market for the British animation studio and, as huge fans of everything Aardman, we were thrilled to be invited to give our verdict.
Before setting foot in the cinema, our children Noah, 13, Ed, ten, and Bea, seven, had plenty of time to explore the wonderful world of Fabula, the theme park's latest attraction that has the CGI film as its centrepiece.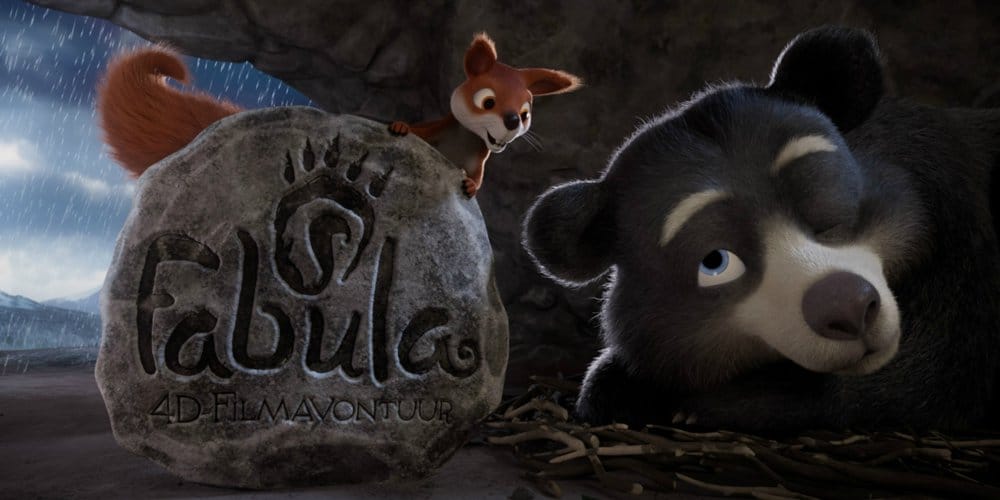 Fabula boasts an indoor playground and restaurant, complete with an ice slide, jungle climbing nets and a Savannah Bar where we eat the most delicious banana cake.
Sufficiently full, we passed through a cave before arriving in the theatre, settling down together under the canopy of a giant tree to enjoy the eight-minute film. 
The Bear & the Squirrel follows the story of a grumpy young bear with a reluctance to share and an aversion to being disturbed by any of the other animals in the woods.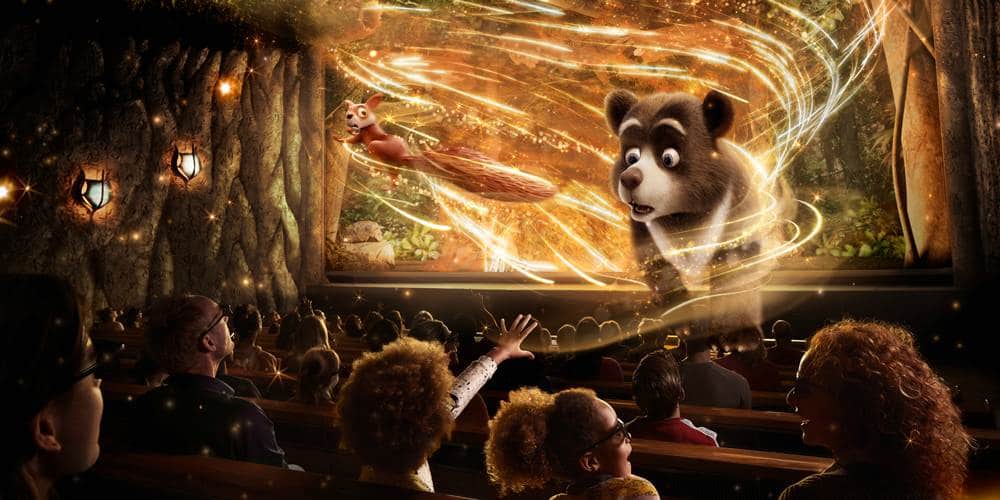 One of Efteling's favourite characters, Klass Vaak (also popularly known as Mr Sandman), decides the bear needs to be taught some important life lessons by taking him and an inquisitive squirrel on a magical tour around the world. They visit a jungle, savannahs and even the bottom of the ocean.
The 4D effects were spectacular and we were all more than happy to be sneezed on by the squirrel, bounced around in our seats by the bear and even farted on by an ostrich. The whole experience had us all ducking our heads and letting out squeals of delight in equal measure.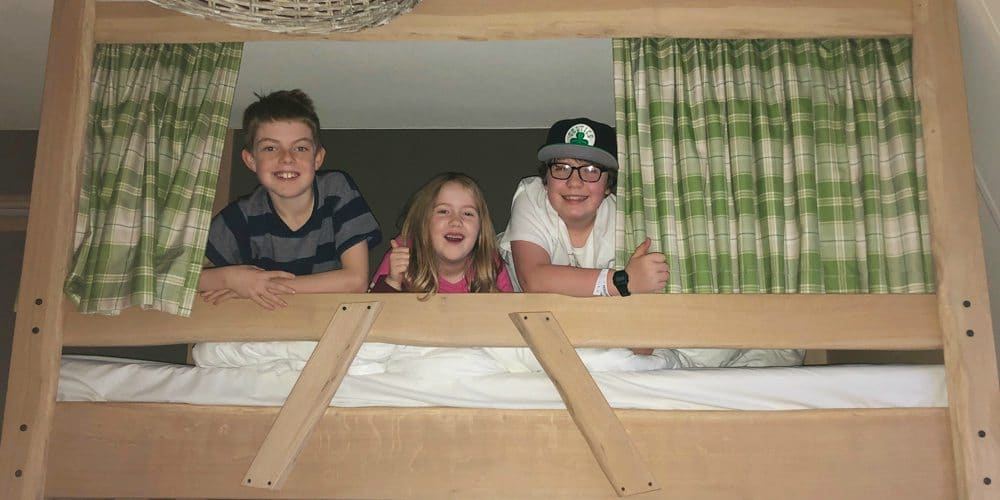 It took us less than three hours to drive from Calais to Efteling, located in the south of the country, and the park is open all year round. 
We stayed at the spotlessly clean and reasonably priced Loonsche Land Hotel, set in the surroundings of a forest and just a fifteen-minute walk (or an even shorter shuttle bus ride) from the main entrance. Alternatively, you could do as the Dutch do and hire a bike from reception and cycle there.
The lowdown
Where to stay
A two-night stay in a room for two adults and two children in the Efteling Loonsche Land Hotel, including breakfast and three days in the park, costs from £496 (early booking – based on staying from 17th-19th August 2020)/£583 (standard – based on a stay from 12th-14th April 2020).  
How to get there
Eurotunnel Le Shuttle runs up to four departures per hour, with daily crossings from Folkestone to Calais. Return Eurotunnel Le Shuttle tickets are priced from £73 (based on departing on 12th April and returning on 14th).
Find out more and book your stay at Efteling