Sponsored Content
Family boating holidays aren't just the next new thing, it's 'the' thing and the reason is simple: anyone can do it. Turns out that all the old myths about skills and experience are just myths after all and – unless you're planning to enter the Vendée Globe – all you need is a well-formed spirit of adventure, the right waterway and the right boat.
Now that's cleared up, the next step is deciding what and where. Le Boat are Europe's number one boating holiday company specialising in self-drive family cruises for beginners on some of the world's loveliest canals and rivers. So who better to take you boating for the first time? Here are a few of their top recommendations for 2017.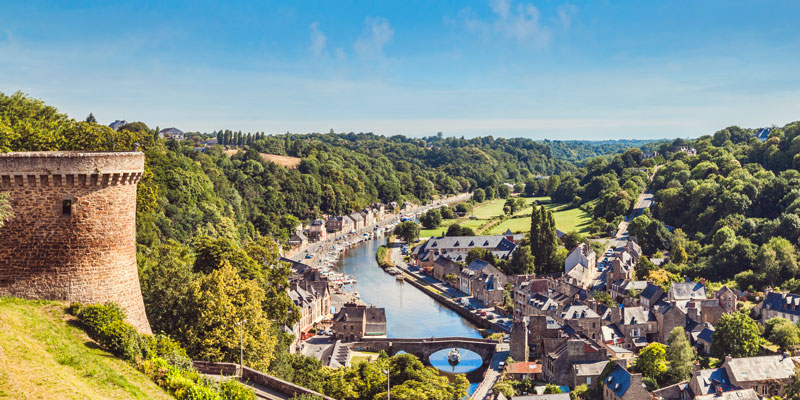 1/5  

Brittany

Brittany's a good choice for a first-time family boating holiday. It's an iconic French maritime region – even the famous stripy Breton jumpers are officially called, 'marinière'. The mighty Nantes-Brest Canal stretches for 385km from coast-to-coast and almost every one of its 238 locks are manned. And the only real skill you need is an ability to resist stopping every few kilometres to go sightseeing.

That said, there are sights you won't want to miss and sorting out the must-sees from the maybe-next-times is made considerably easier with Le Boat themed cruises. Some are more suited to cultured couples, but most work wonderfully for kids.

Nantes is a brilliantly child-friendly city from the steampunk craziness of Les Machines de l'île to Musée Jules-Vernes and year round events at Le Château des Ducs de Bretagne – shopping Passage Pommeraye is in the must-do category here too. Cruise the region in summer and join in dozens of local festivals from enchanting Fête de la Saint-Laurent at Blain to Rennes' Les Tombées de la Nuit in July and August. Or discover Brittany's Celtic connections on a detour round Morbihan.

On a practical note: Brittany's easy to reach by ferry and Le Boat has three regional bases so if you bring your car it can be dropped off and waiting for at your final port of call.