Put Puglia on the family wish list. It's the region in south east Italy that's as sunny as the south west but a lot less busy, even in summer. And uncrowded places where social distancing comes naturally could be just what you're looking for when we can tentatively start to travel again.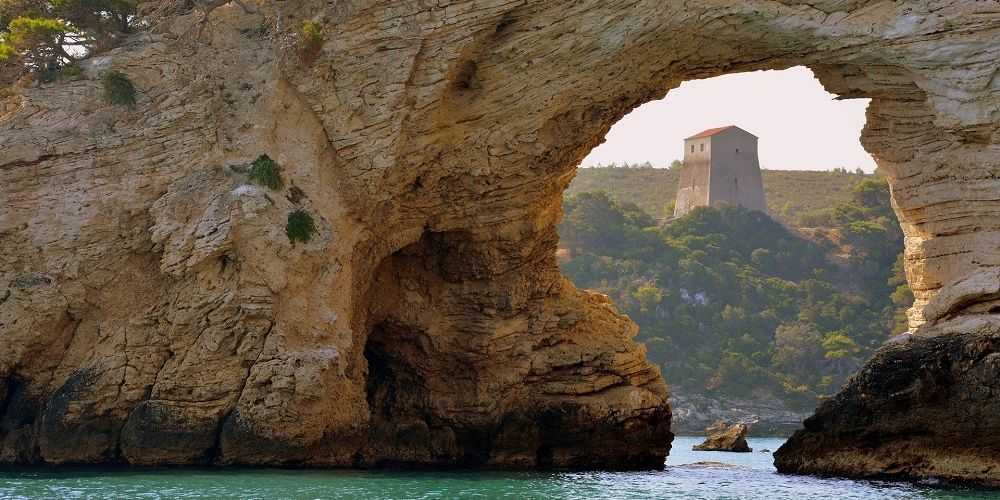 Italian families love Puglia for giving them the choice of Adriatic or Ionian coastlines and warm and sunny weather on either. They've long been smitten with the region's fantastic seafood, as well as its wonderful olive oil, not to mention wine festivals, incredible Gargano National Park, handmade Salento sandals, trulli architecture, and the undeniable fact that holidays in Puglia are quite a bit less expensive than elsewhere in southern Italy – reason in itself for home-grown travellers to head here in summer.
Happily, for non-Italian families, Puglia's almost as easy to reach from the UK as it is from Rome: direct UK flights to Brindisi and Bari on the east coast take less than three hours. Touring about the region is a cinch too, although you might be tempted to stay put in eastern Puglia once you set eyes on its iconic medieval cities, pretty villages and uncrowded, sandy beaches along the Marina di Ostuni coastline.
Puglia has places to take your breath away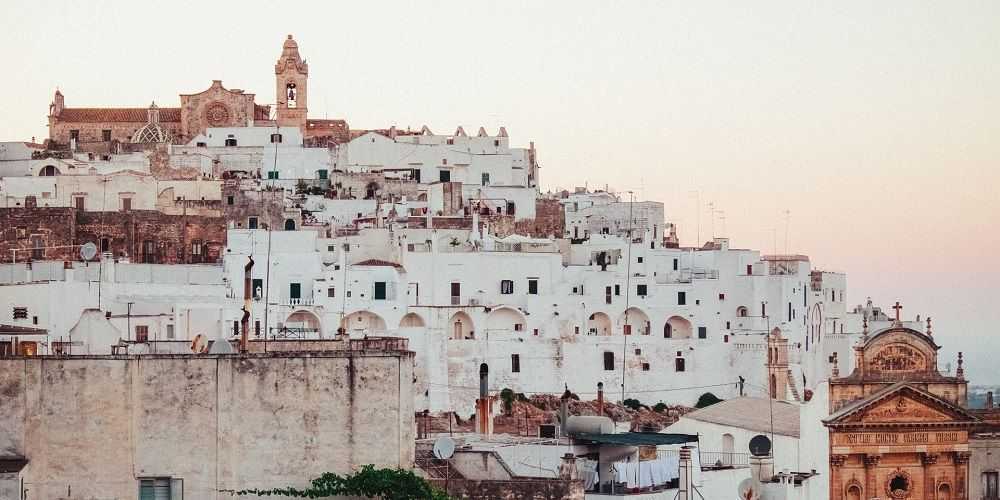 Ostuni
Even if Ostuni was the only city you visited in Puglia, you'd go home happy. Known as La Città Bianca, or White City, it's one of the loveliest in the region, looks remarkable from a distance, and completely captivating at close range. Climb up to the 15th century cathedral at the top, and you can see all the way across plains of olive groves to the glimmering Adriatic. Then wind your way down, slowly. Kids love the mighty stone staircases, and it's guaranteed they'll want to stop every two seconds to check out quaint artisan workshops, tiny shops and cute little cafés. Don't miss the Saturday morning market on the edge of town, it's as traditional as Ostuni's cobbled streets and medieval houses, and definitely not just for tourists.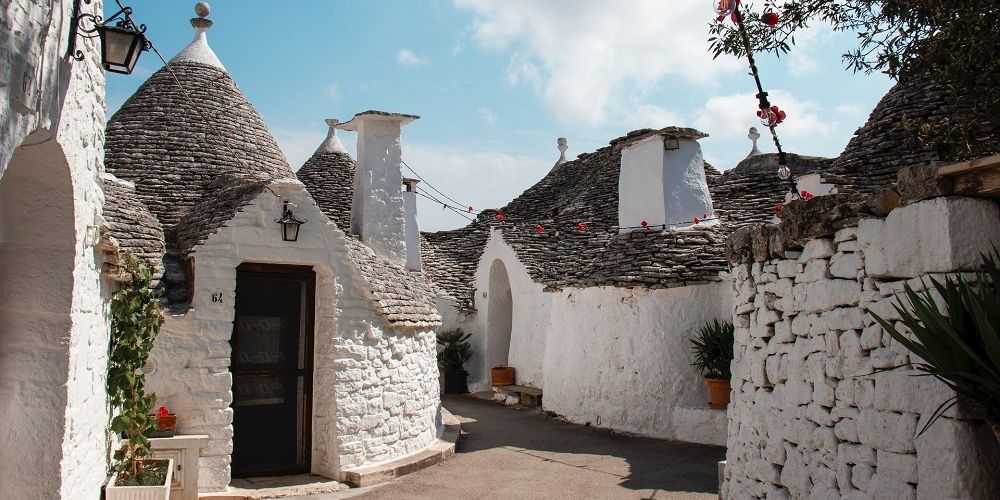 Alberobello
Of all Italy's 53 UNESCO World Heritage Sites, few are more delightful than the historic beehive shaped, trulli houses of Alberobello: if you didn't know their design was purely practical, you could easily believe they'd been built for enchantment alone. There are 1400 trulli homes in Alberobello and no cars, so the experience of walking around the town's narrow streets is even more of a fairy tale for kids. The Instagram potential's pretty much endless. And, just to add to the magic, the local gelato is almost as famous as the architecture. 
Ceglie Messapica
Another Città Bianca, and one of the region's oldest cities, Ceglie Messapica is just a short drive west of Ostuni. It contains quite a few of Puglia's best-loved restaurants and is well worth a visit.
Carovigno
Puglia is famous for its olive groves, and Carovigno claims to produce the best of all oil in the entire region. With no less than 14 historic towers and a surprisingly grand castle, it's the perfect little town to stroll around on a sunny afternoon when you want a break from the beach – the coast is only 10 minutes' drive away.
Adriatic beaches are amazing in Puglia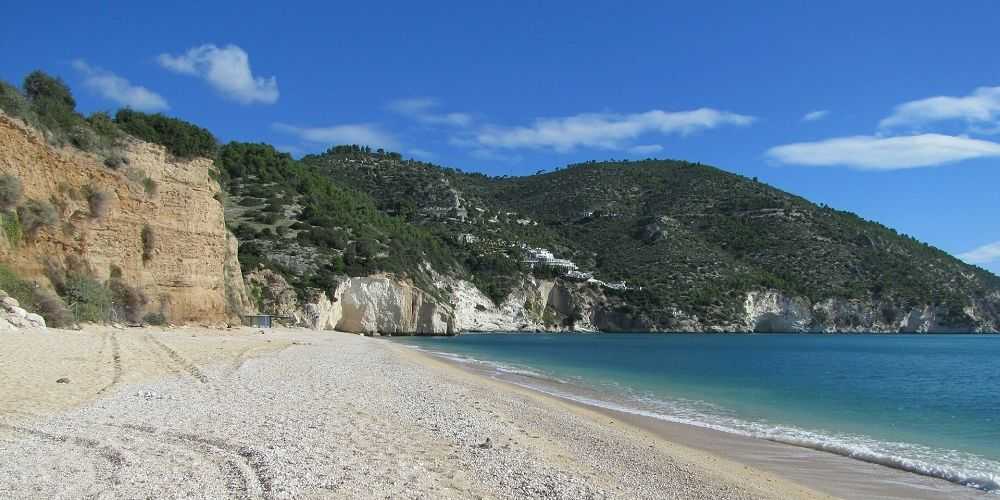 One of the world's bluest and clearest seas, the Adriatic gives any of its coastlines a natural advantage, so you can confidently expect spectacular beaches along the 20km length of the Marina di Ostuni coast in Puglia. What might comes as more of a surprise is how easy it is to find space on the sand here, even in sultry July and August. For serenity, impressive dunes, and masses of space for younger kids to play, Lido Morelli beach is tucked into Dune Costiere Natural Park, 20 minutes north of Ostuni. Torre Santa Sabina's combo of Knights Templar legends and brilliant water sport beaches is teen heaven. Costa Merlato has coves for trapping wonderful Puglia sun, and cute Quarto di Monte beach is the one for sunsets and laid back beach bars.
But, if you want all great beachy things in one place, Villanova is the seaside resort that manages to cover all bases, and bring a fair bit of ancient heritage into the equation too – swimming in the shadow of Castello Villanova is an experience in itself.
Puglia is an all-round adventure for kids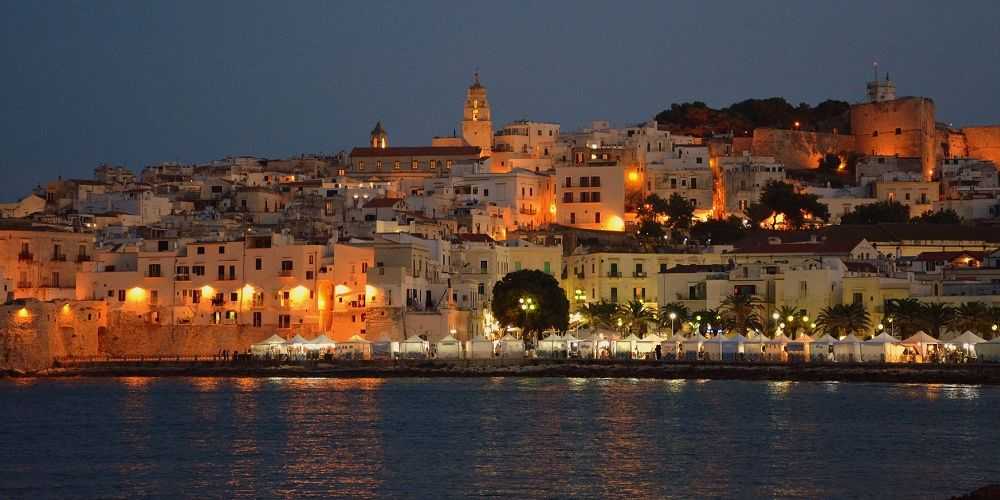 Between enormous, sandy beaches, dramatic history and wonderful weather, Puglia is endlessly entertaining for kids without even trying. But if you feel like making a little effort, here are just a few places to expand your fun horizons:
Acquapark Egnazia, just north of Villanova, is one of the region's biggest waterparks. Open all summer, it's packed with huge pools, rides, chutes and slides, plus splash-around space for toddlers, and grown-up spa space too.
Torre Guaceto Marine Reserve lies between Brindisi and Villanova. Fun for walking and cycling on well-marked paths, it's also one of the best areas in Puglia for guided snorkelling expeditions.
Half an hour north of Ostuni, Zoosafari Fasonolandia is part drive-thru safari park, part amusement park, part heritage park, and enough excitement to fill a full day easily.
Young cavers will love a dramatic underground trek through the labyrinthine caverns of Castellana Grotte, 45 minutes north of Ostuni – a cool adventure for sunny afternoons.
Lido Sabbia D'Oro, just south of Ostuni, is the perfect family beach for heaps of water sports, lively cafés and wonderfully safe seas for young swimmers.
Looking for UK summer staycation ideas? Find 12 magical places to add enchantment to your UK holiday plans. And don't forget to follow Family Traveller on Instagram and Facebook and tell us where your family wants to go when we can all go anywhere again.