Sponsored Content
It's traditional to call Cortina d'Ampezzo, 'the queen of the Dolomites', and if this winter's line up of exciting events is anything to go by, the historic nickname is as well deserved today as ever.
From the fresh take on design at Fashion Weekend in early December right through to hosting one of Europe's most challenging nocturnal running races in late February, Cortina is more than living up to its reputation as a chic, festive, thrilling and amazingly family-friendly resort this winter.
So if you're tempted by the thought of a family holiday in the Dolomiti Superski area, but want more than just exceptional skiing, have a look at what's happening off the slopes in Cortina d'Ampezzo.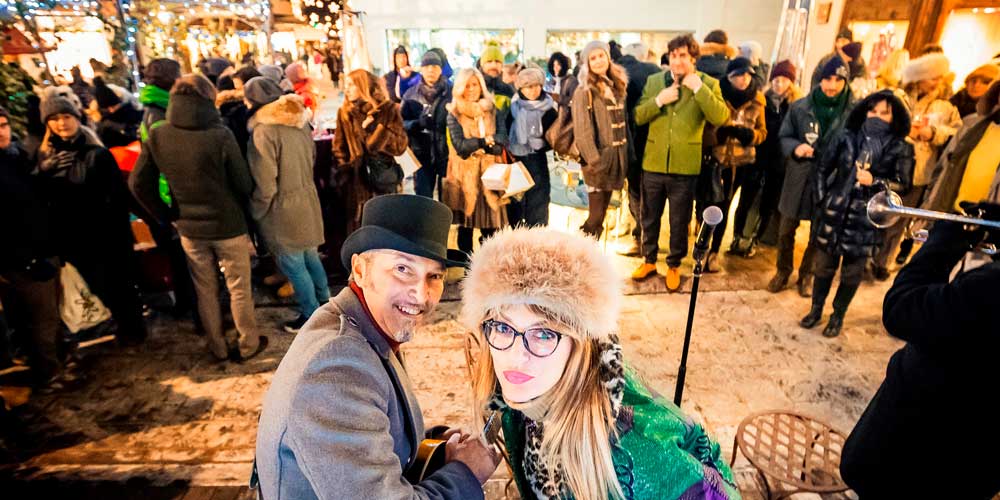 photo credit: www.bandion.it
1/6 

Cortina Fashion Weekend, 7 to 9 December 2018

If you normally wouldn't put high-fashion on your family to-do list, let Cortina Fashion Weekend gently persuade you to change your mind this December. It's incredibly glamorous, of course, but it's also in aid of UNICEF, and there are plenty of enchanting activities for kids, alongside moments to gasp in wonder at couture creativity.   
Family-friendly highlights
Celebrate the launch of Winter Season 2018 and see the city's dazzling festive street decorations lit up for the first time.

Take to the streets for Cortina Fashion Night, stroll the stores; sip cocktails; meet celebrity bloggers and influencers, and have a sneaky peek at what's new – and set to be big – next year.

Catch a Flash Mob eco-performance by the young team from Cortina Energym.

Adopt a Valentino-attired Pigotte Doll in aid of UNICEF and offset the more self-indulgent side of Cortina Fashion Weekend.
When Friday 7 December to Sunday 9 December 2018
Where Various locations in and around Cortina d'Ampezzo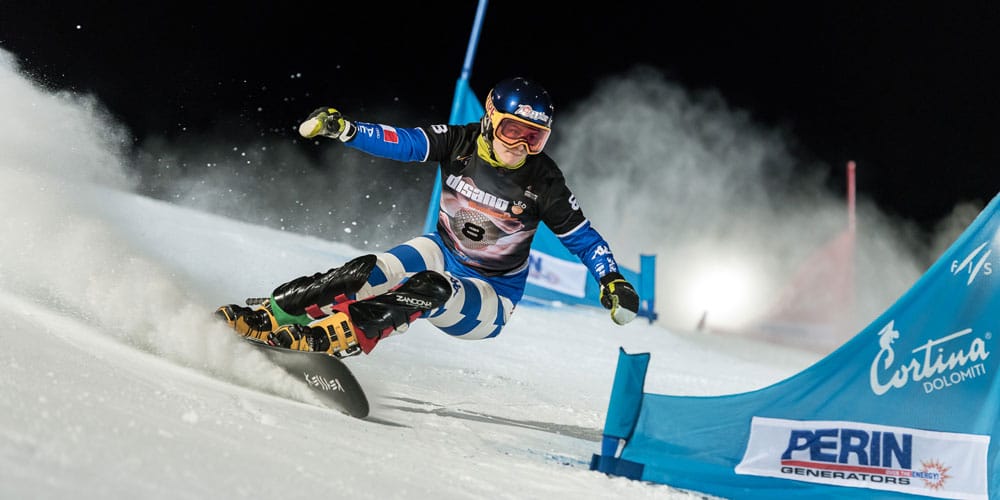 2/6 

FIS Snowboard World Cup, 14 to 15 December 2018

Anyone, from tiny wannabes to seasoned shredders, can look forward to an amazing weekend at the Faloria Ski Area this December. When kids aren't gazing in awe-struck admiration at world-class boarders competing their hearts out, they've exciting events of their own to take part in; as well as after-parties for older teens; glittering award ceremonies, and enough food, music and fun to keep everyone entertained.
Family-friendly highlights
Celebrate the colourful annual opening of the Faloria Cable Car.

BRING KIDZ TO THE SNOW is back and giving under 14s their very own chance to 'race like pros' and win prizes, all day Saturday.

Be there at 7pm on Saturday for the after-dark 'finals' which make this amazing event so unique.

Everyone's welcome at the fabulous Faloria Refuge After-Party on Saturday night.
When Friday 14 December and Saturday 15 December 2018
Where The Faloria Ski Area, Cortina d'Ampezzo.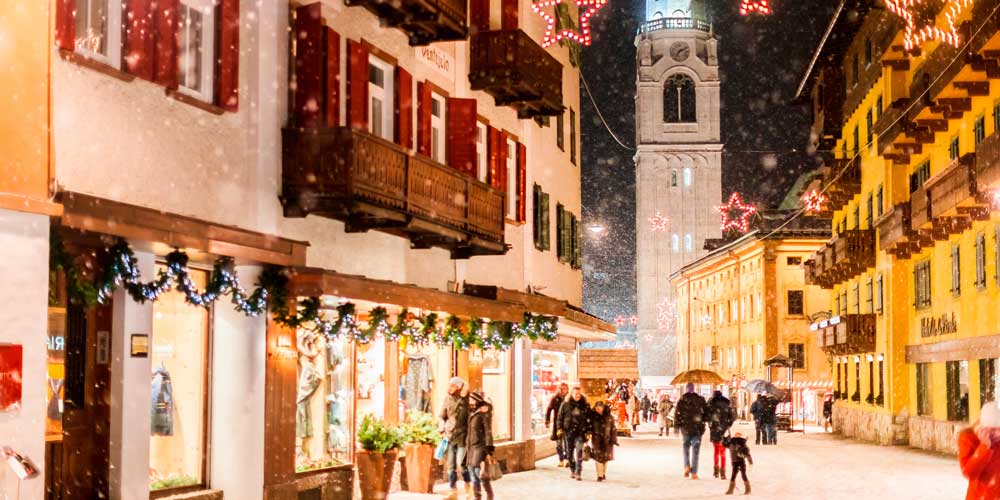 photo credit: www.bandion.it
3/6 

Christmas in Cortina d'Ampezzo, mid-December to 6 January

Cortina d'Ampezzo celebrates Christmas like a true Italian, which means plenty of festivities, stacks of family events, children at the heart of everything and dazzle on everything from street decorations to shop window displays. And if all that isn't quite magical enough, there's always snow, snow and more snow to complete the captivation.
Family-friendly highlights
Cortina's Christmas Market favours the great Alpine traditions of pretty stalls, delicious treats, spiced wine and heaps of charming artisanal goodies to browse.

Make up some festive family traditions of your own in and around Cortina this Christmas, Dolomiti Superski is a great area for dog sledding adventures, horse-drawn sleigh rides and fun snowshoe mini-treks with kids.

Shop windows on pedestrianised Corso Italia in the heart of Cortina transform themselves into miniature works for the festive season, and even 'just looking' is captivating.

Don't miss the fabulous fireworks over the enchanting rooftops of Cortina at midnight on New Year's Eve.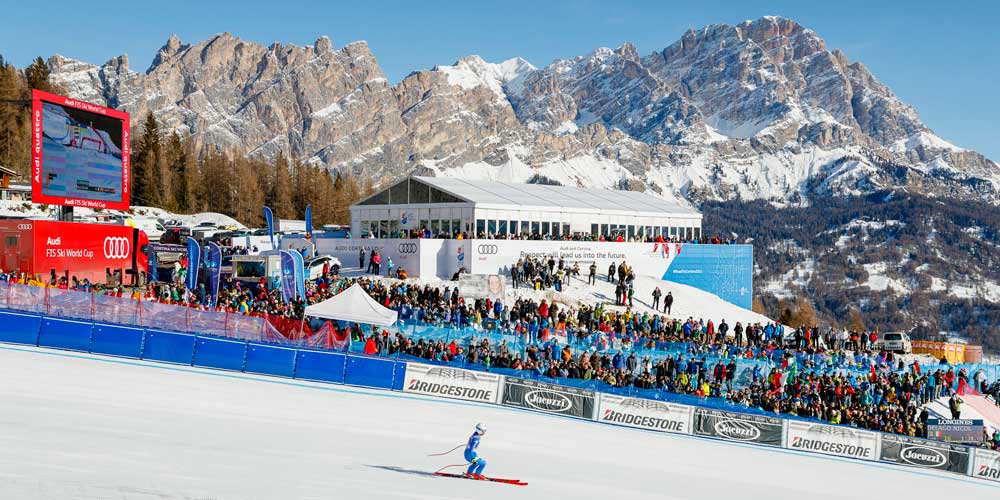 4/6 

FIS Women Alpine Skiing World Cup, 19 to 20 January 2019

For two thrilling days every January, the Queen of Speed meets the Queen of the Dolomites and Cortina d'Ampezzo is transformed into the world capital of skiing for an entire weekend. Catch a slope-side buzz from the races, don't miss the glittering award ceremonies, and leave plenty of time to give all the colourful add-on events your full attention.
Family-friendly highlights
Friday evening's Bib Pickup is a parade of ski superstars, and the perfect time for little future champions to collect selfies – or autographs.  

Catch RDS Radio on Piazza Angelo Dibona for music, entertainment and special guests, from 4.30pm on Friday and Saturday.

Don't miss the Winter Country Festival all weekend; live music in Cortina's cafés and pubs on Saturday evening, and the spectacular concert on Piazzetta Janbo at 9.30pm on Saturday.  

Soar 100 feet high over Cortina d'Ampezzo in a hot air balloon. It's sponsored by Audi, anchored safely to the ground, and the views promise to be sensational. Friday, Saturday and Sunday, 10am to 12.30pm and 2pm to 4.30pm.
When Saturday 19 January to Sunday 20 January 2019
Where Olympia delle Tofane, Cortina d'Ampezzo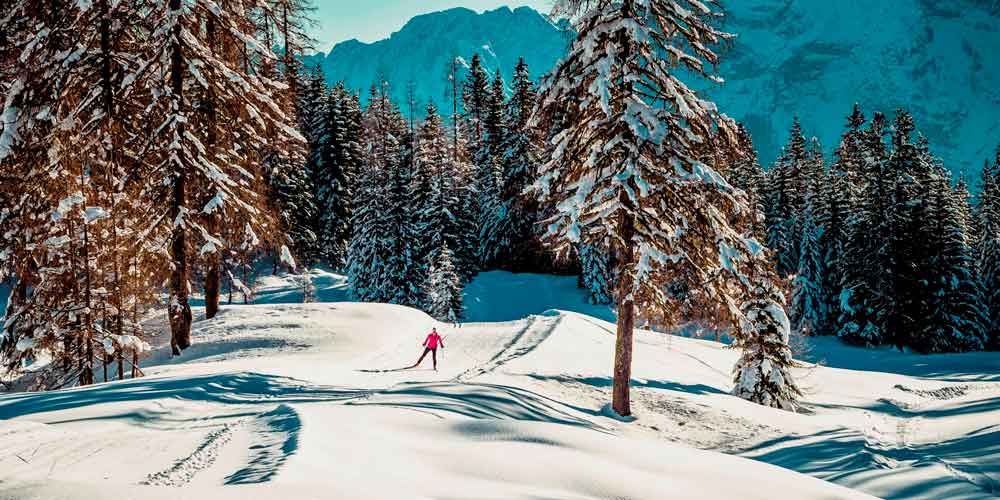 photo credit: www.bandion.it
5/6 

Granfondo Dobbiaco Cortina, 2 to 3 February 2019

When you hear any race described as one of the 'world's most beautiful', you have to know more. Granfondo Dobbiaco Cortina is a Nordic Ski race like no other, takes place along the stunning route of the old Dolomite Railway, and even if you only catch a glimpse of the skiers in action, it's a pretty spectacular sight to behold.
Family-friendly cross country fun
Scuola Sci Fondo Cortina organises moonlit cross-country ski treks, with dinner in a local mountain hut as a reward for your efforts.  

If you want to train your future champions, Scuola Sci Fondo has a playground dedicated to teaching kids Nordic Ski basics.  

When it's not being used for the 'world's most beautiful race', you can ski the 12km long Ex Ferrovia delle Dolomiti (Dolomite Railway) cross country trail with local guides.  
When Saturday 2 February to Sunday 3 February 2019
Where The old Dolomite Railway route, Cortina d'Ampezzo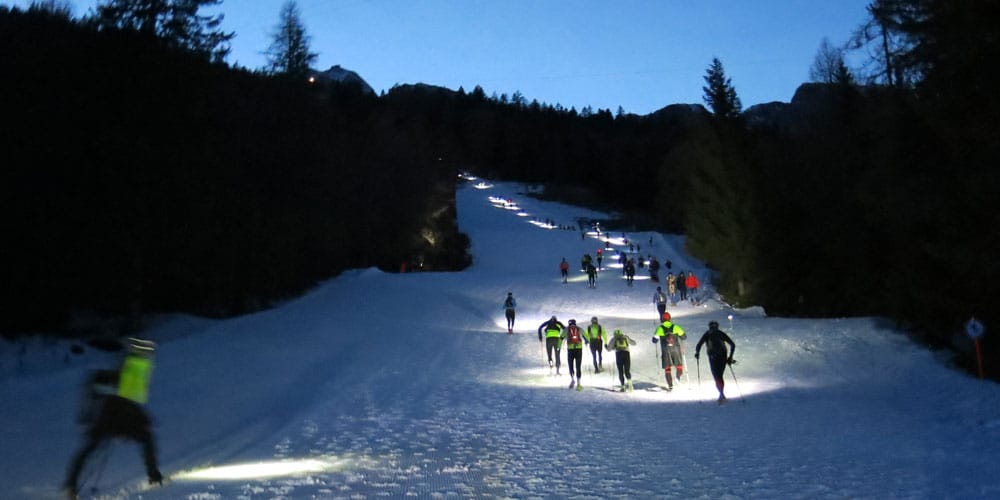 photo credit: Colli Dino
6/6 

Cortina CAI Snow Run, 23 February 2019

If you think skiing in the Dolomites is challenging in late February, try running on snowy slopes, with nothing but a head torch to light your way. Or just head to Cortina d'Ampezzo and show your support for the tough types who will be making it their mission to run 17km in under four and a half hours, after dark, next February.
Fast facts about the Cortina CAI Snow Run
Runners can choose the full 17km trail (to be completed in under 4.5 hours) or go for the 9.5km mini-trail (completed in under 2 hours).

The race starts at Cortina's legendary gothic bell tower on the Corso Italia, and it's completely nocturnal – head torches essential.

Last year's 17K was won by Andreas Irsara with a time of 1:47:56.

Registration for the Cortina CAI Snow Run opens on 15 November 2018.
When Saturday 23 February 2019
Where Starts at the bell tower on Corso Italia, Cortina d'Ampezzo
Find out more about the Cortina CAI Snow Run in Cortina d'Ampezzo
Lowdown
Where: Cortina d'Ampezzo is part of the Dolomiti Superski area in northern Italy.
How to get there: Direct UK flights to Venice Treviso Airport, two hours, year round. Cortina d'Ampezzo is two hours drive north of Treviso Airport.