Amanda Statham predicts that Feuerstein Nature Family Resort in the South Tyrol mountains will be the blueprint for family hotels of the future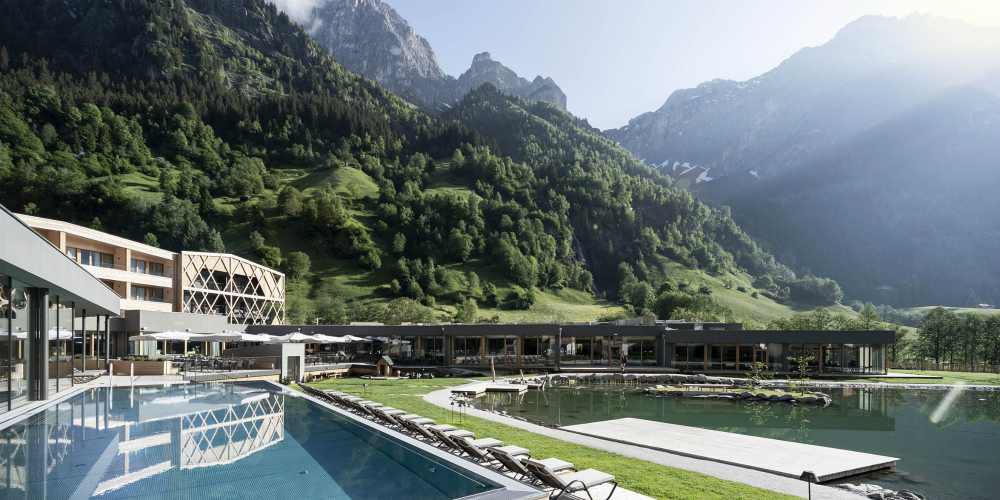 Feuerstein Nature Family Resort looks exactly as it sounds; a low-built wood and stone resort barely visible above the tree line in the jaw-droppingly beautiful Pflersch Valley, lined with mountains, waterfalls and meadows. To reach this natural paradise for kids, we flew to Innsbruck from where it was a 35-minute transfer, meaning the whole journey took less than four hours. 
Owner Peter Mader dreamt of creating a hotel immersed in nature that's fun for children and parents and boy, did he deliver. Scandi-sleek interiors make it feel sophisticated, yet there are plenty of child-friendly touches all around. In particular, the play area in reception is a godsend if you arrive with tired, cranky kids who would rather lie down on the floor than queue to check-in.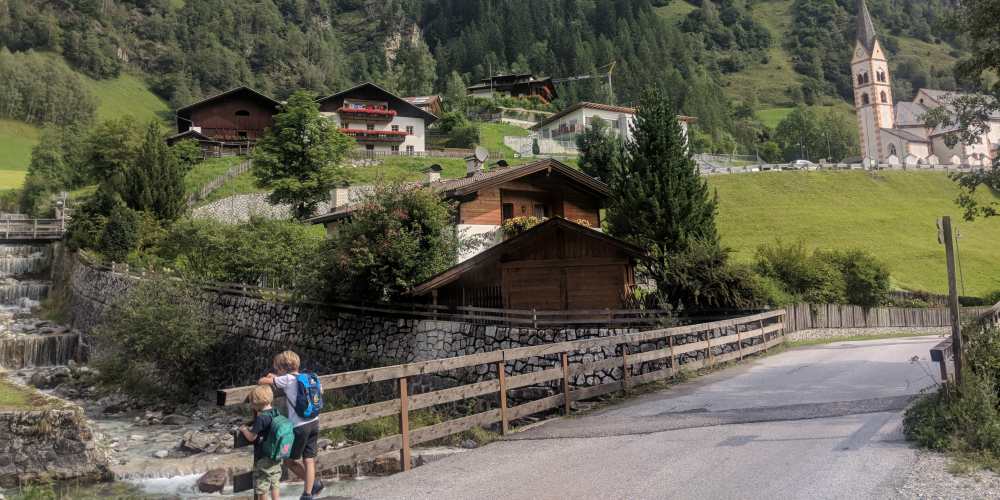 We visited in summer, with mornings spent hiking to nearby waterfalls, reached via pretty Alpine villages and hopping across fast-flowing streams, and afternoons spent playing in the hotel's natural swimming lake, catching frogs and making endless trips to an island on a raft pulled by ropes. 
In wintertime, the resort is blanketed in snow and morphs into a winter playground, with practice ski slopes accessible straight from the hotel, or hop on the free shuttle bus for a five-minute ride to Ladurns resort, with its 15km runs and excellent Fichti Kinderland Ski School.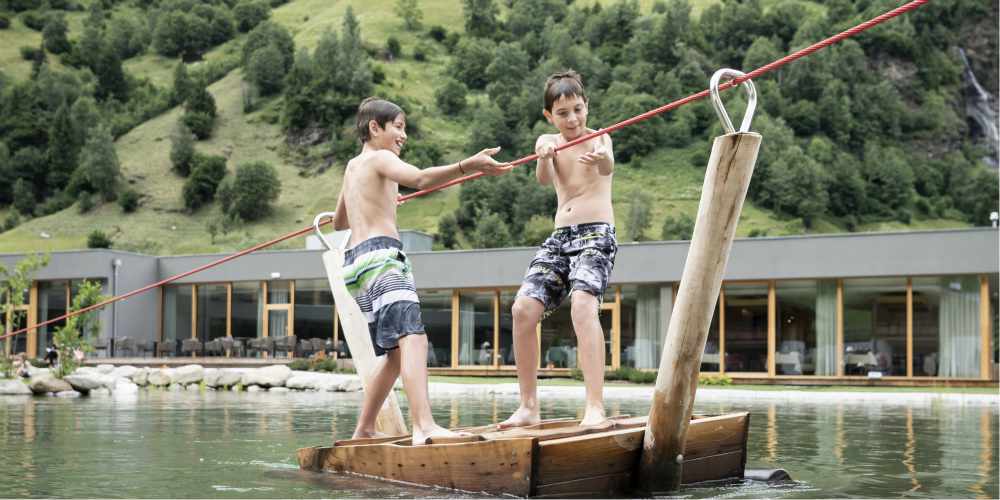 Year-round fun comes in the form of Feuerstein's four heated swimming pools, including a gorgeous infinity pool reached by swimming through automatic sliding doors (a source of constant amazement for kids) and an activity pool with enormous enclosed slide complete with a timer on the wall to see how fast you descend.
At night, five-course meals (think regional, seasonal dishes like spinach-filled ravioli and wiener schnitzel with wild berry sauce), are served in a modern restaurant, yet are a true family affair. A wine tasting area and help-yourself ice-cream station caused much excitement to different generations and even babies are well catered for here, with a menu of blended food on offer for diners yet to grow teeth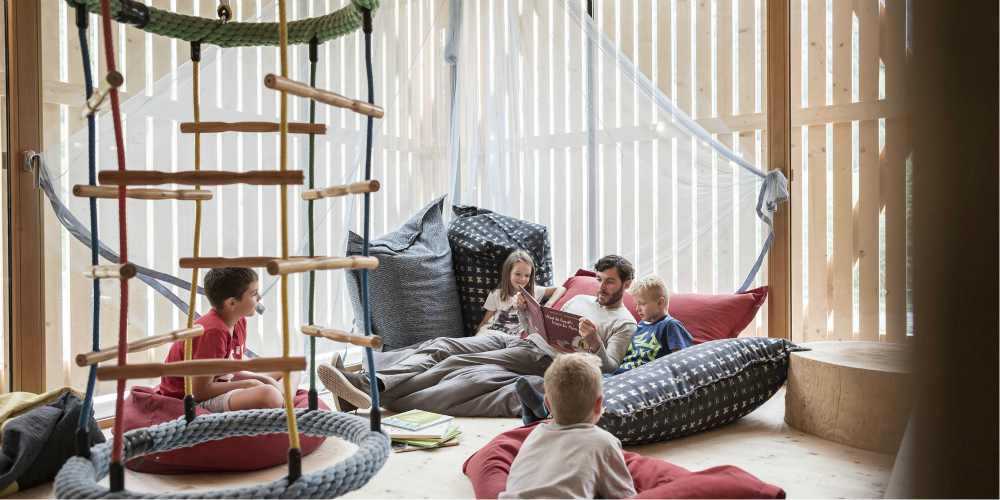 Up to seventy hours of childcare (up to the age of 16) per week means parents get the chance to relax on a lounger or book a massage in the Mountain Spa, safe in the knowledge their kids are enjoying treasure hunts, hikes to rivers and toasting marshmallows around a fire pit. A painting studio, indoor sandpit and play barn complete with dressing up area and hayloft for jumping into provide fun on bad weather days. Teens can get involved in football tournaments, climbing, rafting and even overnight camping trips.
Our long weekend passed by in a blur as we enjoyed a family climbing session and a woodcraft workshop, emerging with basic hand-made guitars and proud faces. Time ran out for e-biking and using the painting studio, but a refreshing lack of screen time for all ages meant we departed feeling healthier and happier than we had in a long time.
The lowdown
Getting there 
Return flights to Innsbruck with easyJet cost from £38.10.
Where to stay
Double rooms at the Feuerstein Nature Family Resort cost from £119.50 per person, per night; family room (sleeps from two to five people) from £147 per person, per night, including breakfast, afternoon snack and dinner.