TV and radio presenter Katy Hill travels to Tuscany in Italy with her kids and shares her top tips for things to do as a family.
Cortona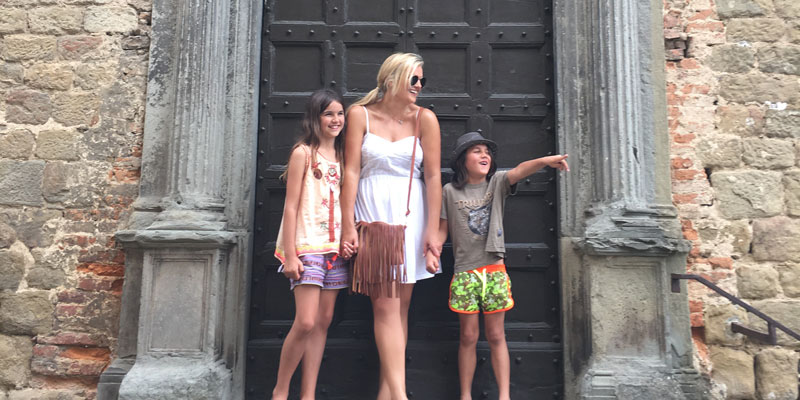 The stunning hilltop town of Cortona is a must for anyone visiting the Chiana Valley in Tuscany. Enclosed by stone walls, the city is 2000 feet above sea level and boasts spectacular views of the surrounding valley and lake Trasimeno. The town centres around the Piazza della Republica with its imposing and iconic Town Hall overlooking the square.
The streets of Cortona are the perfect setting for afternoon perambulations, browsing the gorgeous boutiques before sitting down for an espresso for the parents, gelato for the kids and watching the world go by.
Top tip
Don't forget to check out Villa Laura, the famous villa in the rom-com Under the Tuscan Sun. Villa Laura is a beautifully restored 17th century estate just outside Corana's city walls. The property dates back to 600 AD and has been built on over the centuries. Various events and workshops are held there, including cooking, crafts and truffle hunting.
Florence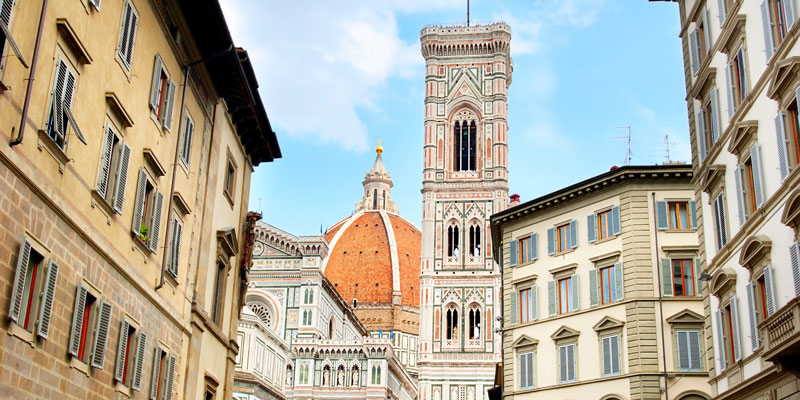 We had a magical day in Florence. It's steeped in history, yet reasonably easy to explore on foot, which is always a bonus for a family. We ambled, ate gelato and took in the sights and main attractions. Years ago my husband Trey bought me a necklace from the Ponte Vecchio, so we were excited to return with the kids, amble across and admire the padlocks lovers had left to ensure their return.
My son Akira become obsessed with getting a marionette Pinnochio puppet, who, according to The Adventures of Pinnochio, was carved by Geppetto in a village near Florence, hence the streets are lined with stalls selling all number of puppets.
We made the mistake of buying said puppet shortly after arriving, which meant Akira's complete Firenze experience was seen with a green and red vision in the foreground. Michelangelo statues outside the Uffizi, street artists with their incredible copies that took hours to create – nobody came close to impressing my seven-year-old as much as a £4.25 marionette puppet. Sorry Florence!
My daughter Kaya, at 10, was impressed with it all and excited to take in the vibe of such a historic city and we had a magical day.
Top tip
Florence is hot in August, so don't over plan with kids. Ambitious schedules aren't going to cut it. Instead of walking the main drag, choose the more shaded and less crowded streets.
You can't park in the centre of town as it's for permit holders only. Santa Maria Novello station has a perfect underground parking option and it's really accessible to walk everywhere. Be careful about promising your kids horse & carriage rides – they're £50 for half an hour and £100 for an hour.
Pisa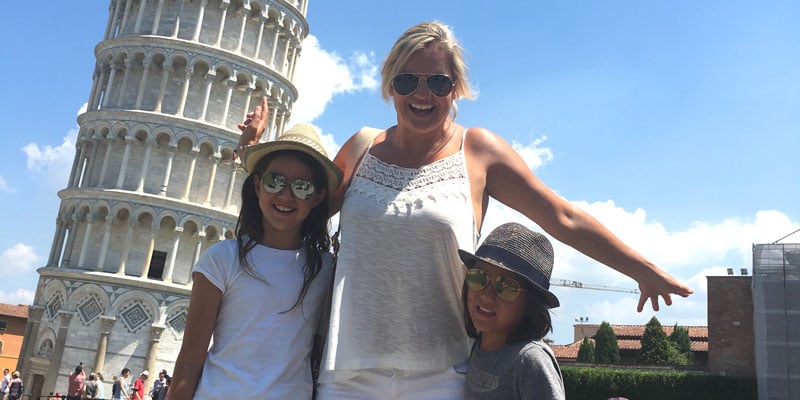 Since childhood I'd wanted to visit the famous tower so heading there as a four was pretty spectacular. Street parking about a mile from the tower was pretty easy and the quaint market in the approach roads was an unexpected bonus, if a little challenging to navigate with two wide eyed children and lots of very persuasive stallholders.
The tower itself is very impressive but we hadn't booked to go up it and didn't fancy a four-hour wait in the searing heat. We took lots of pictures and felt we'd totally ticked the Pisa box – totally worth a visit.
Top tip
If you plan on going up Pisa Tower, make sure you get your tickets before you go, otherwise you'll face a long wait in the queue.
Lucca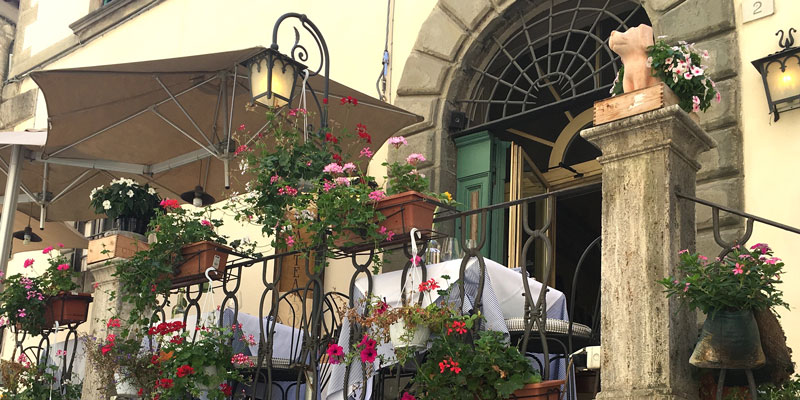 This holiday was our first trip to historic Lucca which has now become our favourite Tuscan city. It's even overtaking the stunning Firenze. It's stunning and so easy to explore.
We had a magical lunch in the Piazza dell'Anfiteatro. The kids were excited to see the remains of the ancient amphitheatre still in the walls of the current houses. We enjoyed a wander around the top of the city walls, which have become a pedestrian promenade.
The architecture was a highlight and the beauty of Lucca was in its shaded streets, narrower than those in Florence which makes a more bearable heat for walking and exploring as a family. Although it was full of tourists, it was a more relaxed atmosphere than in Florence and the kids visibly enjoyed the more chilled out vibe.
Top tip
Park outside the renaissance city walls where street parking is plentiful. Plan to rent bikes or four wheelers for the best way to get around while saving small legs.
Inspired by Tuscany? Find out why the stunning boutique hotel Villa Fontelunga in the quaint hamlet of Pozzo near Cortona, is a dream for families
All Photos courtesy Katy Hill