Most family activities in Iceland are extraordinary adventures and they go on well into autumn. Right now, direct flights from the UK to Reykjavik take from just over three hours. So if you're looking to make some unforgettable memories with kids to keep you all going through winter, here's why we highly recommend Iceland for an autumn break this year.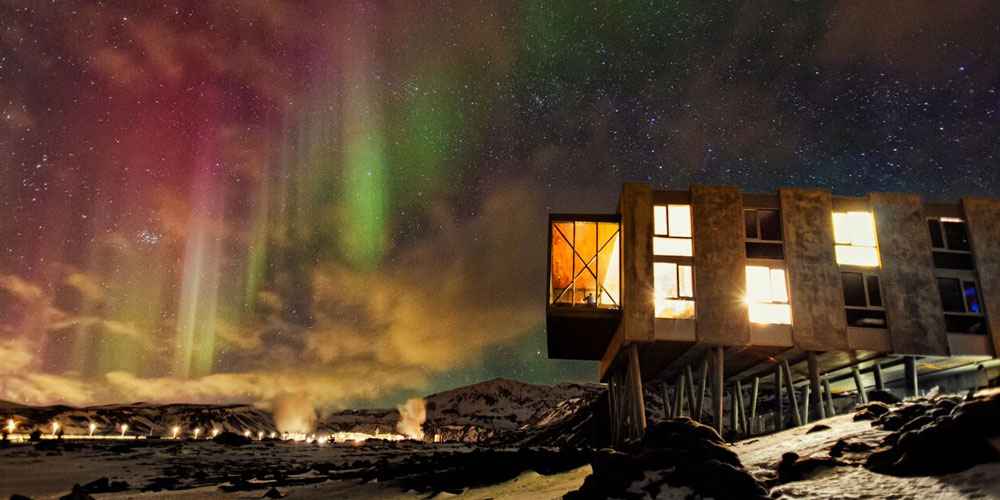 Seeing the Northern Lights is one of the easiest family adventures in Iceland. Sightings start in late September and they're a great excuse for a night or two at the award winning ION Adventure Hotel, an hour's drive from Reykjavik and closer still to Þingvellir National Park. The hotel's designed just for gazing at Iceland's astonishing skies and good as guarantees Northern Lights in autumn and winter. It's also won almost every food award you can name and sits on the coast, so waiting around for the main attraction isn't a hardship.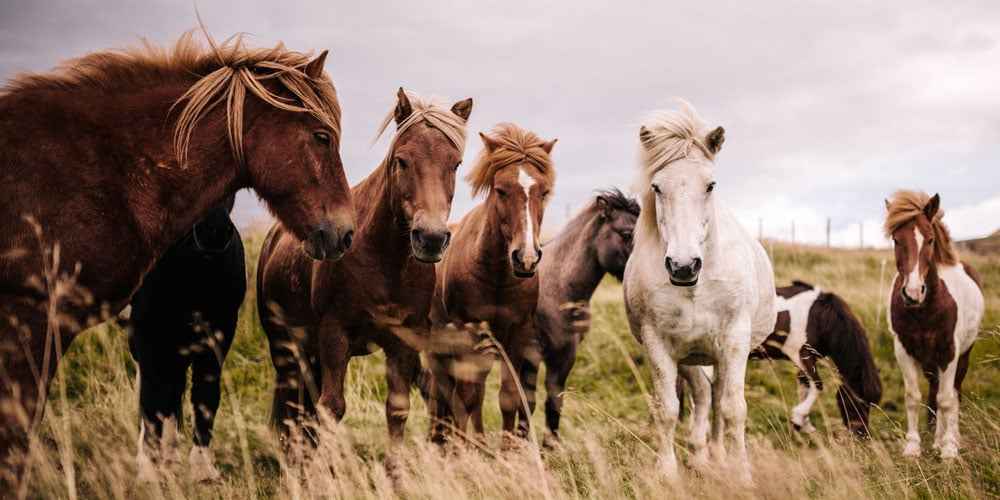 Iceland is stunning but no one's going to deny the landscape is also challenging. However, naturally adapting to the local environment has its advantages; as short-legged, shaggy and completely adorable Icelandic Horses prove. Not a bit camera-shy, you can spot them all over the place. And if kids want to get closer, Sólhestar in Ölfus has easy family riding tours on Ingólfsfjall Mountain and along River Gljúfulá. Expect spectacular scenery with a gentle pace and very friendly guides.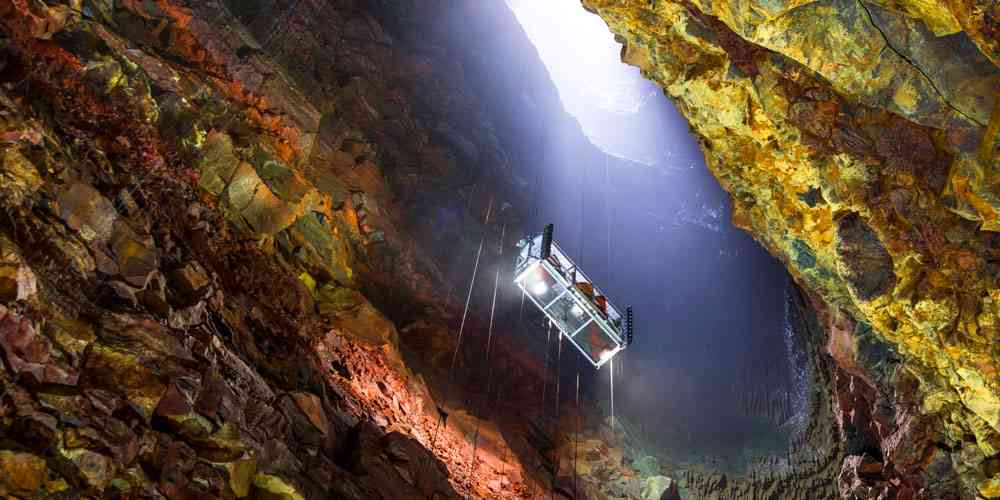 3/7

 Thrihnukagigur Volcano
Descending into Thrihnukagigur Volcano is another of one of the extraordinary family adventures in Iceland which comes under the heading, 'once in a lifetime'. The volcano last erupted 4,000 years ago and the 120m, six minute descent takes you into its cone; past sulphur-spattered walls to the crater base. Looking back up through the vast cavern to the tiny sliver of sky at its mouth is an incredible experience and if kids aren't stunned into silence, guides are great at answering their questions.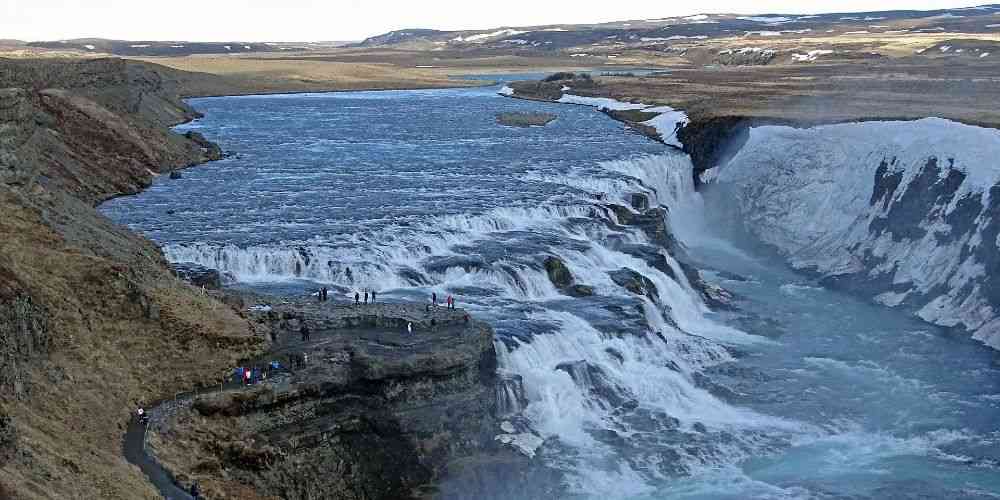 Family adventures in Iceland are amazingly accessible and the iconic Golden Circle is where to find quite a few of them. You can self-drive the route, but a guided tour's the easiest way to make sure you see everything from the stunning Gulfoss Falls to  Strokkur Geyser, Kerid crater lake and the highlights of wildly beautiful Þingvellir National Park.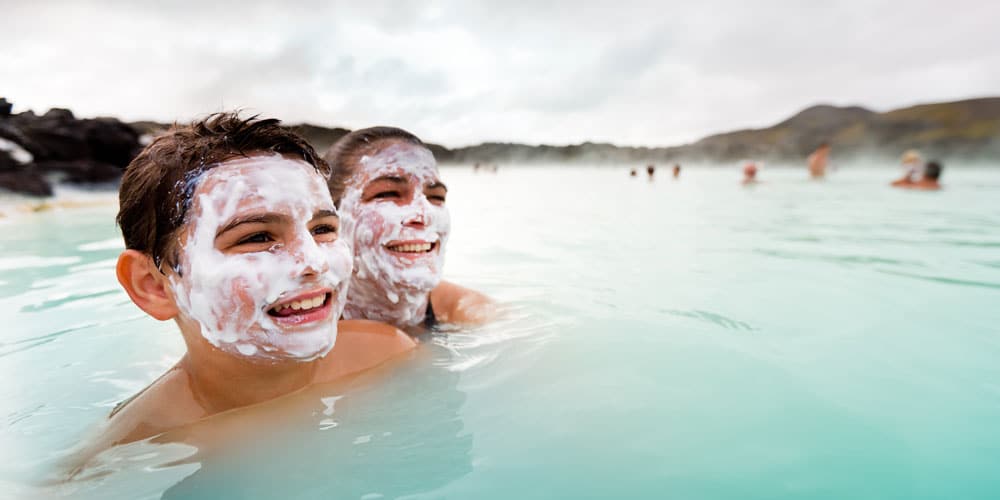 Soothing family adventures in Iceland are many, but nothing comes close to the legendary Blue Lagoon: Europe's most photographed geo-thermal spa and one of the 25 Wonders of the World. Water temperatures here sit between 38 and 40˚, even on the coldest days. And truth be told, floating around outdoors during winter – in hot and mineral-drenched water – is really the experience everyone's after. The Blue Lagoon is only an hour's drive from Reykjavik.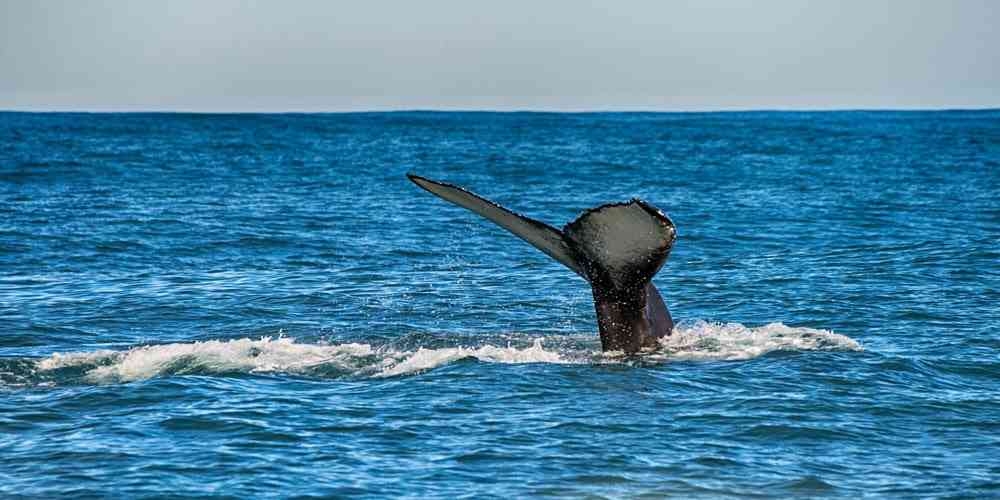 Whales are regular visitors to Iceland's wild coast and the possibility of sighting Minke, Blue, Killer and Humpback Whales – as well as pods of dolphin – is a great excuse to go sailing.  Fortunately you don't have to voyage too far. There are regular whale watching cruises from Reykjavik Harbour between April and October each year and most are ideal for families with kids.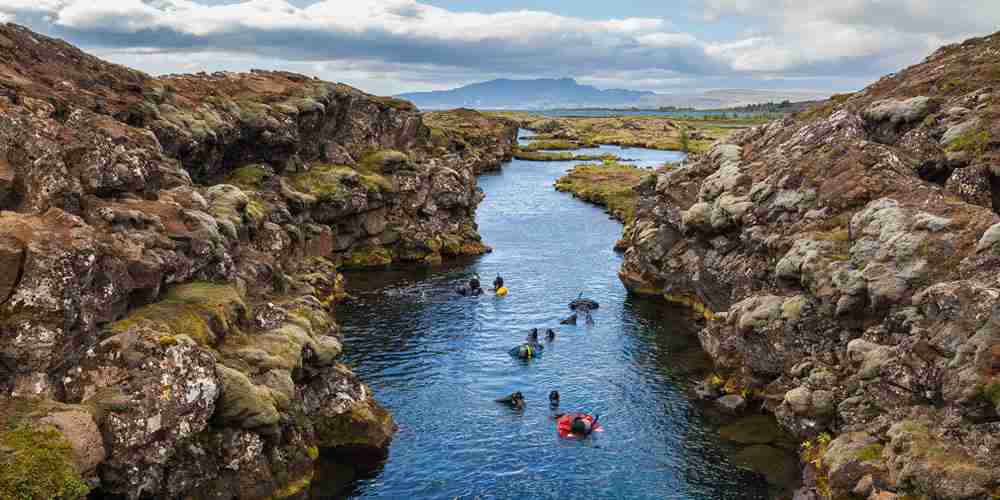 7/7

Continental Drift diving
Diving the Continental Drift could be one of the most memorable adventures in Iceland for kids. A tectonic fissure, the Continental Drift marks the point where Eurasian and North-American plate boundaries collide in Þingvellir National Park. So go snorkelling at Silfra and you're literally swimming between continents. No previous experience is necessary and all training and safety is covered by PADI certified teams. But it's not a little splash around, so probably best suited to teenagers.
This article contains affiliate links. We may earn commission when you click on them. This does not influence our editorial standards. We only recommend products and services we believe will enhance your family travel experience.