Sponsored Content
Scuba-loving families looking for an adventure should head to Greece, which has transformed itself into a world-class destination for underwater fun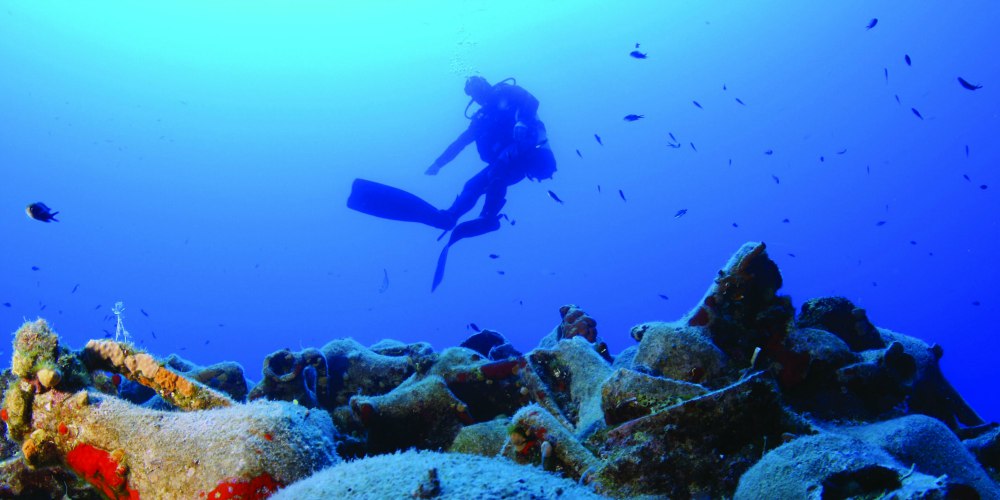 While Greece may be the new kid on the block when it comes to diving, the country is already making a splash as one of the top destinations for those keen to explore its wealth of natural treasures, ancient shipwrecks, and vibrant marine life. Boasting warm, crystal clear waters and providing close to 2000 diving sites, Greece has quickly earned a reputation as one of the most exciting locations for a family scuba diving adventure. 
Alonissos underwater museum
One of the latest and most unique diving opportunities for visitors comes in the form of the ancient shipwreck of Peristera in Alonissos where, in the summer of 2020, the first underwater museum of Greece is expected to open. Discovered in the early 1990s, Peristera was laden with thousands of vases when it sank off the coast of Greece in the 5th century B.C., however it has always been off-limits to tourists – until now. This year, visiting families will have the chance to explore the ancient shipwreck, learn about its history and gain valuable archaeological insight through virtual reality headsets on land. 
With locations such as The Acropolis and Delphi already well-known historical attractions across the world, the opening of such an underwater site to the public adds an exciting new dimension to heritage tourism in Greece, offering families a refreshing alternative on their holiday. And, within just three hours' flight from London Gatwick, Greece provides the ideal location for an unforgettable trip away.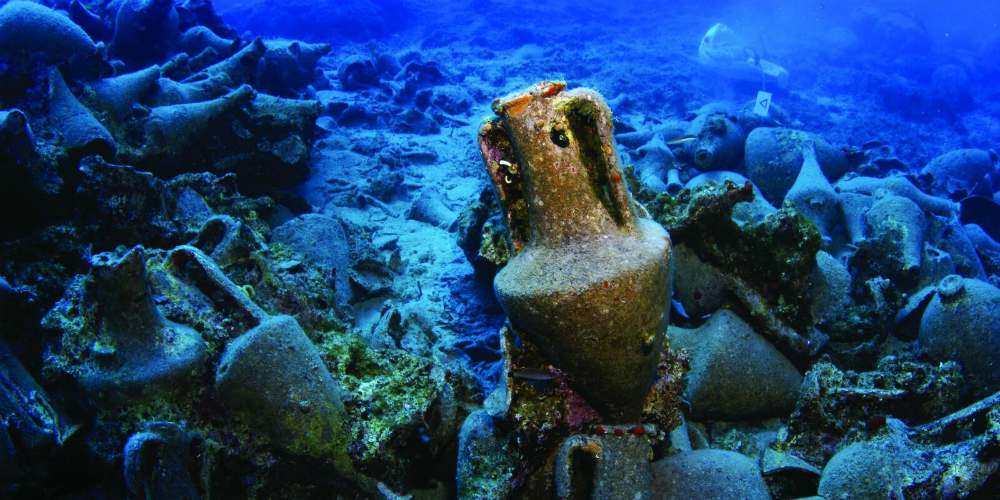 Other top diving destinations in Greece
Crete
Situated in the heart of the Mediterranean, Crete plays host to a number of dive centres catering to divers of all categories, providing the chance to discover waters teeming with marine life and a seabed boasting some of the most interesting topography in the region. 
Amorgos
Like numerous locations around the world, Amorgos first caught public attention when it was featured in a film by director Luc Besson, yet it has grown to become a popular spot for diving enthusiasts, thanks to its variety of underwater caves and shipwrecked vessels.  
Zakynthos
As home to a rich selection of marine life that includes the endangered loggerhead sea turtle, the Caretta caretta, Zakynthos provides a key location for ecotourism in the region, allowing visitors to gain a detailed understanding of the species, as well as to contribute towards its conservation and protection.
Pavlopetri
Pavlopetri's fascinating sunken cities provide a magical underwater seascape brimming with tales of mystery and mythological creatures, giving families the opportunity to explore prehistoric sites, discover old fragments and learn about ancient civilisations. 
Pagasetic Gulf
Qualified instructors offer visitors of all levels the chance to discover the spectacular natural beauty contained in the waters around the Pagasetic Gulf, from dramatic rocky seascapes to shining shoals of saddled bream. Lucky divers may even spot a dolphin or two darting by!