Having many fond memories growing up with family holidays in Corfu with parents, grandparents and family friends, I was more than excited to return to the Greek island a decade later and experience Corfu again – only this time as an adult.
As I approached the stunning MarBella Corfu resort after a phenomenal winding journey through the Greek hills, I was reminded of why I had grown up loving this part of the world. Being so close to the Ionian Sea, the five-star hotel commands jaw-droppingly beautiful vistas across its very own slice of paradise.
The hotel is modern, refined and luxurious without feeling stuffy or uncomfortable. The wide-open doors allow the sea views to almost become part of the hotel. Whether you are sat inside or out, the hotel is truly immersed within the hills, making you really feel as though you and the Ionian landscape are one.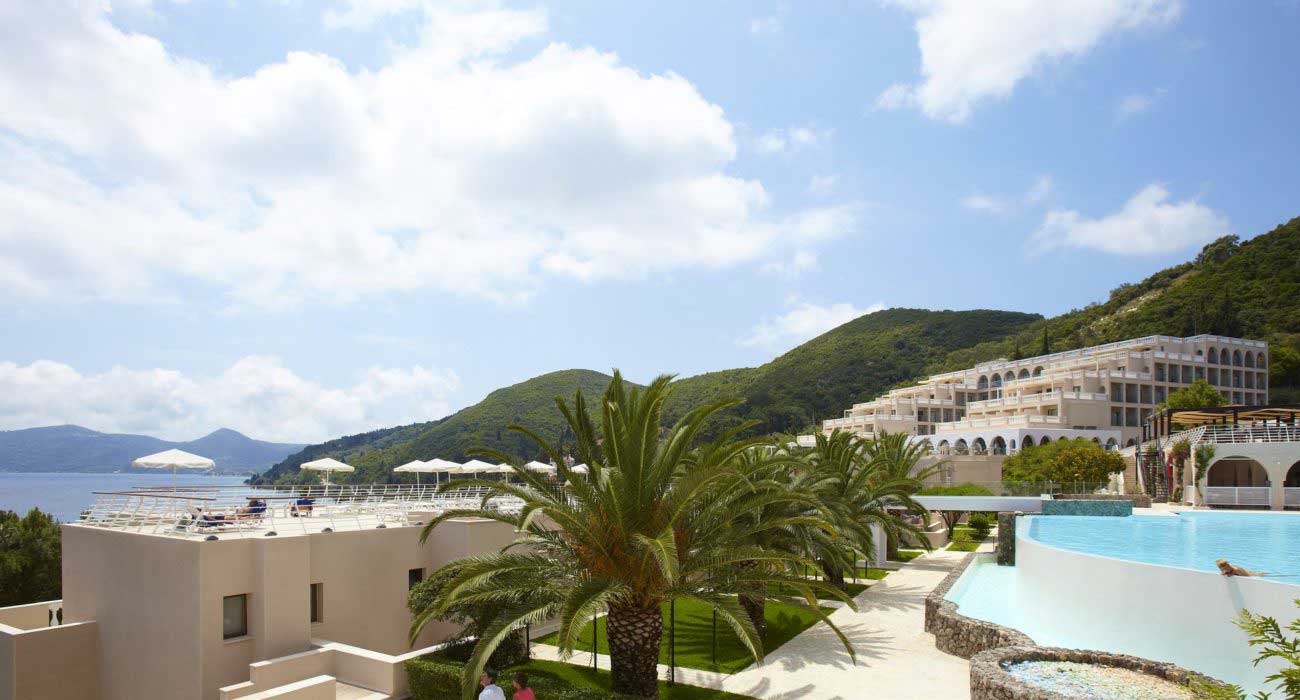 While there are plenty of options for peace and relaxation, we all understand that with kids it isn't always that simple. Thankfully, MarBella Corfu offers a host of activities and memory-making experiences for little ones. I only wish they were this exciting when I was growing up and I could do it all again.
The supervised kids' club on-site offers activities for those aged between four and twelve years old, including off-site excursions, swimming lessons and a huge range of sports activities.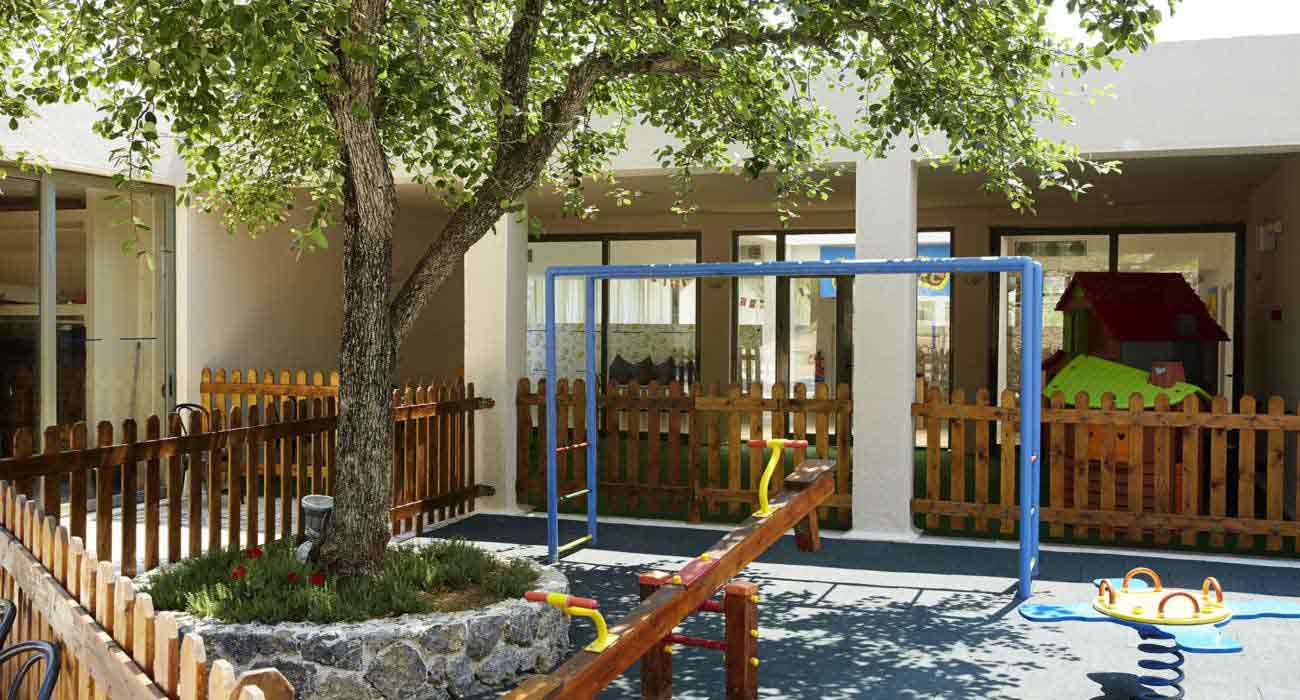 With kids happily occupied, adults can wander off to immerse themselves in the spa and wellness centre – let's be honest, I think we all could enjoy a little bit of pampering after the year we've had!
If this isn't quite your thing, then worry not – being on the doorstep to the Ionian Sea, there is a complete array of watersports, beach activities and countryside explorations to take advantage of. There really is something for everybody in this stunning retreat.
As the evening approaches and you watch the sun go down, we encounter another astonishing experience for which MarBella is renowned: food. Mediterranean cuisine is one we all love, so you are sure to be in for a treat, whether it's breakfast, lunch or dinner. With multiple dining options, including authentic Greek cuisine, Mediterranean buffets and Italian delights, plus a fantastic display of cocktails, you'll probably find yourself revelling in the relaxed setting of the terrace overlooking the sea practically all the evening.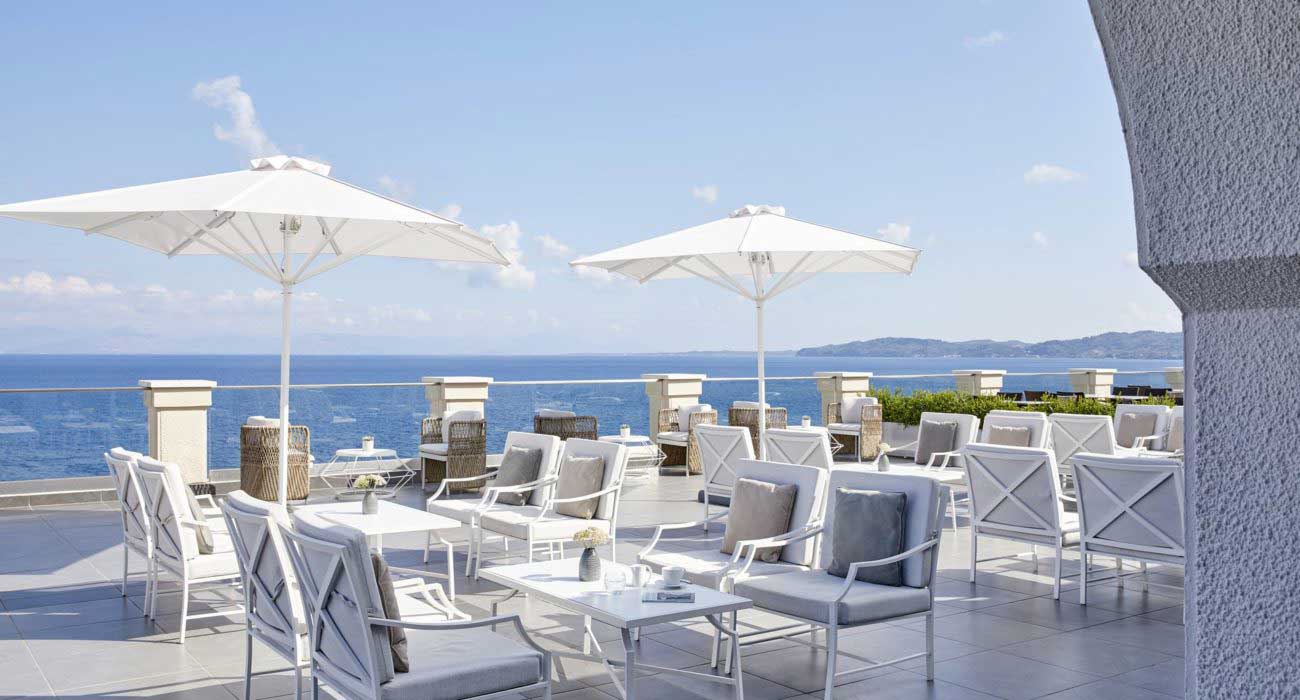 Outside the hotel, the beach runs as far as the eye can see from the moment you step out. With beautiful little tavernas dotted along your walk, be sure to stop off and experience some of the fresh catches of the day for a truly cultural experience.
I remember growing up enjoying these walks around this warm, sunny country and getting to run across the beach into the sea and eat food we never had at home. And funnily enough, a decade later, it felt almost exactly the same as it did before. I can't wait to get back.
The lowdown
Getting there
Flights from London to Corfu take approximately three hours. The hotel is a 25 minute drive from Corfu Airport.
Price
Rates start at £185 for a family garden room in the high season starting in June. Rates are per night including breakfast, dinner and tax.
Ready to book your 2021 Ionian escape? Visit the Marbella Corfu website to find out more and book your stay